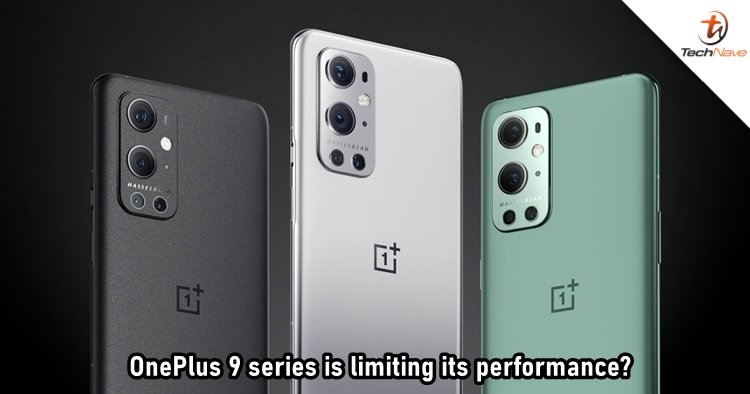 OnePlus might now be in trouble as someone found out that the OnePlus 9 and 9 Pro limit the performance on several popular apps. Along with that, benchmarking platform Geekbench has also delisted the devices as it considers the action as a performance manipulation in its books.
Andrei Frumusanu from AnandTech has observed some odd behaviour while running the performance benchmarks on the OnePlus 9 Pro. By using standard browser benchmarks such as Speedometer 2.0 and JetStream 2.0, the device scored a relatively low score and it's even on par with budget devices released years ago. Going on to the vanilla OnePlus 9, he also noticed the same issue as the device only scores a 20.955 in JetStream 2 compared to the ZenFone 8's 97.346 in the same test.
Further digging into the devices' settings, he spotted a OnePlus Performance Service that decides whether to make modifications to the CPU scheduler when users open certain apps. It appears that OnePlus has a list of blacklisted apps and most of them are popular among smartphone users, including Chrome, Twitter, Zoom, WhatsApp, Facebook, Instagram, Snapchat, YouTube, Discord and more. However, it's mentioned that the behaviour is barely noticeable in day-to-day use as OnePlus has technologies like OS framework boosters and touch boosters to neutralize the performance-limiting mechanism.
It's disappointing to see OnePlus handsets making performance decisions based on application identifiers rather than application behavior. We view this as a form of benchmark manipulation. We've delisted the OnePlus 9 and OnePlus 9 Pro from our Android Benchmark chart. https://t.co/G40wmWeg7o

— Geekbench (@geekbench) July 6, 2021
Geekbench delisted the devices because that OnePlus "makes performance decisions based on the applications' identifiers rather than behaviour". In other words, the devices are aiming to boost the performance of specific apps rather than giving the power when an app demands, which explains why Andrei was able to notice the limiting mechanism. On the other hand, the devices probably also have a list of apps to boost their performance when users run them.
Let us know what you think about the news on our Facebook page. Stay tuned to TechNave.com for more tech reports.