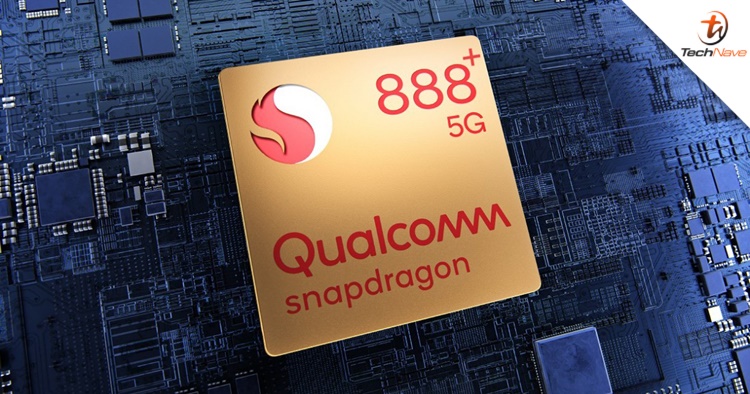 If Qualcomm continues the tradition, we might very well see a Snapdragon 888+ (or Snapdragon 888 Pro) chipset this year. There is some new evidence that that the company is already testing it, appearing on Geekbench 5 which may be the said new chipset.
In the leaked screenshot below, you can see the two scores for Single-Core and Multi-Core with 1171 and 3704 points respectively. For reference, this has already overshadowed both the OnePlus 9 Pro (3630 points) and ASUS ROG 5 Pro (3679 points) in the Multi-Core section slightly. On the other hand, the iPhone 12's score is 3859 points.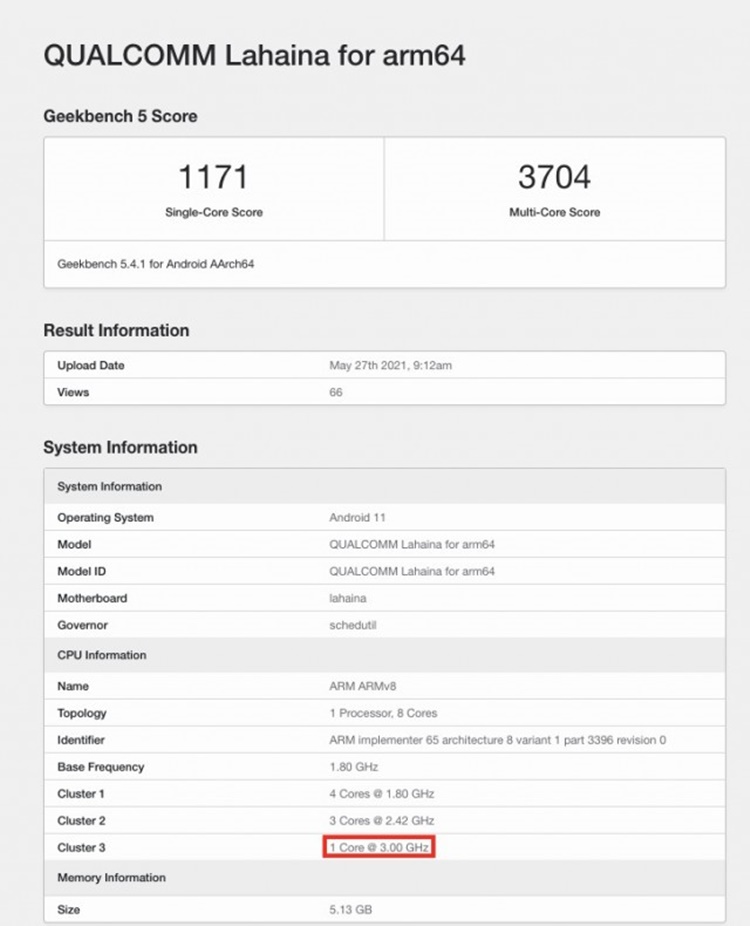 Upon studying the chart, we also noted one core that reaches up to 3.00GHz. Listed under Cluster 3, it's believed to be the Cortext X1 performance core that was rumoured before. Either way, the Snapdragon 888+ chipset should be released after the second half of the year. We expect it to appear on future devices such as the OnePlus 9T and perhaps the upcoming Samsung Galaxy Fold series.
2021 phones will undoubtedly get stronger and we will just have to wait and see the progress. Until then, please do stay tuned for more trending tech news at TechNave.com.