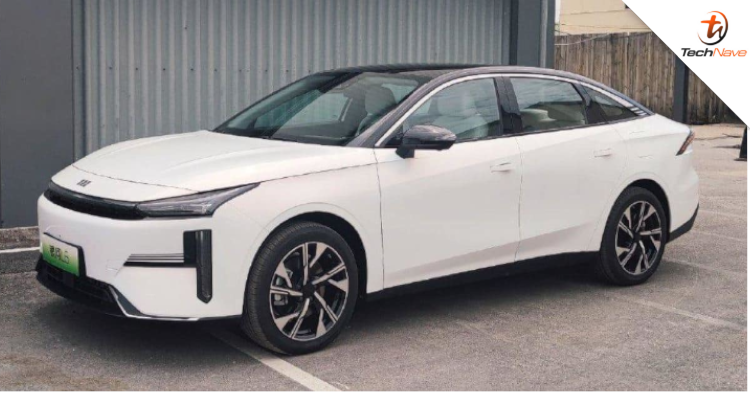 Image from CarNewsChina.com
Recently, Geely launched its latest Sedan unit in China. The new Geely Galaxy L6 PHEV is a hybrid electric vehicle with a 1370km range and comes in 5 variants. That said, what should you expect from this car?
For your information, this car will cost you around ~RM74626.65 to ~RM96686.10. This is the second model in the Galaxy lineup after the Galaxy L7 SUV. The exterior of this car includes split headlights, a closed front face design, and through-type taillights. Plus, the design of this car is based on e-CMA architecture with a high-strength steel chassis. Interestingly, you can opt for 16-inch or 17-inch wheels. It can also accommodate 5 people and sports a wheelbase of 2752mm.
If you are wondering, the seat material is a hybrid of imitation leather and fabric. According to Geely, this seat is known as a "marshmallow seat" and it has a 15mm cushion with a 20mm thick backrest. The interior runs a 10.25-inch LCD instrument cluster, a 13.2-inch vertical central control screen and a two-spoke flat-bottom steering wheel.
Image from Gasgoo
In addition, the Galaxy L6 runs a Qualcomm Snapdragon 8155 SoC and Galaxy N OS with support for AI voice recognition and interaction. It also supports level 2 advanced driving assistance with the Geely NordThor Hybrid 8848 system. But it does not end there, the car sports a 1.5T engine and a front electric motor connected to a 3-speed system. That said, the car can go from 0-100km/h in 6.5 seconds.
You can choose from two battery options for this car. That includes the 60km and 120km for cruising ranges. Meanwhile, the corresponding comprehensive cruising ranges are 1,320km and `1,370km respectively. It should take you around 30 minutes for the battery to charge from 30% to 80% thanks to DC Fast Charging.
What are your thoughts on this news? Stay tuned for more news and updates like this at TechNave!