Get U Data Roam plan from U Mobile for high-speed unlimited roaming data from RM10/day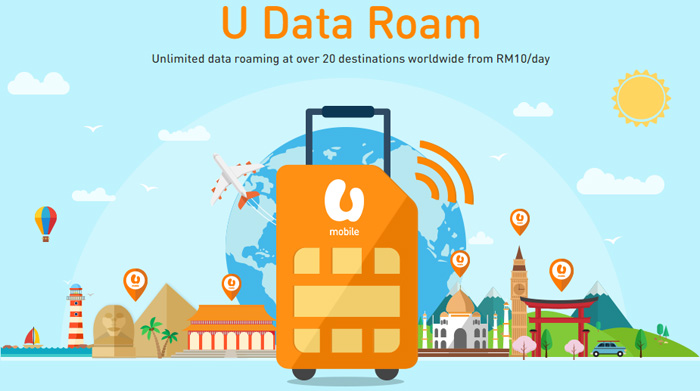 U Mobile releases a new roaming plan for frequent travelers out there. If you are a U Mobile subscriber, it does not matter whether if you are on the prepaid or postpaid plan, you will be entitled to their new U Data Roam plan for only RM10/day. The promotion period will last from 7 April 2016 until 31 December 2016. This new plan will include a high-speed unlimited data usage but currently, it is only available in 12 countries as per the table displayed below.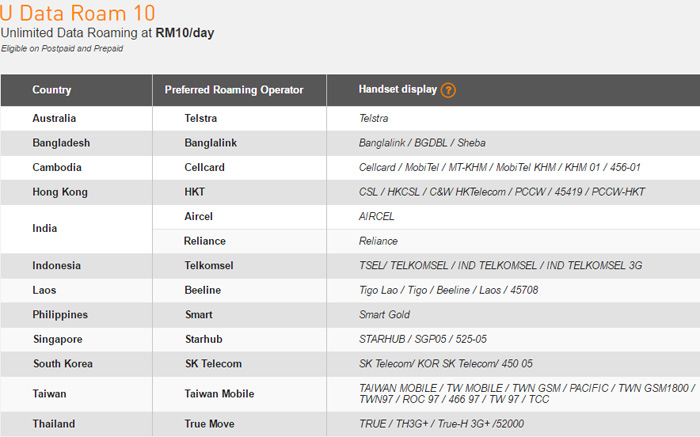 But if the countries you are traveling to are not included in the 12 countries, you can still get high speed unlimited data, but for RM36/day for the countries listed below.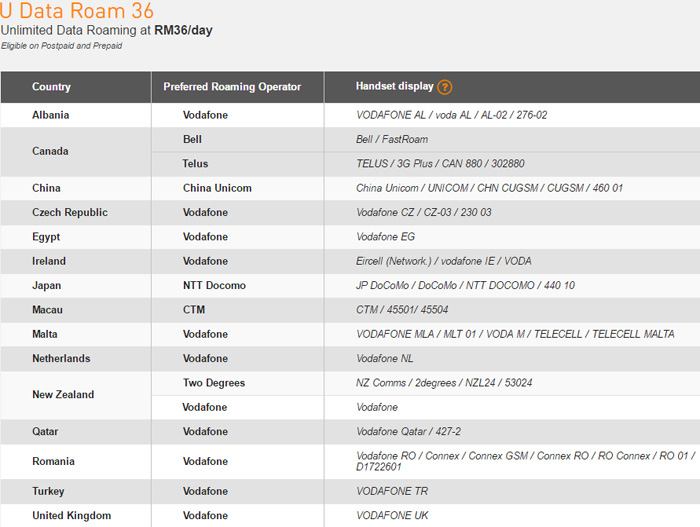 The requirement to use this plan when you're roaming is to make sure you have sufficient balance before you start traveling to those countries. When you arrive at supported countries, you will receive a text message telling you to switch to the preferred roaming operator to use the U Data Roam plan. Make sure you do this first otherwise you will be unable to use U Mobile to get roaming data.
Also, the availability of the plan starts from 12 AM until 11:59 PM of the current day. It does not begin from when U Mobile starts deducting RM10 or RM36 from your available balance. This means if you receive a text deducting RM10 for the U Data Roam plan at 10 PM in Singapore, you only have until 11:59 PM before you receive another text deducting RM10 for the next day. Lastly, the 50MB roaming data promotion free to all U Mobile subscriber in the past is no longer available.
Please visit the U Mobile official site for more info regarding the new Data Roam plan.
[Source]