Get the HUAWEI nova 8i via Maxis for as little as RM1! Pre-order the HUAWEI FreeBuds 4 to get FREE Band 4!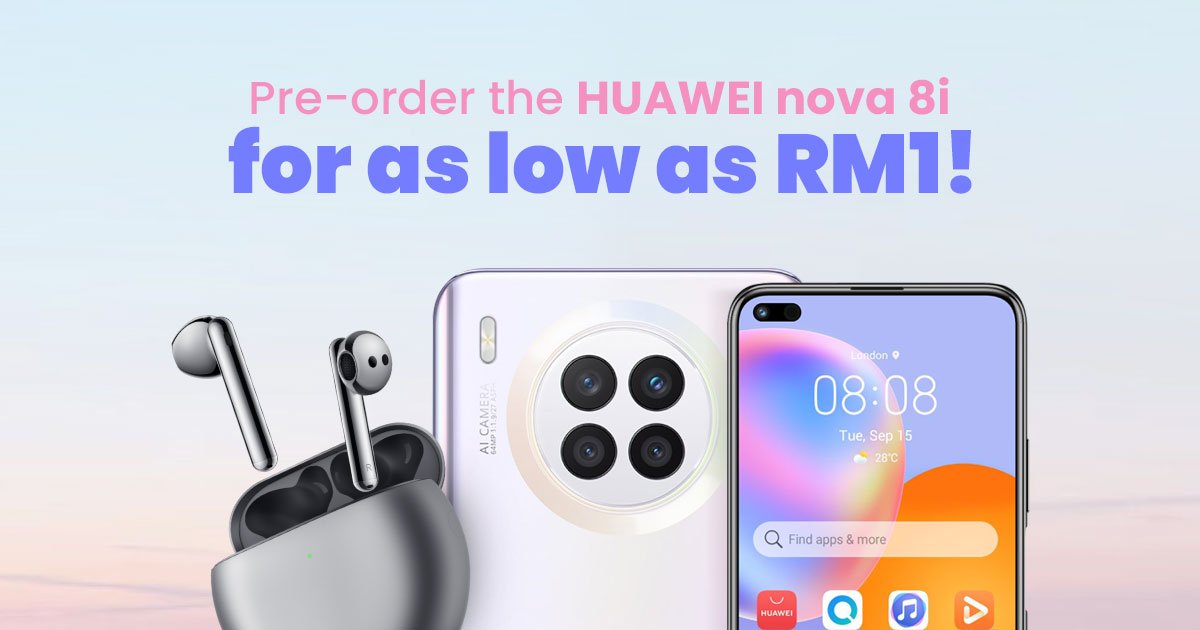 With the big launch from HUAWEI last week, the company now has a whole new range of products for Malaysians to choose from. This includes a new smartphone, TWS earbuds, smartwatch, and even a pair of gaming monitors.
If you ask us, the combination that most people would go for these days would be the smartphone and TWS earbuds. HUAWEI happens to have a new pairing with the HUAWEI nova 8i smartphone and HUAWEI FreeBuds 4 earbuds. Today, let's take a look at 5 reasons why this is the winning combo you may want.
Now that HUAWEI pre-orders are up, there are plenty of great deals for these new devices. If you're interested, you could get the HUAWEI nova 8i for as low as RM1! This is an exclusive Maxis promo that is valid from 15 July (10 AM) to 18 July (5 PM). For more details, you can check out the Maxis website.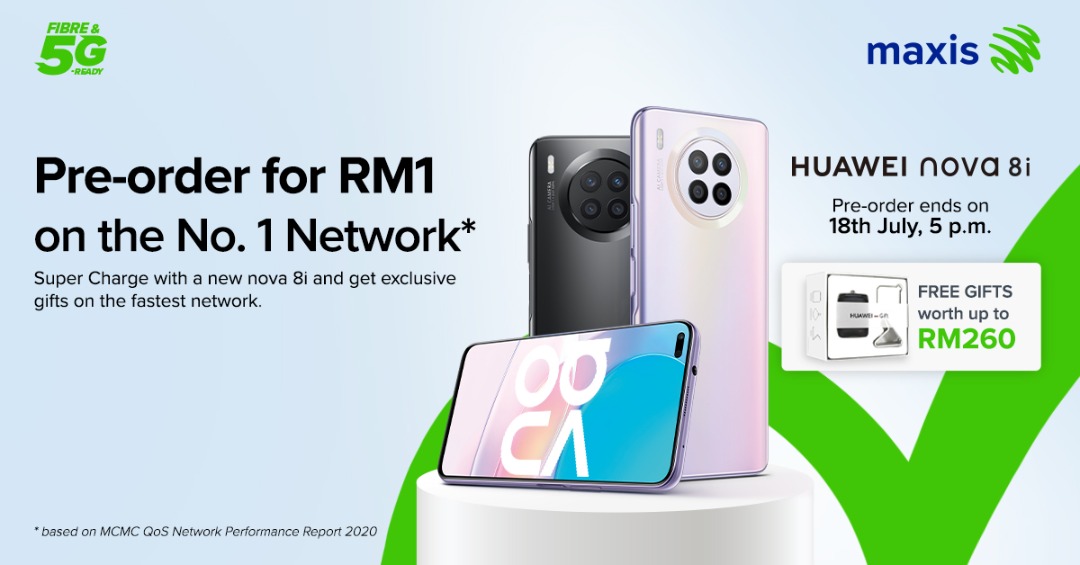 #1 Content creators' portable friend
If you're a content creator, you likely use a variety of platforms to push your content. For videos, you might not always want to bring a big camera along, so a smartphone like the HUAWEI nova 8i could be ideal!
With the nova 8i, you basically have an AI quad-camera (64MP+8MP+2MP+2MP) module that you can carry on the go. It lets you take pictures even when you're outside, without the need for a cameraman to go with you. You don't have to worry about storage capacity either, as the 128GB internal storage is more than enough.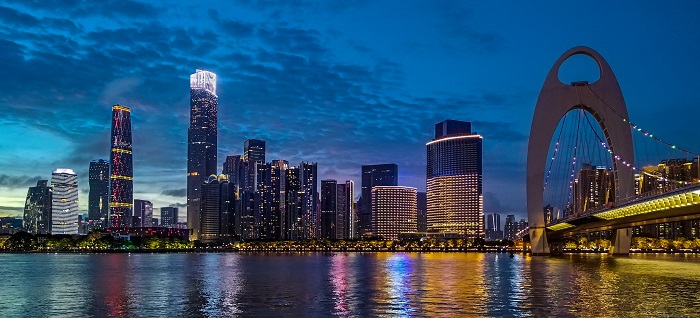 Photo of Guangzhou city at night. Looks great, eh?
It's not lacking in features either. Low-light conditions are no issue thanks to the Super Night Shot 2.0 mode, which can help you take high-quality photos even in the dark. There's also a 16MP selfie camera that comes with the Super Selfie AI Beauty mode, allowing you to take high-quality selfies. Nice!
On the audio side, you have the FreeBuds 4. HUAWEI's latest TWS earbuds comes with 14.3mm dynamic drivers that output a frequency range of up to 40kHz. It also has the open-fit active noise cancellation 2.0 technology, so you can listen to music in peace. On top of that, the earbuds offer high-quality 32kHz voice calls so call recipients can hear you loud and clear.
Want to take videos? Not a problem either. You could use the FreeBuds 4 as a makeshift mic! It supports high-quality wireless audio recording of up to 48kHz, allowing your voice to be captured clearly and with rich detail. It even comes with Hybrid Noise Cancellation, which can help reduce noise levels in audio.
#2 Improved productivity and efficiency
Even if you're not a content creator, you're likely working from home now due to the MCO. In that case, it's great to have a smartphone that can work with your laptop seamlessly.
Seamlessly switch the FreeBuds 4 connection between your laptop and smartphone!
With the nova 8i, you can make use of EMUI's Multi-Window to run multiple apps simultaneously. You can even connect it to a laptop so you can use the larger screen to operate the apps. As for the FreeBuds 4, you can sync it to both your laptop and phone. With a dual-device connection, you can be connected to a MeeTime meeting on your laptop and still pick up a phone call via the FreeBuds 4 without having to manually switch the earbuds' connection.
The two devices also have a few other handy features. For example, the nova 8i has the Petal Search engine that can explore the AppGallery for apps that could be useful for you. Then there's the FreeBuds 4, which comes with Touch Controls that allow you to adjust the volume with a single touch or double-tap to quickly answer phone calls.
#3 Fit for games too
Smartphones are truly multi-purpose these days. For the average urban Malaysian, the smartphone is not just a device for messaging and making calls. We also use it to watch videos, browse the Internet, and play mobile games.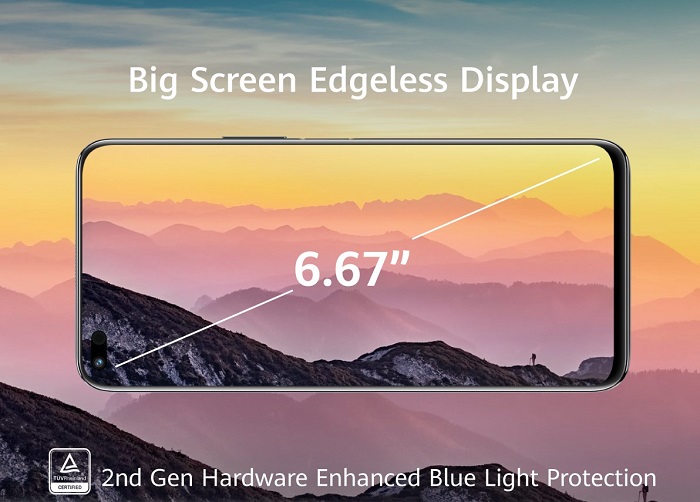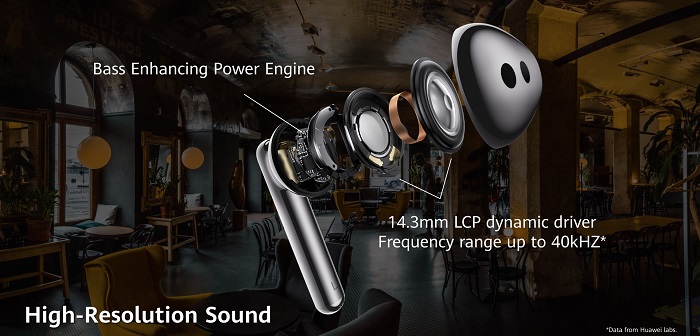 Great display and audio, so games are more enjoyable
As you would expect, the nova is great for games too. Its 6.67-inch HUAWEI Edgeless Display has an impressive 94.7% screen-to-body ratio, so you can enjoy gaming on a large screen. Also, the FreeBuds 4 has an audio latency as low as 90ms, so games will never sound laggy or out of sync.
The nova 8i also has features that make your mobile gaming experience more enjoyable. For instance, it has a seven antenna design that ensures strong network connectivity even if you're holding it in landscape mode. It also has a high thermal conductivity graphene layer that helps with heat dissipation. Less sweaty palms!
On the topic of games, the nova 8i also comes with a Smart Game Assistant, which has a Do Not Disturb mode that will prevent phone calls from interrupting your game. It can also let you reply to messages even while you're gaming via floating chat windows. Besides that, the phone comes with enhanced TUV Rheinland Technology, offering blue light protection and colour correction for better eye care.
#4 Fashionable designs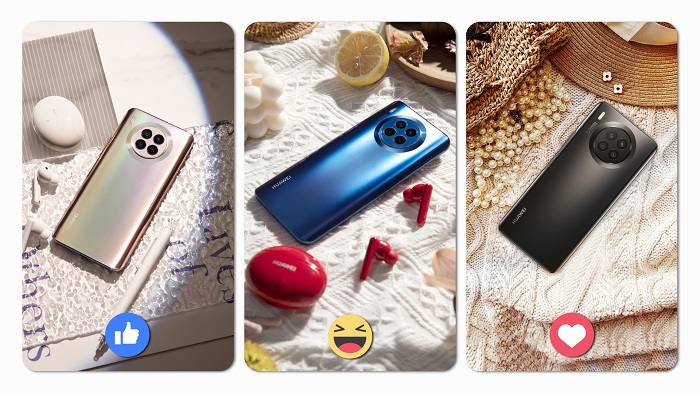 In our opinion, the blue and red combo is the most striking
Many of us pick our mobile devices for functionality. But there's no reason functionality shouldn't come with style. In that sense, HUAWEI's nova 8i and FreeBuds 4 go well with each other.
Individually, the FreeBuds 4 sports a more ergonomic design. It's also pretty lightweight at just 4.1g per bud. Despite that, HUAWEI still managed to cram Adaptive Ear-Matching (AEM) Noise Cancellation Technology inside. With it, you can enjoy the most comfortable noise cancellation experience without tiring your ears, even after wearing it for many hours.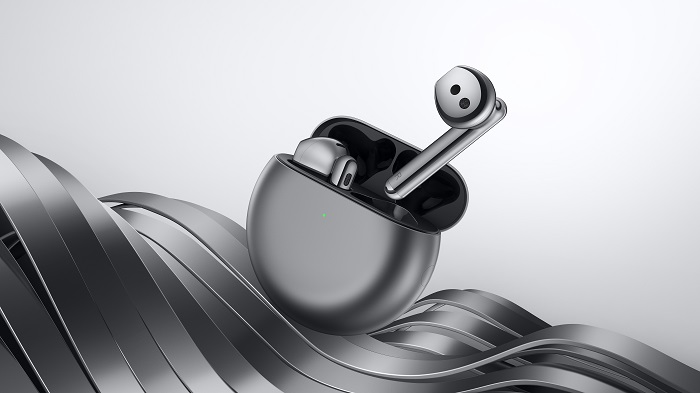 As for the nova 8i, it has a 4D curved design that gives it sleek rounded edges. This makes it feel ultra-smooth to the touch and provides a more comfortable grip. It's also available in three stylish colours: Moonlight Silver, Interstellar Blue, and Starry Black. In particular, the blue colour is definitely the most eye-catching.
#5 Lasting battery, super-fast charging
When you're out and about, you want to carry a few things along as possible. For example, most guys just want to go for hangouts with their phones and wallet. That's why battery endurance is important for phones.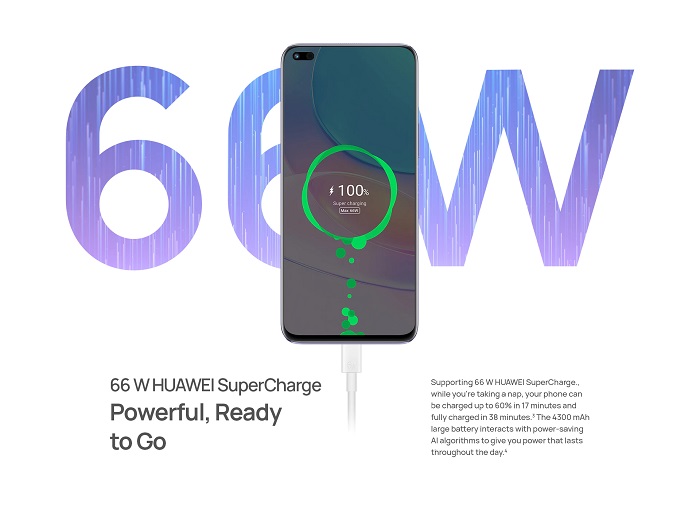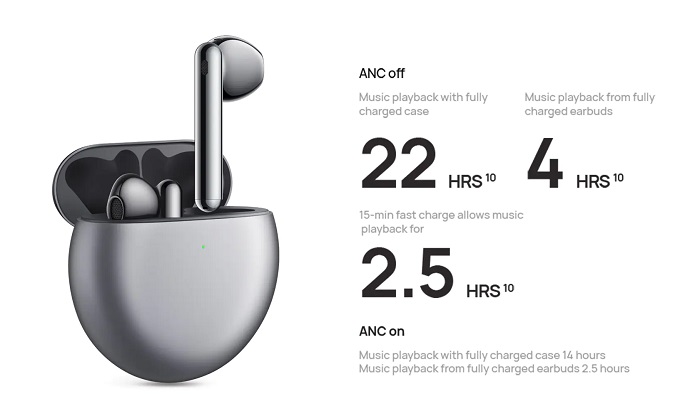 The nova 8i does well in that area with its 4300mAh battery. It's large enough to last for an entire day or at least half a day if you play mobile games often or love watching videos on it. Failing that, you could bring the 66W HUAWEI SuperCharge fast charger and USB cable out with you. Just plug it into a power socket and the phone would go from 0 to 68% in just around 20 minutes! As for the FreeBuds 4, it can last up to 22 hours with the ANC disabled.
Not bad, right? Besides that, there will also be some pre-order bonuses. For each purchase of the nova 8i, customers will get a HUAWEI Entertainment Gift, 3 months of HUAWEI Music VIP subscription, 1 month of HUAWEI Video VIP, and 1 month of 200GB HUAWEI Cloud storage. As for the FreeBuds 4, you will get a HUAWEI Band 4 for each pre-order.
So, what do you think about this promo? Let us know in the comments, and stay tuned to TechNave for more deals like this.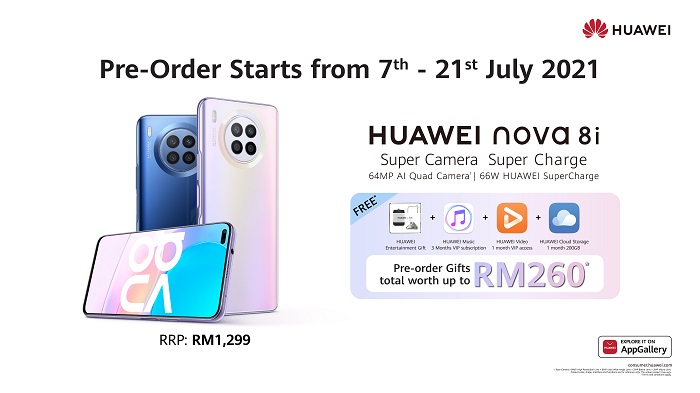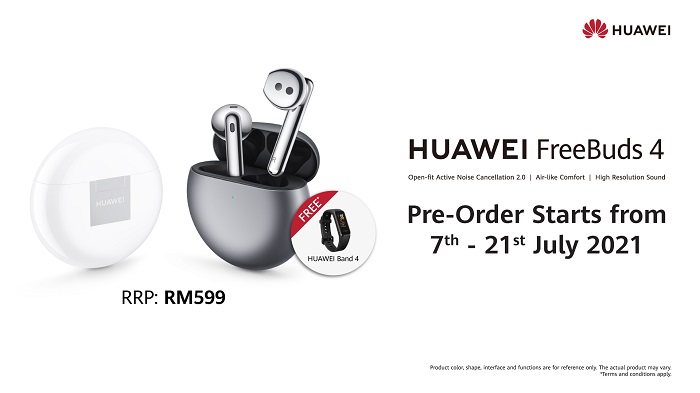 Huawei Nova 8i Specs & Price >