Get the most affordable Apple iPhone 7 deal from U Mobile UPackage plan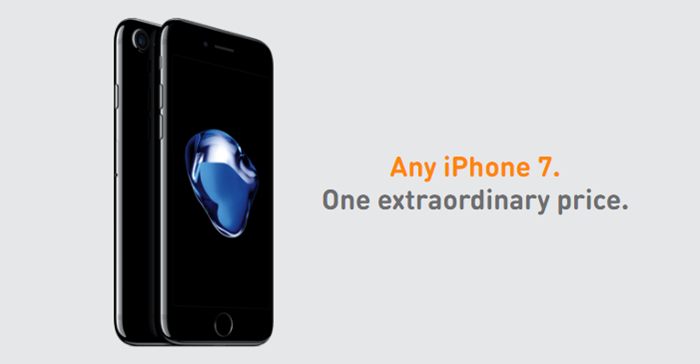 It's been a week now since the Apple iPhone 7 and 7 Plus finally arrived on Malaysian shores, and the sales are literally everywhere now. With so many options given, which one should you choose? Well, why not try out with the most affordable deal from U Mobile's UPackage instalment plan?
So here's the deal, if you sign up for the UPackage instalment plan, you only need to pay RM0 upfront payment and 0% interest. Yup, after that - you can get ANY iPhone 7 capacity of 32GB, 128GB and 256GB for only RM88/month. Unlike the others, as this is a pay by instalment only. What about the iPhone 7 Plus? Well, you're just adding in RM20 more, also with 0% interest.

Sounds great so far right? That's only the tip of the iceberg, though. After you sign up for the instalment plan, you will also have the privilege of having Internet data up to 10GB and unlimited calls to all networks, plus additional WiFi calling, Free Video Onz Streaming and Free Data Roaming Pack in 12 countries (which includes Singapore, Australia, South Korea and more)?

Wait, there's more - you can also earn your iPhone with U Mobile's U MicroCredit. It's super easy to apply, whether online or offline; it's available with both Postpaid and Prepaid iPlans with no upfront payment (again), no credit card required, low-interest rate and more!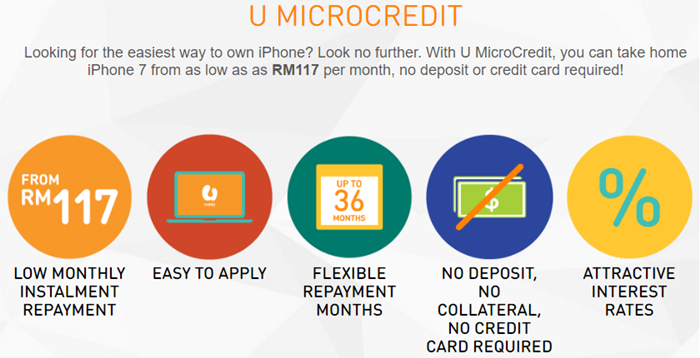 So there you have it, compare to other competitors; with the UPackage Plan you can:
Skip the hassle of full payment upfront
Have the lowest rate plan with RM90 monthly for 7GB data and unlimited calls (compared to RM98 or RM128 per month)
Use Free Video Onz data streaming
Use Free Data Backpack in 12 countries
Use WiFi Calling (and it's the only telco who has it!)
We think it's too irresistible to pass up, so if this is what you're looking for, visit bit.ly/2evsU7T and get the most affordable plan right now!