Get your unifi questions answered as we interview TM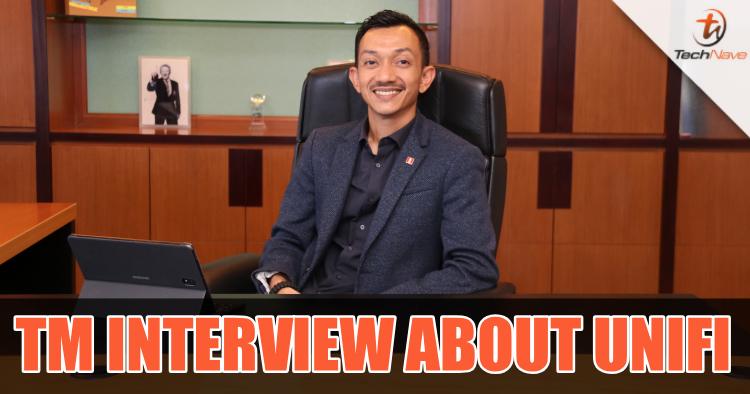 We recently managed to get some time to ask Moharmustaqeem Mohammed, Acting Executive Vice President of unifi some questions, particularly about unifi, unifi lite, Streamyx, 5G and more. There's some value information amongst the wall of text so do check them out below.
#1. Internet speed stability is a major issue for all telcos in Malaysia, how will you ensure that the Internet speed for your new and existing customers remains stable?
In 2019, our continued focus and efforts will be to bring the best Internet experience to the nation. On 27 July 2019, we have submitted a proposal to YB Gobind Singh Deo, Minister of Communications and Multimedia Kembara Digital in Ipoh where we showcased our commitment to continuously roll out the network via various technologies such as fibre, wireless and GigaWire to further increase the overall coverage and internet quality to the nation.
#2. Streamyx users have been clamouring for a solution from TM for quite a while. What took so long to come out with a solution? Why now?
We are strongly committed to the interest of the consumers and we listen to what they have to say. We appreciate and welcome constructive criticism shared with us in order for us to continuously improve our service, helping us strive to be better.
Ultimately, there is no 'one size fits all' approach when it comes to internet solutions. We have been steadily investing to expand and enhance both our fibre and copper network over the years to deliver high-speed broadband nationwide. Through our Broadband Improvement Plan which began in 2016, we have been working hard to enhance the experience of both our unifi and Streamyx customers, concurrently.
#3. Who do you see your main target audience to be for the new unifi Air, unifi Lite packages?
As the enabler of digital nation aspirations, we are committed to provide the best internet experience to all. unifi Air and unifi Lite and all packages under unifi offer various services catering to every broadband needs. For example, unifi Air provides our customers who reside within our LTE coverage with fiber-like speed of up to 20Mbps and comes with a free and easy to set up plug-and-play wireless modem that connects up to 64 devices.
At the same time, we do take feedback from Streamyx customers seriously and hence, we are in the progress of migrating our existing Streamyx customers who are not within our unifi fibre and LTE coverage areas to unifi Lite at RM69/month while we continue to roll out our network within the next two (2) years.
At the same time, we have streamlined our Streamyx offerings into one (1) plan, unifi Lite which offers up to 8Mbps at RM89/month. This is our commitment to first provide affordable basic internet plan to consumers who are eargerly waiting to experience higher speed broadband service. Not only that, more #khabarbaik that we are extending the limited time offer of unifi Lite at RM69/month until 30 September 2019 to enable more people to be onboard the digital lifestyle with unifi. Those who subscribe by 30 September 2019 will get to enjoy 12-month only contract period inclusive of free wireless modem and phone.
#4. The recent unifi Air, unifi Lite and new Streamyx packages target existing Streamyx users, what will you offer for existing unifi users?
Rest assured that we are committed to continuously invest in the best fit-for-purpose technologies to bring unifi broadband connectivity to everyone, everywhere. Our focus now is to continue upgrading our infrastructure nationwide and delivering turbo speed connectivity to all homes first. We're also focused on solving the problems of our customers and want to work on delivering the best of internet experience with continuous positive news to them.
#5. What are TM's other efforts to ensure that no one gets left behind in Malaysia's journey towards a Digital Nation?
unifi, as TM's premier convergence brand is not a brand driven by just profits, we stay true to our commitment to build a fully digital nation by making internet connectivity accessible for all. Under our #khabarbaik movement, we are dedicated to enable more Rakyat to have at least access to basic connectivity. Hence, the four (4) #khabarbaik announcements we have made so far were focused on delivering better service to our customers and the nation.
First #khabarbaik ~ In the first khabarbaik announcement made in January this year, we've introduced the 24 hours service installation, the opening of TMpoint outlets on weekends and a new range of mobile plans that meet everything in the middle with our new unifi Mobile Postpaid plans. These four (4) plans join our flagship postpaid unifi Mobile 99 plan which offers unlimited data, calls, and SMS:

unifi Mobile 19 at RM19 (for Adik): 2GB (1GB LTE + 1GB 3G), 5 minutes talk time, 25 SMS

unifi Mobile 29 at RM29 (for Atuk): 3GB (2GB LTE + 1GB 3G), 50 minutes talk time, 25 SMS

unifi Mobile 39 at RM39 (for Kakak): 5GB (4GB LTE + 1GB 3G), 50 minutes talk time, 25 SMS

unifi Mobile 59 at RM59 (for Abang): 10GB (9GB LTE + 1GB 3G), 100 minutes talk time, 25 SMS

Second #khabarbaik ~

In our second #khabarbaik announcement made in March this year, we have brought the nation's first pre-5G network to address areas that are hard to reach by fiber (wired) network. Our pre-5G commercial network is now able to cater to more users concurrently and still offers users with an average of 30Mbps. Not only that, our new pre-5G capability will enable us to bypass wiring limitations in areas we previously could not penetrate, this technology also brings us one step closer to the country's 5G milestone. Asides from home customers, unifi pre-5G technology will also improve the unifi Mobile experience where users can seamlessly enjoy their favourite content whether they are at home or on-the-move.
Third #khabarbaik ~ In our third khabarbaik announcement, we introduced a new package that offers the best entertainment value for our customers and their whole family. The unifi 300Mbps plan™ offers a holistic package inclusive of unifi TV Ultimate Pack in High Definition (HD) quality, 100 free Blockbuster movies accessible through Media Box and PlayTV app (up to 2 devices), all delivered through unifi 300Mbps speed. This plan is another #khabarbaik for customers with heavy content consumption such as movie buffs and gamers as it not only delivers faster internet speeds, but also premium channelsfrom US, UK, Korea and more including exclusive drama series produced by unifi TV.
Fourth #khabarbaik ~ And our most recent khabarbaik on 6 August, we have announced the interim solution to migrate Streamyx customers to the unifi world – unifi Lite at RM69/month and unifi Air at RM79/month; where they get to enjoy the perks of being in the unifi family while waiting for the network expansion in the next two (2) years. One of the key benefits is to enjoy free door-to-door service assurance within two (2) hours starting with five (5) areas which are Shah Alam, Bangsar / Pantai Dalam, Johor Bahru, Butterworth and Georgetown, starting October 2019.
All these announcements were made to ensure that no one is left behind in Malaysia's journey of evolving into a Digital Nation.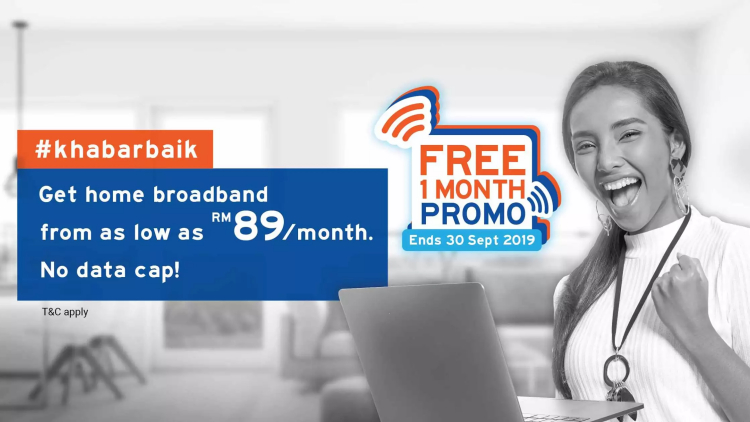 #6. Any news on TM utilising GiGA Wire? If yes, when and for how much?
TM had presented a plan to the Communications and Multimedia Ministry and Malaysian Communications and Multimedia Commission (MCMC) to enable more Malaysians to enjoy better access and connectivity.
We are seeking support from Government of Malaysia for this implementation utilising existing funding to deliver better broadband services to rural and sub-urban areas, in line with the National Fiberisation and Connectivity Plan (NFCP).
TM will be addressing the copper network challenges via various technologies such as fibre, wireless and GigaWire in a network rollout which will involve a phased customer migration from now until 2021. It is expected that 70% of these customers will be able to enjoy unifi services by end 2020.
#7. Can you elaborate further on any of TM's 5G plans?
Certainly, our most recent technology deployment is our pre-5G wireless technology namely massive multiple-input multiple-output (MIMO) in Time Division Duplex (TDD). It is Malaysia's first commercial TDD pre-5G network and is part of our journey towards powering the nation with 5G. The project, which started in Q4 2018, currently in its commercial phase and are ready to serve three high-rise blocks within SetiaWalk Puchong.
The site capacity of our pre-5G connectivity is at an average of 500Mbps. To end-users, they will be able to enjoy a peak throughput of up to 80Mbps and an average speed of 30Mbps. Major advantage of this technology is it's easily upgradable to 5G with further enhancement of low latency for connection to multiple devices.
This technology will boost unifi's wireless connectivity services, especially for high-rise buildings and dense residential areas within LTE coverage areas but with low fixed broadband penetration, allowing for wireless internet access sharing at home and on-the-go. Apart from that, it will also address ongoing infrastructure challenges in areas without fibre coverage, bringing us one step closer to the country's 5G milestone.
So there you have it, a little light shed on TM's unifi offers. If you're interested in us asking more such questions do let us know on our Facebook page and we'll see if we can arrange an appropriate interview. As always, stay tuned to TechNave.com.