Go BIG with Y9 Prime 2019 for RM899 and WIN a Mercedes-Benz at the Huawei Carnival!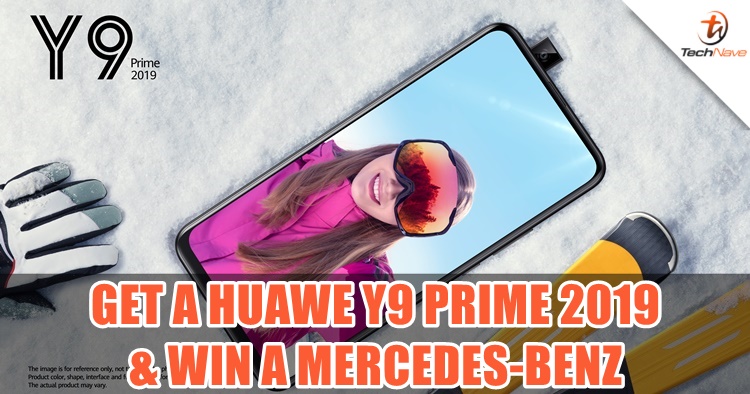 As previously teased, the Huawei Y9 Prime 2019 is coming real soon to Malaysia and it will be part of the upcoming Huawei Carnival sales in the near future with exciting prizes to be won. That said, the first Huawei fullview device is a new entry-level smartphone and it's priced at an affordable RM899! That's just the tip of the iceberg, below are The Top Four Features that make the Y9 Prime 2019 shine.
#1 The first pop-up camera for Huawei
When the first pop-up camera was introduced, it was featured on a flagship and not everyone could really afford it. But Huawei made it possible on the Y9 Prime 2019 and this is the company's first pop-up camera. According to the website, the front camera can:
Pop-up within a second
Raise and retract 100,000 times
Withstand 15kg of soft pressing
Take AI scenery photos thanks to the built-in AI feature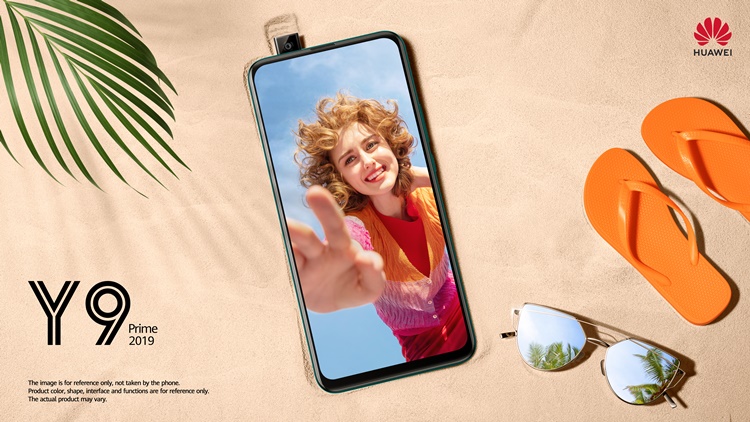 Some fun facts - if you start the front camera 100 times every day, the lifespan can last up for at least 2.7 years! As for the camera tech specs, it has a 16MP sensor, 1.0μm pixels, f/2.2 aperture and a total of eight scenarios, from identifying blue skies to indoor scenes.
#2 That 6.59-inch Ultra FullView Display
With the aforementioned pop-up camera, this also allows Huawei to achieve a fullscreen experience with no notch in sight. The screen panel measures 6.59-inch long and it's perfect for watching videos, movies, gaming or reading e-books and magazines with no distractions. Enough said.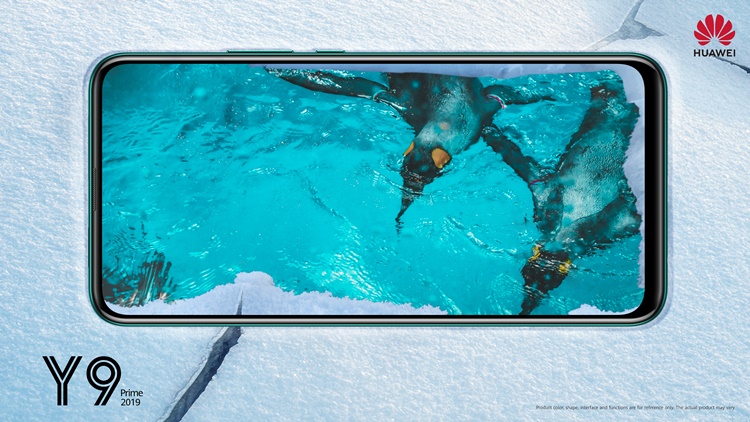 #3 Big Battery
To add on, the Y9 Prime 2019 also comes with a built-in 4000mAh battery pack and everyone loves a long-lasting big battery in their smartphone. On top of that, Huawei also integrated a smart power-saving processor which is said to greatly increase the smartphone's overall power consumption and efficiency, enough to support most of your daily social tasks with ease.
#4 Big Storage
Let's also not forget that having big storage is a huge plus (pun intended)! How much storage is that? It's 128GB worth of storage space which is not bad for an entry-level device, but it gets better - there's also an expandable memory up to 512GB via microSD card. That's up to 640GB in total!
Other honourable mentions
Besides that, there are other honourable mentions as well. The Y9 Prime 2019 also packs in a Kirin 710 chipset, 4GB of RAM, a triple rear camera, USB Type-C port, and EMUI 9.1 based on Android 9.1 Pie out of the box in three different colour models.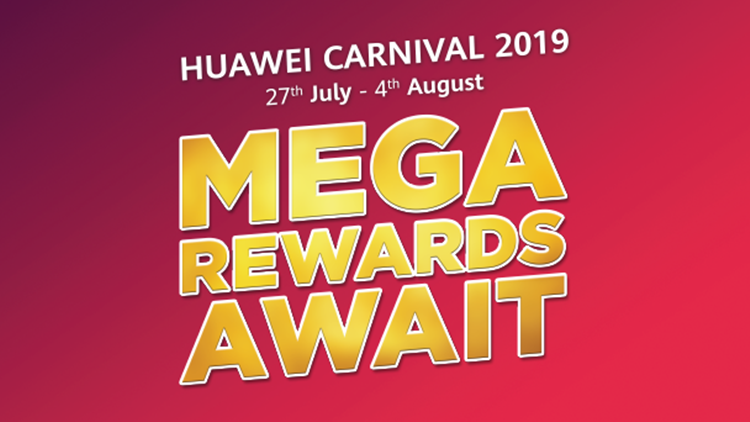 So that's all, folks. But wait, there's one more thing! The upcoming Huawei Carnival will be offering fans and customers with a lot of premium gifts and surprises worth up to RM1 million. What could possibly cost so much? Well, a brand new Mercedes-Benz car and it will be part of premium gifts if you purchase the Y9 Prime 2019 at RM899. You can check out more on the Huawei Carnival page right here.
The Huawei Carnival will start on 27 July 2019. For more information about this, stay tuned for more Huawei news at TechNave.com, as well as Huawei's official Facebook page.

This post is brought to you by Huawei
Huawei Y9 Prime (2019) Specs & Price >