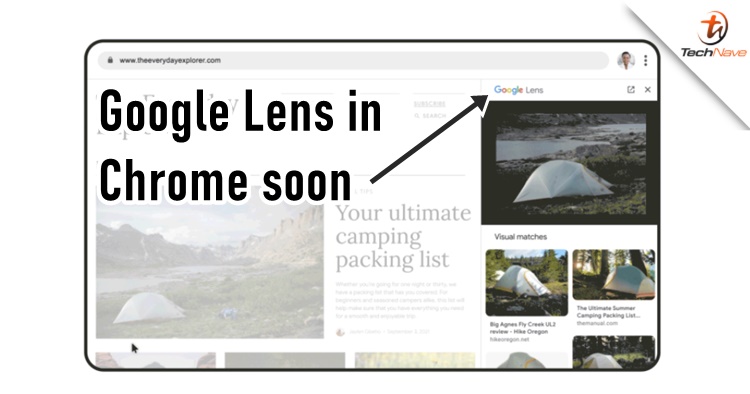 For those who don't know, Google Lens is a feature that is available on some Android smartphones. Thought to be an exclusive tech for Android phones, Google just announced that this technology is coming soon to the Google Chrome web browser.
To refresh your memory, you can use Google Lens in the camera to identify real-world objects then search them online. Not only that, but you can also highlight some texts and copy or translate them on the spot. How does that work on Chrome, though? Well, they provided a demo of how it functions and it also allows you to select the text, images and video contents without having to open another window tab.
Google Lens demo in Chrome
Improved Google Lens on mobile
To add on, Google also said that the team is improving Google Lens on Android phones further. One new feature is called the Multitask Unified Model (MUM) which lets you type questions about what you see on the viewfinder. This feature will be released in English first.
According to Google, Google Lens in Chrome is currently in development and will be available "in the coming months". This goes the same for the next Google Lens update for Android phones so we think they may be released at the same time together. What do you think about this? Let us know in the comments below and stay tuned for more trending tech news at TechNave.com.