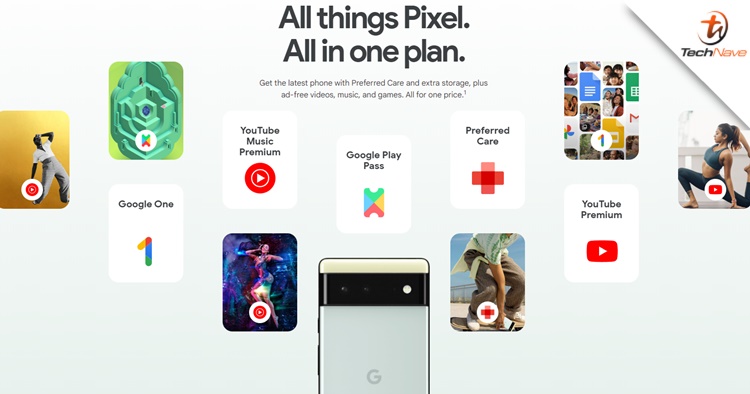 Besides the newly announced Google Pixel 6 series, Google also announced a new Pixel Pass plan that comes with the phones together. Created as a "solution" for new Pixel 6 series users, it is an all-in-one plan for extra storage, ad-free videos in YouTube, music and mobile games.
Priced from $45 (~RM186) per month, the Google services that are included in the Pixel Pass are Google One, Preferred Care (phone repairs), YouTube Premium, YouTube Music Premium and Google Play Pass. According to Google, customers who subscribe for the Pixel Pass with Pixel 6 can save up to $176 (~RM731) over two years. For Pixel 6 Pro users with Pixel Pass, it starts from $55 (~RM228) per month and can save up to $294 (~RM1221) in the same period.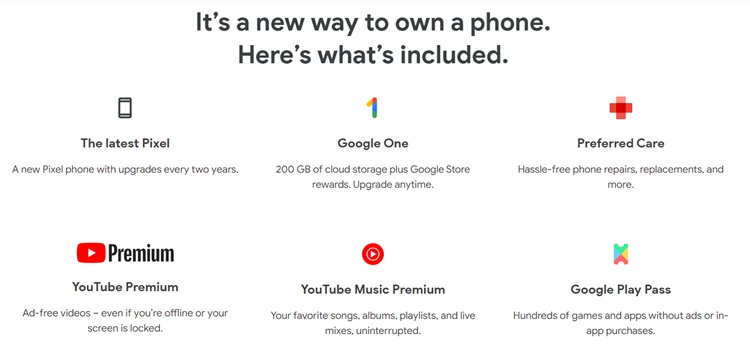 For context, Google One for the Malaysian market starts from RM8.90 per month (100GB) but can go up to 30TB for RM649.90 per month. Then for YouTube Premium and YouTube Music Premium, these services cost RM17.90 and RM14.90 per month respectively. Google Play Pass and Preferred Care are not available in Malaysia but if you choose to subscribe to the former, it's about ~RM21 per month.
Looking at the price, it's probably only worth it for heavy Google service users particularly on Google One for extra cloud storage. Since the Pixel 6 series isn't likely to launch in Malaysia, that goes the same for the Pixel Pass as well. But what do you think? Let us know in the comments below and stay tuned for more trending tech news at TechNave.com.