Google announces Android 5.0 Lollipop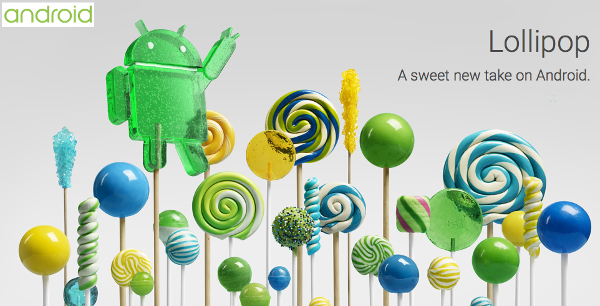 After months of wondering what L starting dessert would be used for the next Android L, Google have finally and officially announced Android 5.0 Lollipop. Unlike previous updates, there are a number of huge upgrades to the mobile operating system and this includes a flatter Material Design look and feel and a new 64-bit compiler. Notifications are now floating in a Google Now-like card based system and they are both actionable as well as drop down. The 64-bit compiler will move from the previous Dalvik compiler to a more efficient ART compiler, which promises equal performance across all types of processors. The new ART compiler also promises nearly double the performance for some systems resulting in faster load times and performance along with support for larger than 3GB of RAM.

Android L is confirmed as Lollipop
New floating Google Now-like card notifications

It will be cross platform, letting you pick up from a smartwatch to a tablet to a phone and vice versa

Android 5.0 Lollipop will also incorporate Project Volta battery life improvements with a Battery Saver mode, much like the various Ultra Power Saving modes seen in various smartphones. The recent apps menu also gets an overhaul along with the unlock screen which is now context-aware. Samsung's Knox security software will also be integrated in Android Lollipop, sort of how McAfee is being used with Microsoft's Windows 8.1. This new Android 5.0 Lollipop is set for release in the next few months but Google Play Edition or stock Google using devices like the Nexus 4, 5, 7 and 10 or Moto X, G and E will be getting it first. The newly revealed Nexus 6 and 9 will get it right out of the box.

The new Material Design for Android 5.0 Lollipop is very flat and full of pastel colours


Google's envisioned future Internet of Things in motion?
[Source]