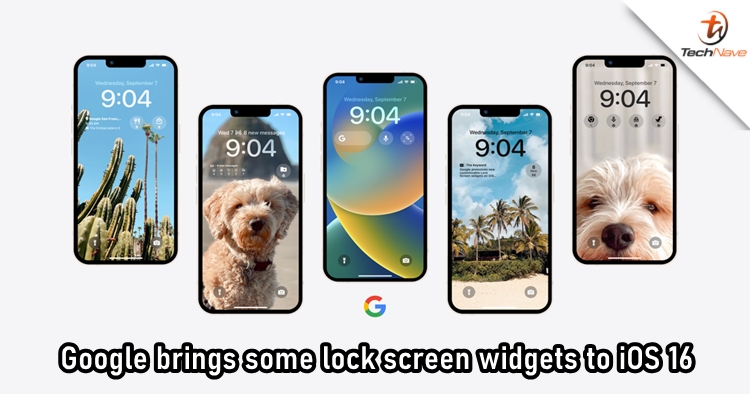 The iOS 16 lock screen has created a buzz after launching. Many took the chance to customize it with their styles, not to mention the lock screen widgets that help get you to be more productive in some ways. With that said, Google has also announced a series of lock screen widgets for iPhone users.
The widgets will be available for Google Search, Chrome, Drive, Google Maps, Gmail, and Google News. Furthermore, since iOS 16 only allows the widgets to get placed at certain spots under the clock and have to be all white, Google has to play along. Therefore, the widgets announced by Google are uniformly small and, of course, white in colour.

Google Search

Google Chrome

Google Drive

Google Maps

Gmail

Google News
As you can see from the images above, the Google Search widget allows you to search directly on the lock screen, and you may use image or voice search. For the Google Chrome widget, you can quickly launch Chrome, do a voice search, open an incognito search, or launch Google's classic dino game directly. Meanwhile, the Google Drive widget allows you to open a suggested Drive file or your starred files and folders from the lock screen, with Google Maps widget providing real-time traffic updates and estimated travel times to places you frequently visit. Finally, the Gmail and Google News widgets show you the number of new messages in your inbox and real-time headlines respectively.
What do you think about these Google widgets on iOS 16? Leave a comment to let us know your thoughts, and stay tuned to TechNave.com for more tech news.