Google is making APK installation a more difficult process in Android 11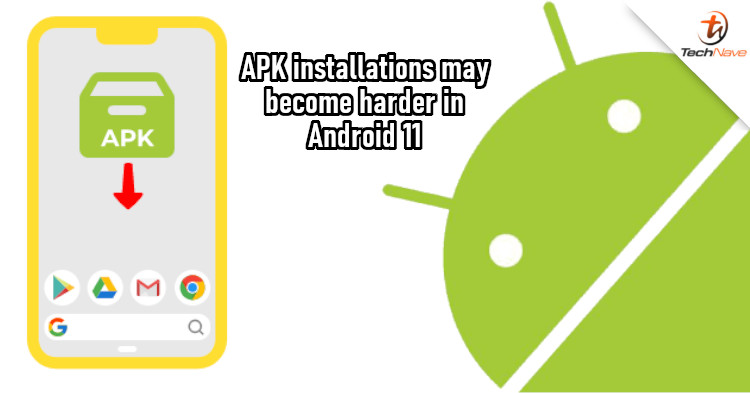 Image by Device Digests
If you have a habit of using third-party Android app stores or installing APKs manually, Android 11 is going to be annoying for you. Google has more or less turned a blind eye to this but is looking to make it difficult to install unofficial APKs in the new version.
According to Gizchina (via AndroidPolice), Android 11 will make it harder for you to install apps if you're bypassing Google Play. Before this, all you needed to do was to go into the settings and allow apps to be installed from external sources. With Android 11, test developers have found that every time they try to install an app, the OS will ask for install permission then forces the app trying to install the APK (e.g Chrome browser) to close. You'll then have to redo the process to again.
Google claims that this is normal operating system behaviour, where it has to update to a "view that allows writing to directories" after getting permission to install. It doesn't sound like a big deal at first, but you can tell that the company is deliberately making things difficult just to get people to stop installing apps from outside the Google Play Store.
While some features have been revealed lately, we may not be able to learn much more about the upcoming Android 11 Beta since the launch was delayed. But with that said, what do you think of Google's move to make installing third-party APKs harder? Let us know on our Facebook page and stay tuned to TechNave.com for more news.