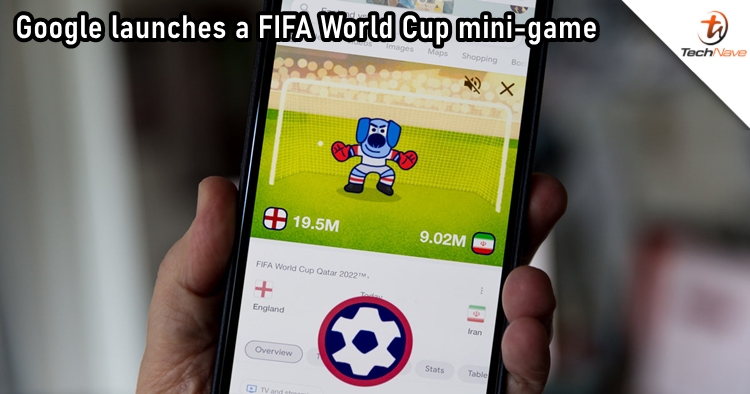 Photo courtesy of Pocket-lint
The FIFA World Cup 2022 kicked off yesterday. Not only is Google offering us a scoreboard to keep track of the matches, but it also launched a mini-game for us to kill off some time.
To activate the mini-game, you may type in 'world cup' in the search box. After that, you'll find a football in the bottom-right corner. Tapping on it will open an expansion. You can then select a match to play. You're also required to choose a team you want to join for the match.
The game is pretty simple. Just flick the ball and try to score. If you're good at it and continue to score high, the goalkeeper will become angrier and faster, which increases the difficulty. Once the goalkeeper cathces the ball, it's end game, and they'll show your final result. You may compare it among your families or friends to see who's the best!
Will you be watching the macthes? Let us know by leaving a comment, and stay tuned to TechNave.com for the latest tech report.