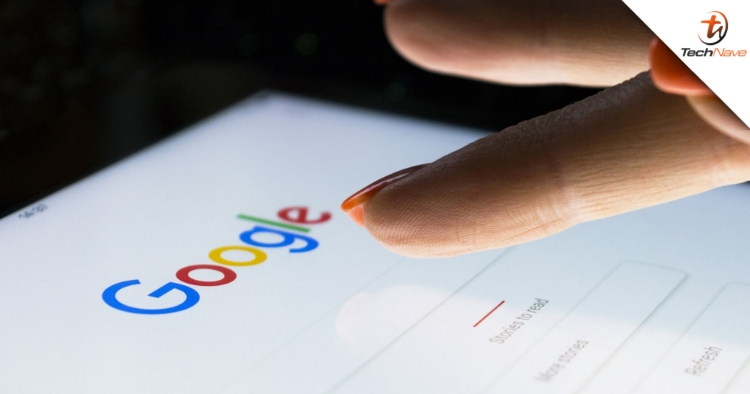 You may soon have another intuitive way to interact with your Google Search results on Android as the company was spotted experimenting with drag-and-drop. Powered by AI, this means that you can drag a link, text or image and drop it into a search box to find out more about the subject or object.
As reported by Android Police, a "Drop here to start" search box would appear at the top of the Google Search app when you long-press a link, text or image. Users can then drag the long-pressed item onto the search box which would then reveal further information.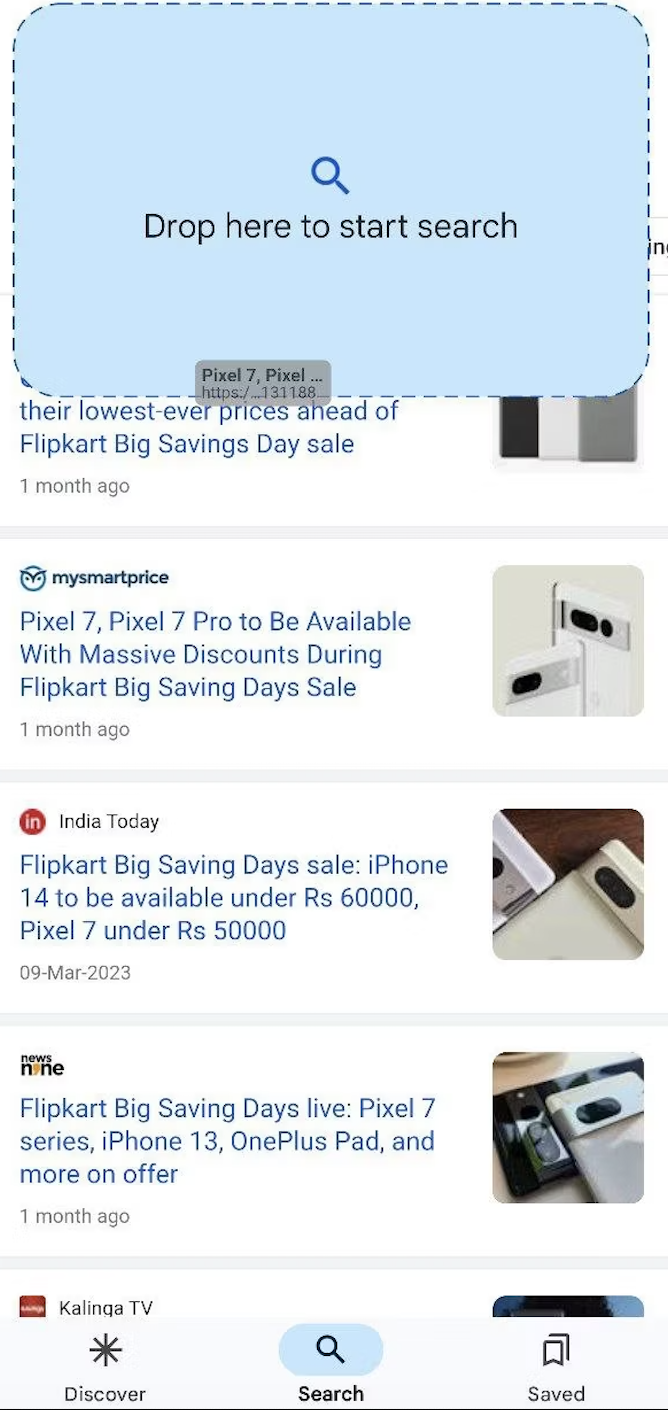 While the ability to search a link or text is nothing groundbreaking, the ability to drag and drop an image could prove to be useful for many users. Of course, you can already do that with Google Lens, but this is more accessible and intuitive.
Furthermore, Telegram user @theoj22 managed to record a video of the drag-and-drop feature in action. However, it seems that it's still under development, with the refined version may be launched to all users in the near future.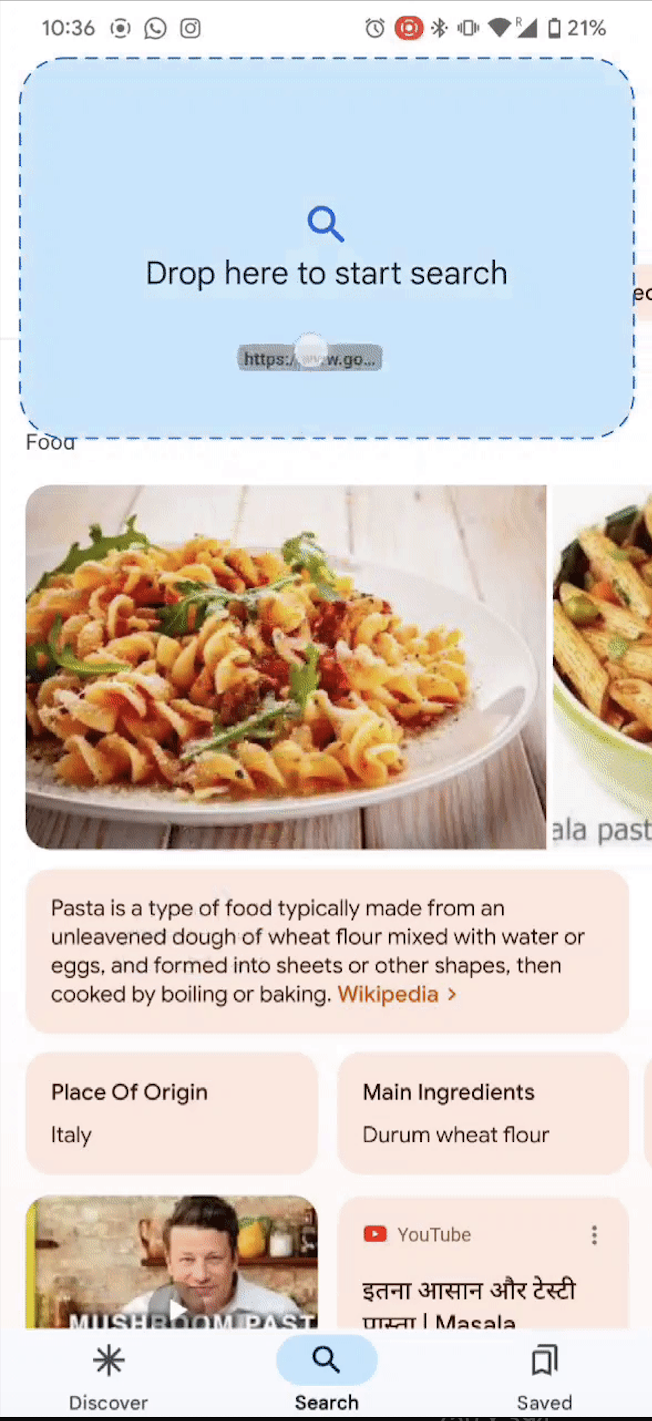 So, what do you guys think of this potential new Google Search app feature? Share your thoughts with us in the comments below and stay tuned to TechNave for more trending tech news.