Google services will be collecting 6% Service Tax starting from 1 January 2020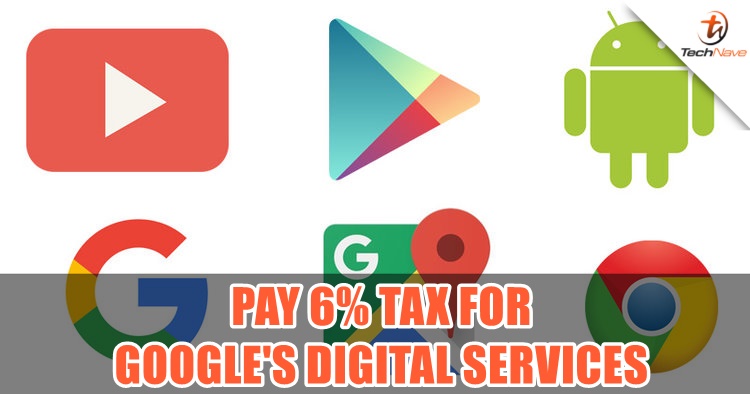 ATTENTION! For those who are currently subscribed to any streaming service or cloud storage service, bear in mind that you will have to pay 6% more of the price starting from next year. We have actually noticed that the tax imposement would be coming to us from the budget report that was announced earlier this year. However, a recent G Suite email was sent to users to remind them that the 6% will be coming to haunt you sooner than you'll ever realize.
Google has stated in the email they will start to collect the 6% Service Tax on their digital services starting from 1 January 2020. It also clarified by telling the users the Service Tax will be shown in the invoice under a separate line in 'Transactions' under 'Billing & Payments'.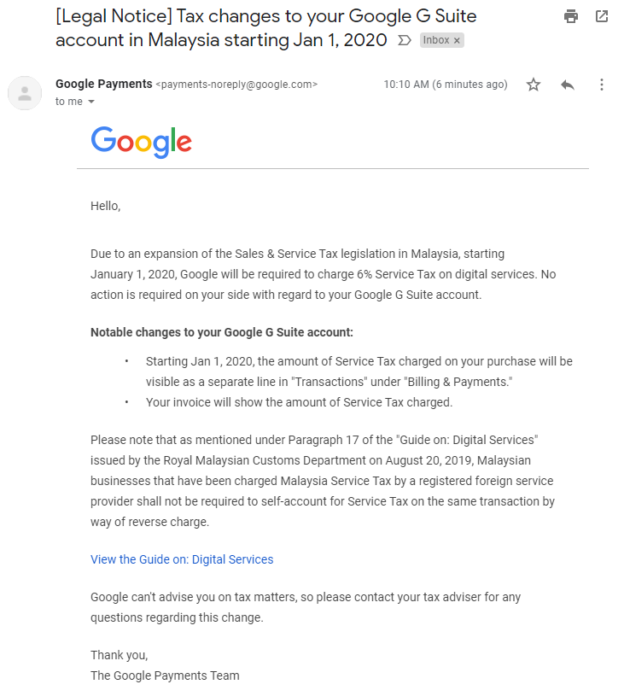 Apart from Google services, there are also other major digital services like Netflix, Spotify, Steam and others will also be imposed with the 6% Service Tax according to our Finance Minister, Lim Guan Eng. If we're paying more for these services, please ensure we could enjoy all the features from them including 'certain content' from Netflix, okay? (Aflix, the ethical streaming platform judging you)
Let us know what you think about the tax imposement on our Facebook page! Stay tuned for more tech news on TechNave.com.