Google unintentionally revealed preview page Android 11 before removing it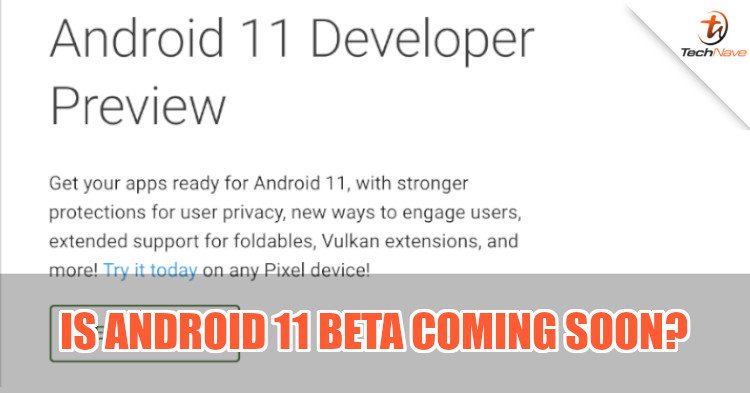 It seems that someone at Google had a trigger finger on the post button today. Keen eyes spotted the developer preview page updated from Android 10 to Android 11 earlier, suggesting that Google may already be on the verge of releasing a beta for the next Android version to developers.
The folks from Android Police were able to snap a screenshot of the preview page before Google took it down. If you compare it with the preview page for Android 10, nothing has really changed except for the version number. Of course, this could mean that the update is by accident. However, logically there's no reason for the page to be updated if there are no changes on the way.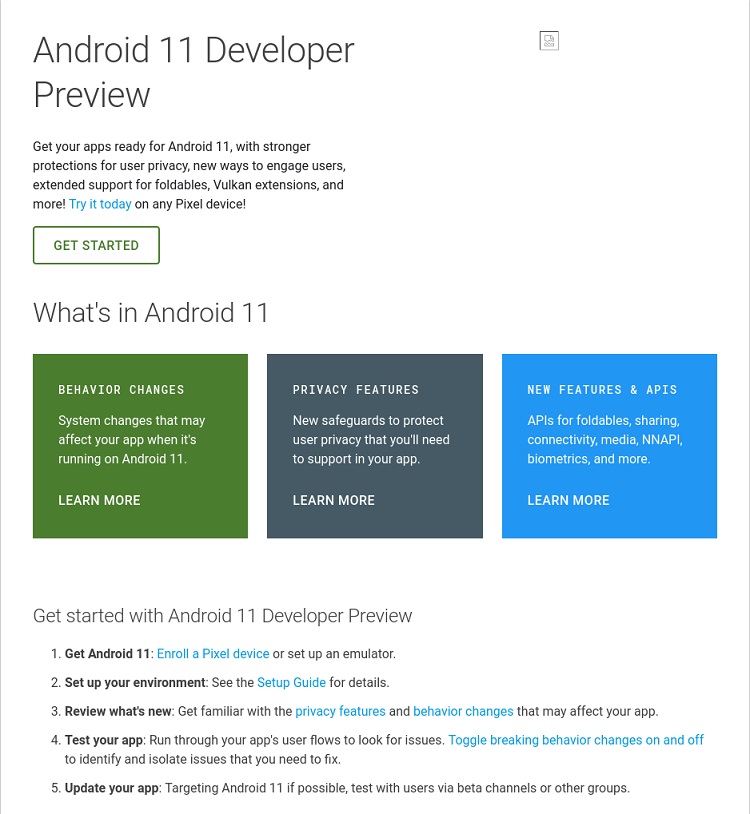 We're of the opinion that Google is gearing up for Android 11 and is already talking to developers about it. According to Android Authority, the first beta for Android 10 was released on 13 March 2019. In other words, there's reason to believe that Google could do the same thing this year and drop the first preview for Android 11 in March 2020.
With that said, do you think the preview page update was just an accident? If Android 11 is indeed coming soon, what new features or improvements would you like to see from it? Let us know on our Facebook page and stay tuned to TechNave.com for more updates like this.