Grab Malaysia launches Pasar on GrabMart and Self-Pickup option across the nation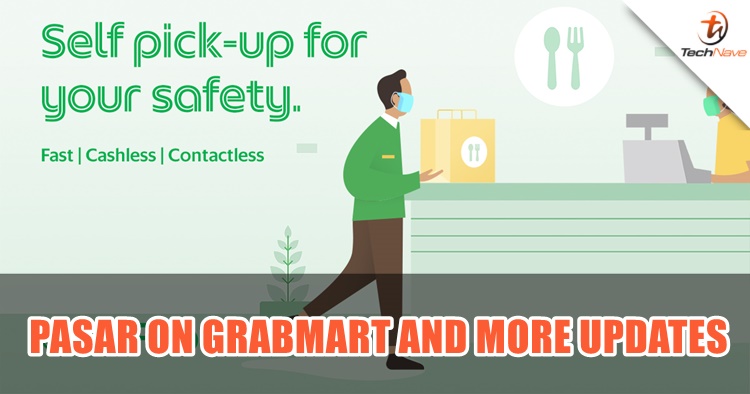 New update - Respecting the latest update from our Prime Minister announced this afternoon, Grab will be suspending the "self pick-up" option which was launched today. Grab is supportive of the government's initiatives in flattening the curve of Covid-19 and will continue to work closely with relevant authorities during these trying times.
It's now Day 6 and Grab Malaysia have announced more updates on their services during this Movement Restriction Order period. While we are still able to go out to grocery stores and hypermarkets to resupply our food stock, we can now do our own "Self-Pickup" on GrabFood as well as Pasar on GrabMart. Here's how it works.
Let's start with Pasar on GrabMart first, this is a new extension from their service where the company is assisting the rakyat's needs for fresh food, poultry, meat and seafood. At this moment, they are starting with TTDI Market and hopes to expand it further to more markets. Aiming by 25 March, GrabMart will be available in Penang, Johor Bahru, Melaka, Kota Kinabalu, Kuching and Ipoh. Besides food, Grab hopes to include more daily essentials, health products and immunity-boosters, sanitisers and even snacks and beverages.
The Self-Pickup GrabFood is quite similar to Contactless Delivery except that the customer can now just collect their food on the spot from the restaurant or cafe they ordered from. Finally, in addition to both GrabMart and GrabFood, Grab Malaysia is offering Free Delivery, 30% off GrabFood Signatures, and 50% off GrabMart's health essentials. Not to forget since there is an increased demand for the extended services, that means more Grab drivers are needed to deliver the goods.
To read the full Grab Services update, you can visit their press centre over here. Continue to keep your hygiene clean and stay at home! Stay tuned for more Grab news at TechNave.com.