Grab adds more priority to driver-partner safety with Passenger Verification feature with facial recognition technology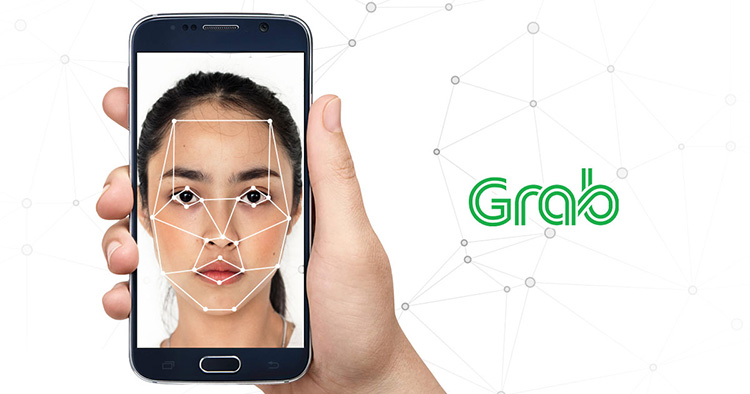 To ensure a better ride experience on its rideshare service, Grab is adding yet another security feature to the service called Passenger Verification. It requires new users to verify their identity via live selfie with the help of facial recognition technology.
Passenger Verification is able to detect a person's actual face and not an inanimate or fake face through facial recgnition technology. To take things a step further, the feature can also identify and reject fake and inappropriate photos as well. The selfie taken will only be used for one-time verification purposes and like all your data kept with Grab, the selfie is protected under Malaysia's Personal Data Protection Act (PDPA). It will also not be used as a display photo on the app.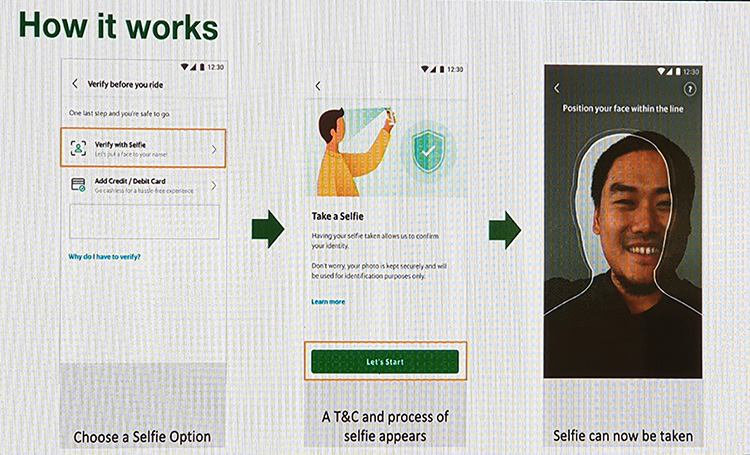 New user verification process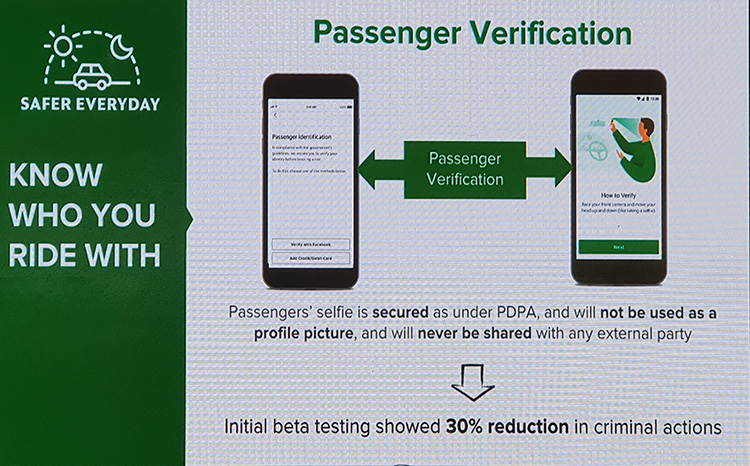 In addition, other features has been rolled out to further enhance a user's experience while using Grab. Among the features are the removal of driver-partner details 72 hours after the ride to protect the user's privacy; a Driver Safety Toolkit to ensure the safety and wellbeing of drivers by allowing them to share their location via GPS with their family and friends as well as an Emergency SOS button for times of danger (similar to riders' safety features); a driver fatigue monitor which reminds drivers to rest when they have been working too long; and soon, an in-app data privacy center which allows the user to have more control over their personal info on the Grab app.
These implementations and features were done in collaboration with the Ministry of Transport Malaysia in hopes of using technology for social good and prevent crimes and bad incidents on their platform. In addition to these initiatives, Anthony Loke, Minister of Transport Malaysia, has also said that they will be allowing disabled drivers to apply for the PSV license in the near future, ensuring that everyone's livelihoods would be maintained.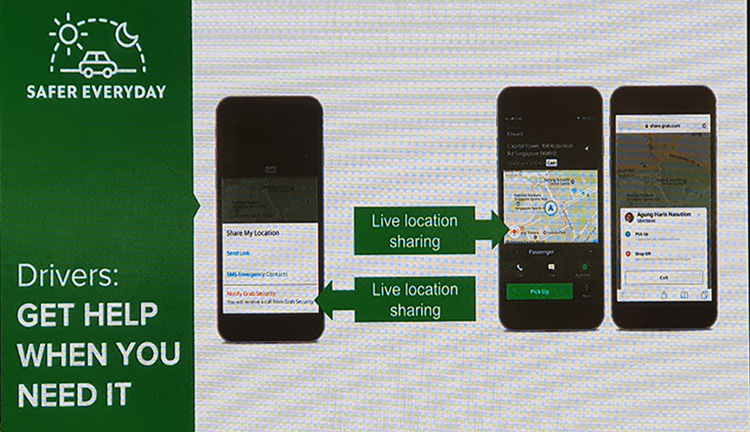 Driver Safety Toolkit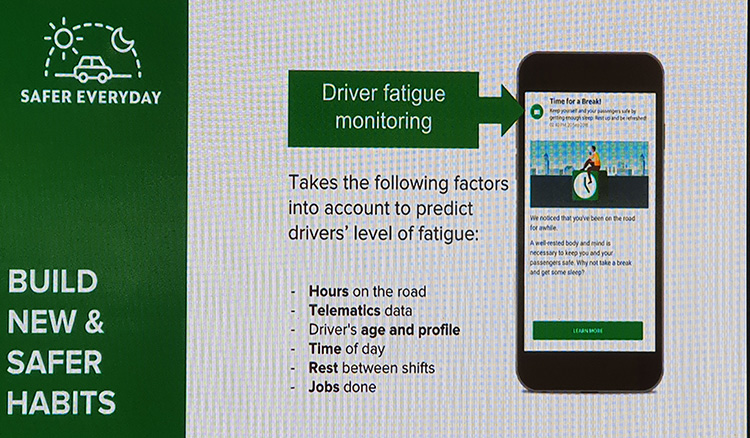 Driver fatigue monitoring
Since the first implementation of safety and driver wellbeing features on the app via a beta testing of the passenger selfie verification that started in January, Grab has noticed a 30% decline in passenger related incidents on the platform. Would this encourage you to use Grab more? For the latest updates on the hottest apps in Malaysia, stay tuned to TechNave.com!