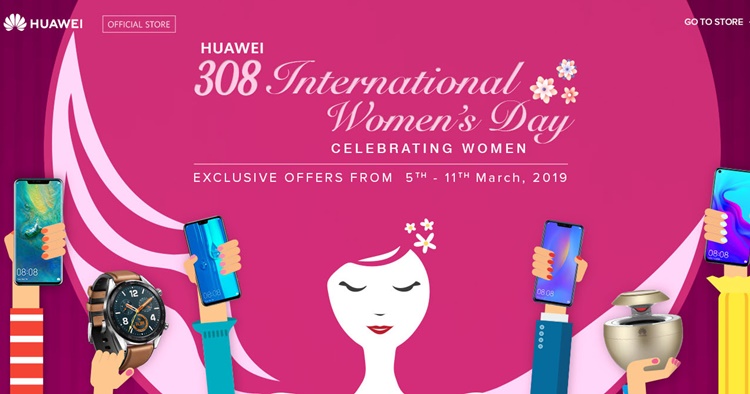 Hey ladies, starting today (5 March) until 11 March 2019, Huawei Malaysia is celebrating International Women's Day with sweet deals, promotions and rewards. Depending on the selected devices such as the Huawei Mate 20 Pro or even the Huawei Y9, there will be free gifts accompanying each model for you.
With this, there will be a "Lucky Draw - Drop High Heels Rain" game for everyone. All you have to do is log in to your Huawei account and tap as many falling high heels as much as you can to win a maximum of three coupons per day*. You can also share the lucky draw game on your social account to win one additional chance per day to increase your chances of winning. The voucher giveaway is worth up to RM308 for every purchase at the Huawei Online Store during this period.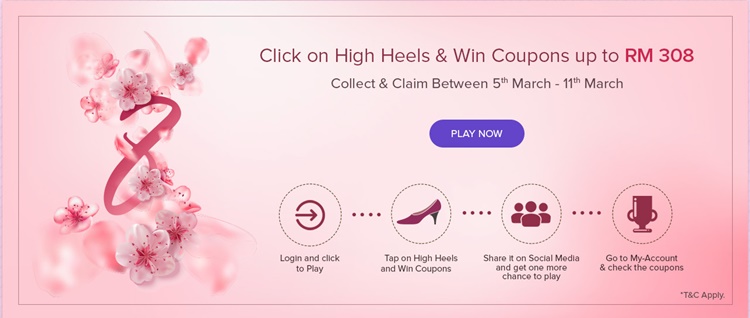 If you want to collect more voucher redemptions, you may visit the online store daily until the last day of March to collect points and earn vouchers of up to RM300 for any Huawei P series, Mate series or Matebook. You can also collect seven (7) entries over seven (7) days to receive a RM50 voucher that can be used to purchase any device from the Nova series.
Just for your information, not all the high heels in the lucky draw game contain a prize and the coupons can only be redeemed from today (5 March) until 11 March 2019. GLHF!