Greninja wins Pokemon of the Year and a bonus Top 30 Pokemon of each region revealed by Google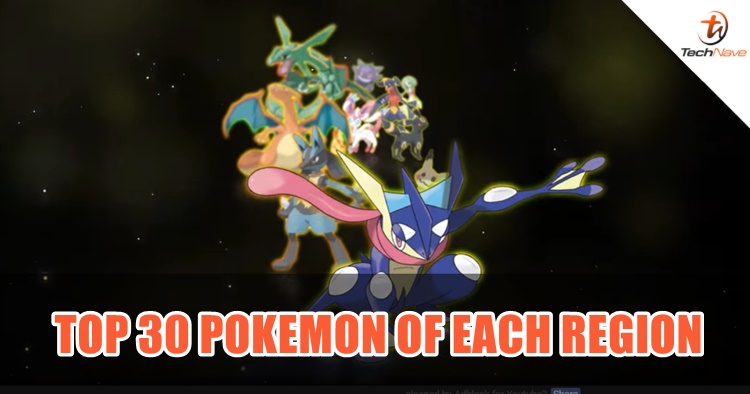 Just in time for the Pokemon franchise birthday 24 years ago, Google has released the official Pokemon of the Year results a few hours ago. Started from 14 February, users around the globe were able to vote for their favourite Pokemon and to our relief, Pikachu didn't take the top spot as it belongs to Greninja, a water-type started from Kalos. Apart from that, the company also released the Top 30 Pokemon of each region!
With a total of 6.6 million votes, you will come to a lot of familiar names such as Charizard taking the first spot in the Kanto region (eh, what a "surprise"), followed by Umbreon in the Johto region, Rayquaza (Hoenn), Lucario (Sinnoh) and so on. Actually, some top 2 from each region made it to the Top 10 Pokemon of the Year and it's great seeing a good mix of them representing from different regions. In terms of voting points, Greninja received a staggering 140,559 votes and Lucario didn't really come close at all, sitting as the runner-up with 102,259 points. The adorable Pikachu-pretender, Mimikyu from Aloha beat out the real Pikachu with 99,077 votes.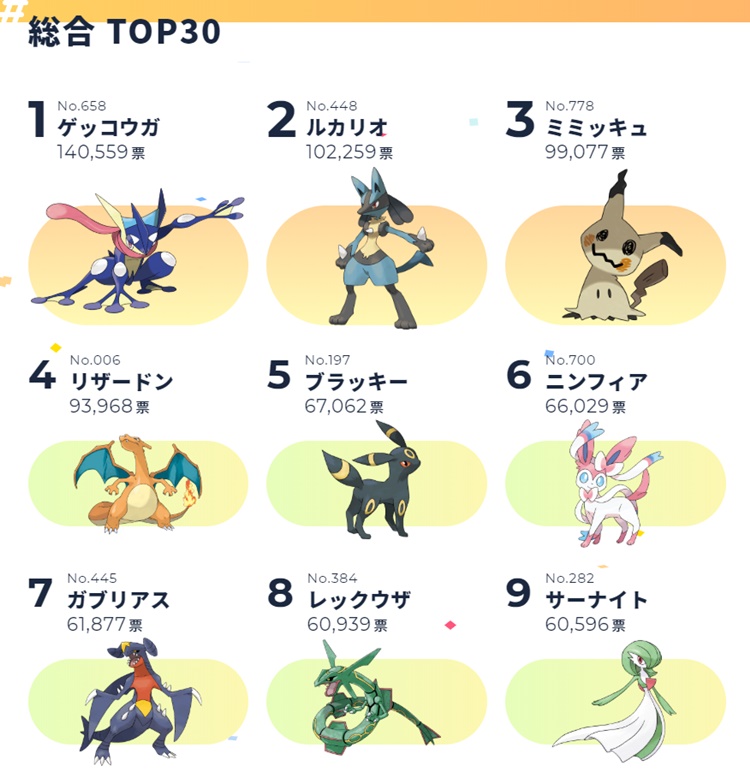 By the way, you can take a look at the official Top 30 Pokemon of each region right over here (scroll to the very bottom). Did your favourite Pokemon make the cut? Personally, I'm pleased to see Umbreon on the Top 10 list. Stay tuned for more cool tech news at TechNave.com!