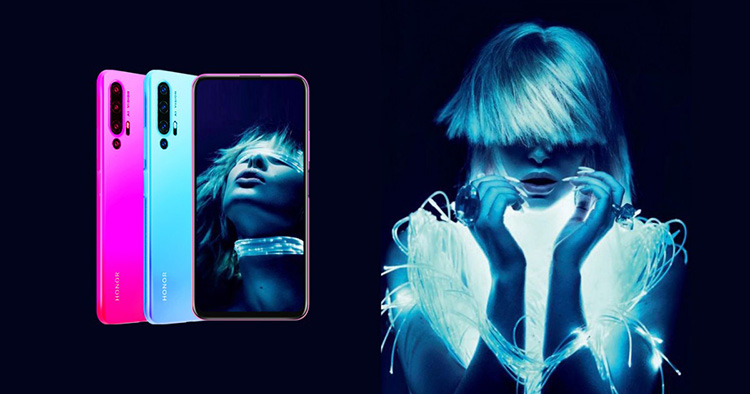 We're about 2 weeks away from the launch of HONOR's latest flagship, the HONOR 20. As we all know the trend, the closer we are to the launch, more and more leaks about the device begin to emerge. In this case, it is in regards to the selfie camera and camera features.
In leaked promo posters, the device shows off its entire design except for one thing. The punch hole display. Previous reports noted that the HONOR 20 may be sporting punch hole display similar to the HONOR View20's. However, they aren't shown on the posters and instead show a full view display with no notches or cutouts. Perhaps HONOR is hopping on the pop up selfie camera bandwagon instead?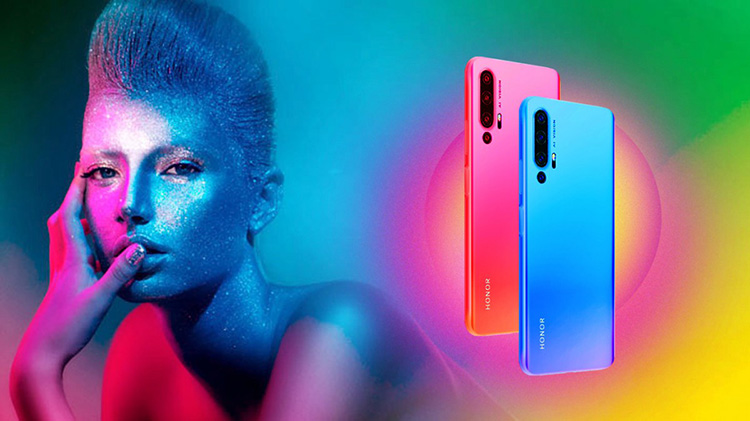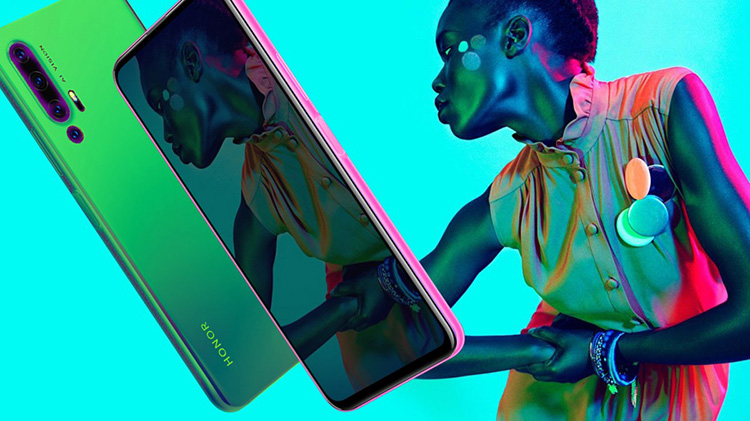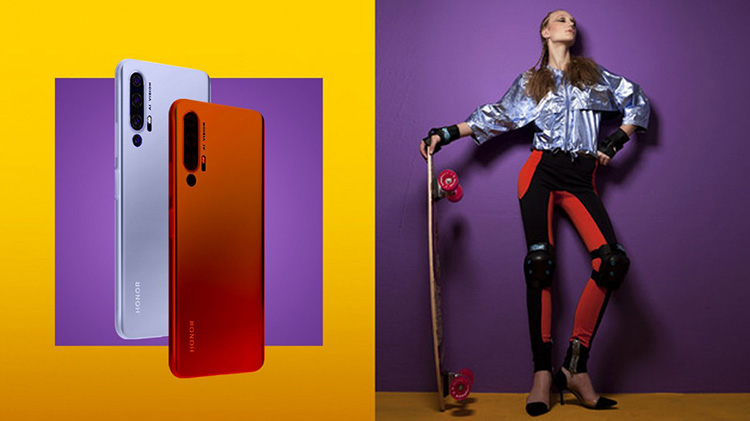 Everything is there in these poster promos but where is the punch hole display?
Besides that, what seems to be the device's camera features has shown itself on HONOR's official website. The player will have to find clues for a code using specific lenses in a game on the website. How the player performs gives the player a rank which they must share on their social media pages in order to be in the running to win themselves their very own HONOR 20 with 6GB + 128GB internal storage. What the game highlights obviously are the camera features on the device which include the 48MP main camera, telephoto lens, low light and wide angle sensor.
The HONOR 20 has been rumoured to feature a triple rear camera setup with 48MP + 20MP + 8MP sensors which seem to match the camera features shown off on the website. What was not mentioned was the periscope lens similar to the Huawei P30's. So far, the only tech specs we know about the device is that it may be powered by the Kirin 980 chipset and a 6.1 inch OLED display with 22W fast charging support. Perhaps we'll hear more rumours as the launch date comes closer.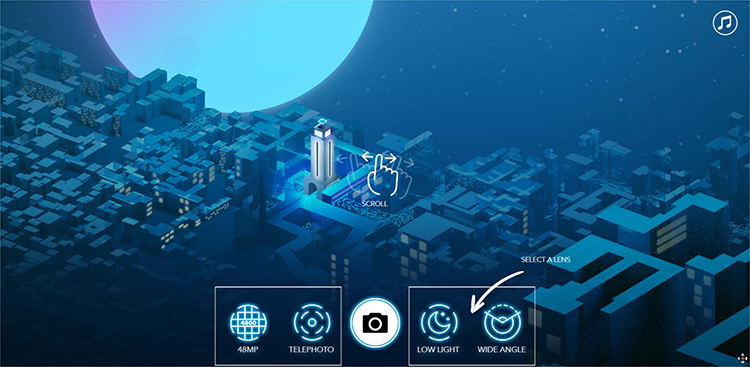 The game's layout shows off the camera features of the HONOR 20
We'll be seeing the launch of the HONOR 20 will be happening in London on the 21st of May and will be livestreamed on their website. If the rumoured features and specs of the device are true, we may be seeing a very competitive smartphone on the market with an extremely affordable price if we follow previous pricing trends of HONOR flagship devices. What do you think? Keep up with the latest news and updates on the HONOR 20 on TechNave.com!