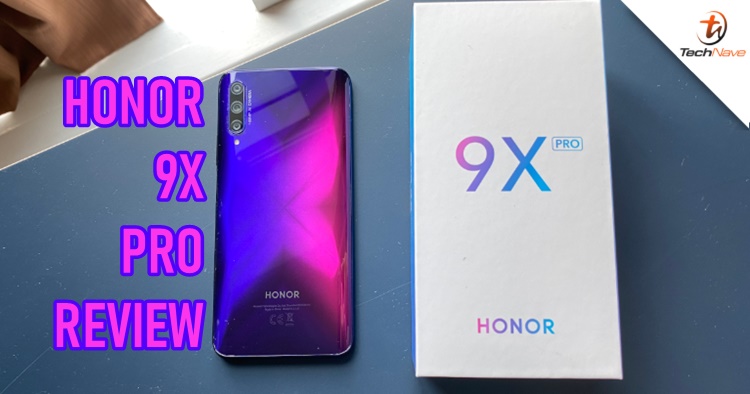 If the HONOR 9X is a mid-tier smartphone with a touch of style, its higher variant HONOR 9X Pro is a more gaming-centric, faster-performance version of the two. For its affordable price of RM999, it is quite a sophisticated offering for a mid-tier device.
Due to the Movement Control Order (MCO) that began back on 18 March 2020, HONOR Malaysia had to postpone its original 19 March 2020 launch date for the HONOR 9X Pro. We already had our hands on the phone before its Malaysian launching, so here's what we think of an HONOR device that runs with a Huawei Mobile Service (HMS) ecosystem.
Design - Let everyone know you have a phone with an 'X' in its name
Perhaps the most striking feature of the HONOR 9X Pro's outer design is its back panel. The Phantom Purple variant we received has a flashy colour gradient that forms an 'X' pattern that is sure to turn heads. The colour options are very similar to that of the HONOR 9X which are Magic Night Black and Phantom Purple.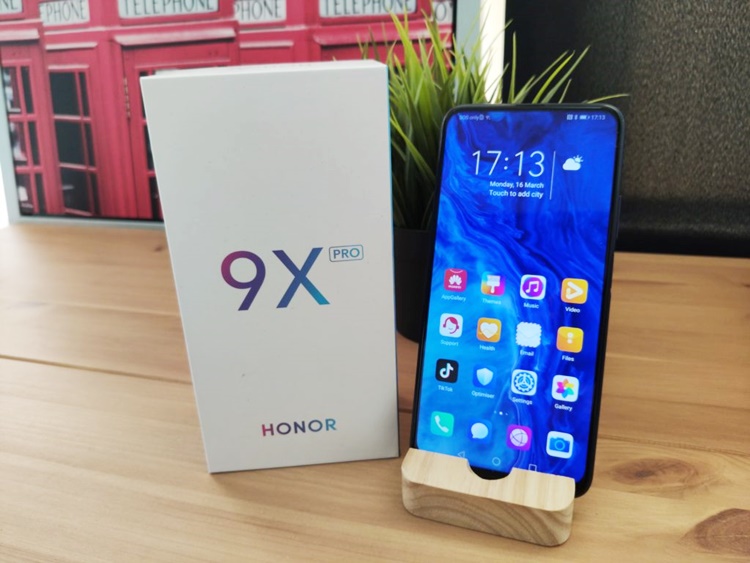 The HONOR 9X Pro in the flesh with no notch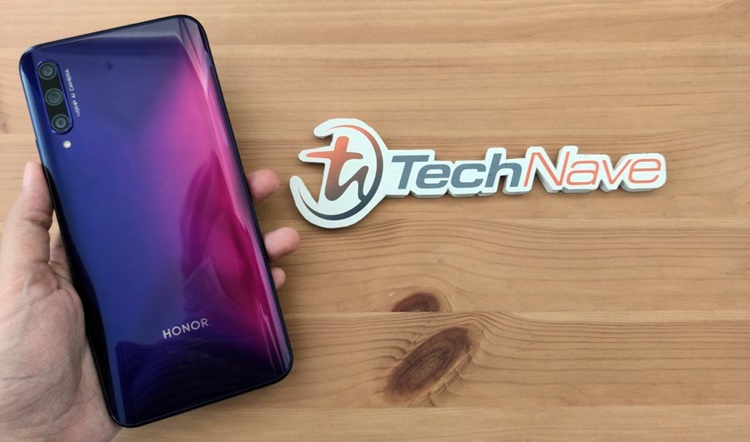 The Phantom Purple is really cool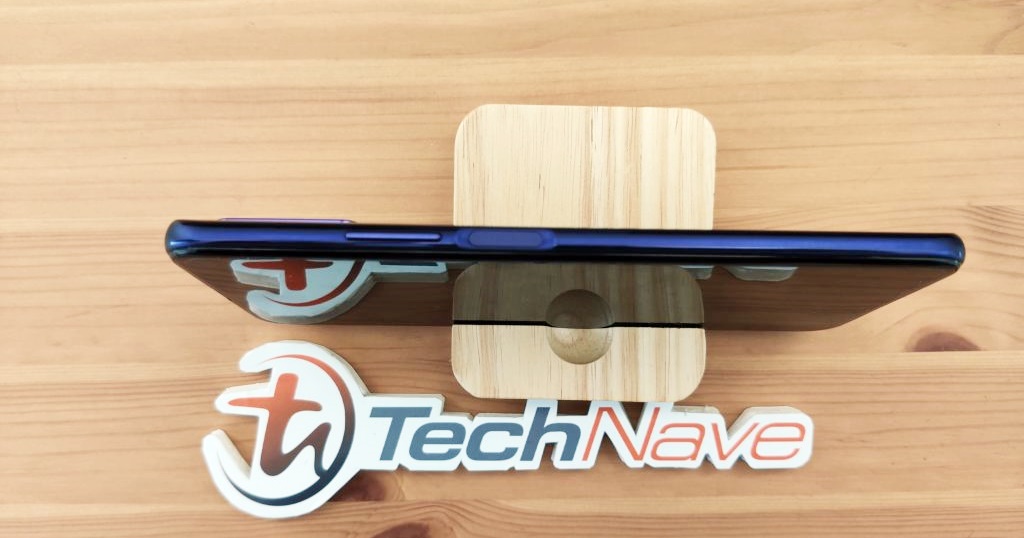 The volume buttons and power/side-mounted fingerprint button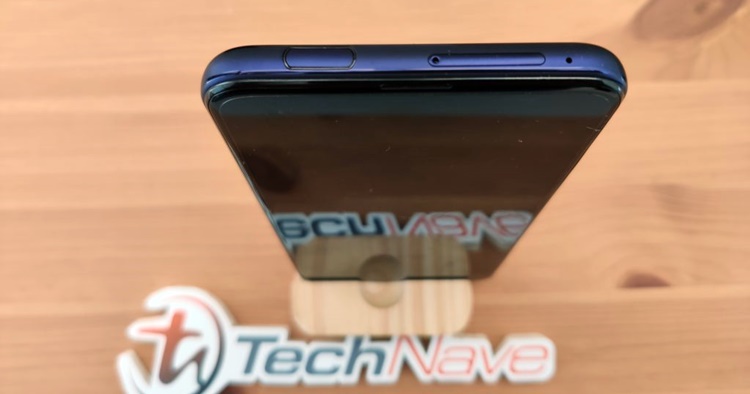 The SIM slot (and microSD) on the top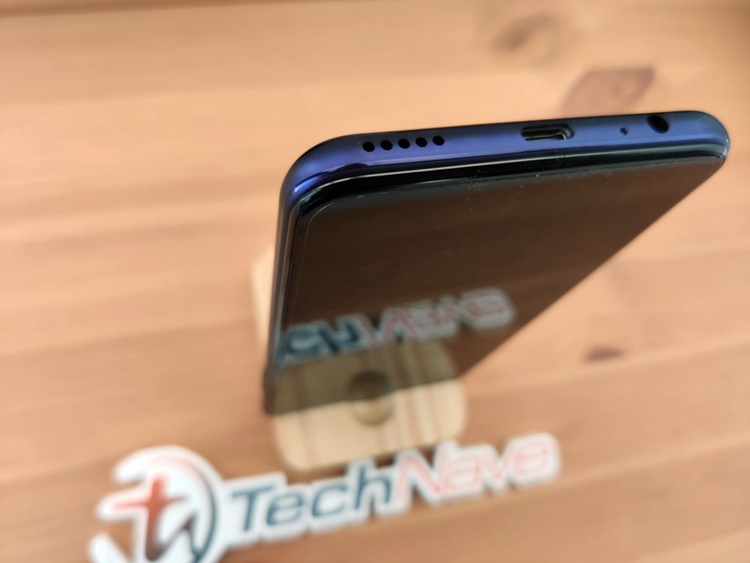 At the bottom, you will find the usual speaker grill, USB-C and 3.5mm headphone jack
Oh yeah, shine it baby
Due to its relatively large screen of 6.59 inches, this phone is more on the heavy side with a weight of 206 grams. The phone is using an IPS LCD with 2340 x 1080 resolution and a high screen-to-body ratio of 92%, so you can imagine how thin the bezels are. Just like its lower-end variant, the HONOR 9X Pro is sandwiched with glass at the front and back panels, lined with an aluminium frame at the side that results in the phone's overall premium appearance.
Tech Specs and Features - Upper midrange with HMS
Smartphone enthusiasts should be familiar with the high performance of the 7nm HiSilicon Kirin 810 chipset, even more so when combined with 6GB RAM and 256GB storage. These are the standout features of the HONOR 9X Pro that makes it different from its lower-tiered sibling.
Other hardware in its specifications is pretty much the same with other smartphones in its class. Fortunately, the 3.5mm audio jack is still here to entertain those who are loyal with their wired earpieces. Below are the HONOR 9X Pro's full tech specs:
HiSilicon Kirin 810 (7nm) chipset
GPU Turbo 3.0
6GB RAM + 256GB storage
6.59-inch IPS LCD display
Three main cameras: 48MP main camera + 8MP ultra-wide camera + 2MP depth sensor
16MP pop-up selfie camera
Fingerprint sensor at the side
3.5mm audio jack
EMUI 9.1 based on Android Pie 9- 4,000mAh battery with 10W charging
163.1 x 77.2 x 8.8mm, weight: 206g
Another difference that you should note is that the Pro does not come pre-installed with Google Mobile Services (GMS). Instead, it is equipped with Huawei's proprietary service, Huawei Mobile Services (HMS), that comes with Huawei AppGallery for your third-party application needs.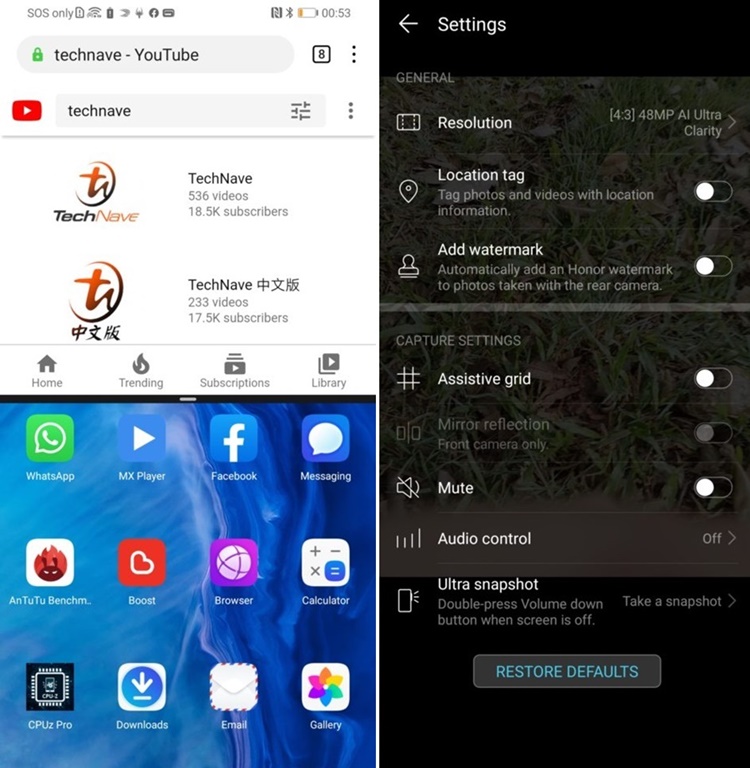 Split-screen is available on this one (left), while on the right is the usual camera settings
Additionally, the split-screen feature is very handy for multi-tasking purposes. Feel free to watch your movies while texting your friends at the same time.
Performance - Still a solid gaming experience even without GMS
Admittedly, the absence of GMS does feel awkward especially when we are so used to it as Android users. After we tried a few apps downloaded from the Huawei AppGallery, it remains to be seen whether the HMS ecosystem can rival the dominance of GMS.
Huawei AppGallery itself as a platform for third-party applications is fine, however, it still lacks many basic and mainstream apps that we have come to depend upon such as WhatsApp, Facebook and Instagram. Regardless, these applications can be installed into the HONOR 9X Pro with APK files but you have to know the risks of using such installation methods. If you're keen on watching YouTube videos or using any other Google services, you can do so via the Huawei Internet browser.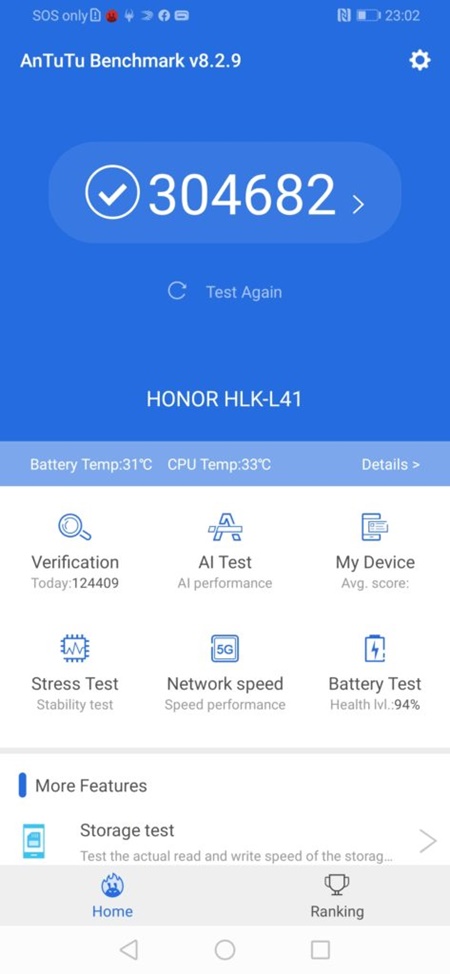 The score for AnTuTu
Now, let's get into its gaming performance. Before going further, our AnTuTu benchmark test for the HONOR 9X Pro showed very promising performance, as the screenshot above shows. With a score of 304682, it is pretty high for a mid-tier phone, beating out other similar contenders such as the Redmi Note 8 Pro and Xiaomi Mi 9T.
We played popular titles such as Asphalt 9, Lords Mobile and Mobile Royale on our HONOR 9X Pro. For a mid-tier phone, its gaming performance is pretty solid thanks to the workings of the HONOR GPU Turbo 3.0 and Kirin 810 chipset. Throughout our gaming sessions, it became warm but never too hot. The phone's PC-grade liquid-cooling system must have played an important role in managing the phone's thermal ventilation.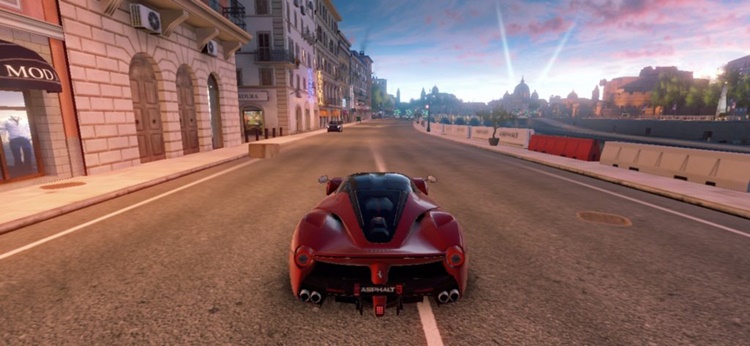 Good thing there's Asphalt 9 on the HONOR 9X Pro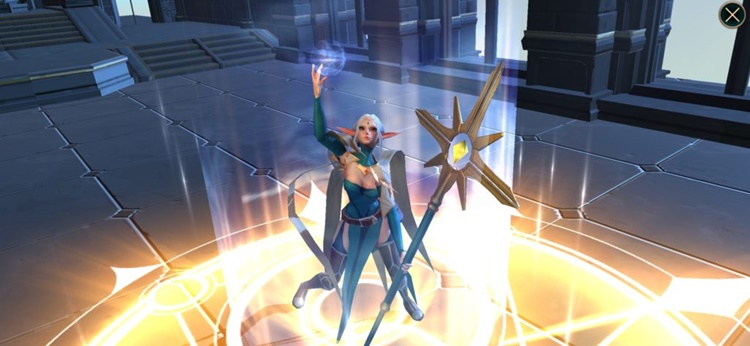 Graphics performance is mostly fine
At 4,000mAh, HONOR 9X Pro's battery is nothing much to brag about, alongside its regular 10W charging. Nevertheless, if it's just on casual usage and not much intense gaming sessions, the battery can last well up to two days.
As for its photography, the HONOR 9X Pro brings a three-camera setup to the table. For a mid-tier phone, its 48MP main camera, 8MP ultra-wide camera and a 2MP sensor work very well. For your information, you can switch the main camera mode between 48MP and 48MP AI Ultra Clarity (you can see the settings below). AI Ultra Clarity is better suited for taking photos of properly-lit subjects.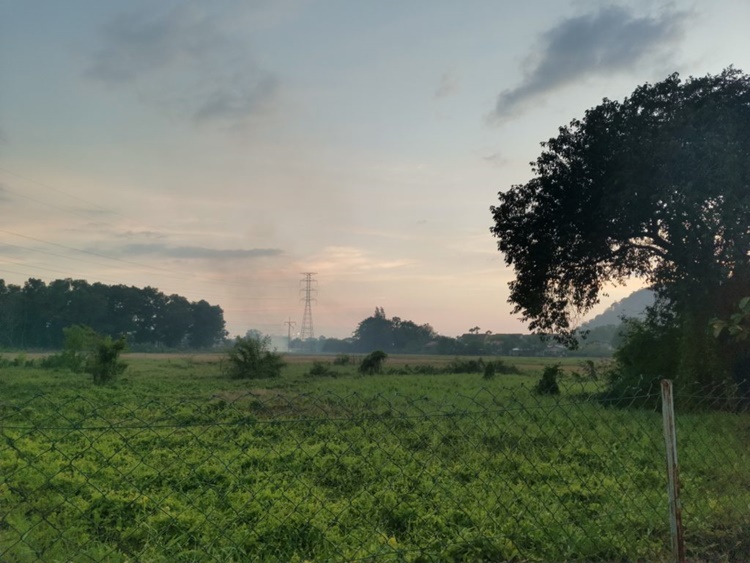 A normal shot with the 48MP sensor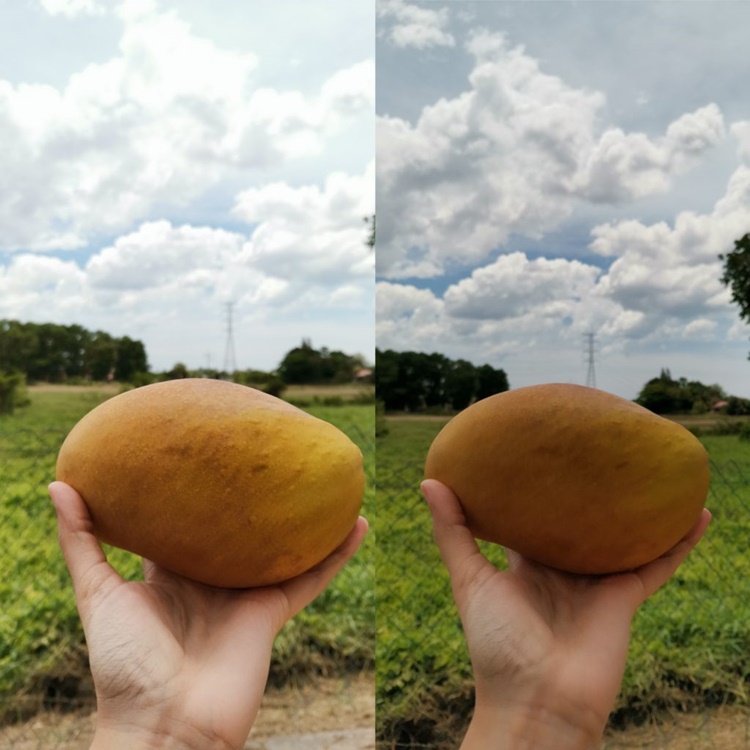 Delicious sweet fruit! On the left is a 48MP AI Ultra Clarity mode, while on the right is a regular 48MP mode (you can see more interesting colour solutions on the left)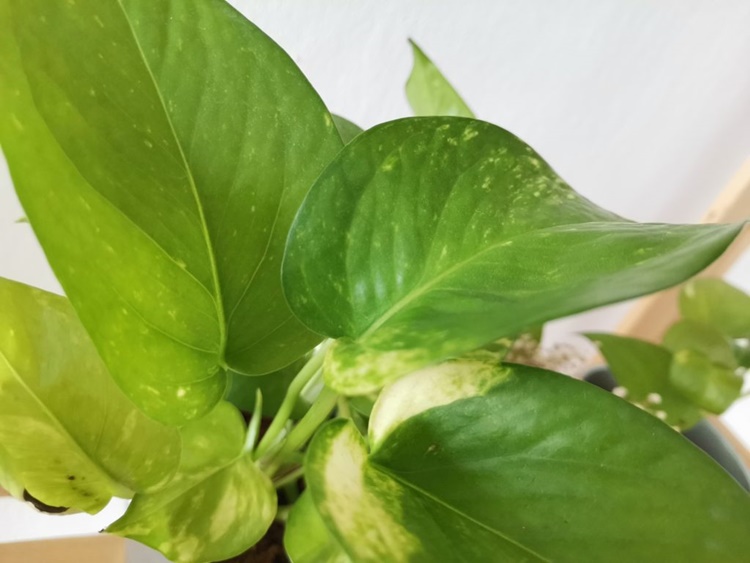 A close-up shot of a plant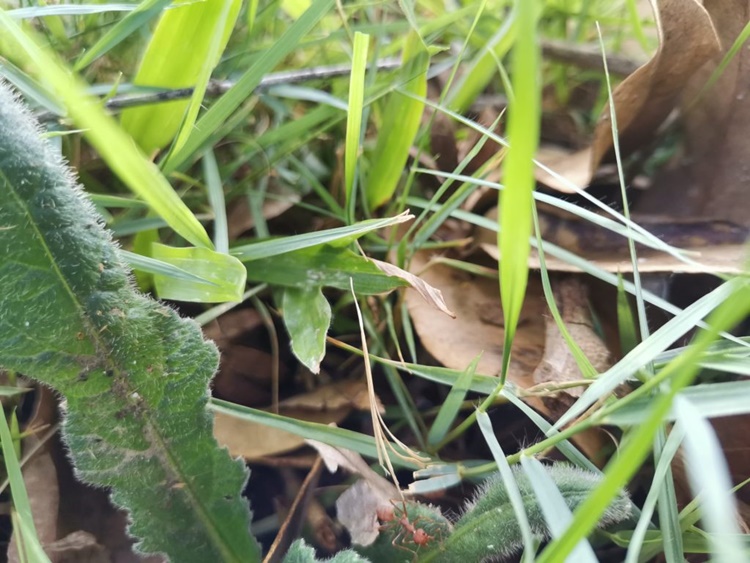 Another close-up shot (got bitten by the ants while taking this pic)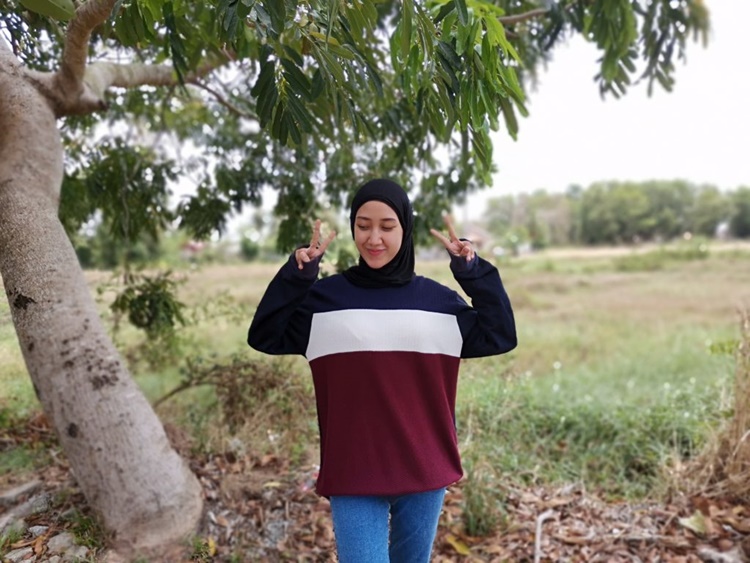 A 48MP shot with portrait mode. The bokeh background looks good except for the leaves above my head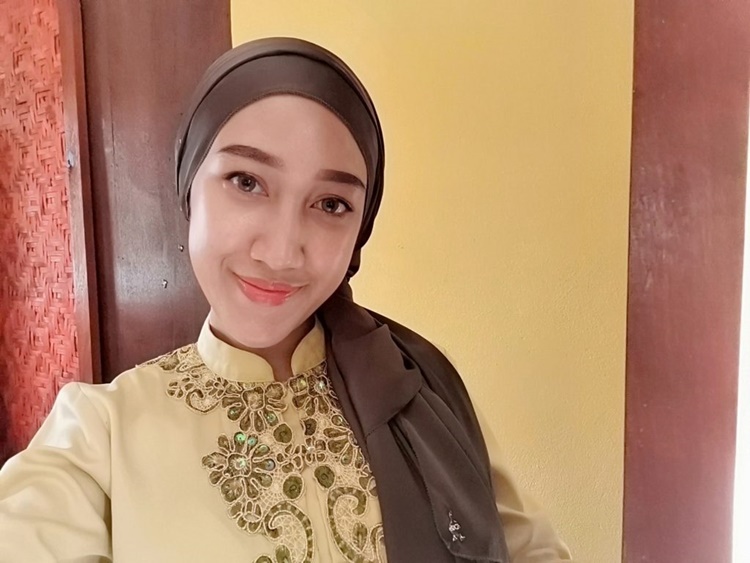 Selfie with the 16MP front camera!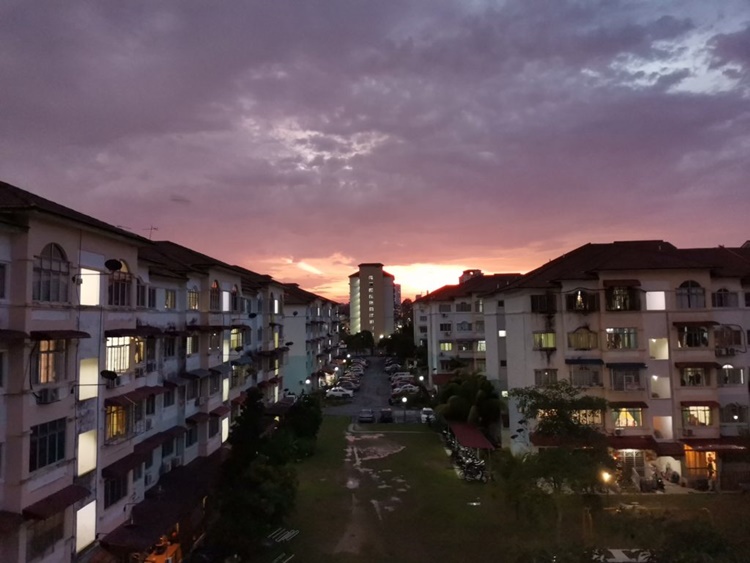 A normal 48MP photo at sundown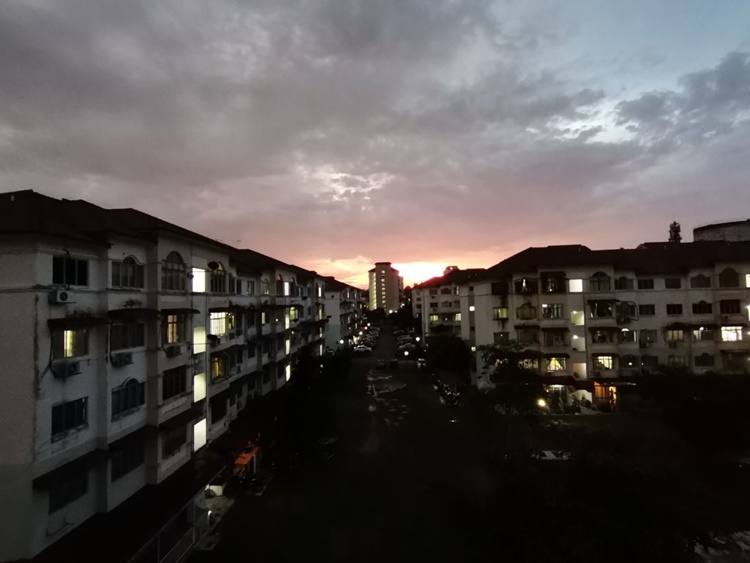 Ultrawide shot of the sunset, the colour contrast lost out a bit there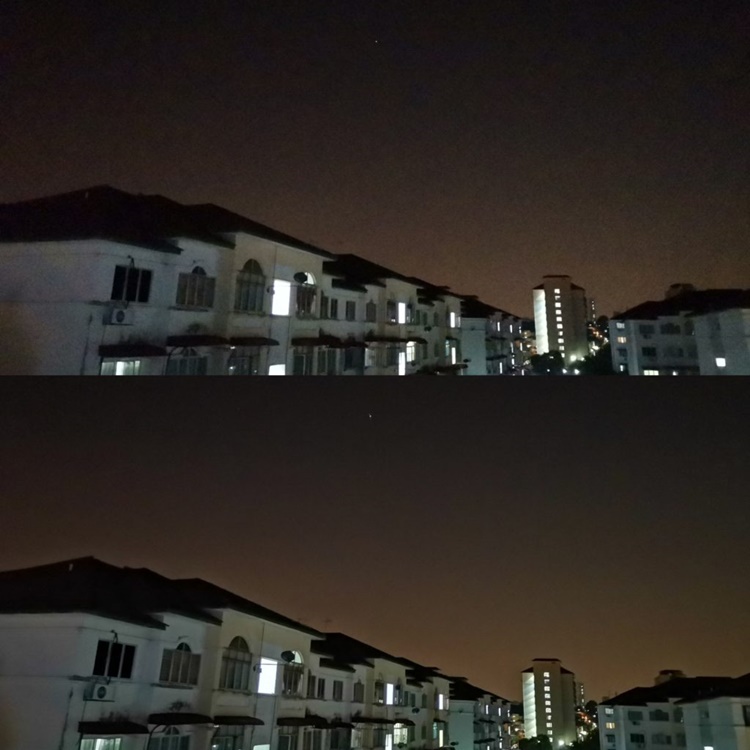 The before (top) and after (bottom) using Night Mode
The 'AIS Night Mode 2.0' works great too. Under low-light conditions, photos taken with the default camera mode can have a lot of noise. Its AI-assisted night mode does a good job in reducing the noise and producing bright colours even with dim lighting. For example, if you point your camera to the night sky, the AI camera will detect it and can produce a photo that is more pleasing.
As for you selfie aficionados out there, you'll be happy to know that its 16MP camera works great. In fact, you may look even prettier in your selfies than in real-life, thanks to the Beauty mode that is applied by default. It's up to you whether this artificial skin-toning effect is up to your alley, but in our opinion, it works just fine.
Conclusion - A solid mid-tier gaming machine, if you can handle the absence of GMS
It's surprisingly difficult to put a verdict on this phone. Truth be told, the HONOR 9X Pro could be this reviewer's personal choice if the Huawei AppGallery offered more high-quality games in its repertoire. However, since Huawei AppGallery is still relatively new, we are optimistic that more developers will make their games available on the platform soon.
For a mid-tier phone, this device delivers great gaming performance. For just RM999, you can have a phone that not only produces beautiful and smooth game graphics but comes with a large 6GB RAM and 256GB storage as well.
However, if you are looking for a similar alternative that comes with GMS, you can check out the OPPO A91 but it comes with a smaller 128GB storage only. If you still prefer an HONOR phone, why don't you check out the HONOR 9X? It's the closest thing to the HONOR 9X Pro that comes with GMS.
We hope our review will help you in your purchasing decisions. Feel free to leave your questions or feedback at our Facebook page and keep it locked in at TechNave.com, Malaysia's Technology Hub for your daily tech news and reviews.