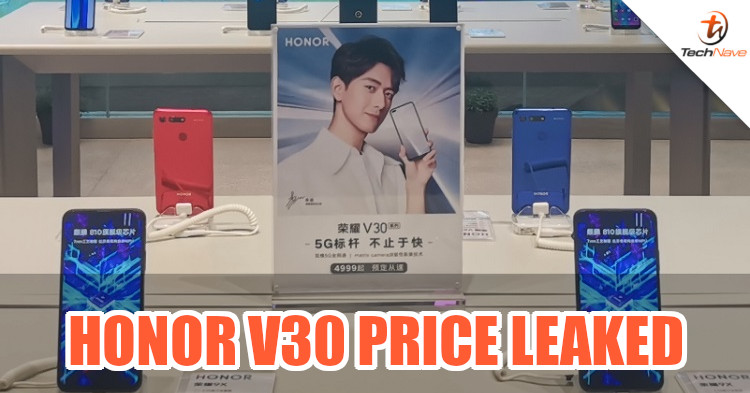 The next flagship smartphones from HONOR, the HONOR V30 and V30 Pro 5G, are expected to be powerful devices. Obviously, this comes at a cost - a hefty one 4999 yuan (~RM2967). For comparison, Huawei's equally premium smartphone with rear quad-camera, the Mate 30, has prices starting from RM2799 in Malaysia.
According to Gizmochina, it is confirmed that the two devices will feature the company's latest Kirin 990 5G chip, making them the brand's first 5G smartphones. You can also expect a fancy 60MP rear quad-camera, more advanced than even the Mate 30 Pro's 48MP version. In terms of features, the camera will come with great features like Movie Lens and what the brand calls its Matrix algorithm.
We don't know much about the Matrix feature yet, but the Movie Lens is set to offer powerful video shooting capabilities. Considering that the Mate 30 Pro has a similarly powerful 4K video capture feature, it's reasonable to expect the Matrix feature to be just as amazing. It will be interesting to see what it's all about when HONOR launches the phone tomorrow.
Are you excited about the HONOR V30 and V30 Pro 5G? Hit us up on Facebook to let us know of your thoughts and stay tuned for the news of the release.