HP ENVY x360 review - A good notebook for creative content creators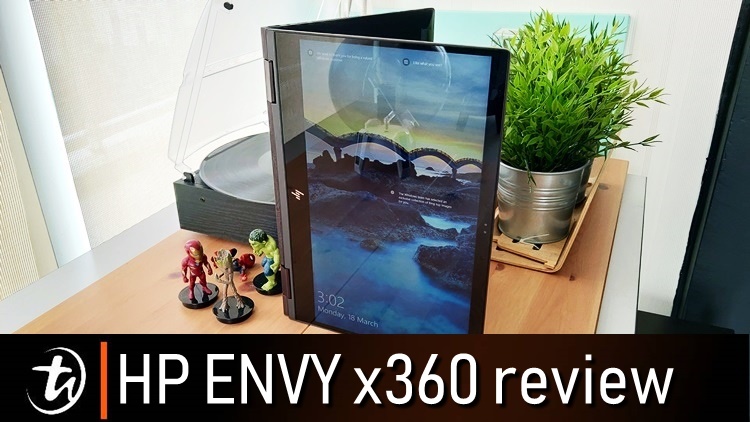 Welcome back to another laptop review and this time around, we are looking at another lightweight notebook that may just catch your attention. Introducing the HP ENVY x360, featuring up to AMD Radeon Vega 8 graphics cards, a flexible hinge and an actual touch screen display that's perfect for users who use the stylus a lot. The starting price is a fairly affordably RM3347. After using it for a month or so, I must say that I did enjoy using it but read on to know how the ENVY x360 notebook fared.
Design - Flexible and sleek
Starting with the exterior design, the Envy x360 is as sleek as it looks from the marketing images. When it's on your hands, you'd feel like a premium user and not only that, it's also compact enough that I just love bringing it around to events to do my work. To give you a good picture, you can barely feel anything after you put this into your backpack and it's a lifesaver to lessen the weight.. In fact, the notebook has been passed around between me and my colleague for events because of that very reason.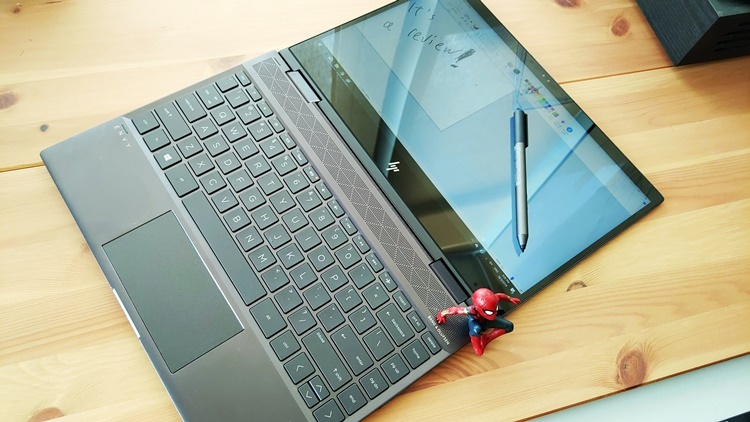 The overall look of the notebook and the HP Active Pen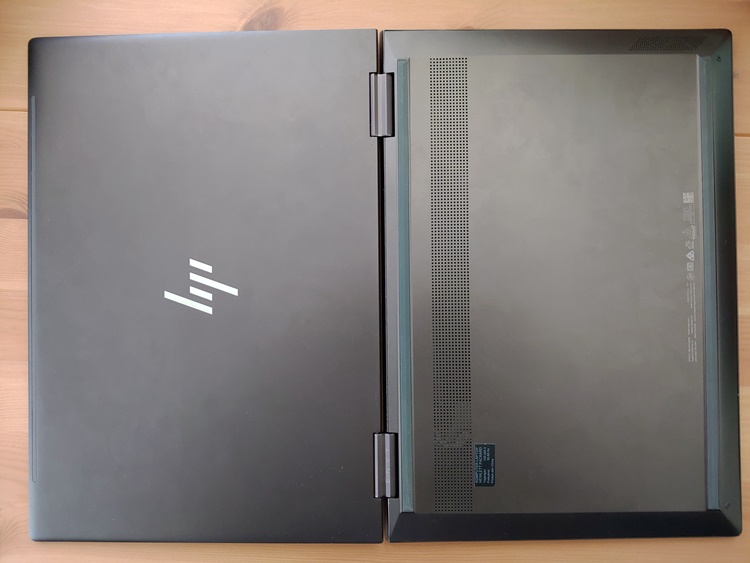 The backview and cover design, very simple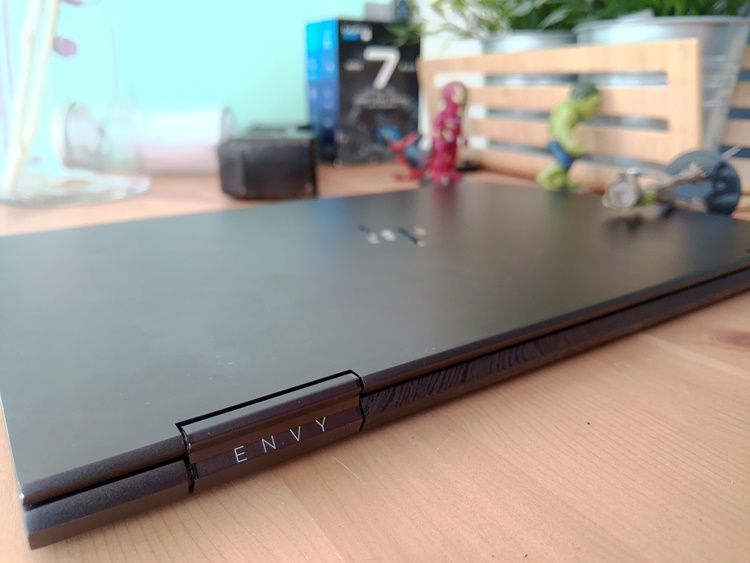 The ENVY trademark on the hinge there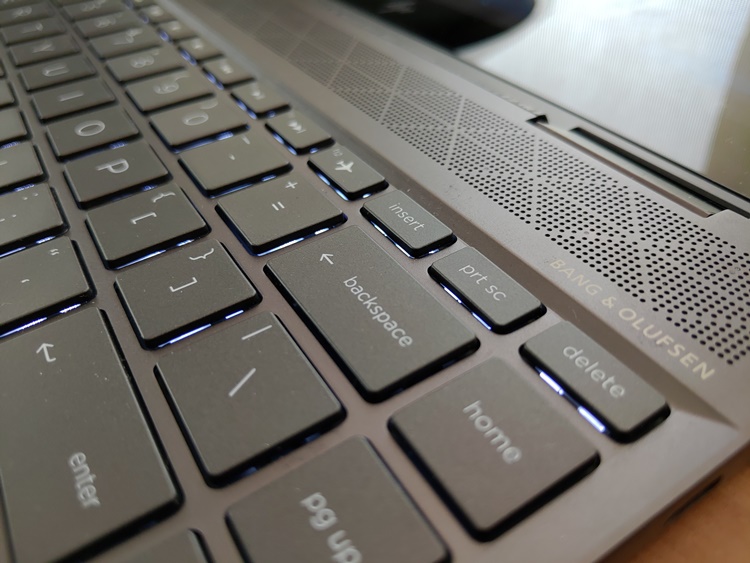 The keyboard layout has a backlight, while speakers grills are just directly above
Besides the compact factor (#like), the notebook has a pretty straightforward design for the ports. It has 2 USB Type-A ports, 1 USB Type-C, adapter plug, a microSD card reader, audio jack, power button and even a volume button that's rarely seen on the side. There's one thing missing, though, which is an HDMI port that I often use but oh well, I guess there's not enough space and perhaps it's not meant to be a desktop replacement unit.
Tech specs and features -
Here are the tech specs of the HP ENVY x360: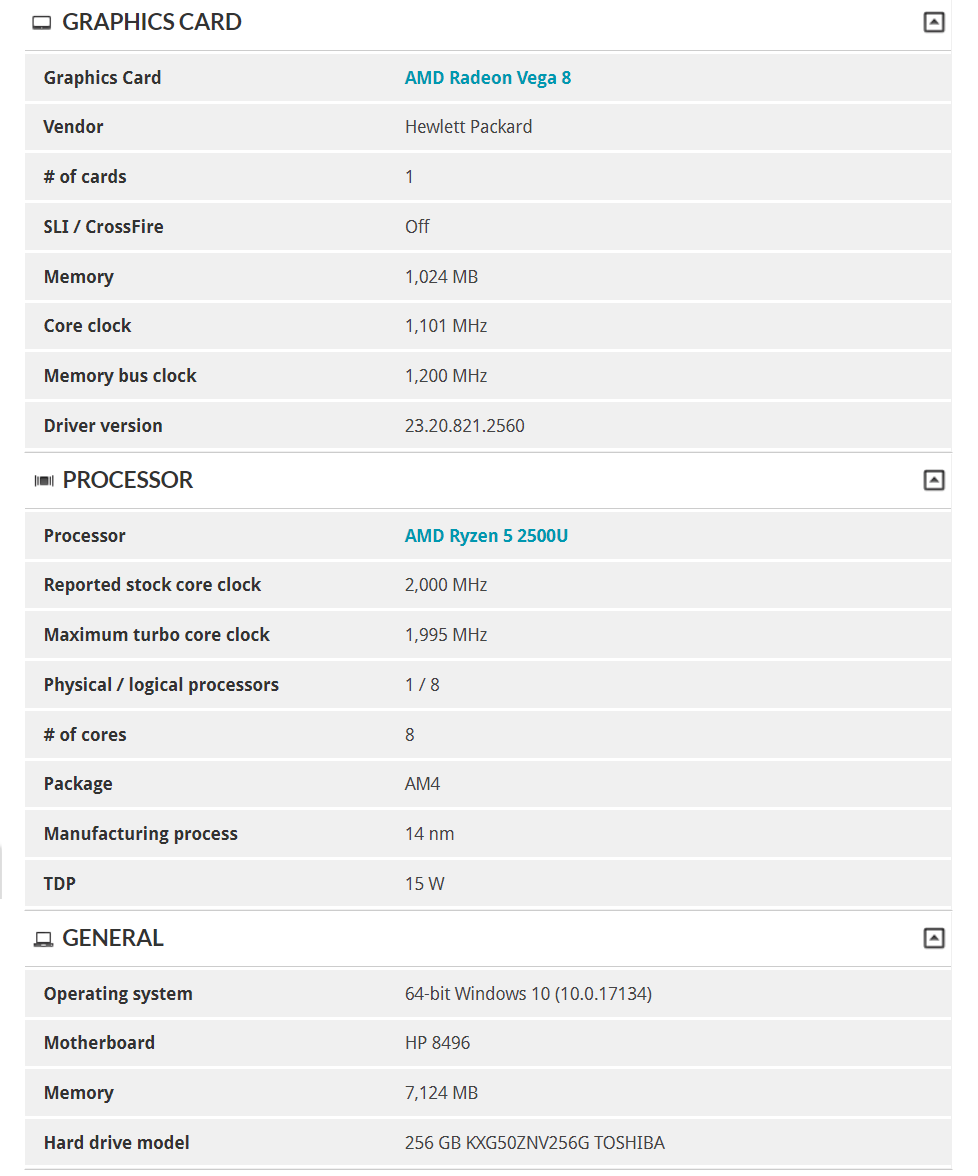 AMD Ryzen 3 2300U and Ryzen 5 2500U Quad-Core Processor
AMD Radeon Vega 3 and Vega 8 Graphics
8GB DDR4-2400 SDRAM (onboard)
256GB PCIe NVMe M.2 SSD
Measures 30.67 x 21.46 x 1.49 cm, weighs 1.3kg
13.3 diagonal FHD IPS BrightView WLED-backlit micro-edge multitouch-enabled edge-to-edge glass (1920 x 1080)
Features 1x USB 3.1 Gen 2 Type-C, 2x USB 3.1 Gen 1 Type-A, HP Fast Charge, Bang & Olufsen audio system (quad speakers), HP Sure View, HP Active Pen
Supports 802.11ac (2x2) Wi-Fi, Bluetooth 4.2, MU-MIMO, Miracast connectivity
Windows 10 Home Single Language 64
Battery - 4-cell, 53.2 Wh Li-ion, 65 W AC power adapter (last up to 11 hours on standby)
There are two ENVY x360 models, the lesser variant sports an AMD Ryzen 3 2300U processor and AMD Radeon Vega 3 graphics, while the other one is using an AMD Ryzen 5 2500U Quad-Core processor and AMD Radeon Vega 8 Graphics. That's literally the only difference between the two and it's really more than enough for anyone to get their work done, even in creating content via video editing or graphics work.
One of the most obvious features of this notebook is the flexibility to turn into four modes when working on it, thanks to the hinge. You have the typical laptop mode, as well as tent mode, tablet mode and stand mode for different situations. This feature has been around for quite a while now, so it doesn't take a rocket scientist to know how useful this is.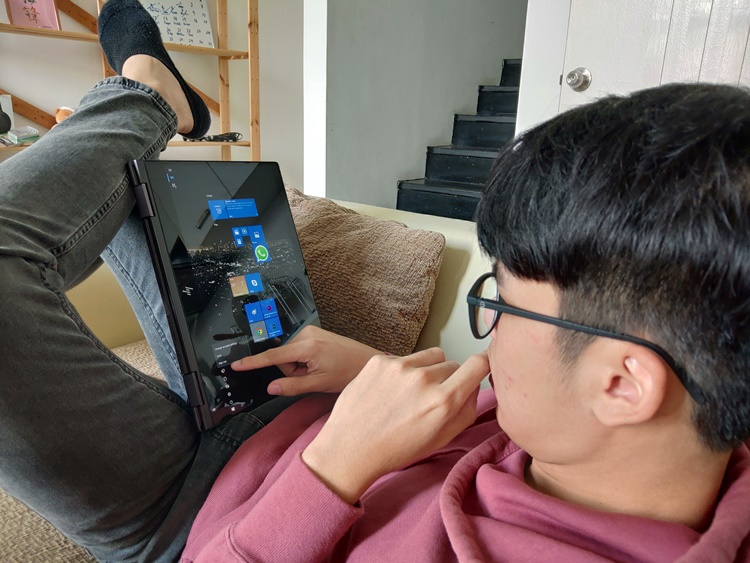 Tablet mode is perfect so slouching on the couch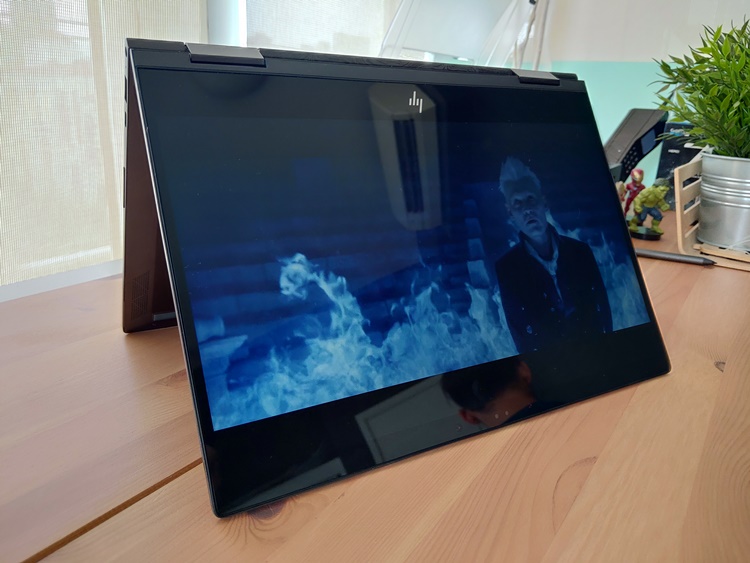 Tent mode for entertainment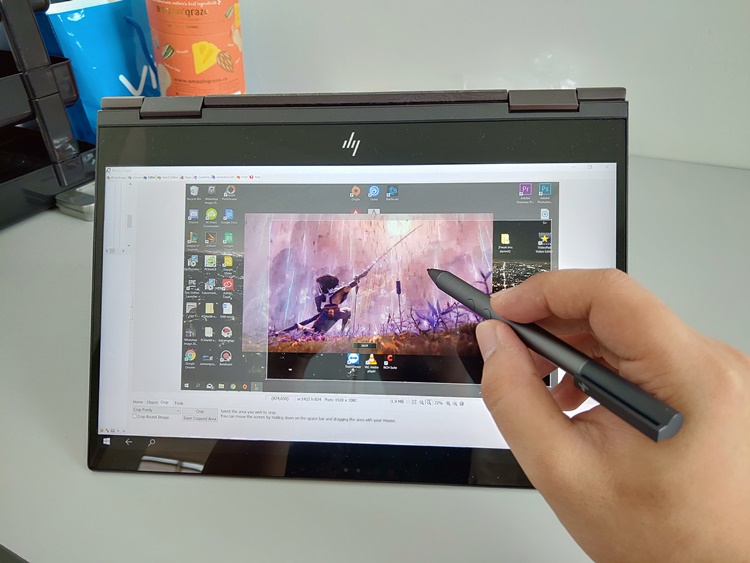 You can also do some artwork like this
On the other hand, the HP Active Pen is a nice addition and even more so for designers. Good thing that you don't need to purchase this as it's already provided within the box. However, at this point of publishing, we still have no idea what the buttons on the stylus can do. It's said that to customize the side buttons, you need to install a HP Pen Controller software but even after installing it from the Microsoft Store, it crashes. I didn't use the stylus as much as I should, but it's only because of the nature of my job. Anyway, HP better fix this with a software update soon.
Other honourable mentions feature-wise, are the HP Sure View for privacy purpose. It is a simple feature that allows the screen panel to appear dark except to you by just pressing F1. I also think that even without turning on the HP Sure View feature, it's a bit hard to see from the side because the screen panel itself is so reflective, even from the front. That said, it's best to watch videos in a dark or low-light environment.
Performance - Perfect for creative content creators
As mentioned earlier, the ENVY x360 is pretty good for working particularly in creating content in video or images. But does it apply to games as well? It's packing up to AMD Radeon Vega 8 Graphics and has 8GB of RAM after all. Well, that's both yes and no. Yes, you can play some light games and no, you cannot play graphic-demanding games. In fact, I won't recommend you playing any games at all because when you do, the fan gets really loud and the notebook will be quite heaty.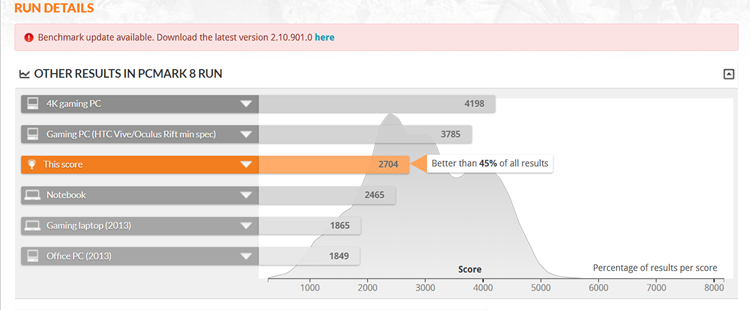 The PCMark scored 2704 points with AMD Ryzen 5 2500U Quad-Core Processor and AMD Radeon Vega 8 Graphics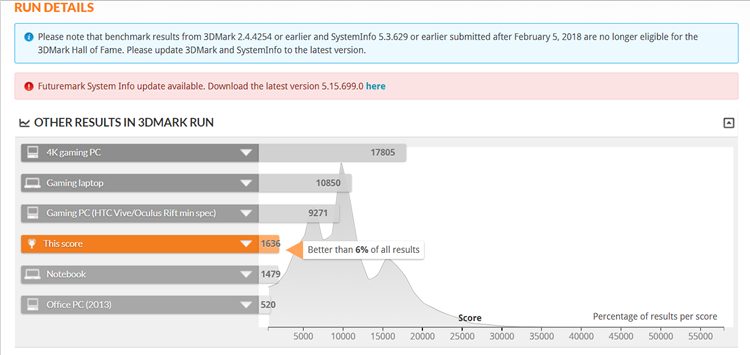 3DMark scored 1636 points with AMD Ryzen 5 2500U Quad-Core Processor and AMD Radeon Vega 8 Graphics
Speaking of the noisy fan, it comes out whenever you're doing any kind of heavy work and that can be quite annoying, even if you're playing light games. According to the review section at HP's website, there's supposed to be a software update that deals with the noisy fan but I didn't get any at this time of posting. I guess you can contact their technical support to find the update.
Aside from not being a fan of the noisy fan, the video playback experience is excellent. Together with the Bang & Olufsen audio system on its quad-speaker and the notebook flexibility, watching your movies or TV drama series anywhere from the couch has never been so easy. Laying down on my tummy, check. Watching while standing, check. You get the picture. .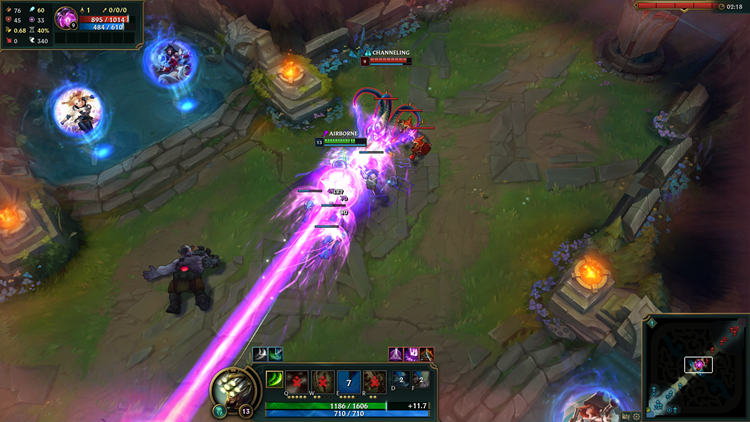 Tried playing League of Legends, it's playable but the notebook gets hot and the fan is loud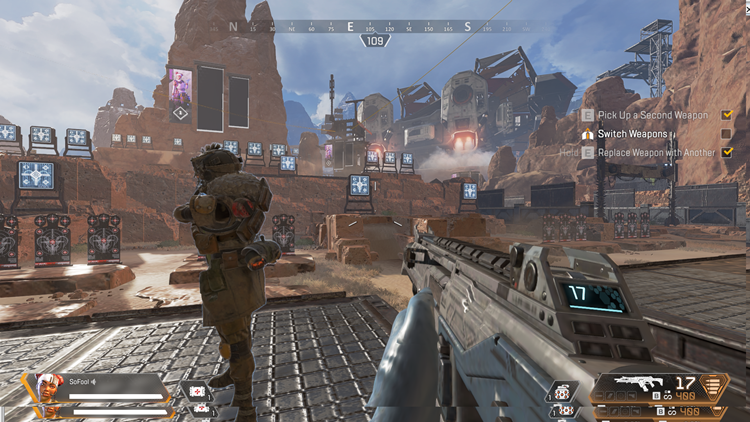 This is Apex Legends, the screenshot looks nice but it's barely playable even on the lowest settings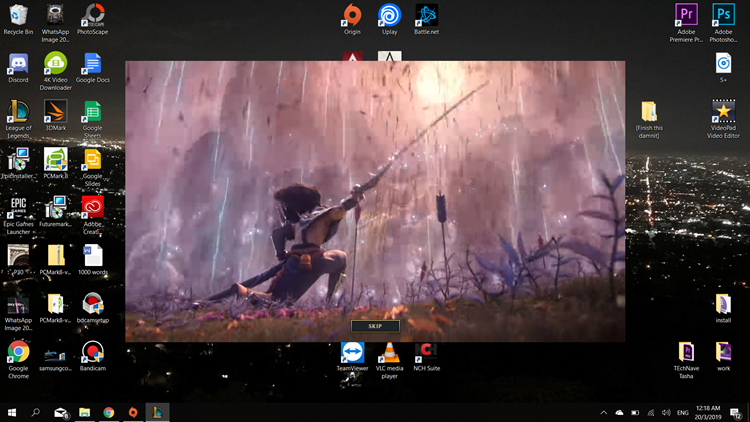 Watching movies is nice, though
On the battery life, it's durable enough to last more than a day or two depending on how you use it. I didn't find myself constantly charging most of the time and with the HP Fast Charge, I'd say it's quite commendable for a laptop. It takes at least one and a half hours to fully recharge.
Conclusion – Quite a worthy notebook
HP ENVY x360 is a pretty good notebook and it's not just me, but some of the TechNave writers also like it for good reason. Exquisite and sleek design, flexible modes, good for media content work, great battery life and good for entertainment in terms of video playbacks. Despite the lack of a HDMI port, not being very gaming friendly and being unable to utilize the HP Active Pen buttons, the overall experience is still well worth considering from a starting price of RM3347.
Since it's marketed for content creators in mind, the only recent notebook that's also similar to the ENVY x360 is the Lenovo Yoga C930 which starts from RM5439. There's a reason for that hefty price tag, though, as it can go up to 8th Generation Intel Core i7 processors with Intel HD Graphics 620, up to 16GB of RAM and 1TB PCIe SSD, a slightly bigger display of 13.9-inch and it's pretty lightweight too at 1.38kg. So if you want more horsepower, then you might consider the latter.
That's all about the HP ENVY x360. If you're interested in getting one, HP Malaysia is currently giving away a free HP 15.6 Backpack (worth RM35) and there's an on-going promotion with RM150 off too on its website. Stay tuned for more tech gadget reviews at TechNave.com.