HP Elite x3 lands in Malaysia as next-gen mobility business platform for RM3599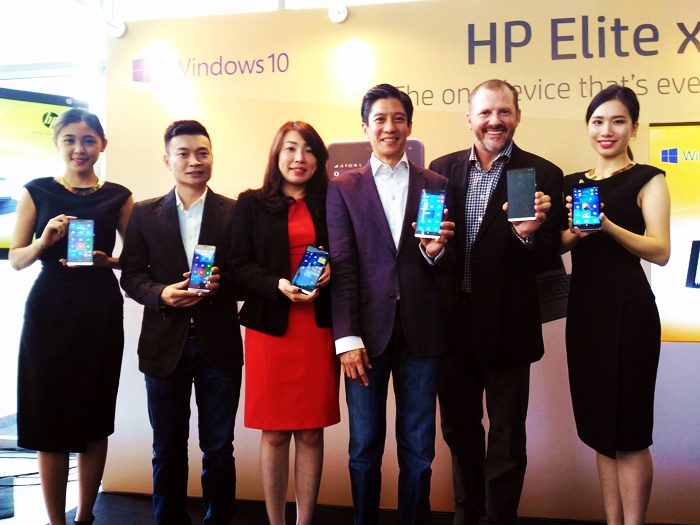 Bruce Howe (second right), General Manager, Consumer Channel Group, Microsoft Malaysia; Daren Ng (centre right), Head of Mobility, HP Asia Pacific and Japan; Kym Lim (centre left), HP Malaysia Managing Director and a HP Executive with models beside showcasing the HP Elite x3
Today, HP Malaysia is proud to bring in and present the HP Elite x3 into the Malaysia market at a starting price of RM3599, it's currently available all across the nation from this month onwards. The Elite x3 is one of a kind and a breakthrough solution that is revolutionising mobile computing experience, as it was designed to be as versatile as it can be providing mobility of where and how we work. Below is the official specifications: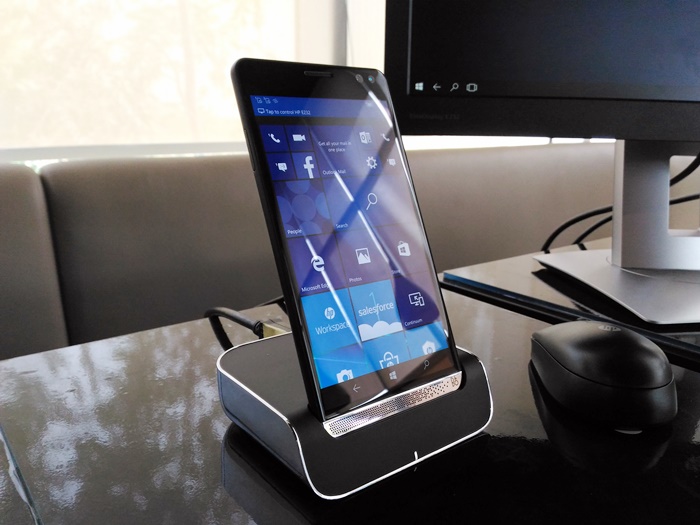 The Elite x3 on the Desk Dock
Qualcomm Snapdragon 820 processor + clocking in at 2.15Ghz, quad-core
4GB RAM
64GB storage (expandable storage via microSD up to 2TB)
5.96-inch display (AMOLED, 1440 x 2560 pixel resolution, Corning Gorilla 4 and anti-reflective coating)
Measures 161.8 x 83.5 x 7.8mm, weighs 194g
16MP rear camera + 8MP front camera (iris scanner)
Features iris scanner, fingerprint scanner, dual stereo speakers, USB Type-C port, wireless charging, dual SIM slot, built-in encryption, MIL-STD 810G shock, water and dust resistance
Supports LTE, WiFi, Bluetooth 4.0 and NFC connectivity
Windows 10 Phone OS
4150 mAh battery
With a business model built in mind, it's able to deliver working productivity through the usage in a phablet format, laptop and even desktop. By utilising Continuum in Windows 10, the Elite x3 offer a multi-screen transition between a phone and a desktop PC scenario effortlessly. Users can also dock the phone with its ecosystem of accessories to render desktop and laptop productivity experiences while also retaining productivity on-the-go in a world-class premium and commercial-grade phablet.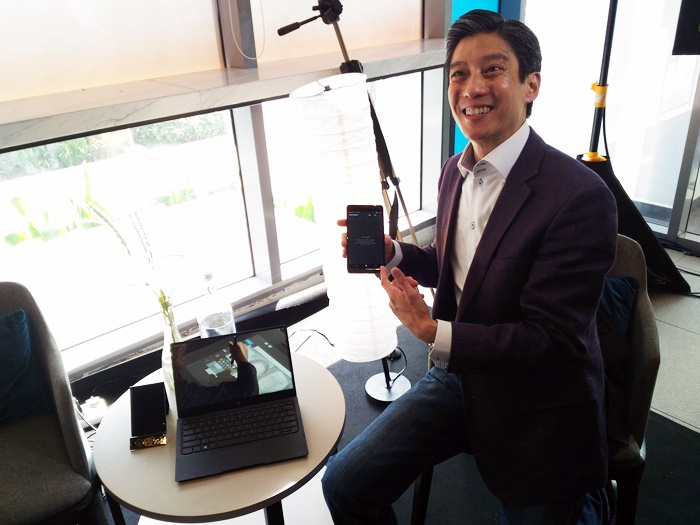 Daren Ng demonstrating the Elite x3 on the Lap Dock
"As business mobility is becoming more and more critical, the versatility and reliability of this device will be an industry benchmark," said Daren Ng. "HP believes that as the business evolves, devices need to adapt to changes that enable mobilised workflows and the HP Elite x3 is designed to meet this exact demand. We are confident that the HP Elite x3 will be the right choice of mobile business device for the new age workforce." he added.
To add on to that, the phone also utilises biometrics to unlock the device with the technology of both iris and fingerprint scanner; as well as a Desk/Lap Dock to create a full featured desktop/laptop experience for the Elite x3 connected via USB Type-C.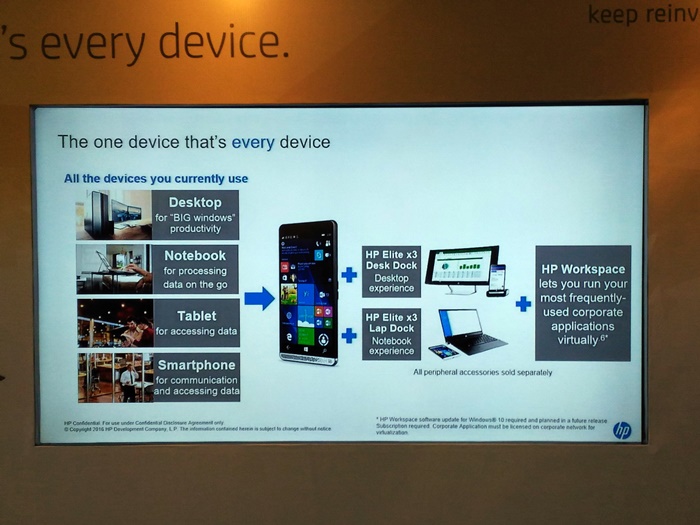 The flexibility of the Elite x3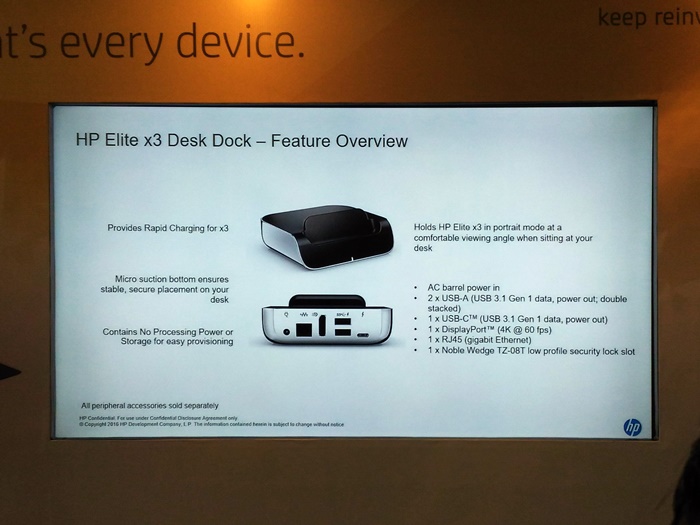 The Desk Dock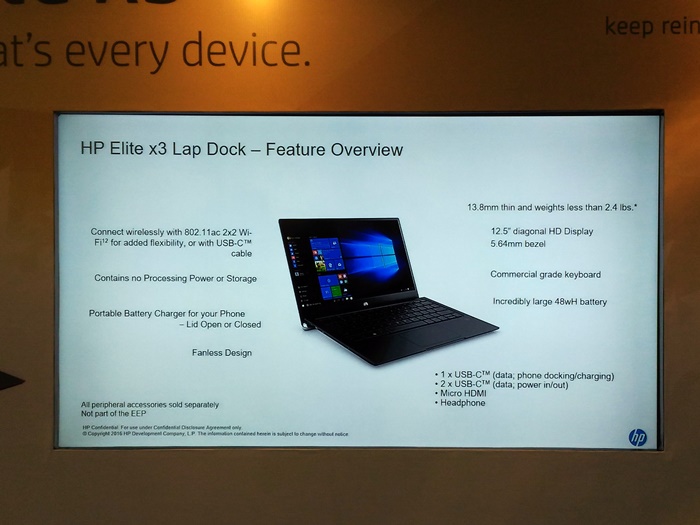 The Lap Dock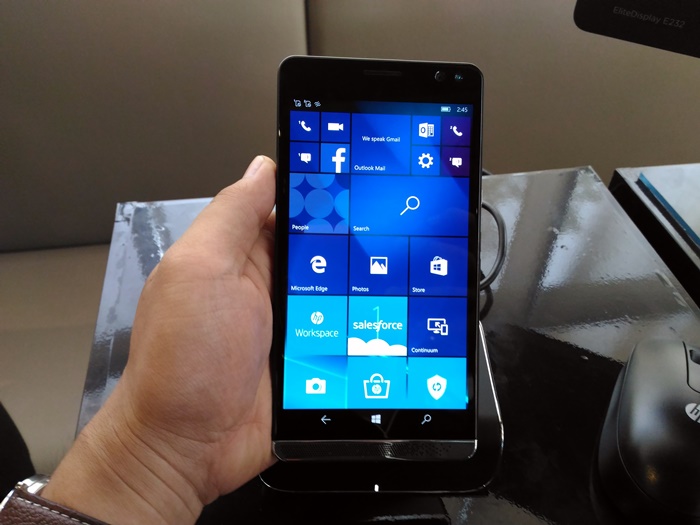 The huge and durable Elite x3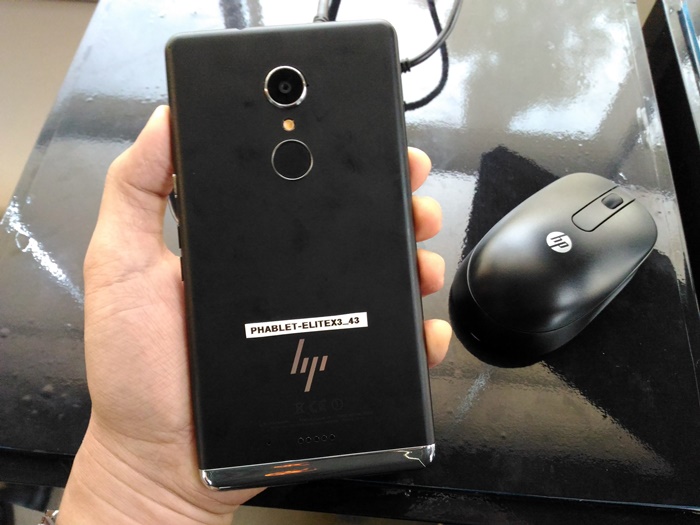 The back side showing the 16MP camera and fingerprint sensor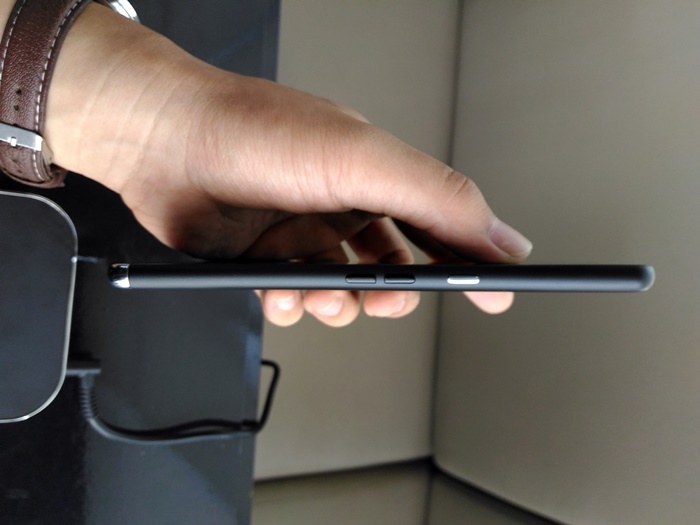 The right side with the power/volume button, left side is wher the dual SIM slot is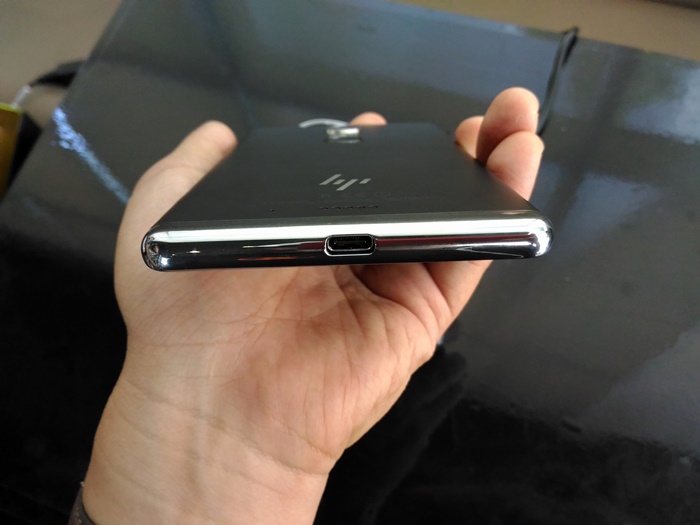 USB Type-C port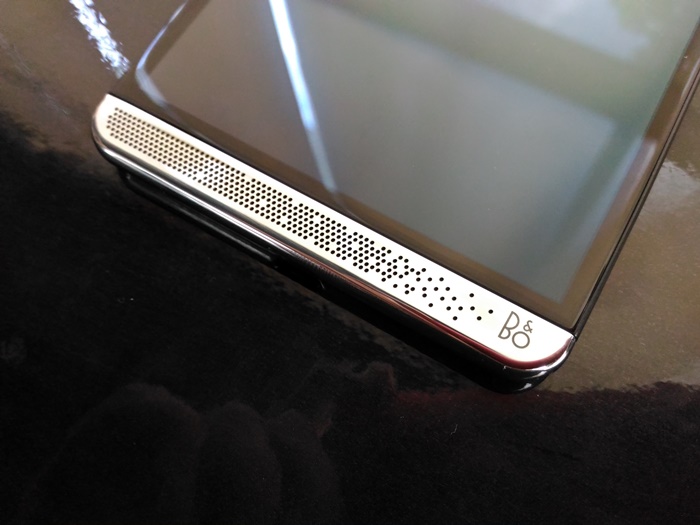 Bangs and Olufsen speaker
For more information about the device, kindly visit www.hp.com.my/elitex3 to check it out, or call 1800-88-4889 for further enquiries.