HP's "reinvention" of new printer products for speed and efficiency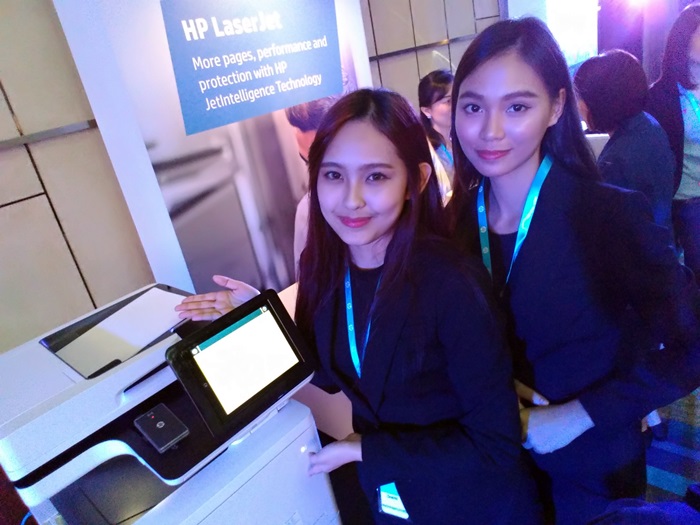 Models showcasing the new HP LaserJet Printer
Besides the three new laptop lineup showcased by HP PPS Sdn. Bhd. today, they have also announced their new printing products which are the HP OfficeJetPro 8730 All-in-One Printer, PageWidePro 577dw Multifunction Printer and PageWide Enterprise Color Multifunction Printer 586. As mentioned during the event, HP is constantly pushing the envelope to build innovative products for "One Life", so the customers can get an enhanced computing experience whether for work or play. Below is the printers' information:
HP OfficeJetPro 8730 All-in-One Printer
The new OfficeJetPro 8730 All-in-One continues to rank top among high-volume inkjets. It can breeze through multipage documents with one-pass two-sided scanning and a 50-page automatic document feeder easily. In addition to high technical performing elements, the printer also maximizes your print environment with space-saving HP Print Forward Design, an excellent solution for small and workshop-like business environments. From July onwards, it will be available with a starting price of RM1379.
HP PageWidePro 577dw Multifunction Printer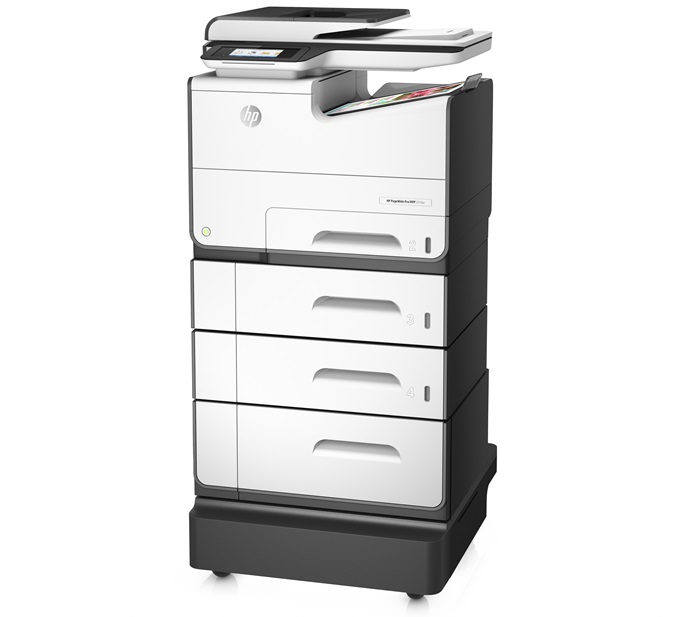 Next, the new PageWidePro 57dw delivers the lowest total cost of ownership and fastest speeds in its class. Fast printing speed, superb output quality and minimum operation cost are the three key elements that define this new printer. It will start at the price of RM3199 from July.
HP PageWide Enterprise Color Multifunction Printer 586
Finally, as HP continues to be the leader in commercial printing, the PageWide Enterprise Color MFP 586 features strong protection for data and documents with solidly embedded printer security. Also excelling in fast speed and low-cost ownership, it will come in three different models, the M586dn (RM7049), M586f (RM7629) and M586z (RM8159) in July.
For more information on the products above, visit either one of the links to get started.
Also, if you want to check out their new laptops, visit here to check it out.