HTC Incredible S Review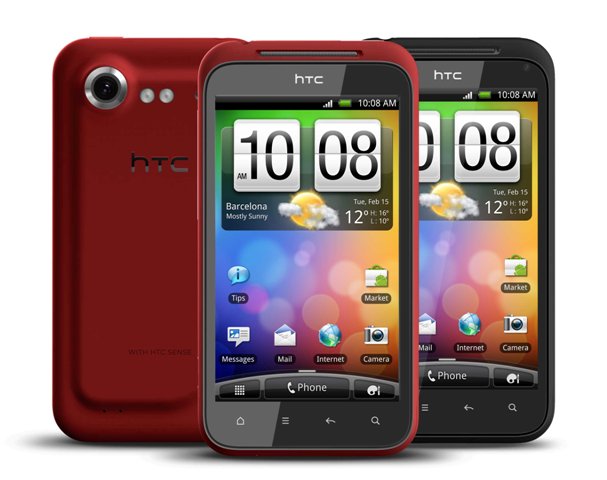 The HTC Incredible S is a worthy heir of HTC Desire. The device boasts a refined design with a slightly convex case.
HTC Incredible S - Start-up time:
The HTC Incredible S takes about 25 seconds to start. Overall, the device benefits from the "fast boot" technology. The smartphone can restart in five short seconds, provided you do not previously remove the battery.
Navigation can be done with greater fluidity and latency is almost non-existent. When loading an application, even when a Web connection is required, it is done almost instantaneously.The Incredible S works well with EDGE or 3G; unfortunately it doesn't have 4G (LTE) support.
HTC Incredible S - An optimized virtual keyboard:
The predictive system with word suggestion has been improved. The suggestions are often very good and the software will take into account your mistake in the future to transform automatically an often-misspelled word.
A tutorial is offered to the user when the smartphone is first used. During the use, the virtual keyboard is very nice, especially in landscape mode. Capitals are accessible by holding down the desired button. Overall, the copy/paste function is very intuitive.
HTC Incredible S - E-mail:
The messages will be received automatically through push mode with attachments. Word, Excel, PowerPoint, and PDF formats are also supported natively by the HTC Incredible S. For other major e-mail accounts (Yahoo, Hotmail and others), the smartphone incorporates compatibility with Exchange. Users of social networks can use the FriendStream app to aggregate all updates from Facebook or Twitter.
HTC Incredible S - Flash support:
The HTC Incredible S offers Chrome browser with support for Flash format. Zooming is done by spreading your fingers on the screen. Furthermore, by double-clicking the screen, the text is resized automatically to allow more comfortable reading.
HTC Incredible S - Applications:
There are three new apps that come with the HTC Incredible S. The first application is GPS navigation software called Route 66. The second is an app designed to secure data on your smartphone. It allows you to remotely lock the phone or delete data from your computer. If you lose your phone, the app helps you to locate it. There is also a new app called eReader. It is an e-book.
HTC Incredible S - Battery life:
Even with a fairly intensive use and with Wi-Fi enabled, it can last for about two days. Voice and video calls are the most energy-intensive. In continuous call, the device lasts between 6 and 8 hours depending on the network reception and whether the Bluetooth is enabled.
Verdict:
The Incredible HTC S is positioned in direct competition with Samsung Galaxy S and perhaps, it is one of the best Google phones on the market. The Android 2.2 OS is responsive along with useful business applications. E-mail usages and web surfing are particularly intuitive, while the battery life is a little above average.
HTC Incredible S S710e Specs & Price >