HTC Vive Consumer Edition and Vive Pro Starter Kit is officially available in Malaysia with prices starting from RM2999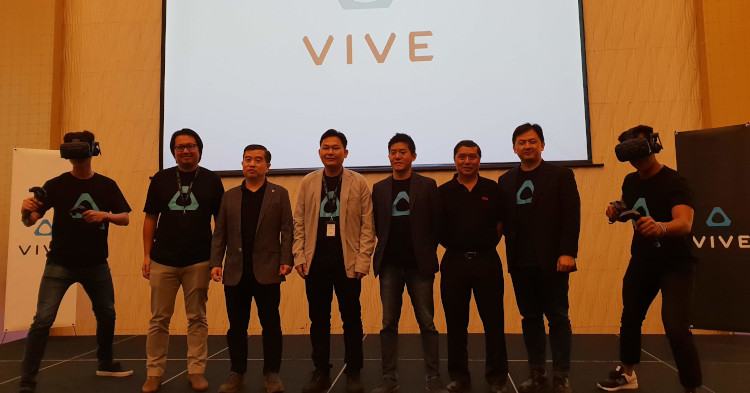 HTC has announced that the HTC Vive Consumer Edition and Vive Pro Starter Kit is officially available for purchase for the price of RM2999 and RM6099 respectively. The virtual reality headsets will be officially distributed by ECS ASTAR Sdn Bhd across various partners and e-commerce websites in Malaysia.
The Vive Pro, which won around 20 awards during CES 2018 has introduced various improvements over the original Vive headset such as a much more pixel dense display of 615 PPI with the combined screen resolution of 2800 x 1600 pixels. The headset also comes included with a high resolution headset and a dual microphone which is also removable if you plan to use your own personal headsets.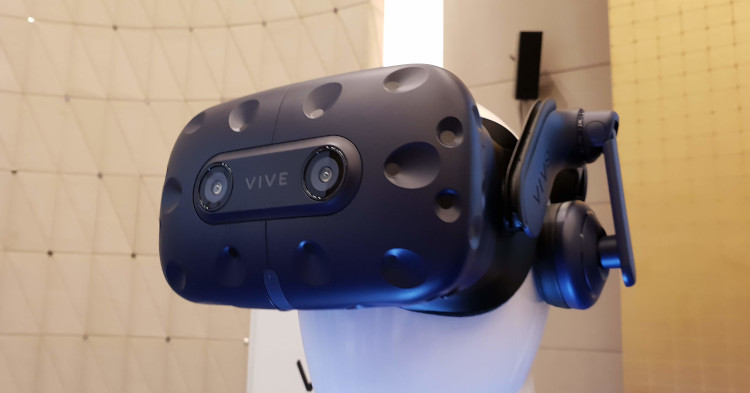 HTC Vive Pro HMD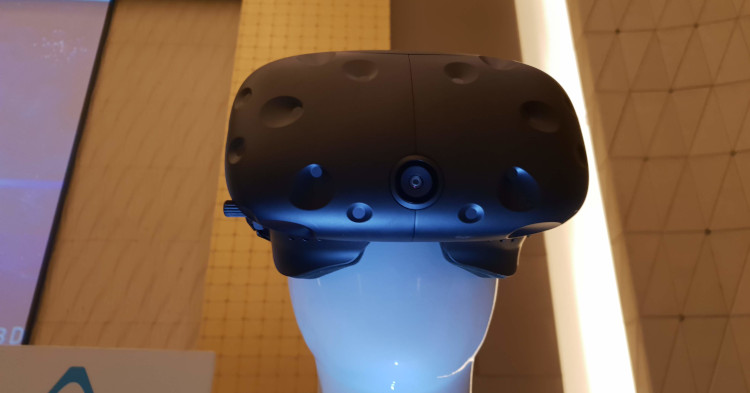 HTC Vive VR headset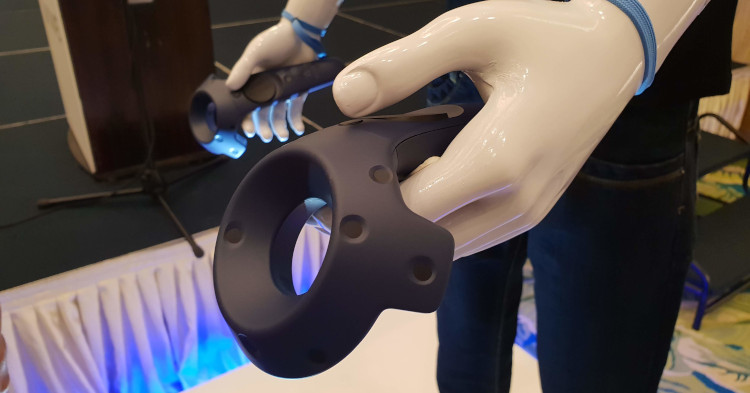 HTC Vive handheld controller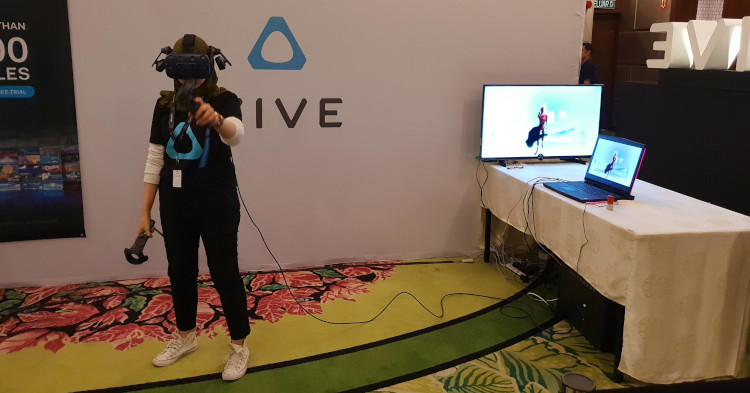 SuperHot VR Demo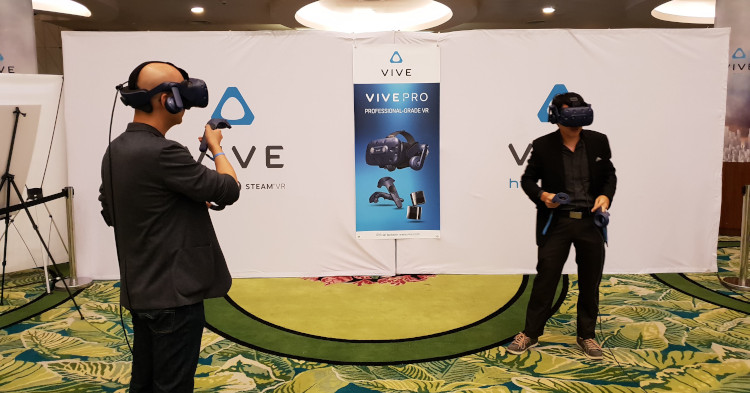 Property Interior VR Demo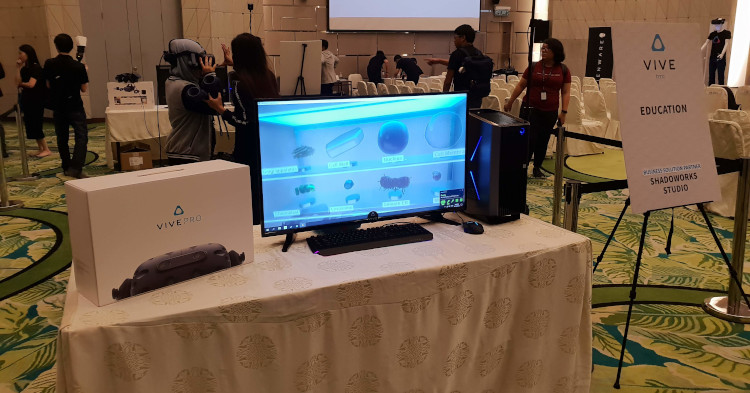 Biology Education VR Demo
In terms of tech specs, the original HTC Vive has a Dual AMOLED 3.6-inch 90hz display with a screen resolution of 1080 x 1200 pixels per panel, integrated microphone as well as various sensors such as the SteamVR Tracking, G-sensor, Gyroscope and proximity sensor. The Vive requires at minimum an Nvidia GTX 970 graphics card connected to the headset via HDMI cable. The Vive Pro on the other hand has a an improved Dual AMOLED 3.5-inch display with a screen resolution of 1440 x 1600 per panel, integrated microphone and headset, improved ergonomics compared to the previous generation, a set of sensors similar to the previous generation plus an IPD sensor, and lastly, a USB Type-C port.
HTC has also announced the VIVEPORT subscription service which allows the customer to enjoy up to 5 titles per month with more than 1400 titles to choose, exclusive deals and discounts for all HTC Vive or even Oculus Rift users for only RM37.99 a month. The first 200 customer who purchased the HTC Vive Consumer edition will be eligible for a free 3-month VIVEPORT subscription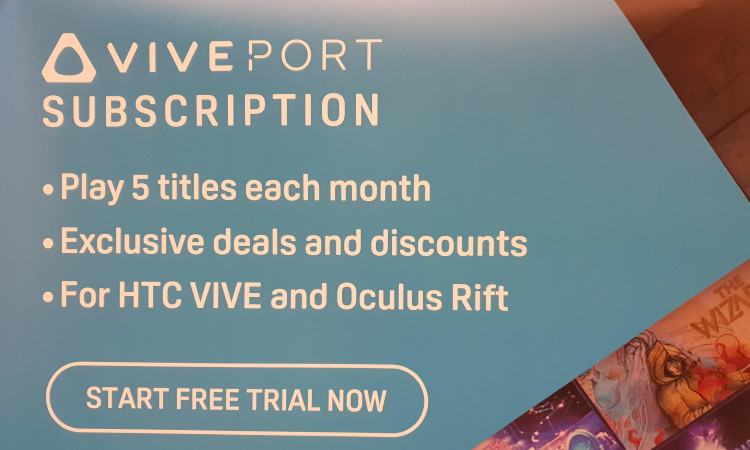 VIVEPORT Subcription

Other than gaming and entertainment, HTC has also announced the partnership with many different industries ranging from automotive, engineering, to even education due to the fact that these industries could utilize VR to achieve a much more cost effective and efficient solution. Check out HTC's official website for more information regarding the products mentioned and for more updates like these, stay tuned to TechNave.com.