HUAWEI Mate 40 series will be launching on time with 5nm Kirin chipset!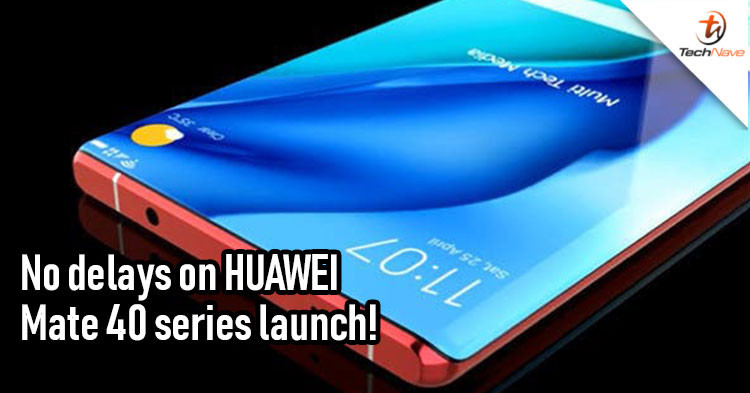 HUAWEI has always been releasing new generations of HUAWEI's Kirin processor and mate series between September to November. Despite the ban from the US, recent reports mentioned that the HUAWEI Mate 40 series will be arriving on time between this coming September to November.
According to Mobile Wafer Darren, the company is going to need a lot of chips such as 5nm, 7nm,16nm, and 28nm mobile chips before the end of the year for their upcoming products. All these chipsets will be made available before September and the claims about the HUAWEI Mate 40 series delay are not true as the company can supply about 8 million Mate 40 mobile phones by October this year.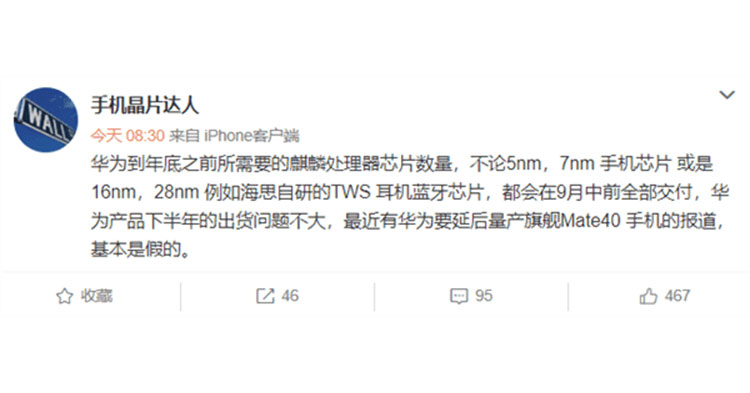 Mobile Wafer Darren's Weibo post on HUAWEI's latest product updates
The HUAWEI Mate 40 series are rumored to be equipped with a 5nm Kirin processor with the combination of Cortex A77 or A78 CPU architecture and Mali G77 or G78 GPU chipset. This combination will surely boost up the performance for the 120Hz high refresh rate screen experience and overall performance of the device. As for the name of the chipset, it might be named as the Kirin 1000 or Kirin 1020.
Either way, there is still no official confirmation on the tech specs and releasing dates so do take this with a pinch of salt. But will you be giving high expectations on the HUAWEI Mate 40 series? Let us know at our Facebook page and stay tuned for more news updates on TechNave.com!
Huawei Mate 40 Specs & Price >