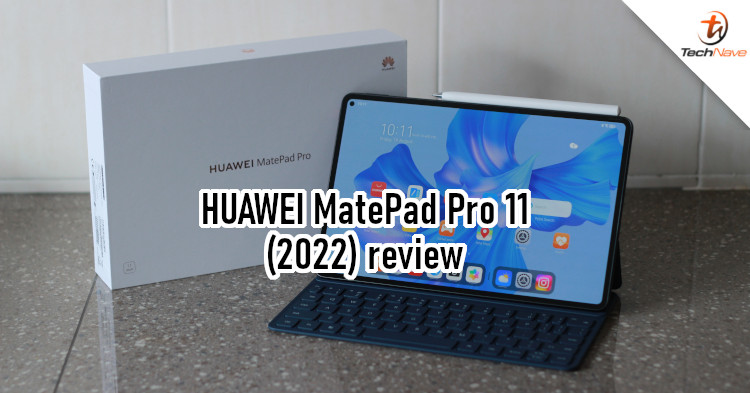 After releasing HarmonyOS 3, HUAWEI also updated their flagship MatePad Pro 11 tablet. This year, the MatePad Pro 11 not only supports HarmonyOS 3 but also features changes to its design. This includes a rear camera module that now looks like the rear camera ring design of the flagship HUAWEI Mate series smartphones.
In other words, this new MatePad Pro 11 has various upgrades for both hardware and software. So, what new experiences will it deliver after a year of polishing? Is it really "a tablet and a computer"? Read on to find out!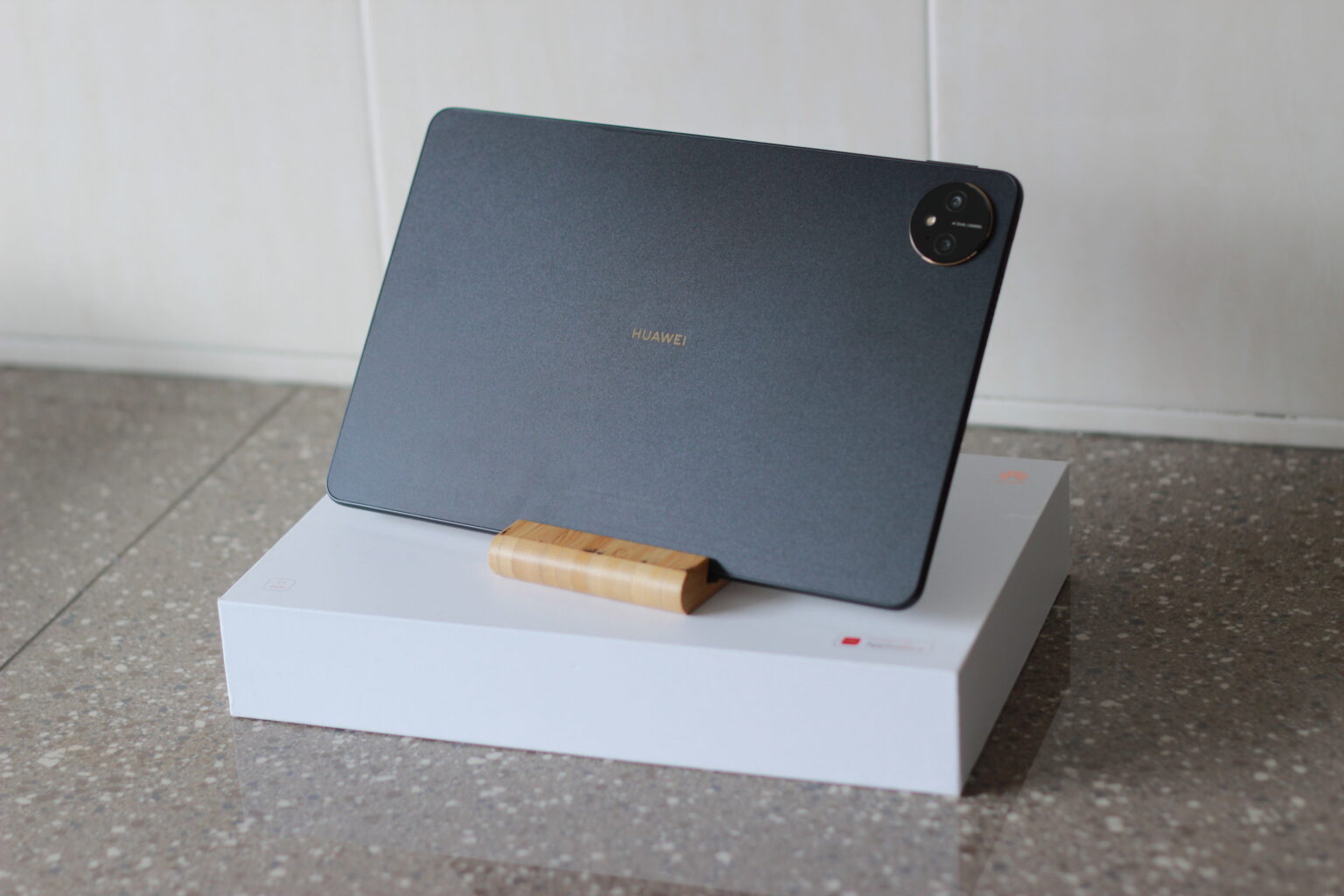 Looks pretty good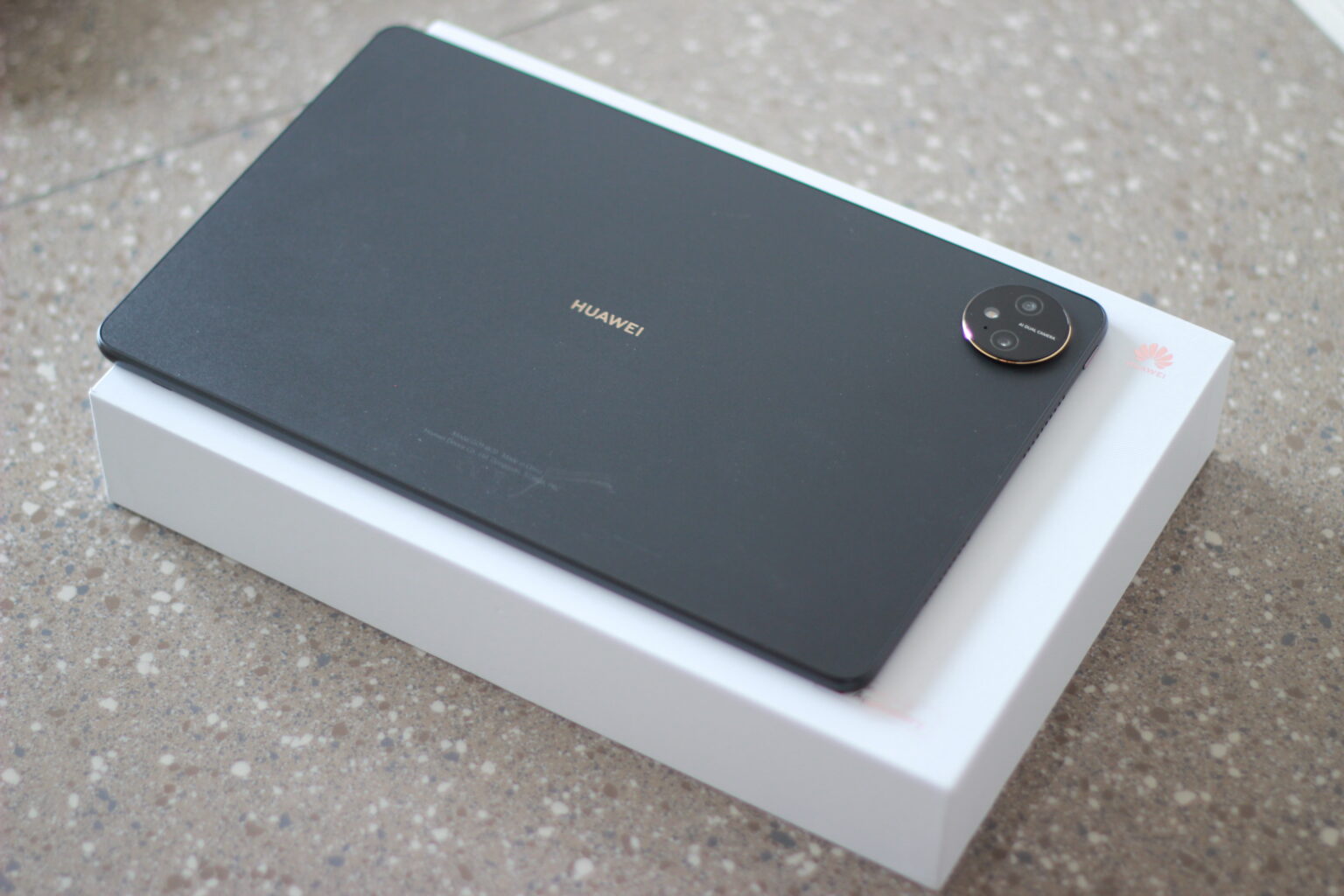 Doesn't that camera module look familiar?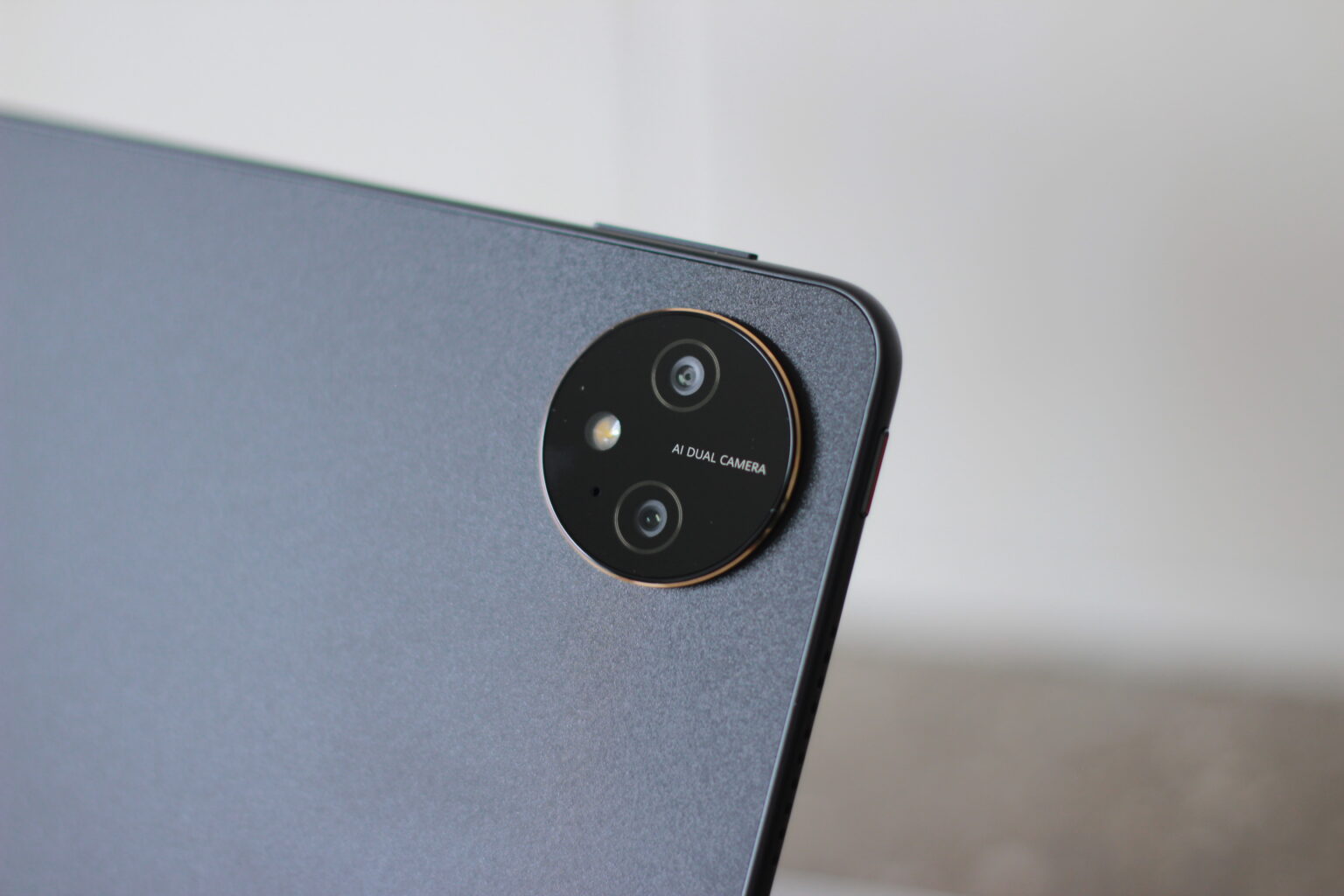 That's right, it's the design from the flagship Huawei Mate smartphones
The MatePad Pro 11 has been updated to a certain extent from the inside to the outside. First is the rear camera module that we mentioned earlier. Not only does it have a classy premium look, but it also makes the tablet more visually recognisable.
In addition, the back cover of the MatePad Pro 11 uses an innovative frosting process. This gives it a metallic shine while keeping it fingerprint-free. It also provides a nice matte feel and a robust surface that's wear-resistant.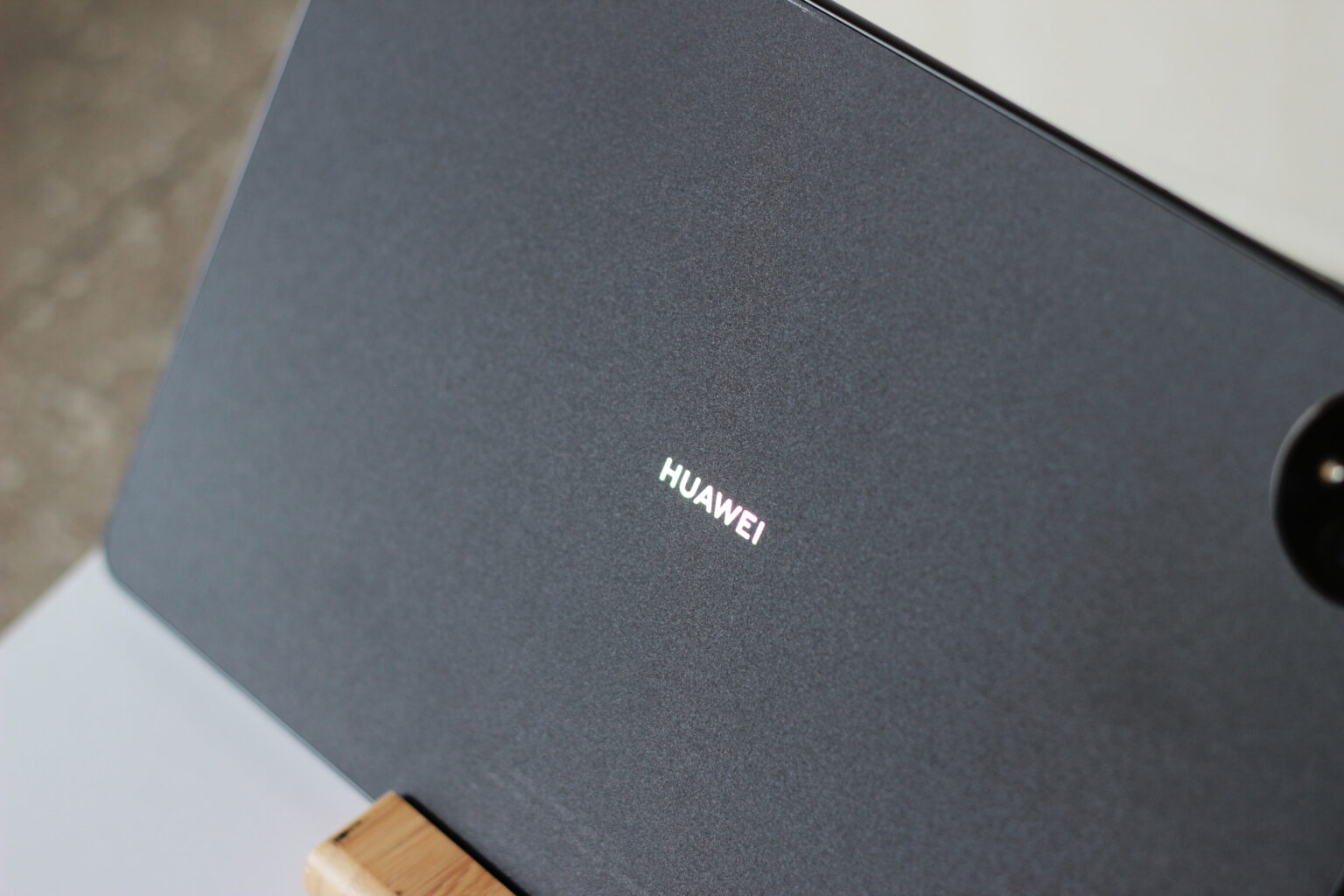 The frosting process gives the back a nice texture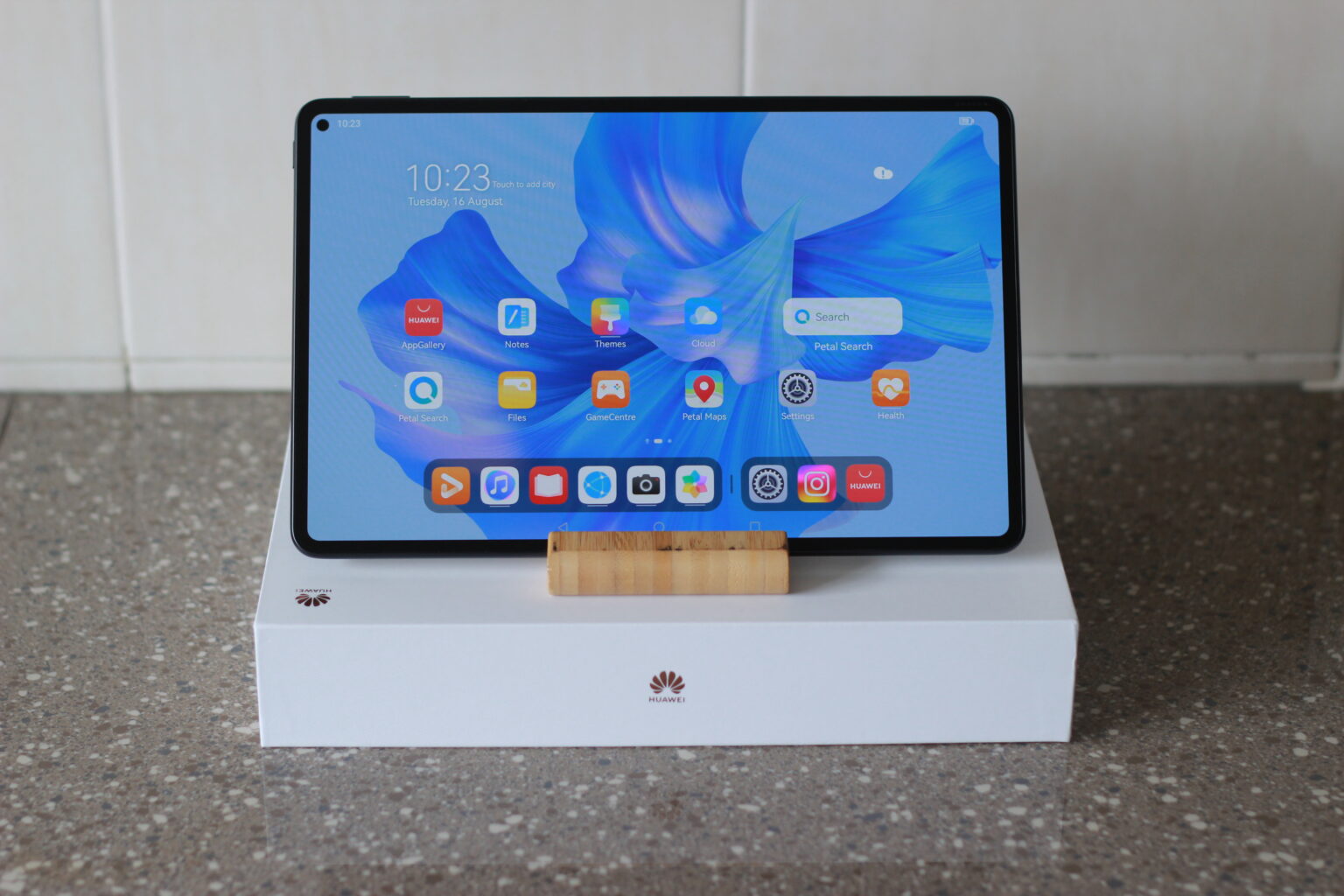 11-inch 120Hz OLED full screen on the front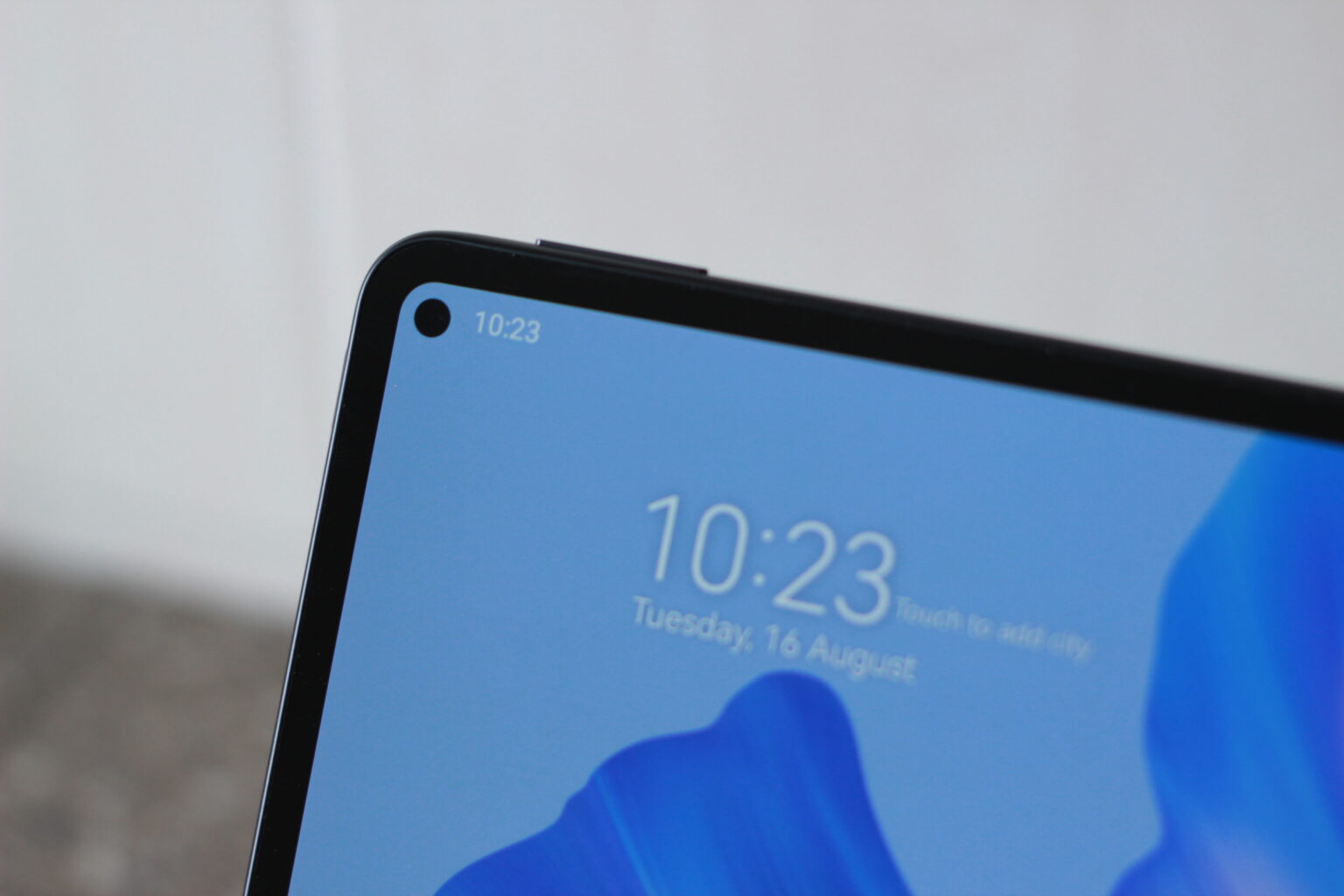 The punch-hole on the upper-left is for the 16MP selfie camera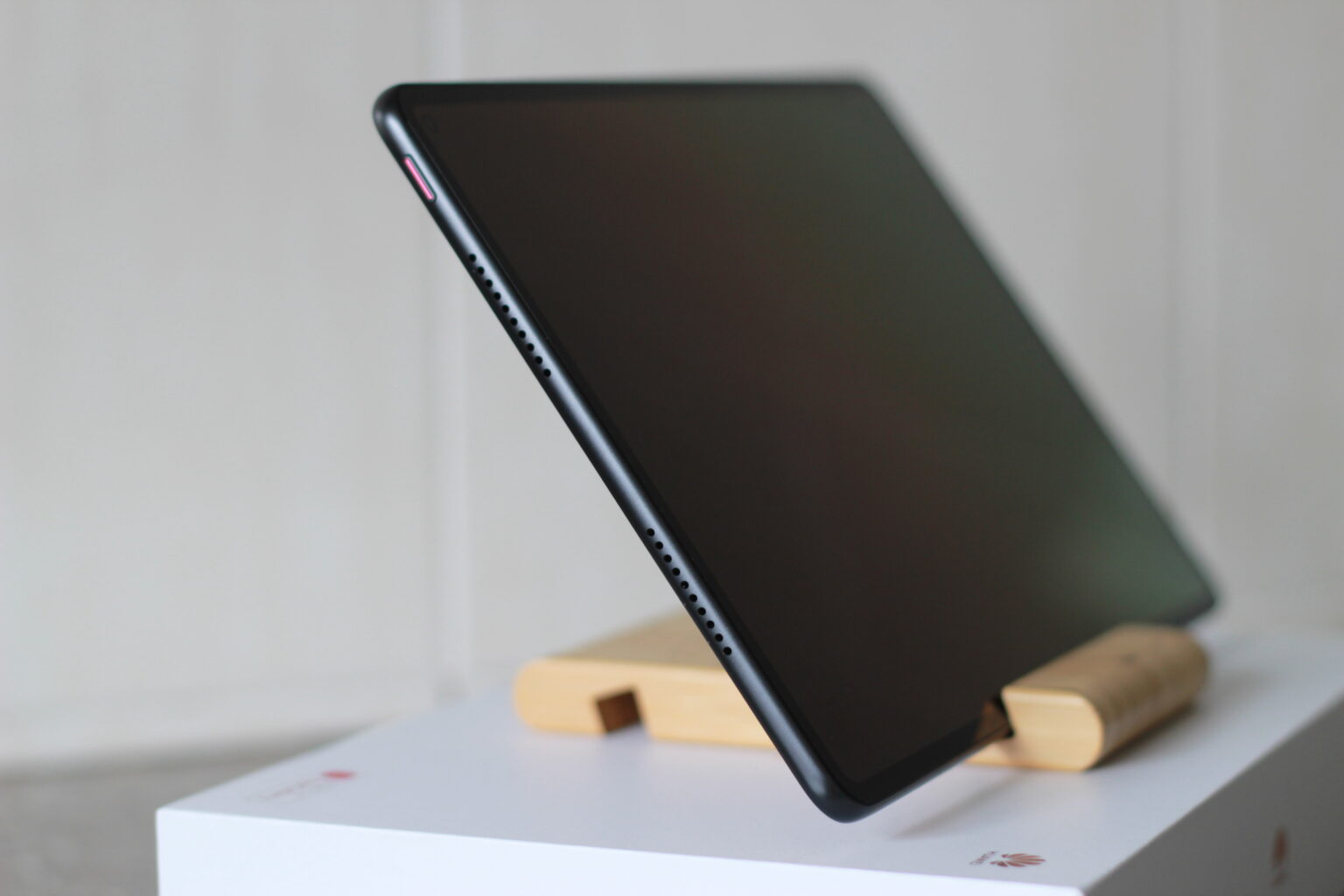 Left: Power button and speaker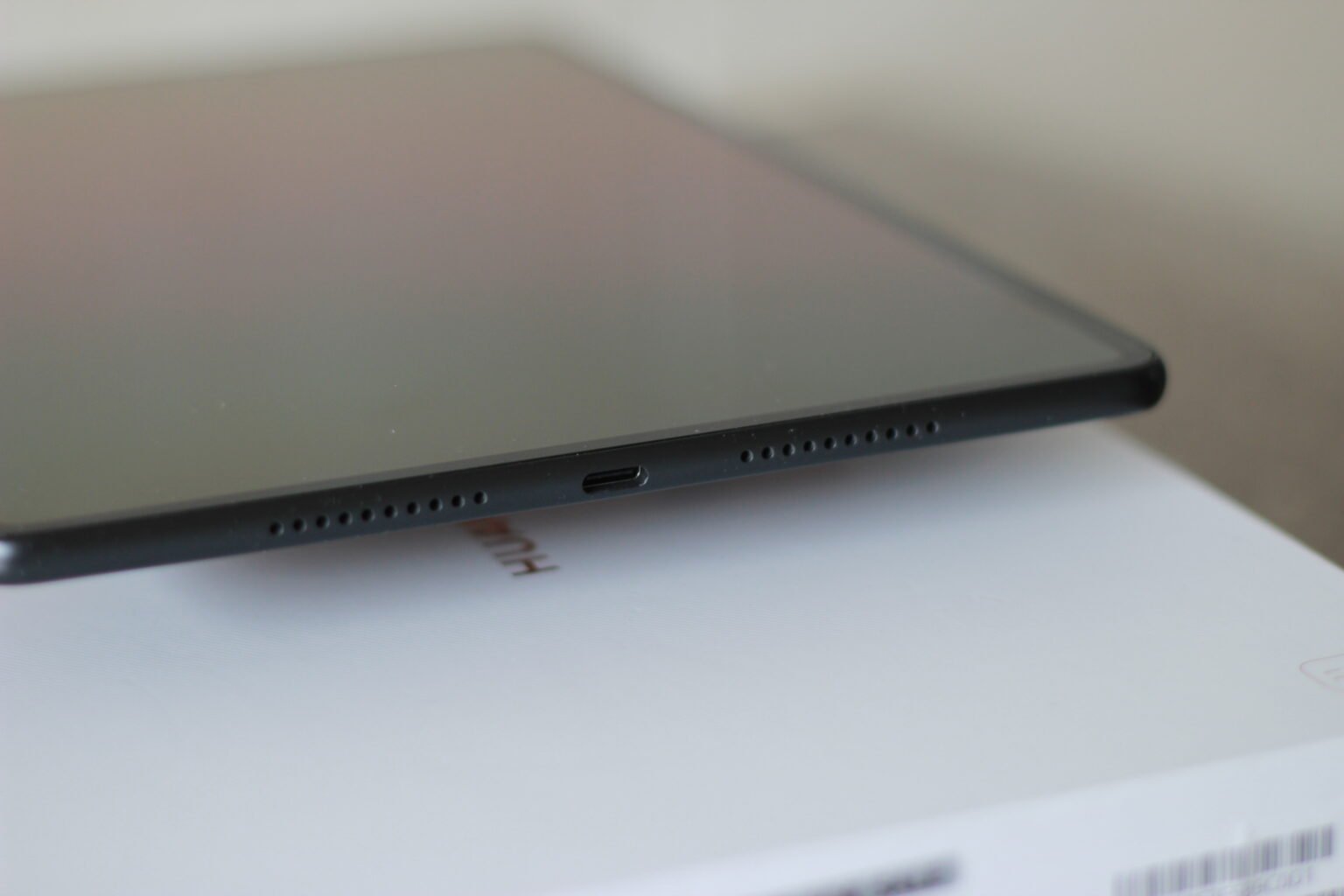 Right: A second speaker and the Type-C port
When we got the tablet, we quickly noticed how lightweight it is (relatively). It only weighs 449g and has a thickness of 5.9mm. Coupled with the classic micro-arc middle frame design of the MatePad Pro series, the rounded corners make it more comfortable to hold.
Although the MatePad Pro 11 has a punch-hole for the front camera, it won't affect your viewing pleasure. The tablet is also equipped with 6 speakers. You'll find the red power button near the punch-hole, followed by two speakers on the left side of the device. On the other side, you'll find two more speakers and the USB Type-C port for charging. According to HUAWEI's website, there are two more woofers under the display for extra bass for total of 6 speakers.
The unit we reviewed is the WiFi version, which has 8GB of RAM and 128GB of internal storage. Unfortunately, it doesn't have microSD card support, so those who need more will have to use cloud storage.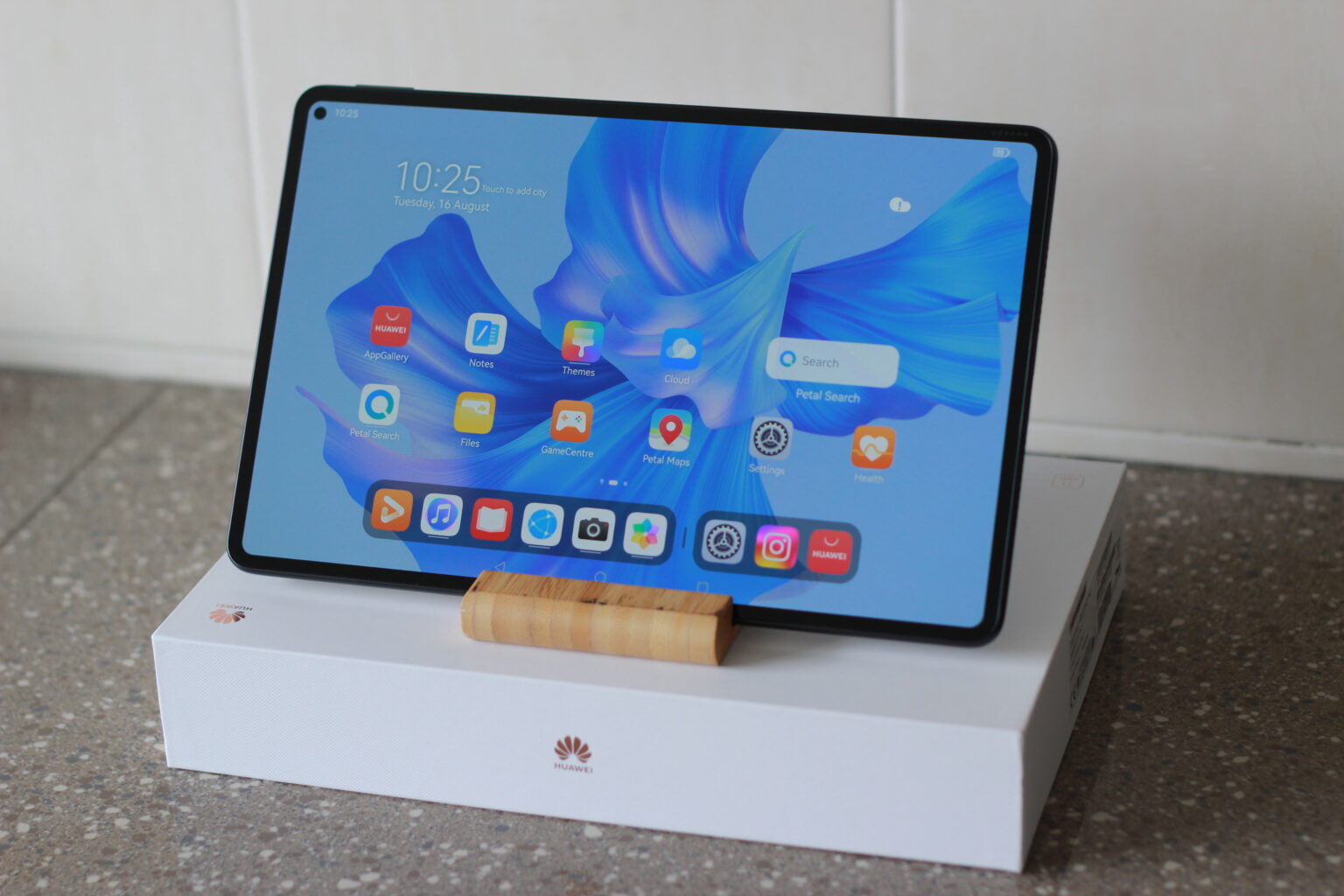 The display is pretty good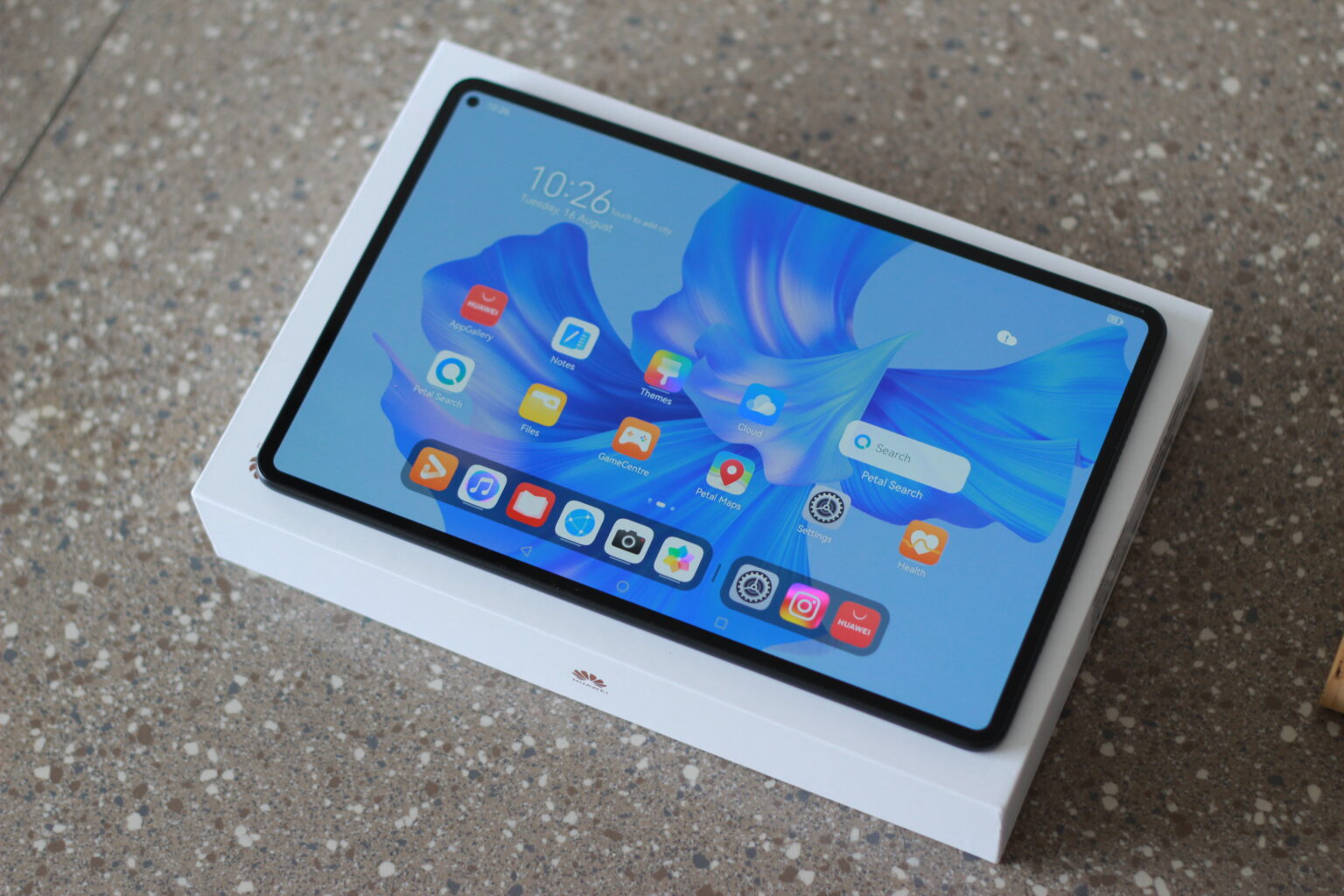 HarmonyOS 3 home screen
In terms of display, the MatePad Pro 11 is HUAWEI's first flagship tablet that supports a 120Hz refresh rate OLED screen. It has a high screen-to-body ratio of 92%, and its bezels are equal on all sides. Specifically, the bezels on all four sides are just 4.2mm, which is quite thin .
The display also features a high 2560x1600 resolution (274 PPI), supports 1.07 billion colours, and has a contrast ratio of 1000000:1. Its other features include TÜV Rheinland Eye Comfort Certification and 1440Hz high-frequency PWM dimming.
Thanks to all these features, watching videos on the MatePad Pro 11's display was an enjoyable experience. The 120Hz refresh rate means games look smooth, while the colours and contrast make movies look great. On top of that, its 6 speakers support HUAWEI Sound and can deliver an immersive audio experience even without headphones.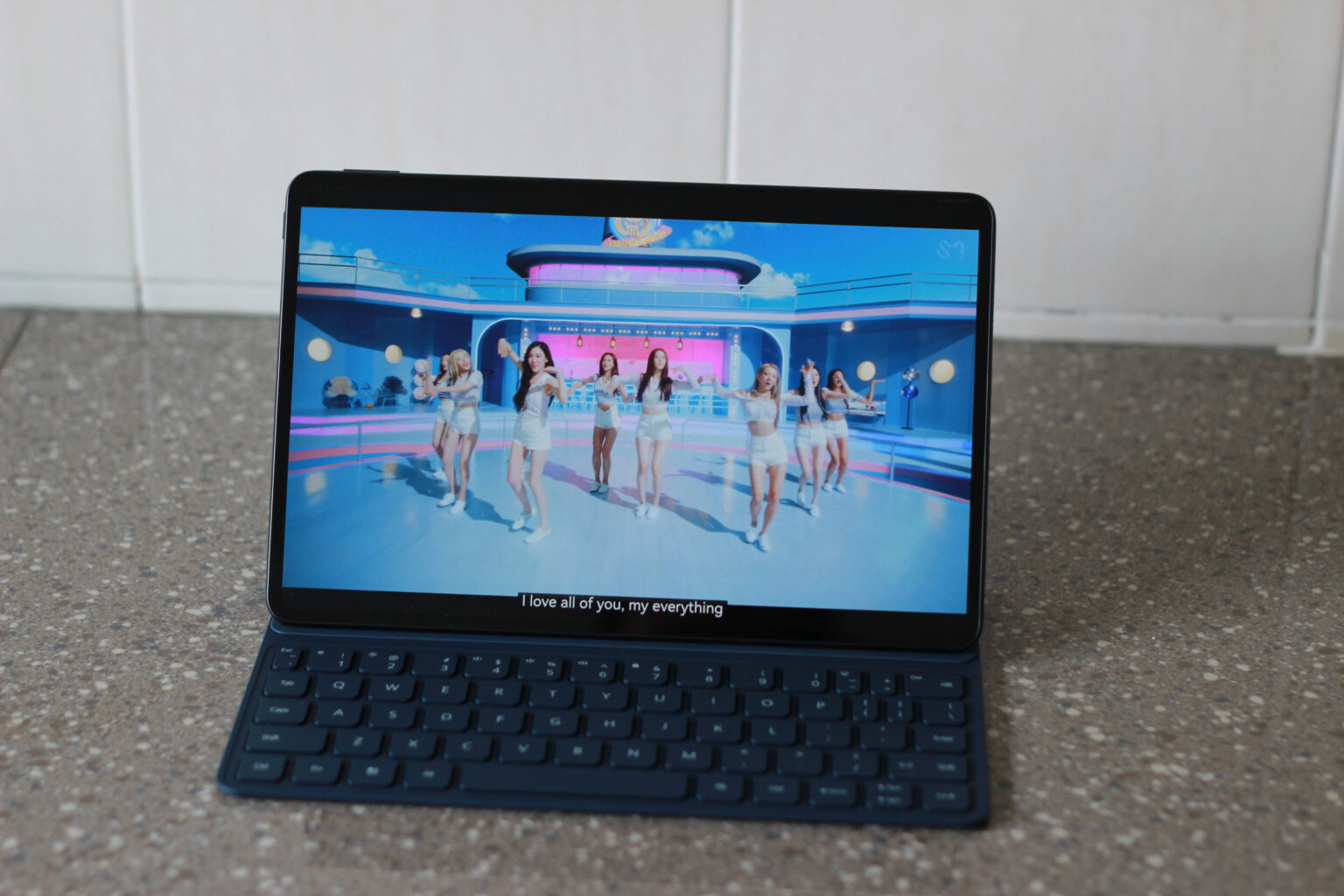 Audio is immersive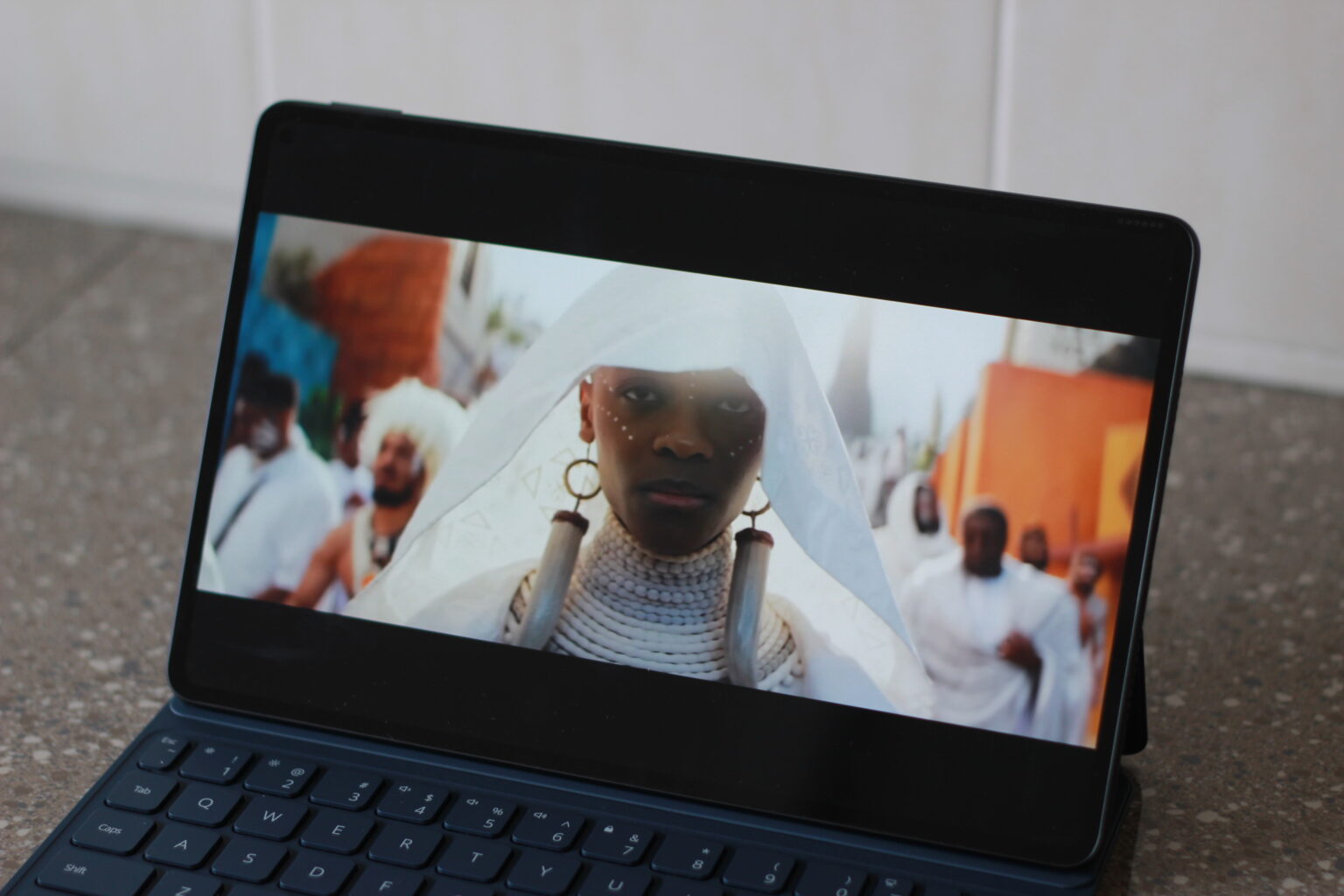 Watching videos on the tablet was a treat
As for productivity, the stylus and the smart magnetic keyboard have also become the standard configuration of the current model. Thanks to these two accessories, the HUAWEI MatePad Pro 11 can function as a light office notebook.
For this model, HUAWEI sent us a dark blue smart magnetic keyboard. It has a leather-like exterior that feels quite good and consists of three components - the actual keyboard, the back cover bracket, and the pen cover.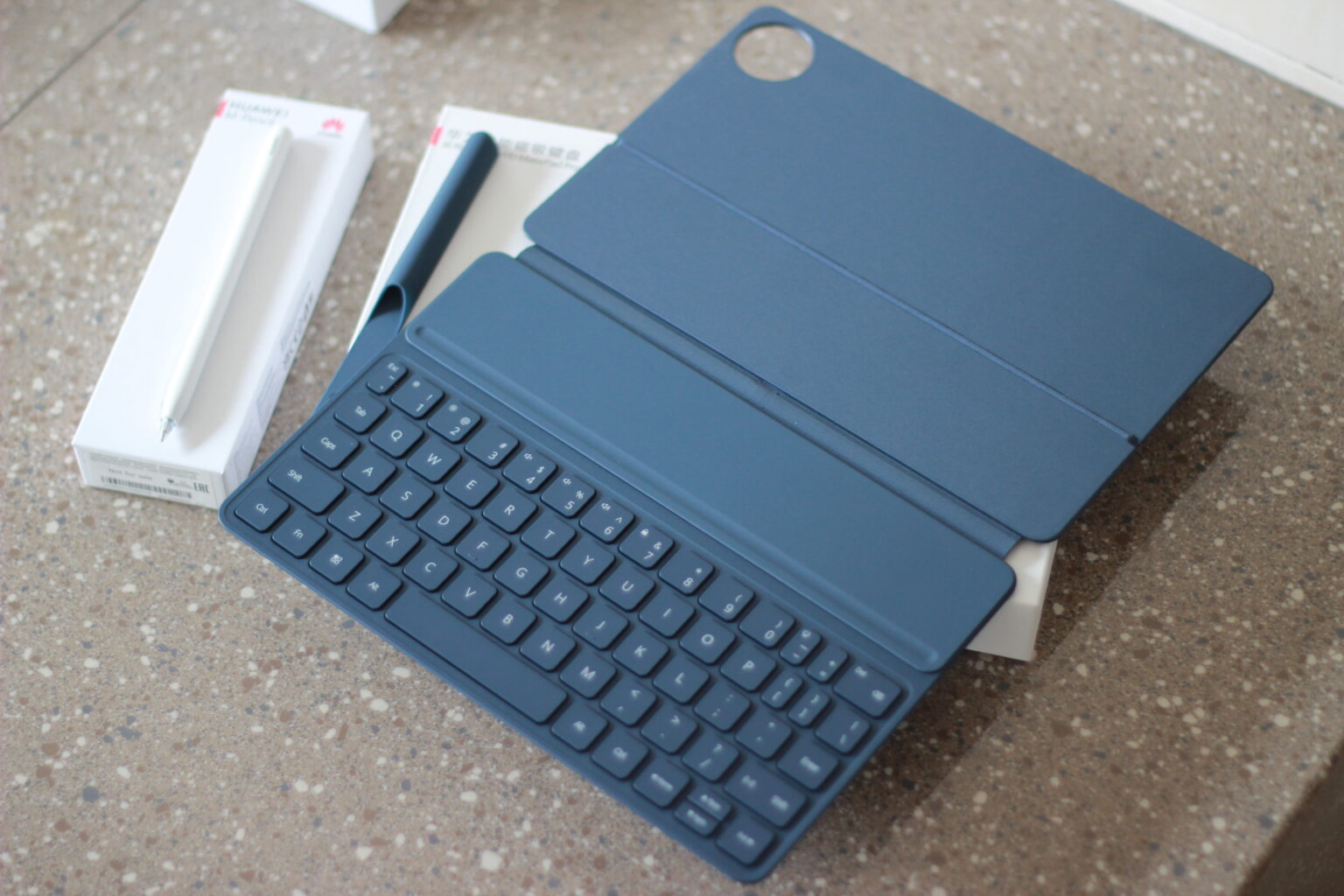 The Smart Magnetic Keyboard and 2nd Generation M-Pencil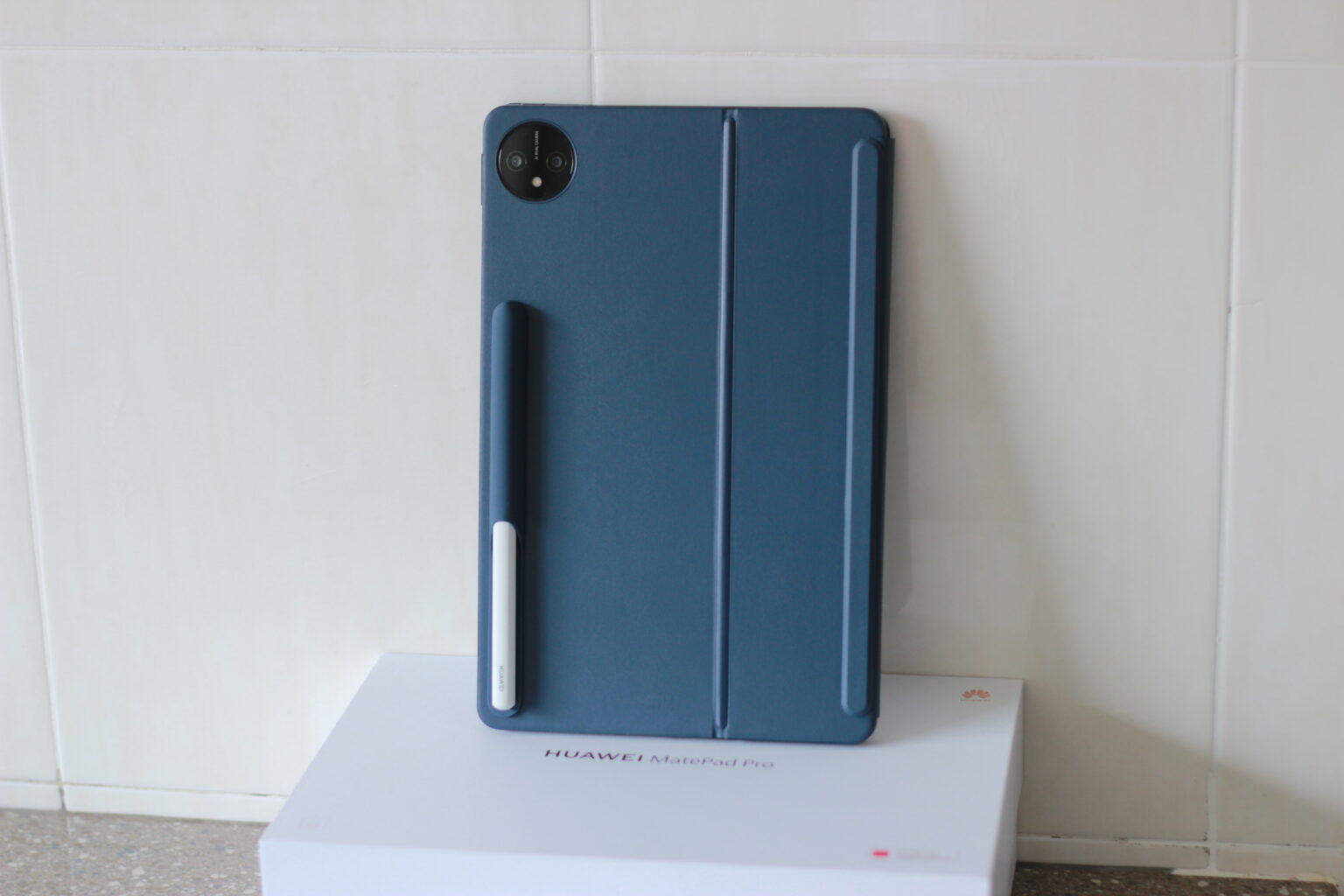 HUAWEI MatePad Pro 11 with keyboard cover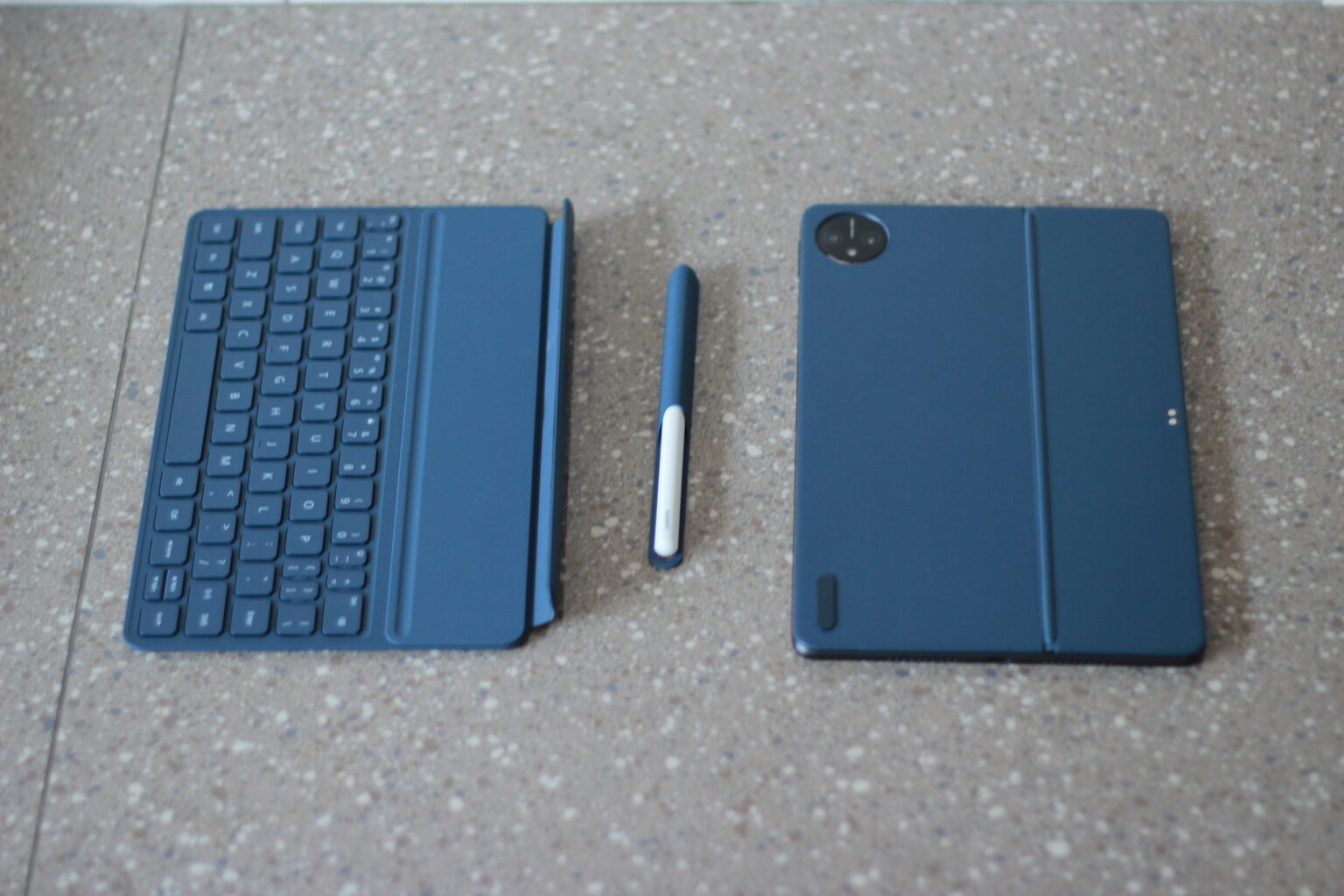 The keyboard cover is detachable
As usual, the keyboard can be connected to the device via Bluetooth. The pairing process was almost instant, so you can start typing on it as soon as it's switched on. Even if you include the weight of the keyboard, the weight feels just right. It's not heavier than regular laptops and shouldn't feel too cumbersome for daily use.
As for the pen case, it's handy for those who have a HUAWEI M-Pencil. When the stylus doesn't need charging, you can store it in the pen case and attach it to the back of the tablet. It's something small but quite convenient to have.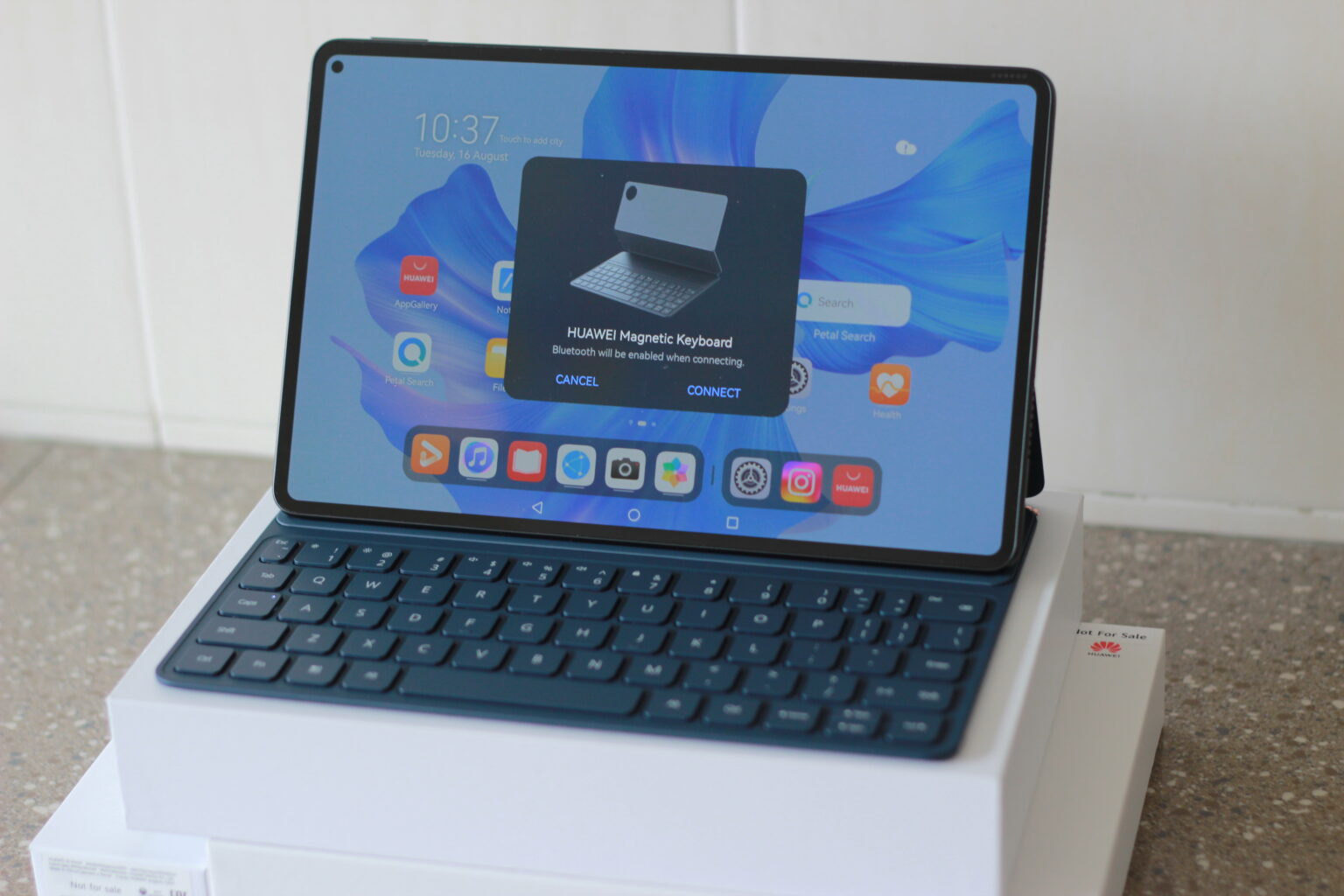 Turn on Bluetooth and connect automatically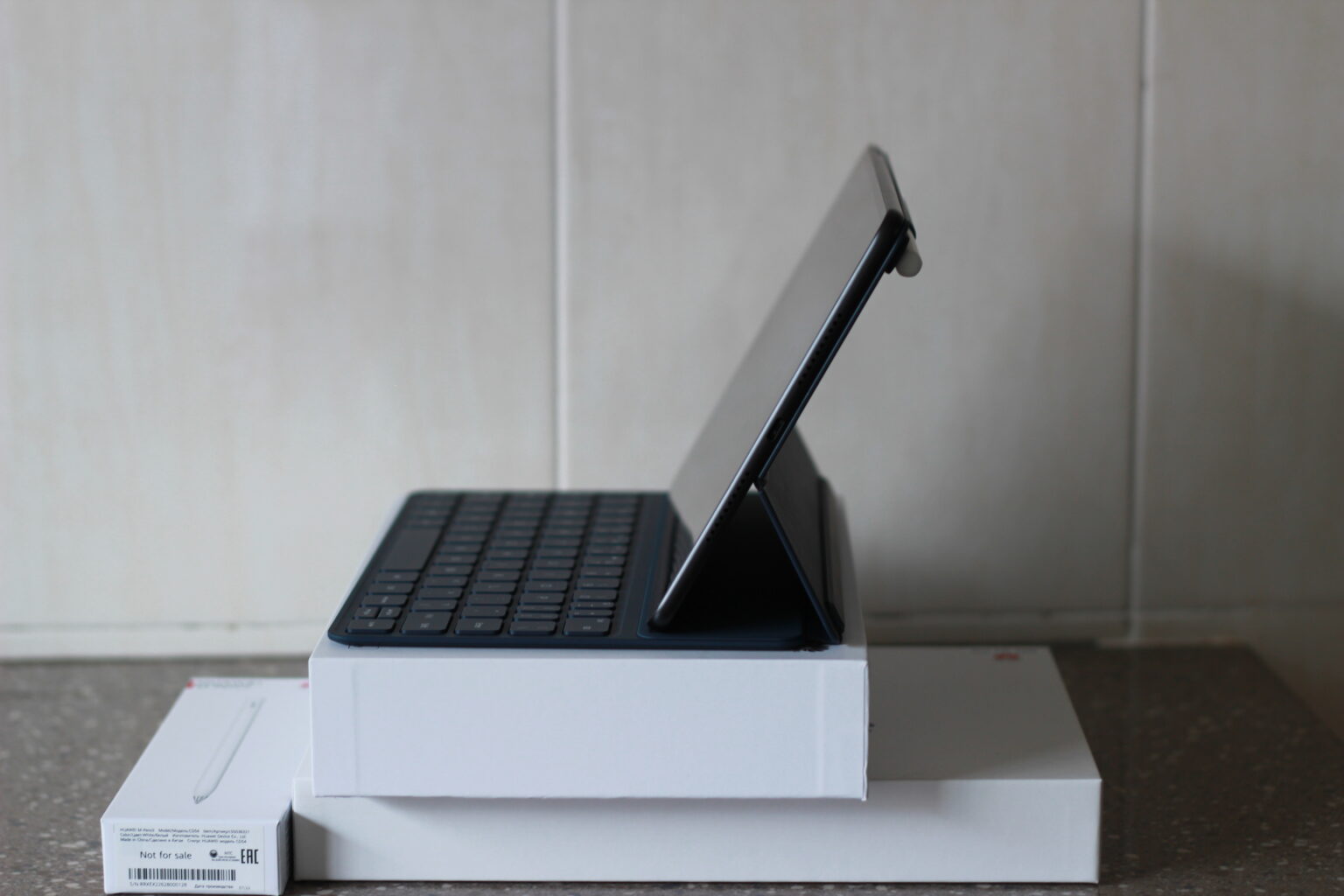 Only one tilt angle is available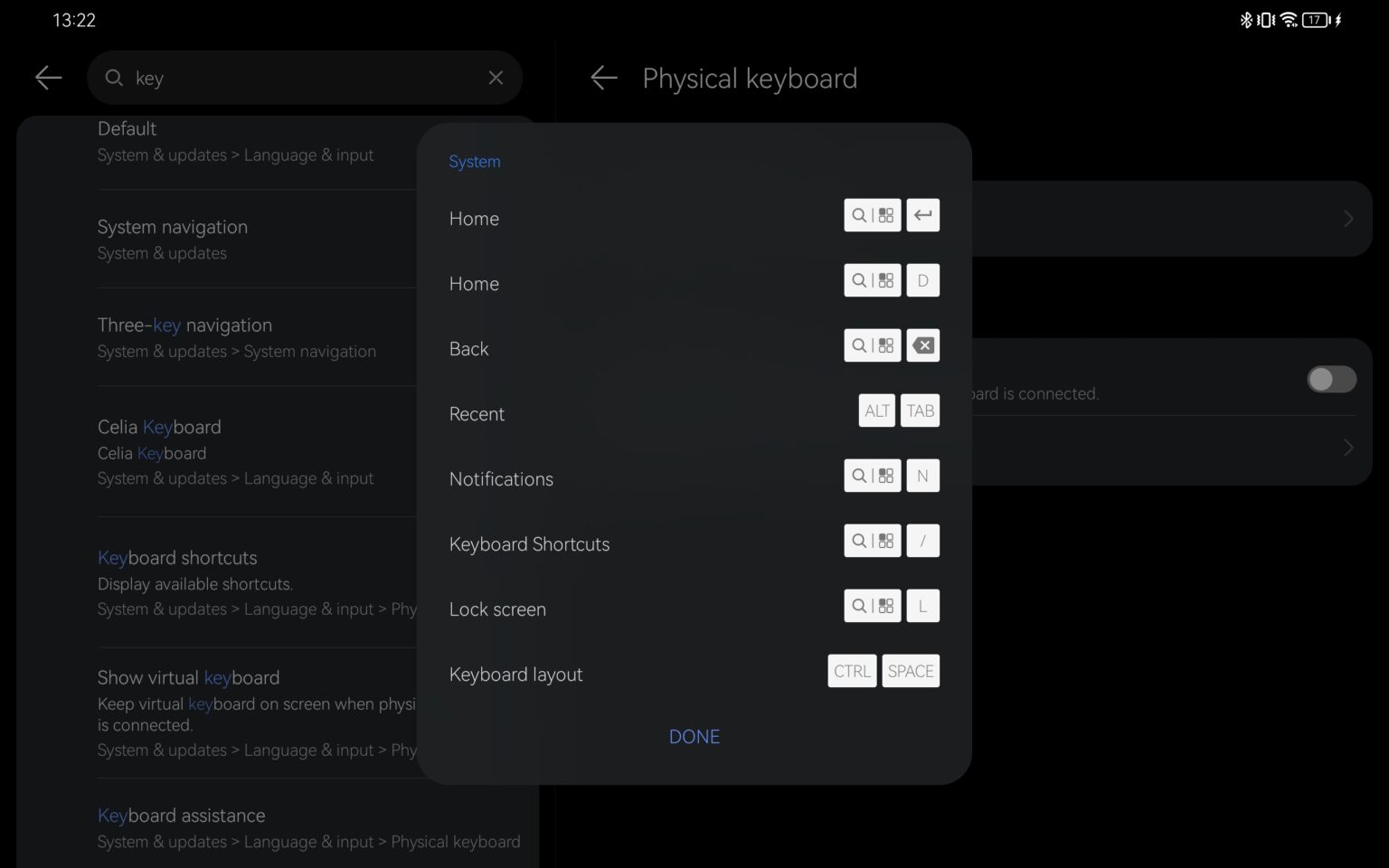 Some shortcut keys
Typing on this smart keyboard was quite comfortable, and we like how it allowed us to multitask on the tablet. Although the keyboard lacks Fn shortcut keys due to its size, there are still built-in shortcuts of its own. Memorising those shortcuts should make it easier for you to do work on the tablet.
Before we forget, the MatePad Pro 11 also supports HUAWEI's second-generation M-Pencil, and the overall handwriting experience was as smooth as before. Besides using it as a regular stylus, you can also take advantage of the FreeScript function to convert your handwritten text into digital files.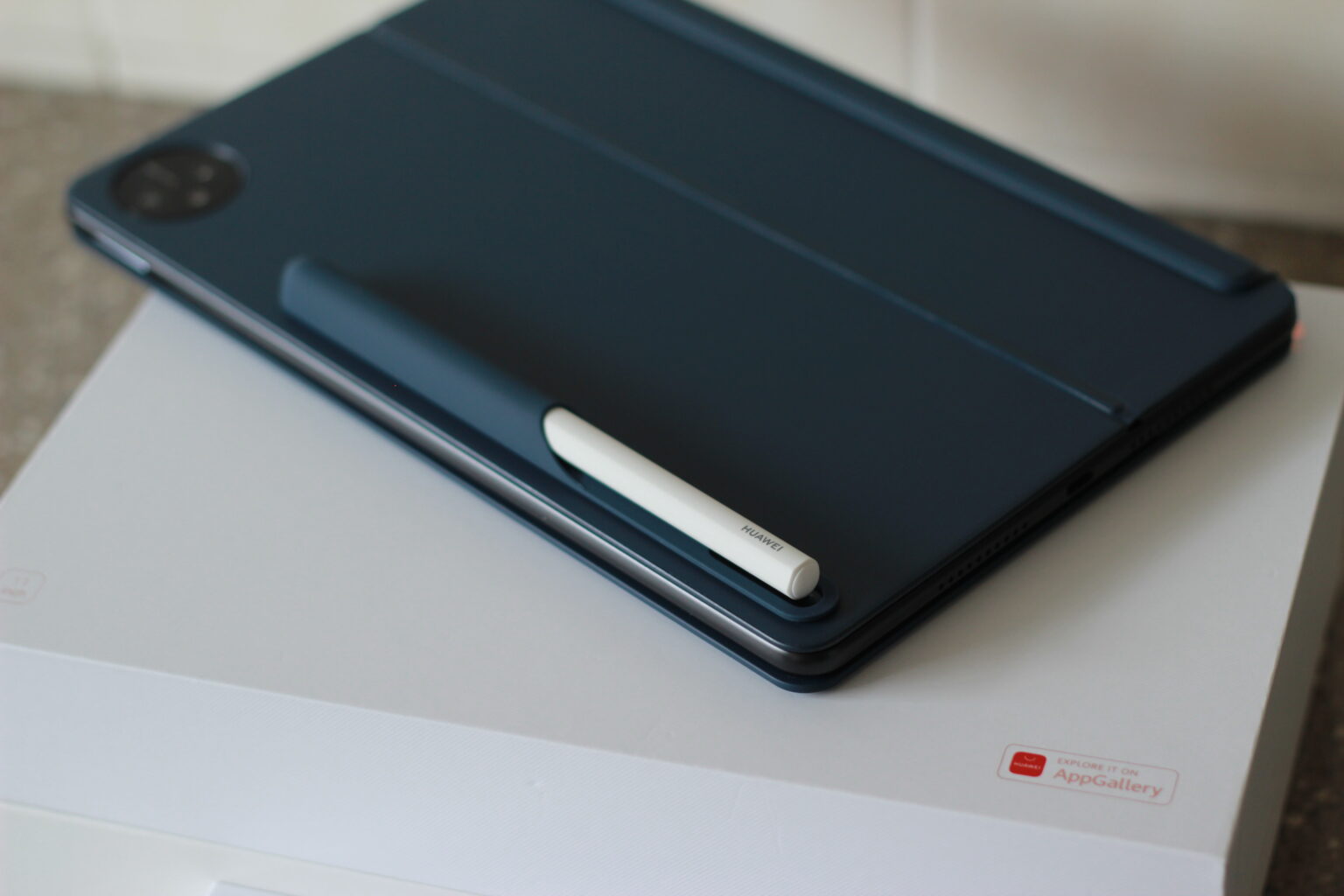 An M-Pencil in the pen holder attached to the back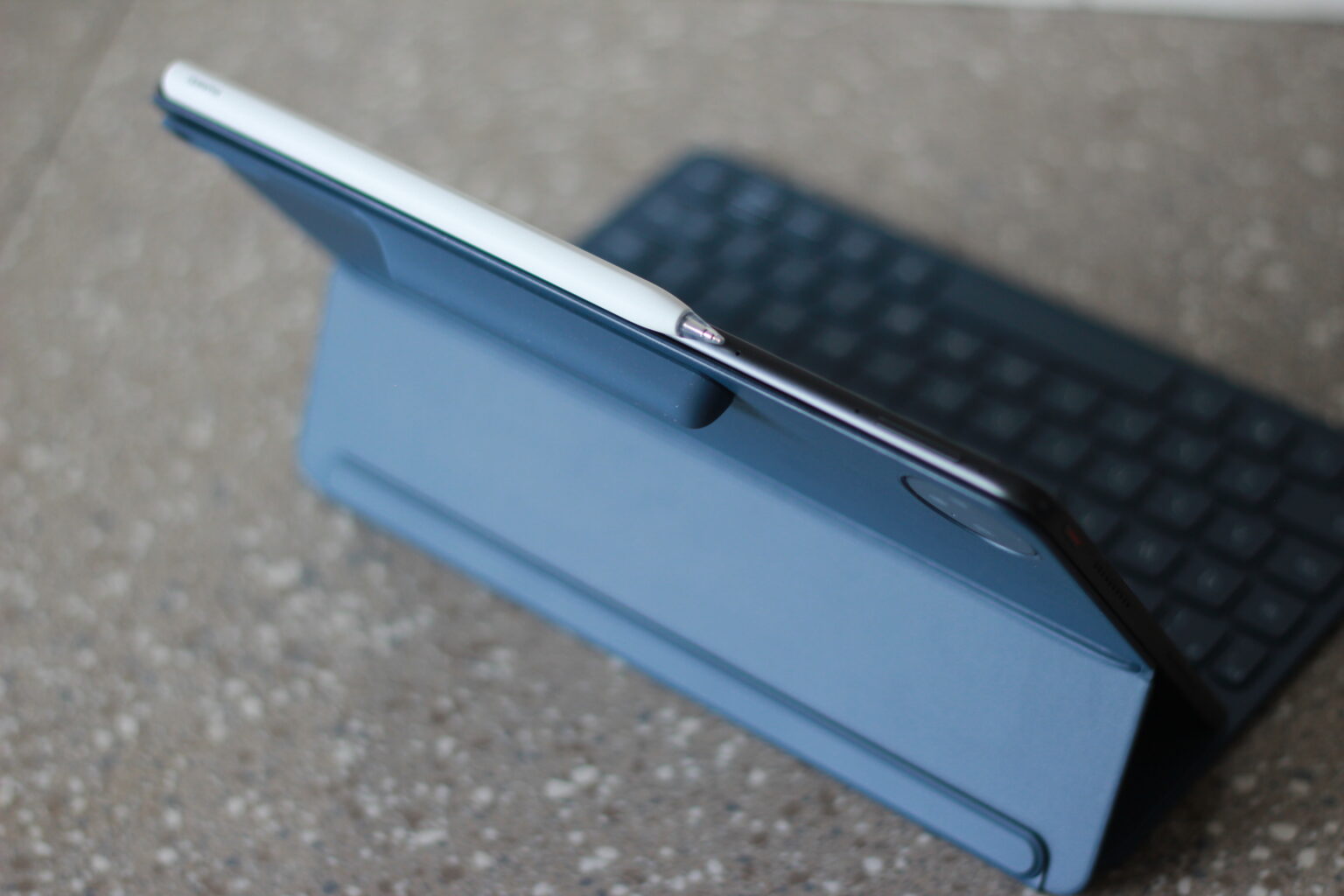 Attached to the tablet for charging
In terms of core specs, the MatePad Pro 11 is powered by the popular Snapdragon 870 chipset (4G-only version). In benchmarks, the MatePad Pro 11 performed well in daily use and office work. Moreover, it can smoothly multitask, overlay apps as floating windows, and switch between apps.
Overall, the tablet has no issues with everyday tasks such as browsing the Internet, surfing social media, or watching Netflix. It can even run games like Asphalt 9, COD Mobile, and PUBG Mobile smoothly on medium graphics.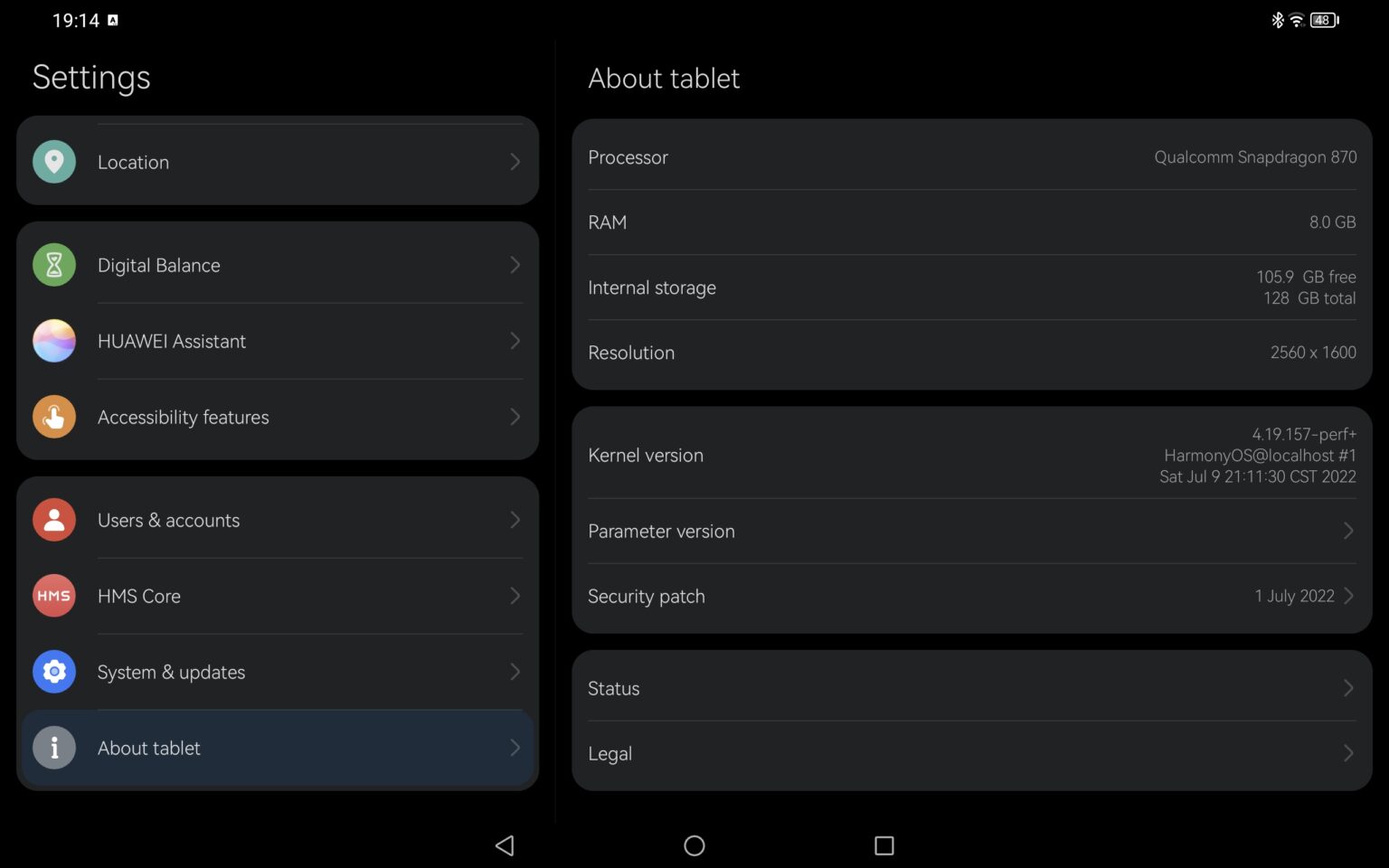 Our unit comes with a Snapdragon 870 4G chipset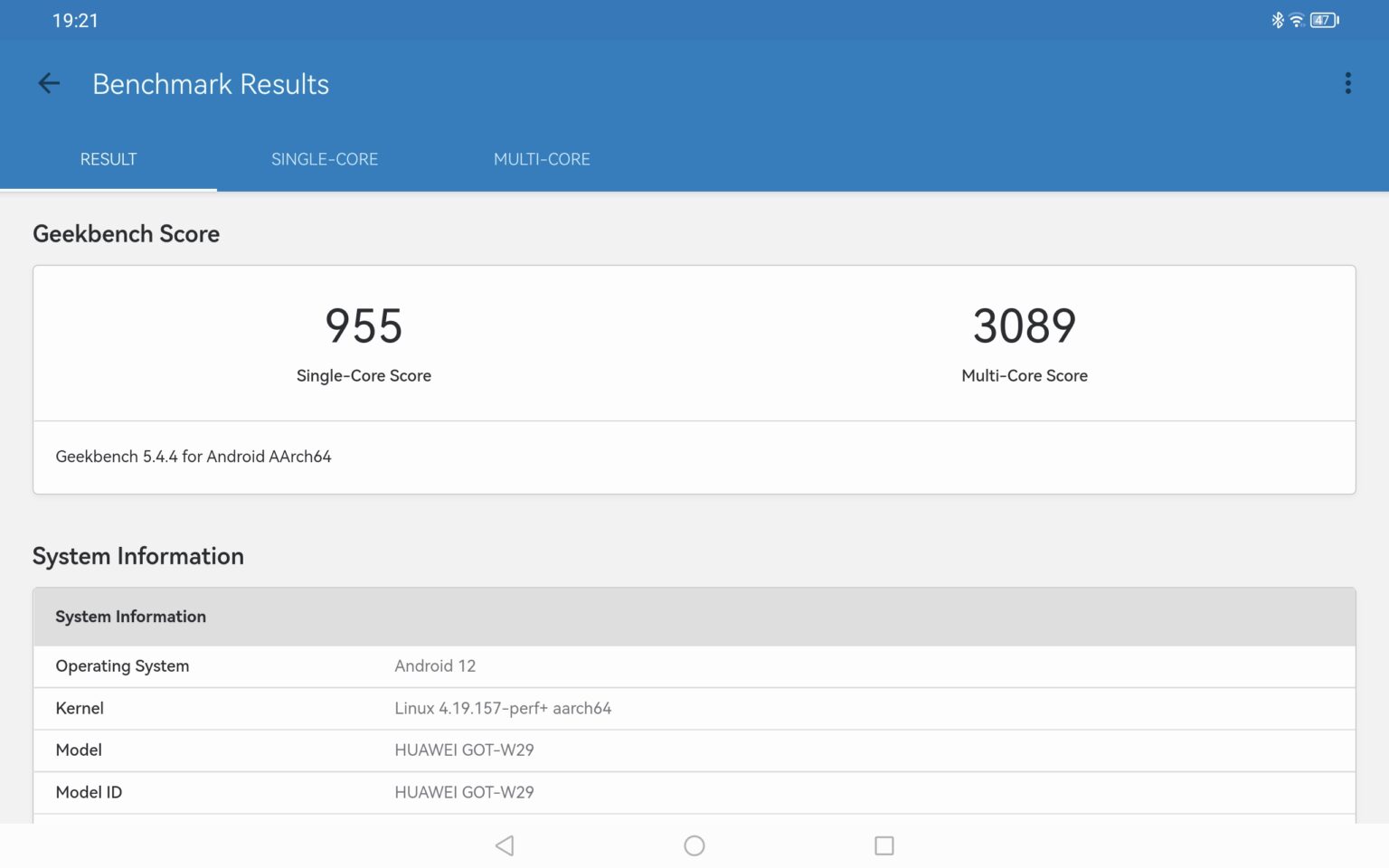 Geekbench5 score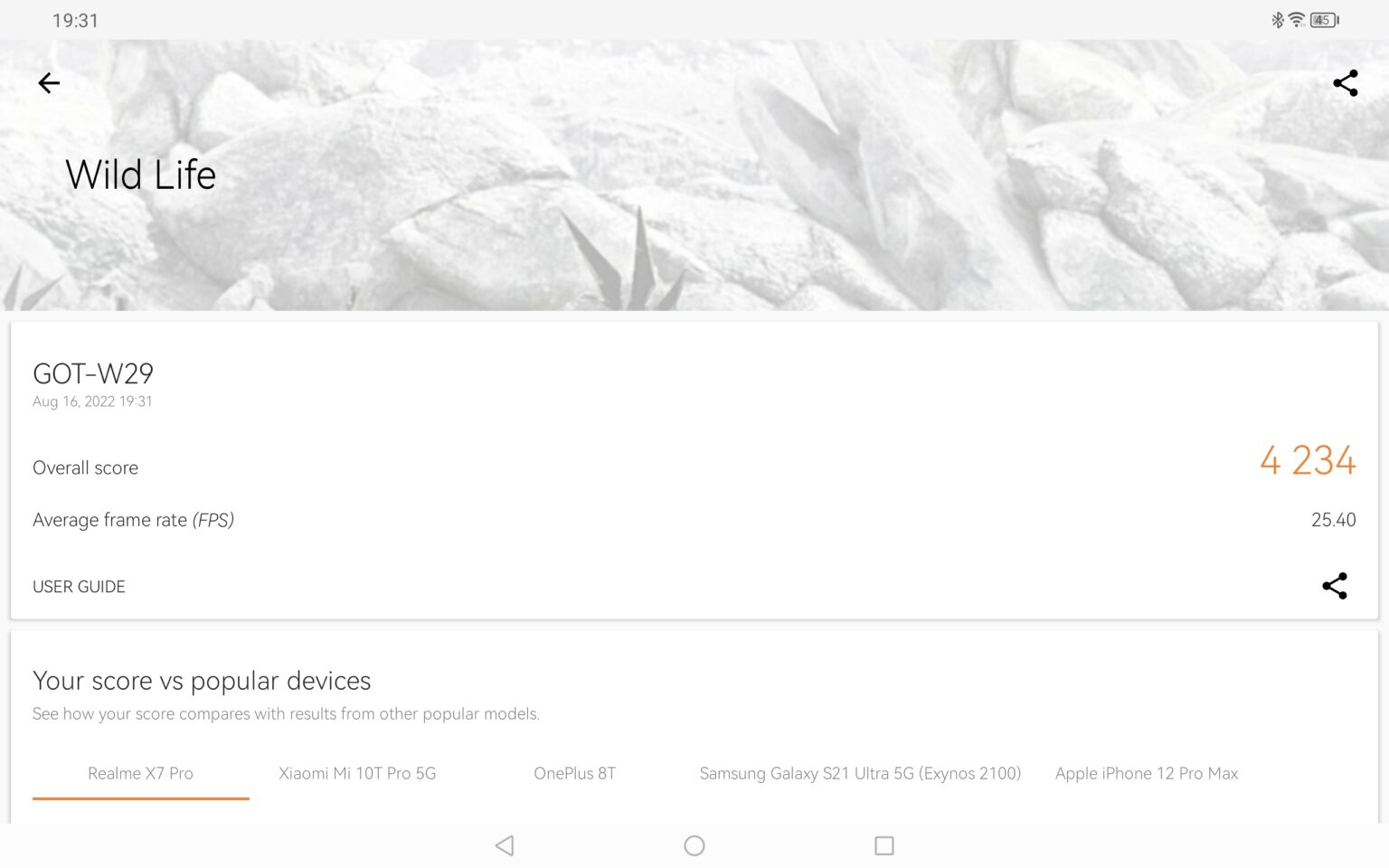 3D Mark benchmark
Pre-installed with HarmonyOS 3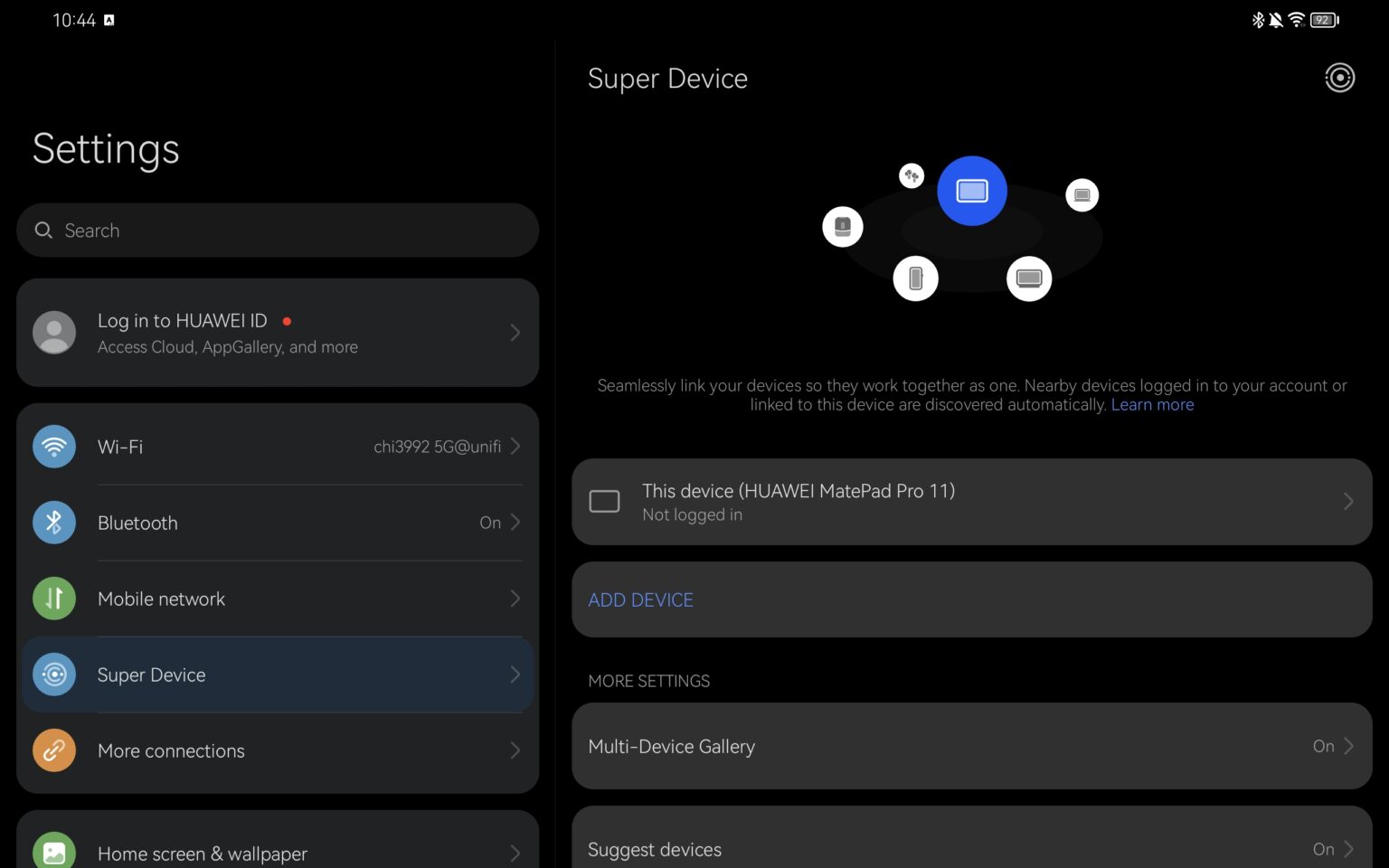 Supports Super Device
The HUAWEI MatePad Pro 11 has Harmony OS 3 pre-loaded and supports HyperTerminal. That means it can connect with mobile phones, PCs, printers, headphones, watches and other devices. As long as the devices are pulled together, they can work together.
Another highlight of the OS is its ability to stack cards of the same size, providing a faster and more flexible way to access your frequently used apps. In desktop mode, you can combine cards in various ways and automatically sort and arrange them according to type. This is a handy way to make your desktop tidier.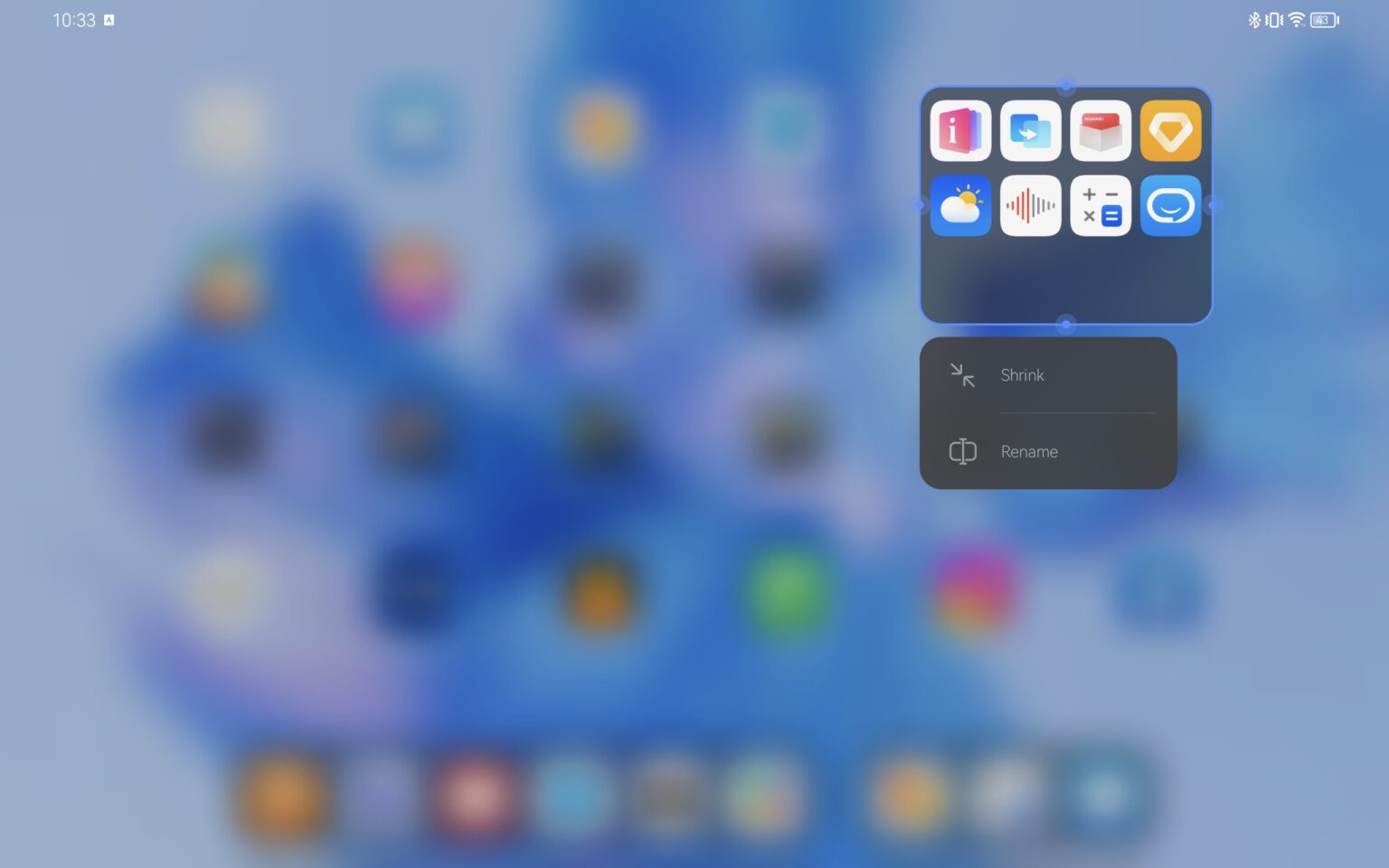 Zoom out, zoom in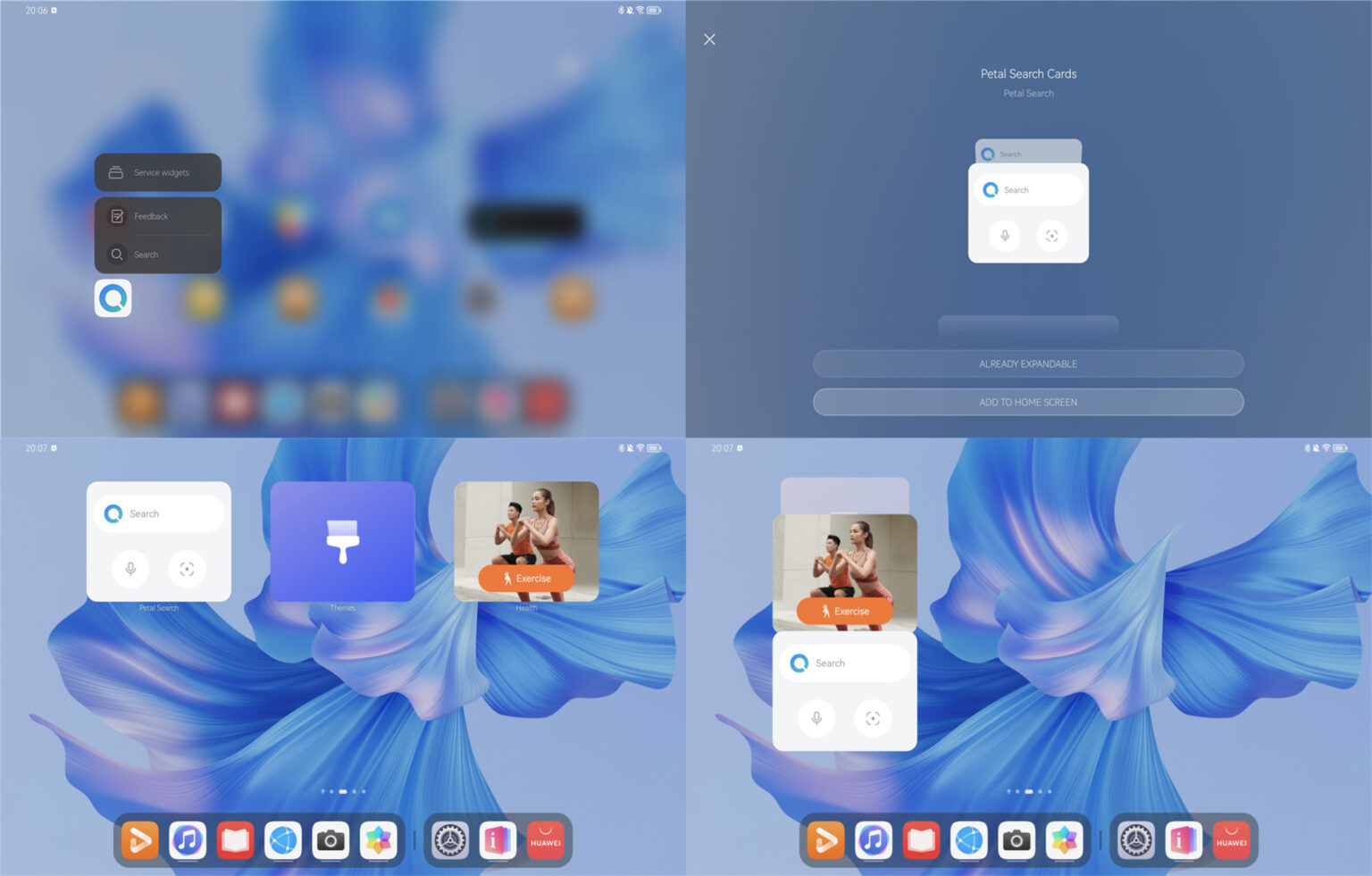 Stacking cards/widgets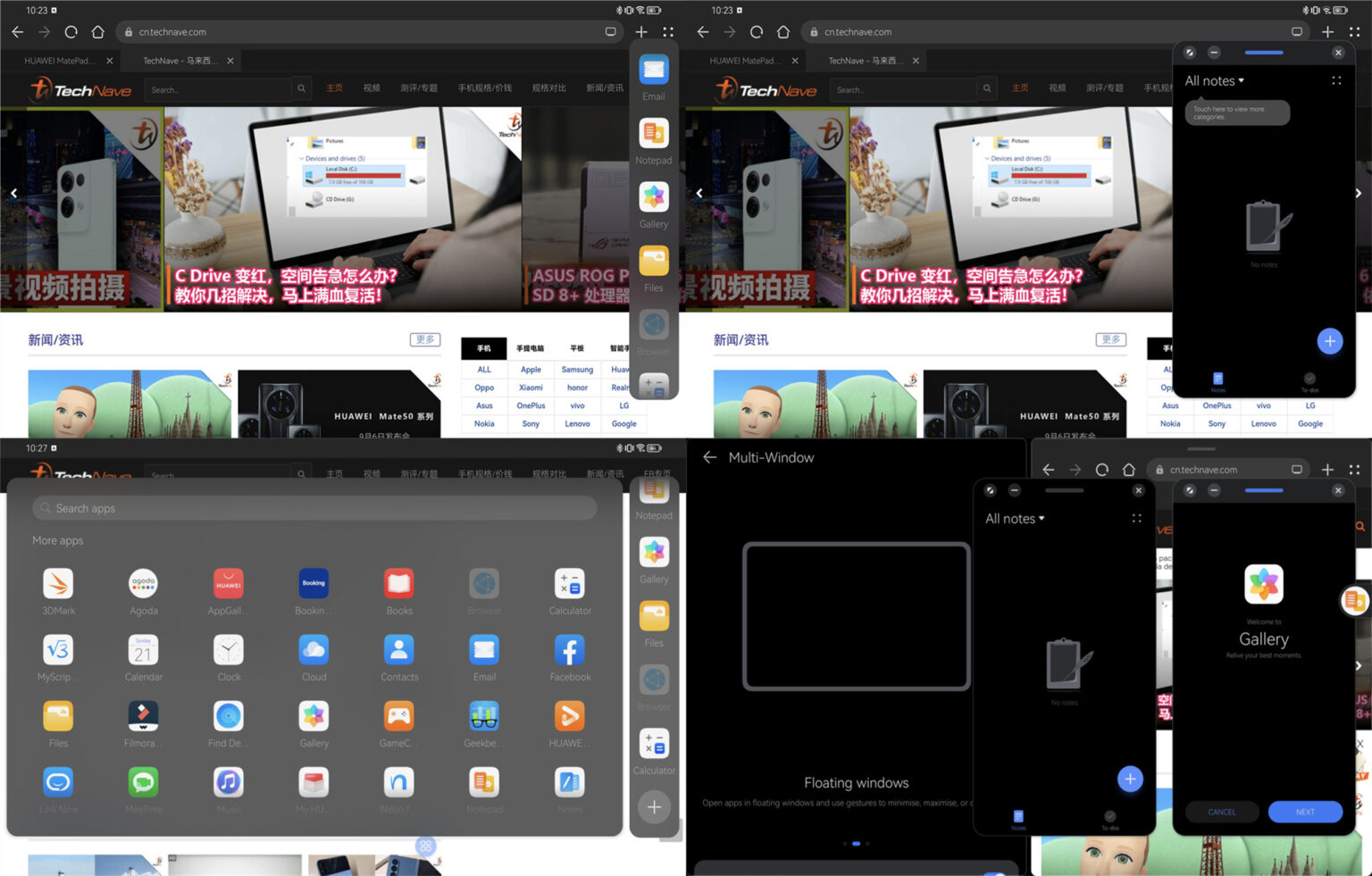 Multitasking
You can also use the built-in smart desktop layout feature. This can better match personal usage habits based on colour or function, making the desktop more personalised and efficient.
The HUAWEI MatePad Pro 11 let's you multitask with multiple apps utilizing a small floating window or parallel window. This means you can drag and drop files across two windows or check emails and reply to messages when processing documents. As you know, these features are used most when multitasking.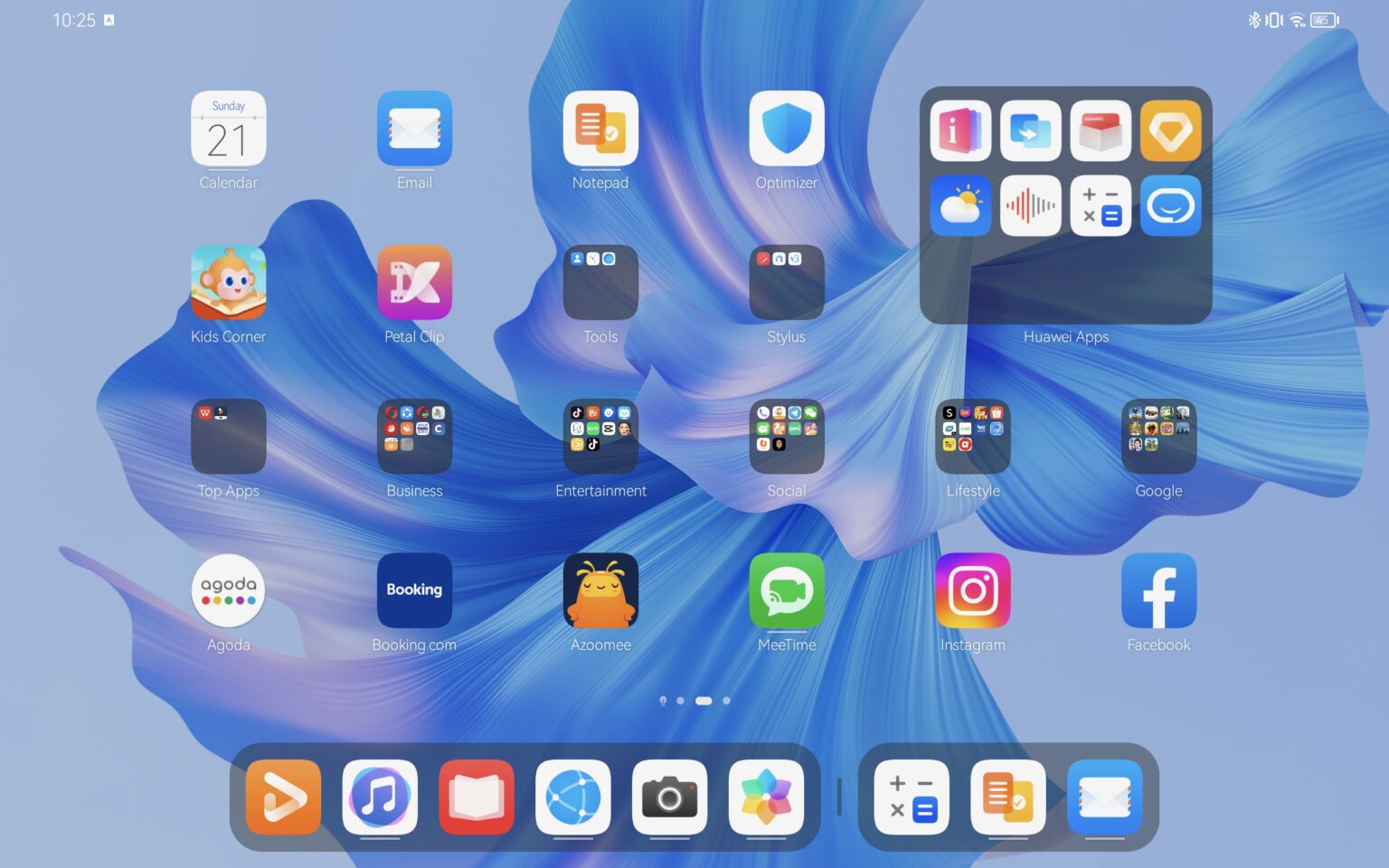 Unfortunately, there's lots of bloatware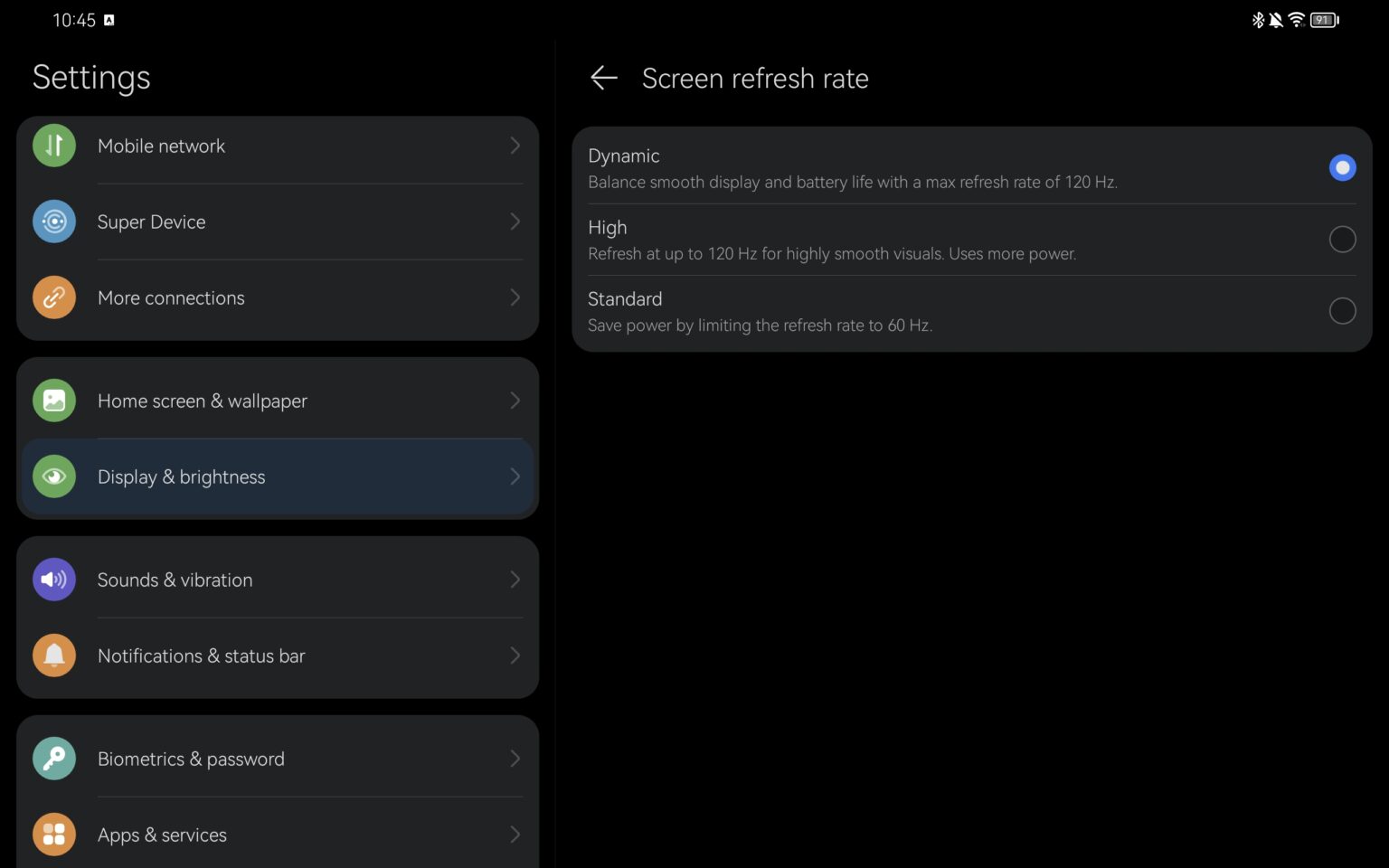 Three modes for screen refresh rate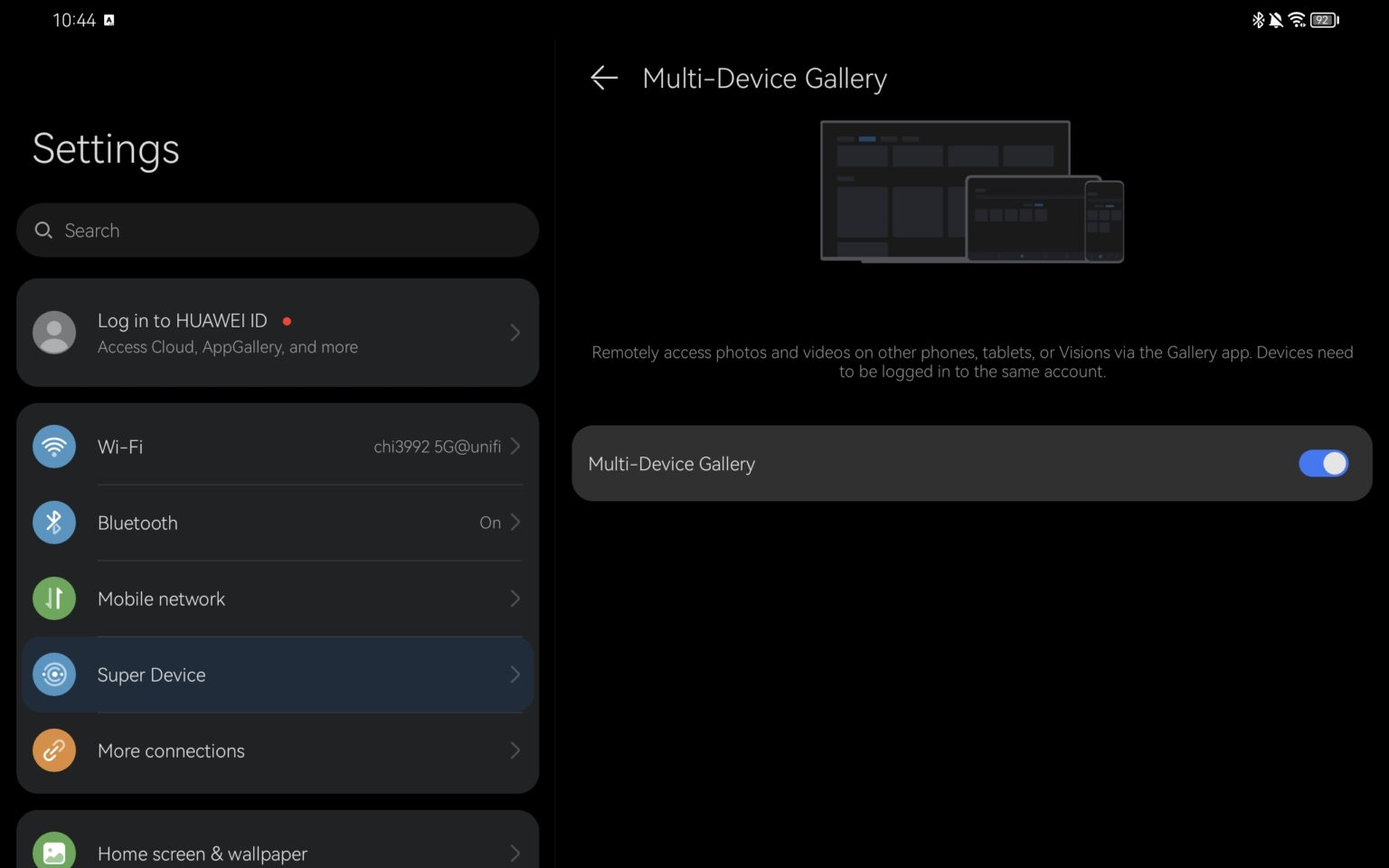 Browse each other's galleries on your phone, tablet or smart screen
HarmonyOS 3 comes with a variety of basic apps, such as a file manager, web browser, gallery, media player, and map navigator. Although there is no GMS, the HUAWEI AppGallery also provides apps that most Malaysian users need. Unfortunately, this tablet comes with a lot of bloatware that users may need to remove or choose to hide.
In terms of gaming, the HUAWEI MatePad Pro 11 can handle mainstream mobile games. In Asphalt 9, the device hardly heated up. This is thanks to a built-in six-layer three-dimensional heat dissipation structure, which uses the thinnest liquid cooling in the tablet industry. The vapour chamber ensures that the tablet doesn't become hot even after operating for many hours. At most, it will be a little warm.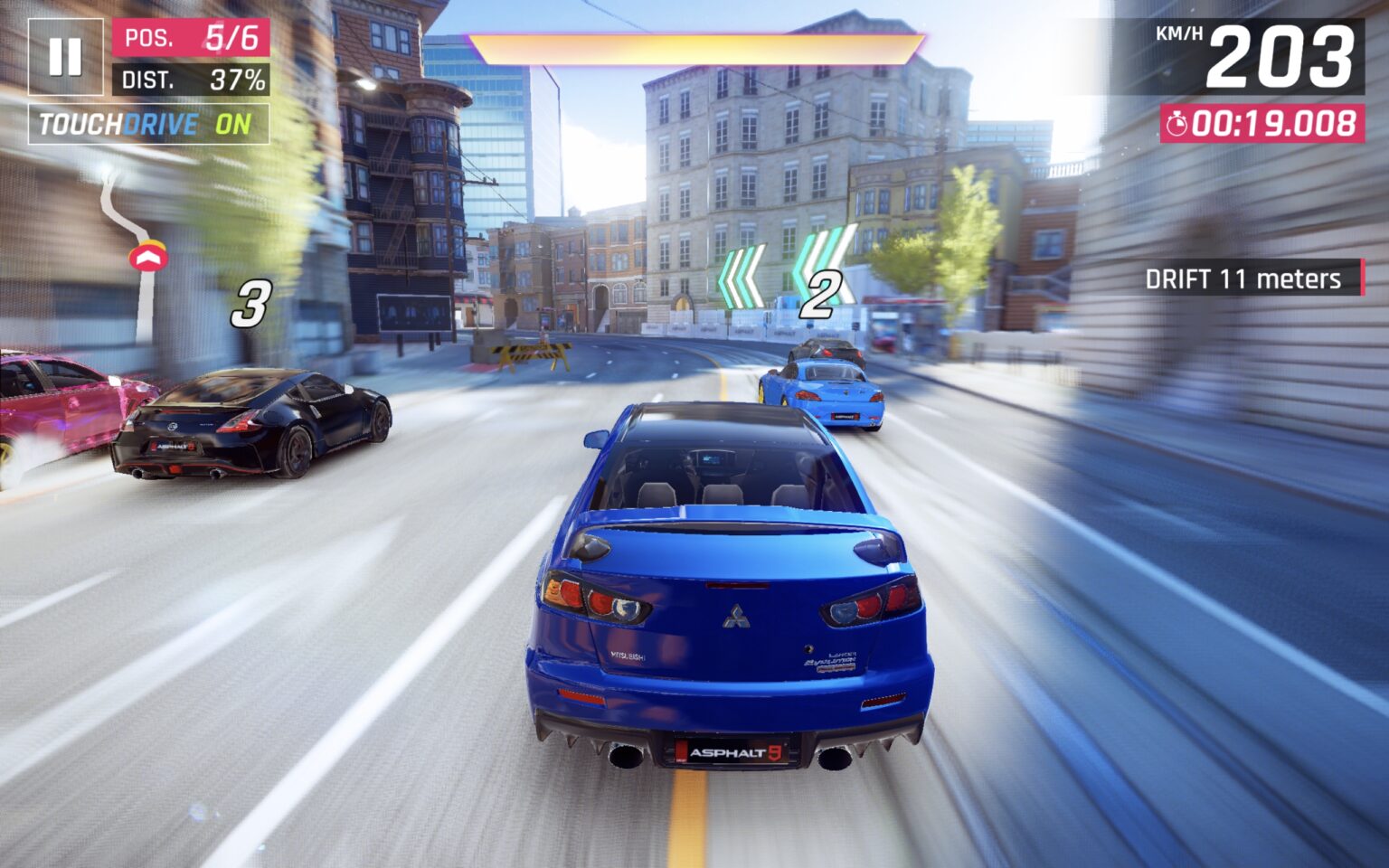 Games look great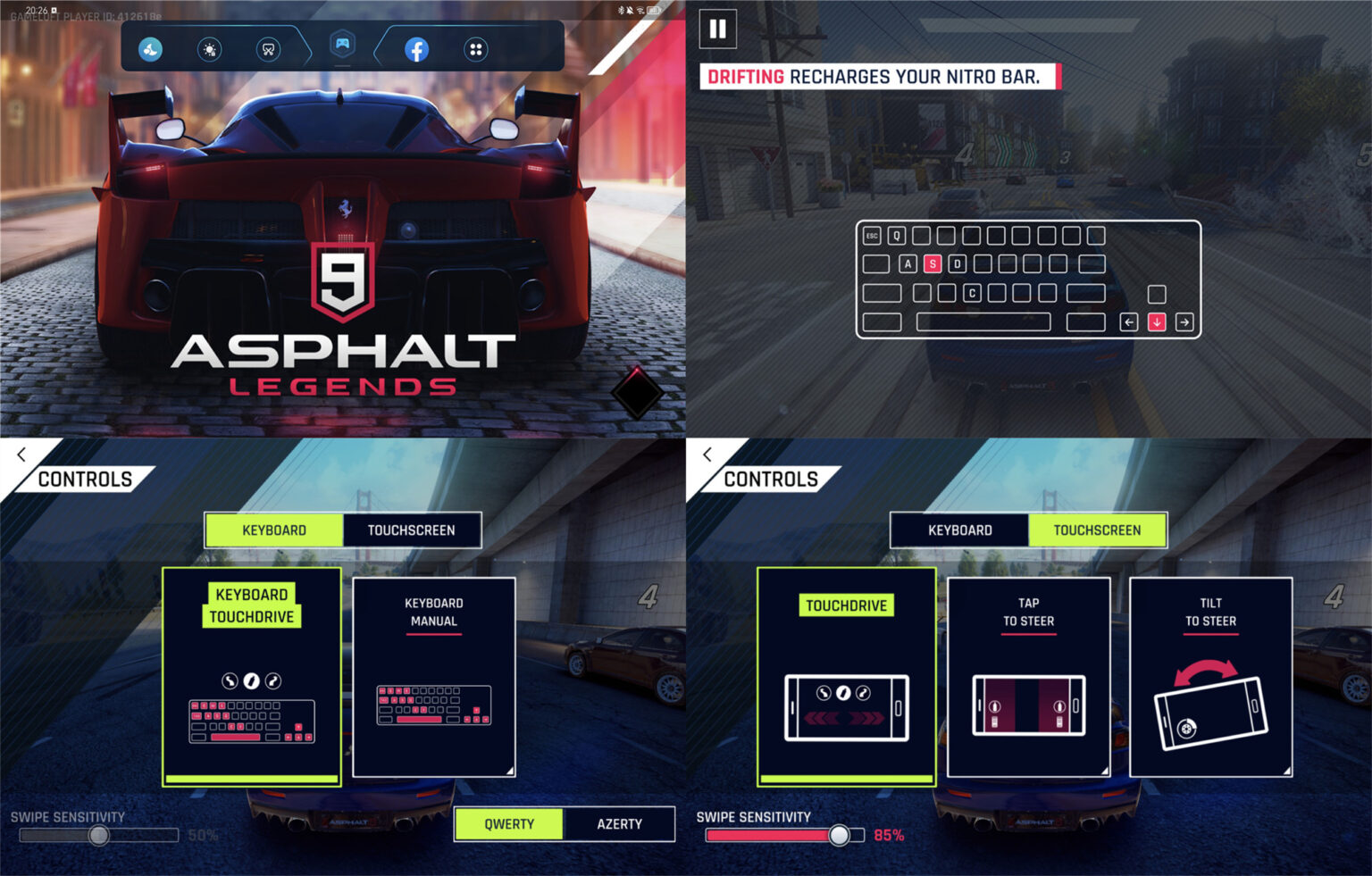 The keyboard supports typing and game controls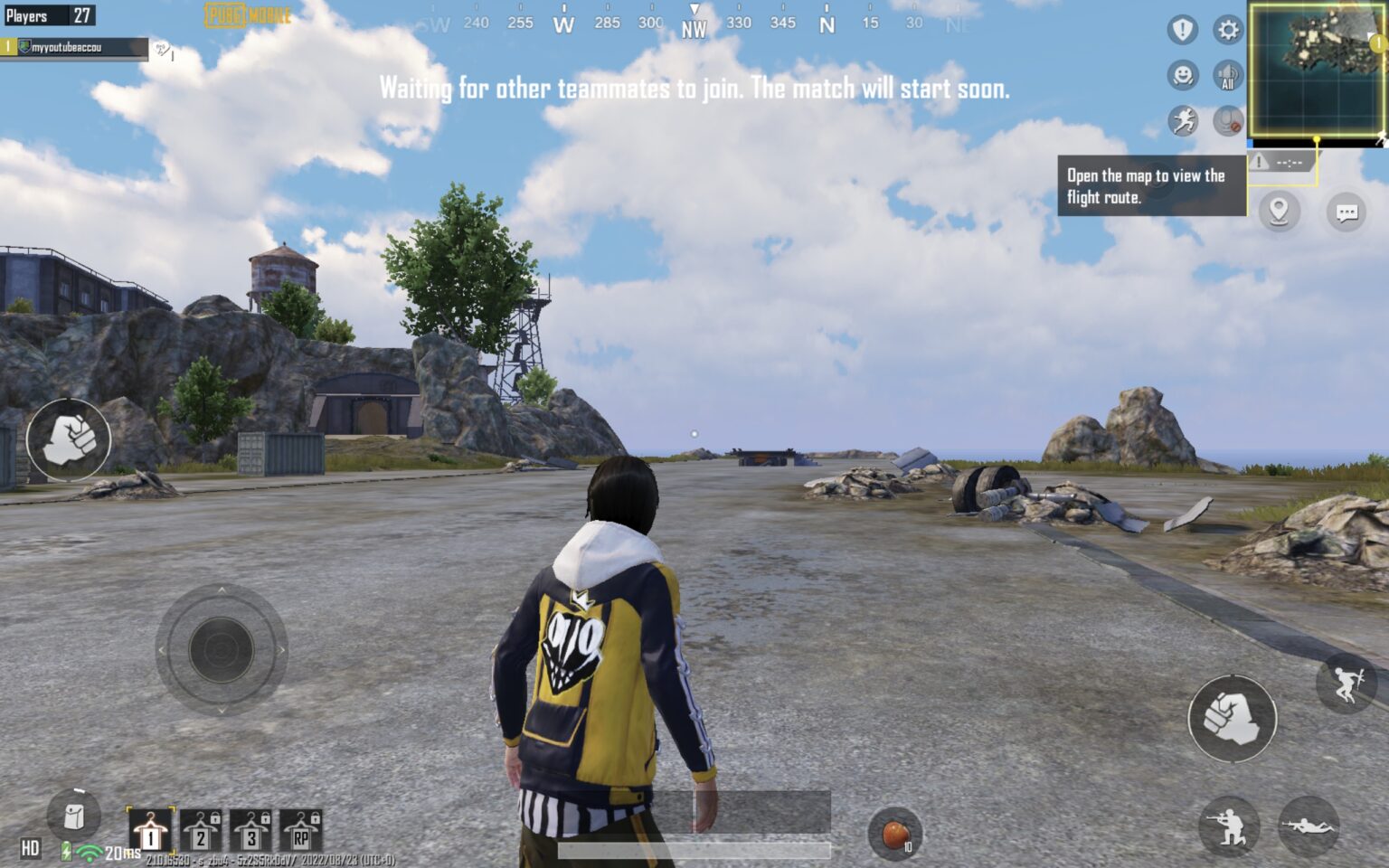 PUBG Mobile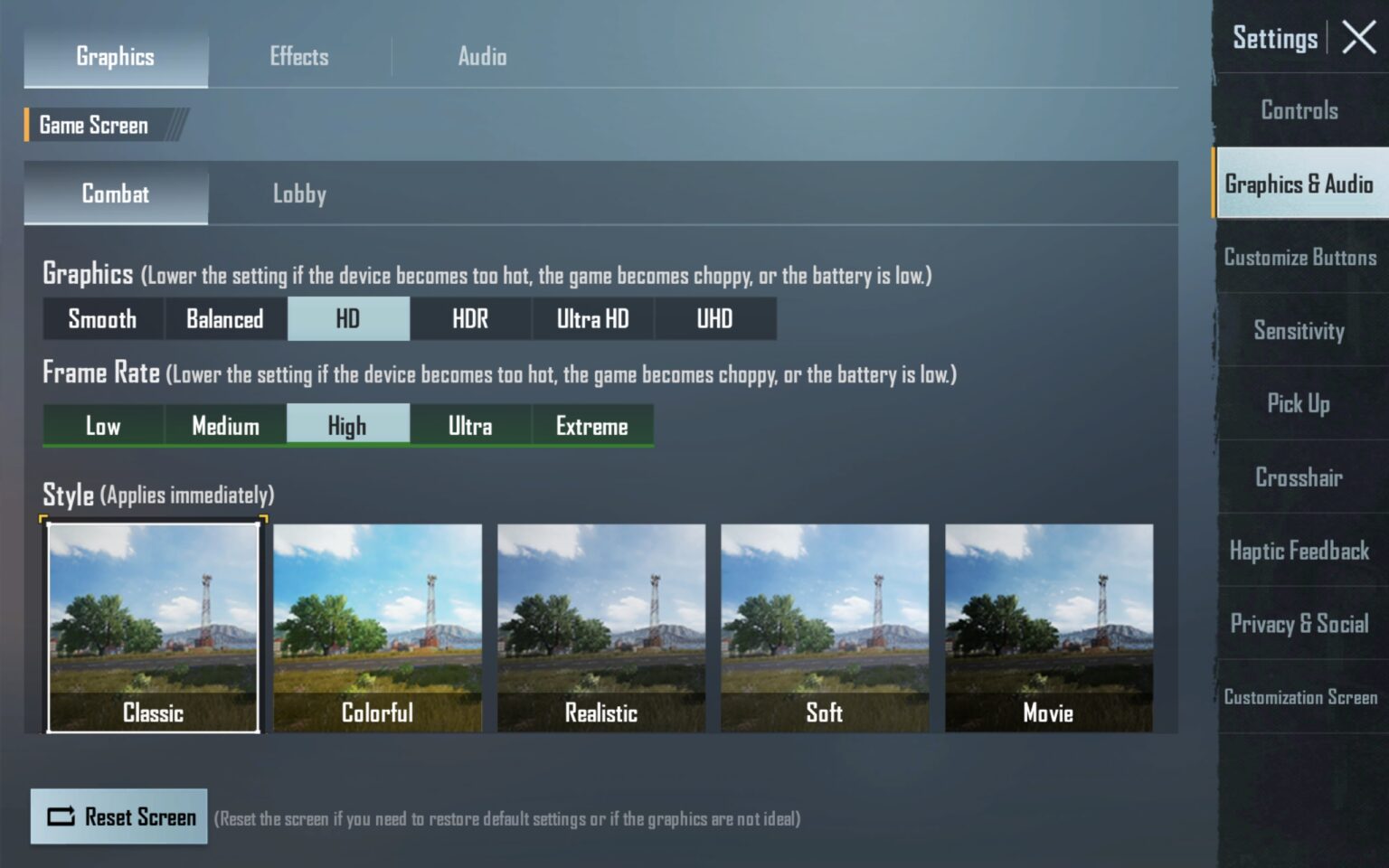 Playable at a decent video quality
However, the tablet isn't suitable for playing mobile games due to the large screen size. That's because your hands may not be able to reach some buttons at the top of the screen.
Another thing to note is that the MatePad Pro 11 doesn't just come with two variants with different chipsets. Both variants have different fast charging speeds. The Snapdragon 888 4G version comes with 66W fast charging, but the variant we reviewed only supports 40W fast charging.
Both variants come with a built-in 8300mAh battery. In terms of battery life, the MatePad Pro 11 can last for 2 days under normal conditions, which is suitable for businessmen and women who need to travel for meetings or conferences. Also, it takes about 2 hours to charge the tablet from 1% to 100%.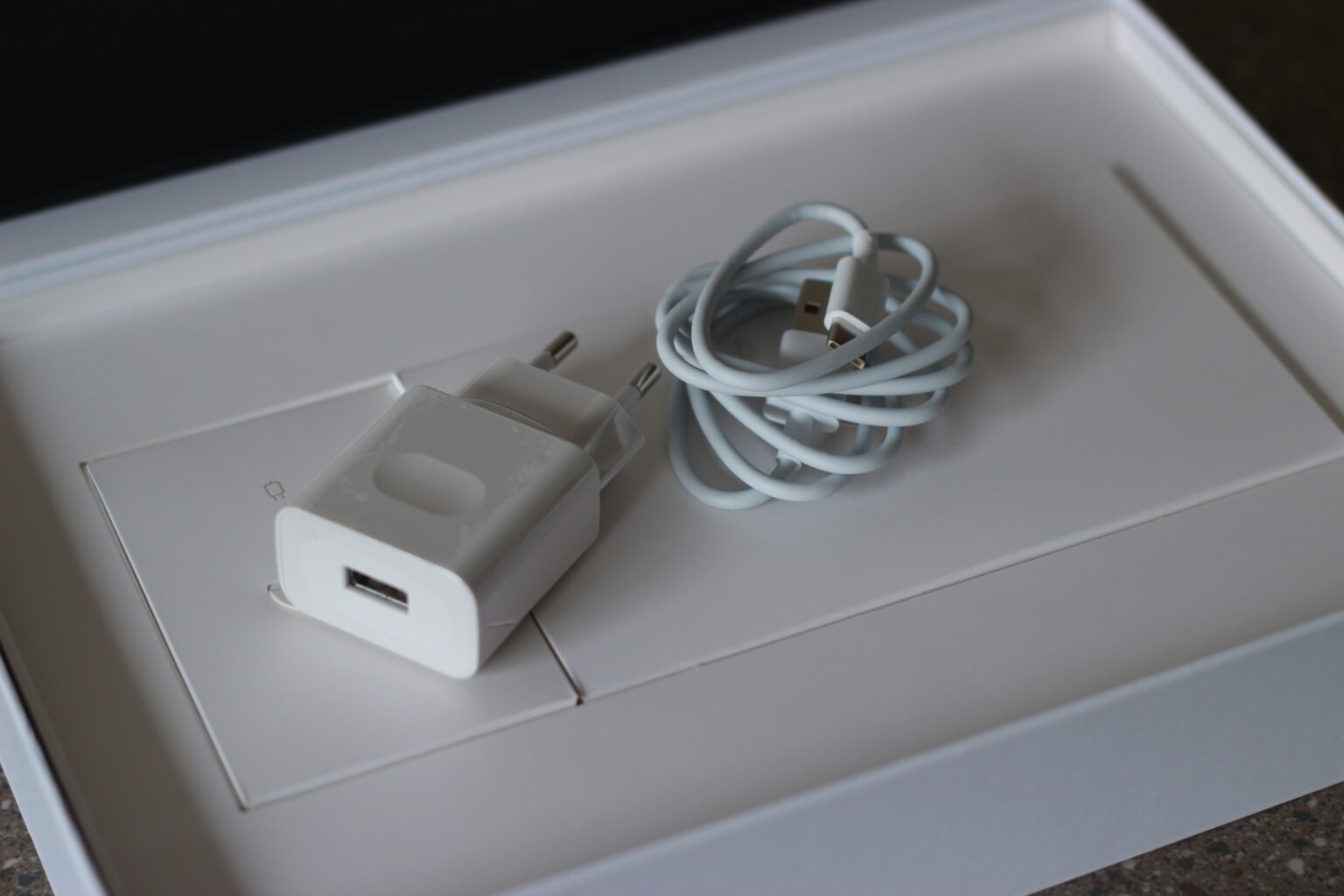 40W fast charger and USB Type-A to Type-C cable included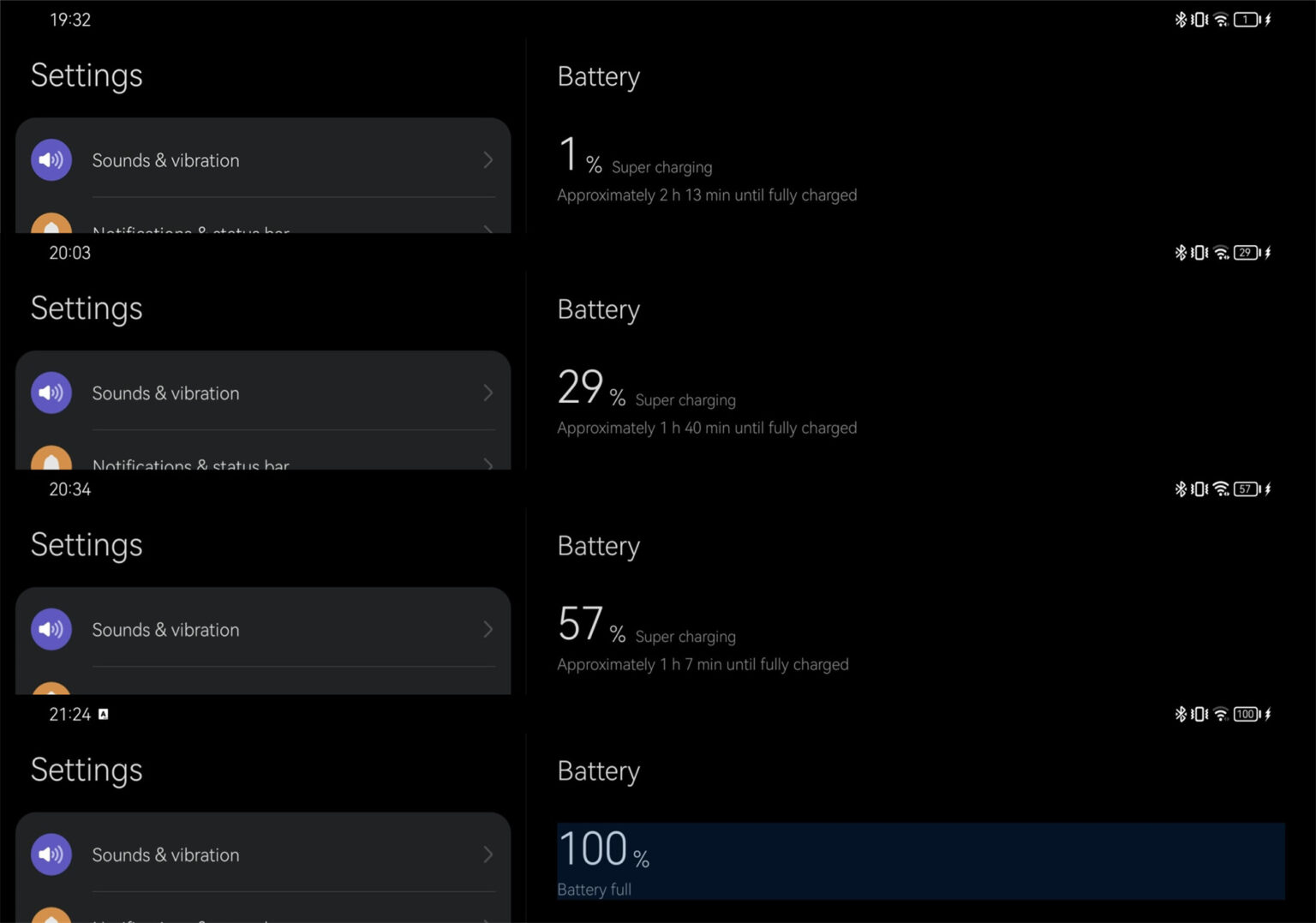 It took about 2 hours to charge from 1% to 100%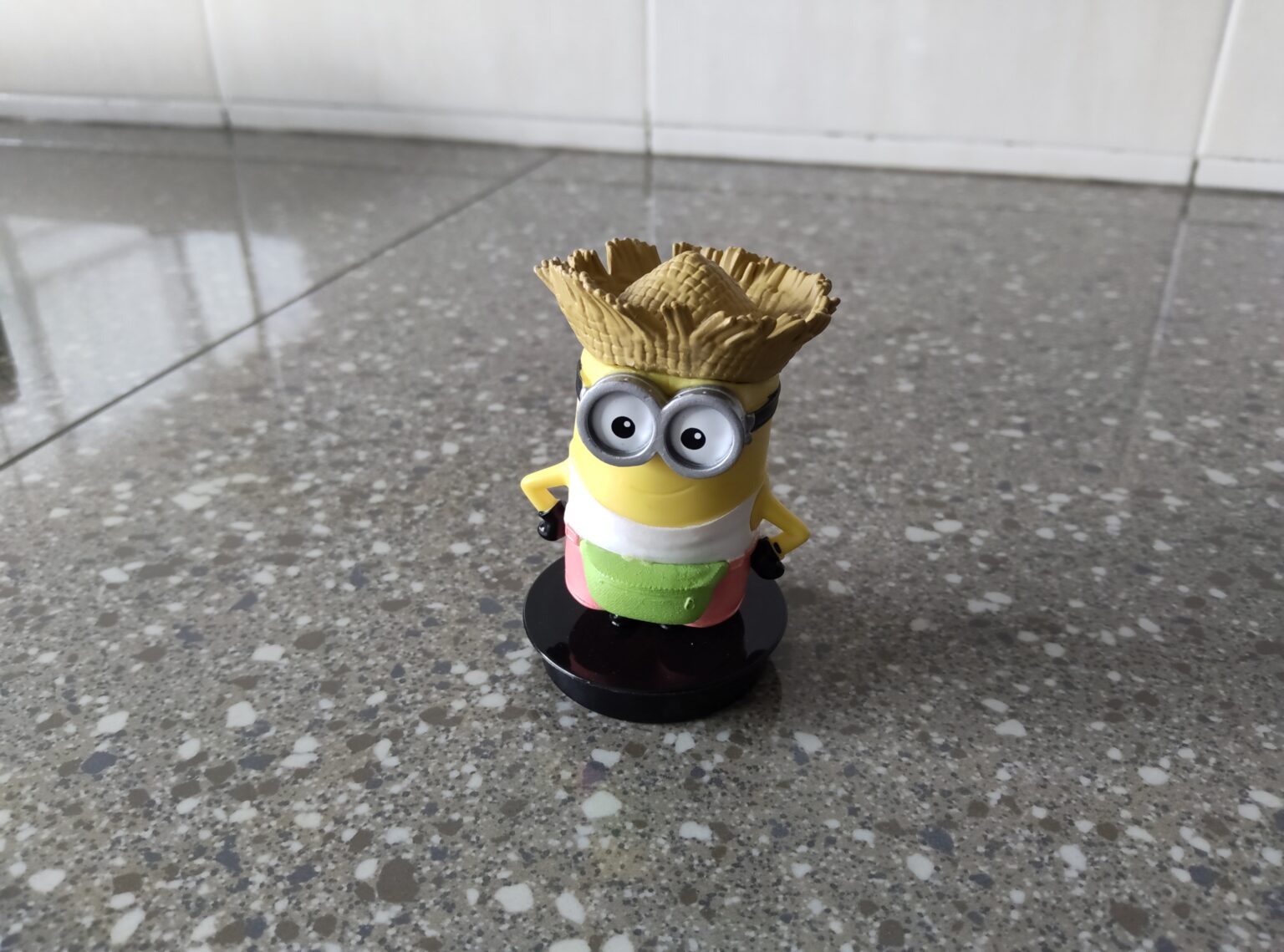 Main camera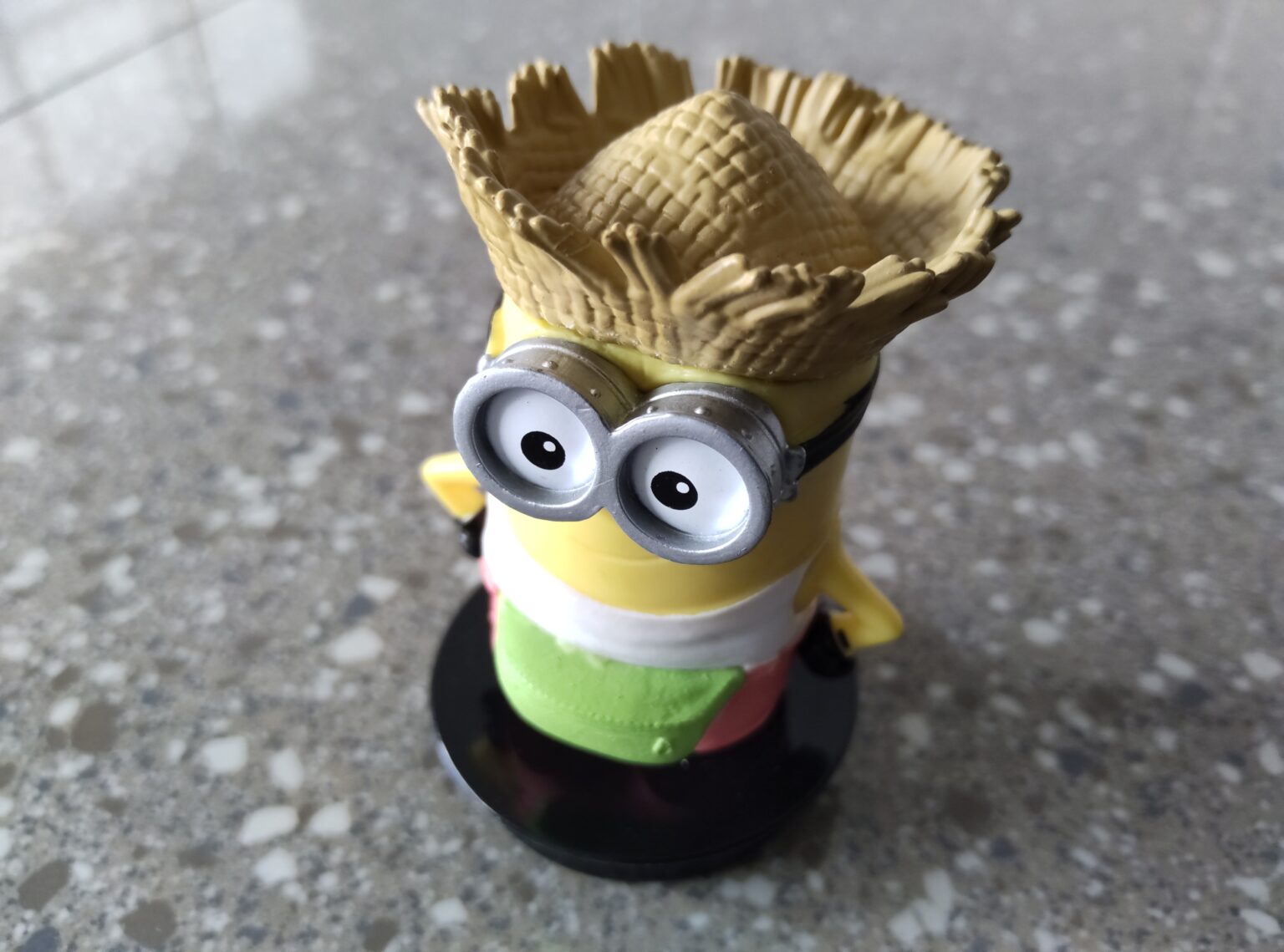 Macro shot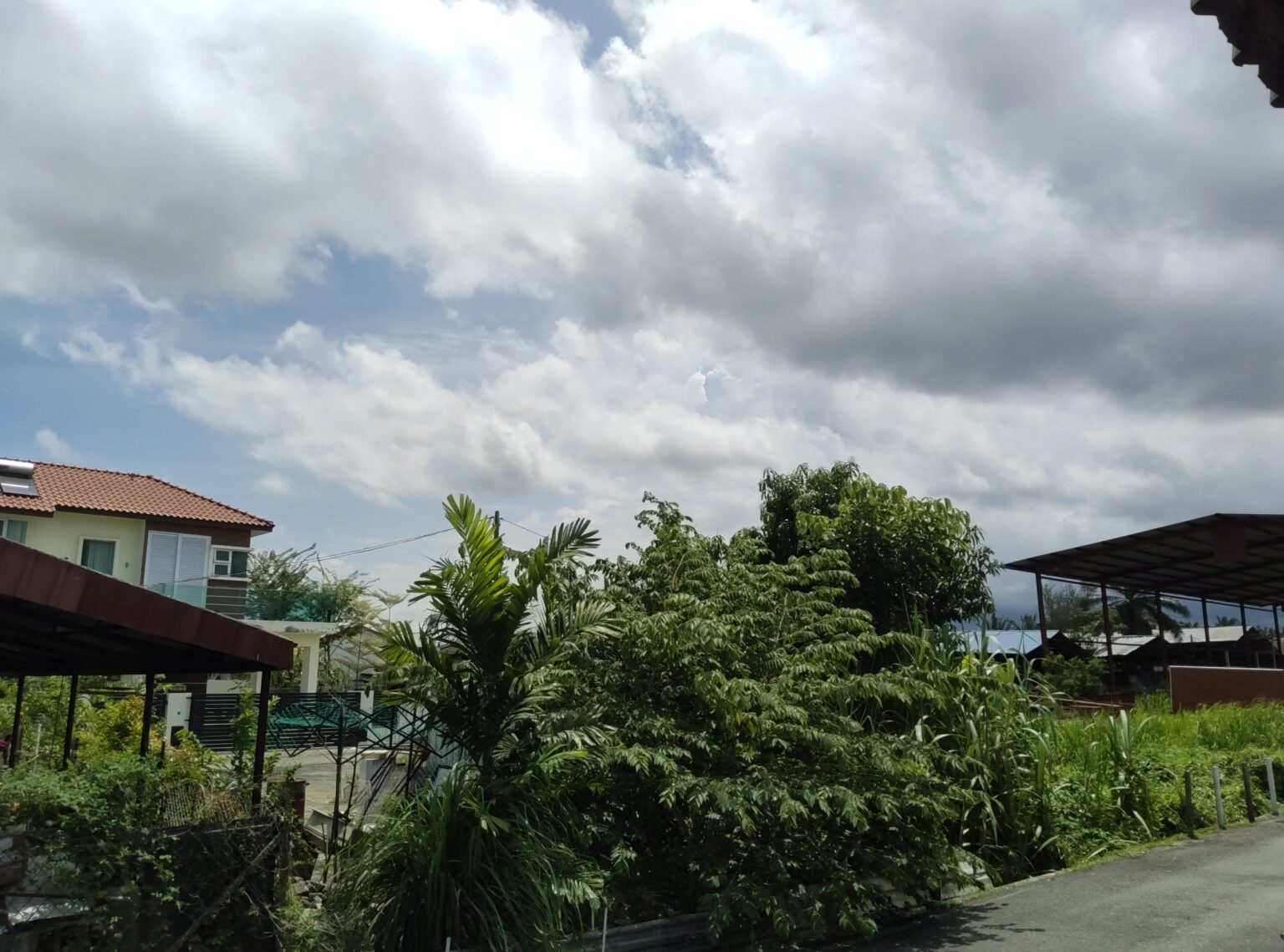 Standard mode
Ultrawide photo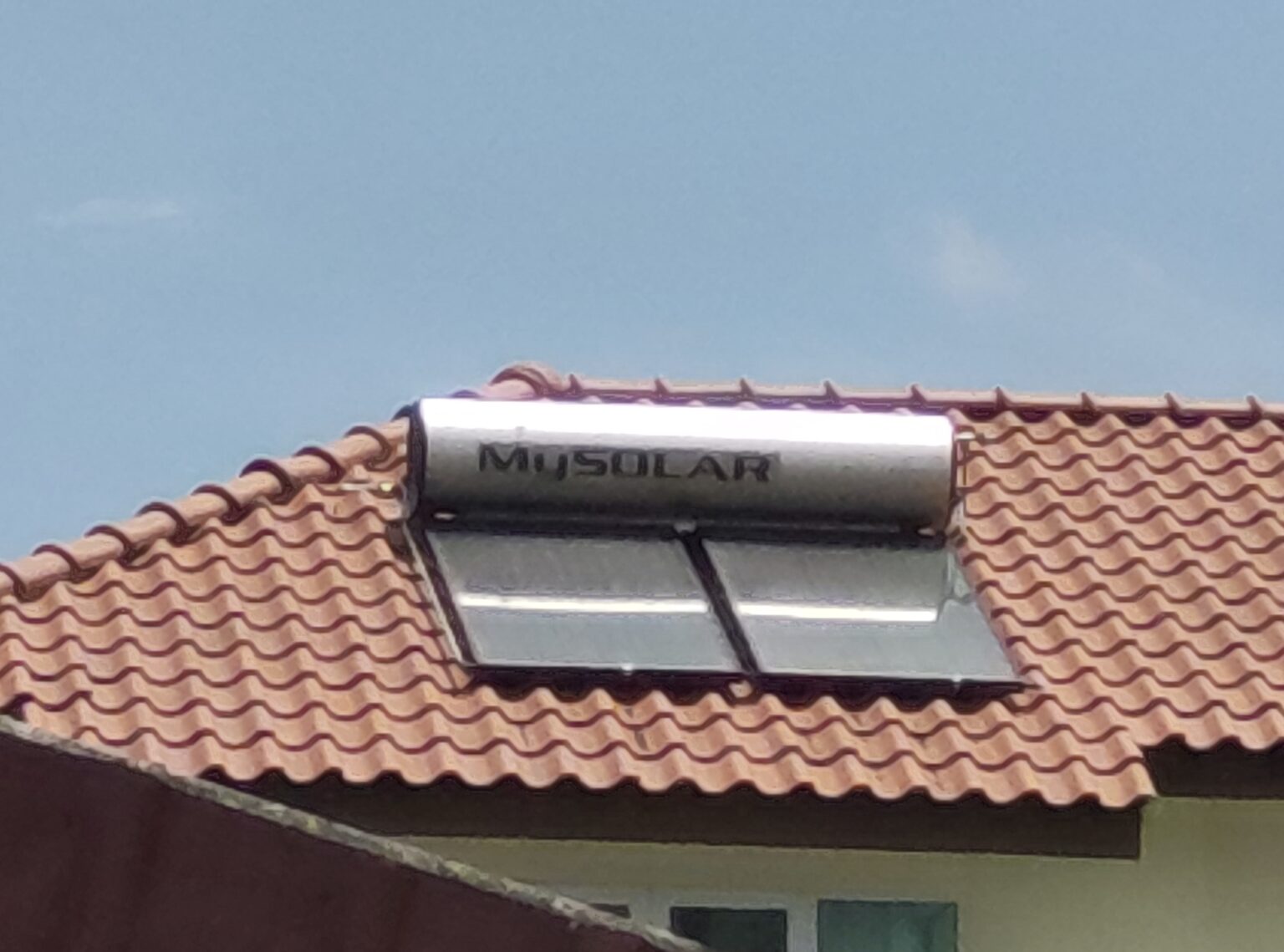 10x zoom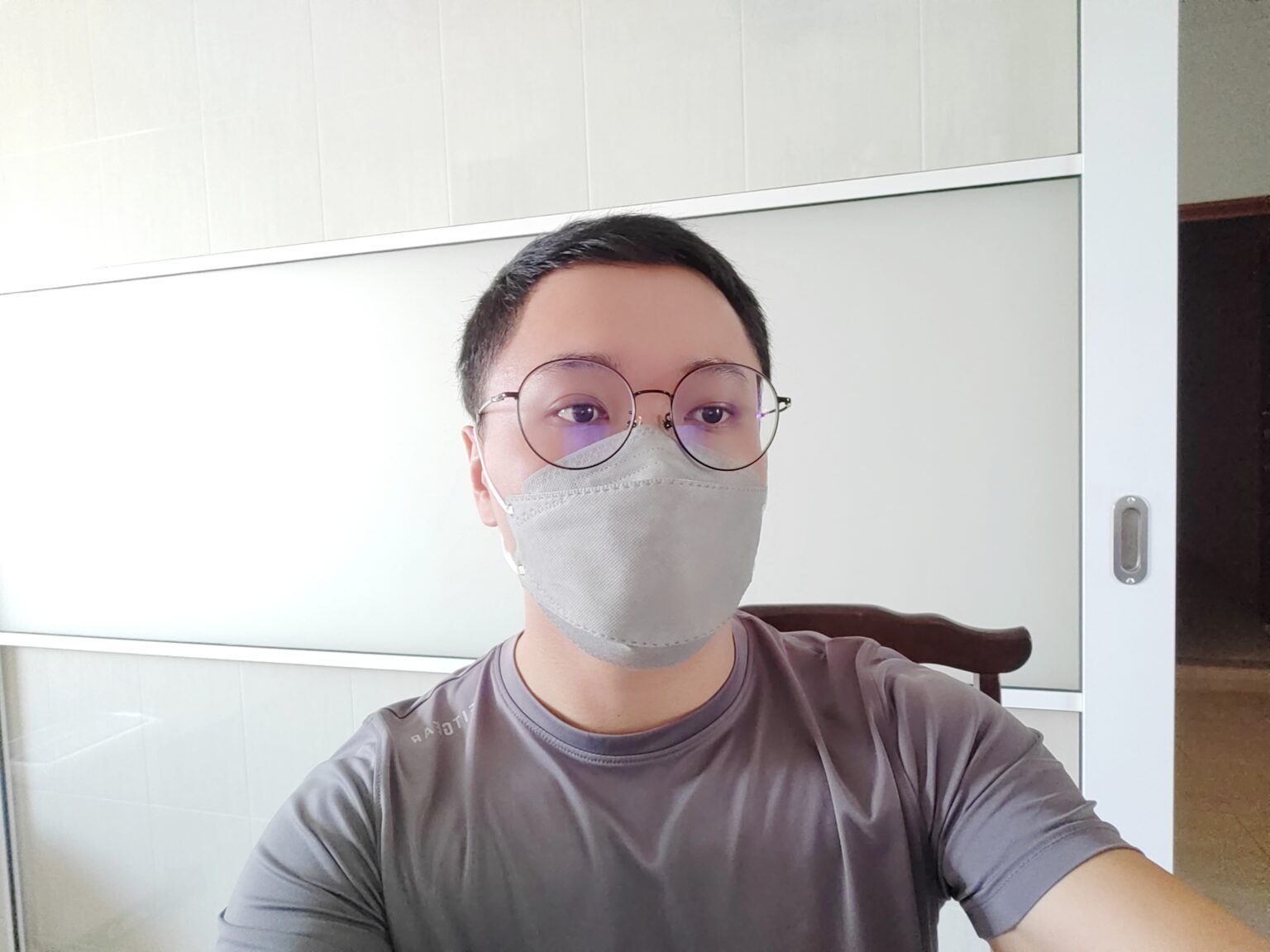 Selfie with the 16MP front camera
For photography, this tablet stands out with dual rear cameras. Specifically, the HUAWEI MatePad Pro 11 has a rear 13MP + 8MP dual camera and a front 16MP selfie lens, which can meet the shooting needs of most people. Of course, most tablet products do not focus on taking pictures, so don't expect this to perform like flagship mobile phones. Moreover, most people won't use tablets to take pictures. However, it should be fine if you want to use it to take pictures of lecture slides and scan documents in class or attend online meetings.
Many people buy tablets like these for productivity. As the first HUAWEI tablet with HarmonyOS 3, the MatePad Pro 11 has many features that help with that. The parallel windows, universal cards, hyper terminal, and multi-screen collaboration functions are all features that make working on a tablet easier. With the accessories mentioned above, this tablet should be useful for those who need to work on the go. If you already have other HUAWEI devices, this will make collaboration even easier.
Of course, tablets are not laptops, nor can they fully replace them. But the MatePad Pro 11 has made a lot of optimisations, so you'll get improved hardware and software for mobile productivity. Of course, one big issue is the lack of Google Mobile Services. But HUAWEI AppGallery can already provide most of the apps used in Malaysia, including e-wallets, banks, and social media.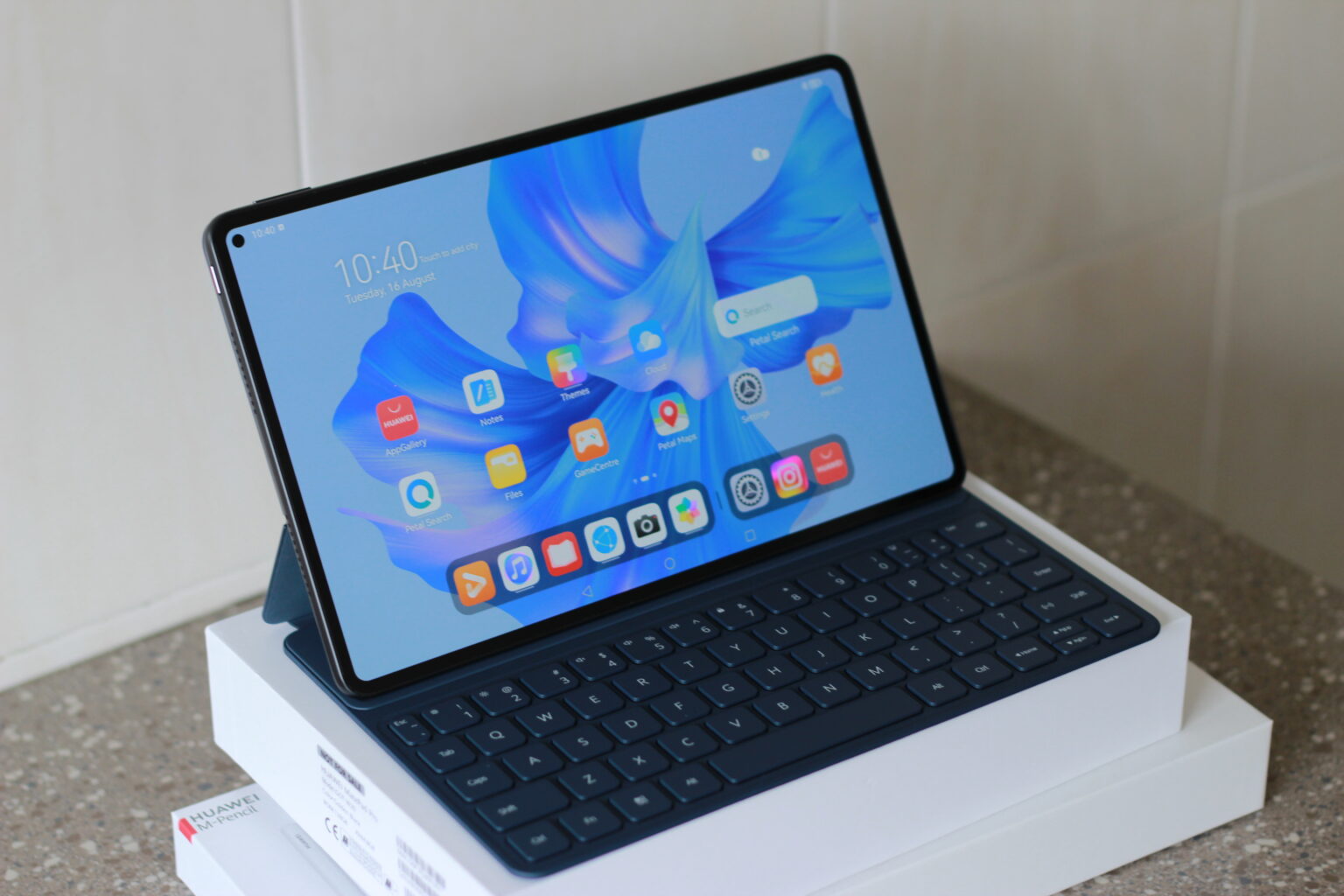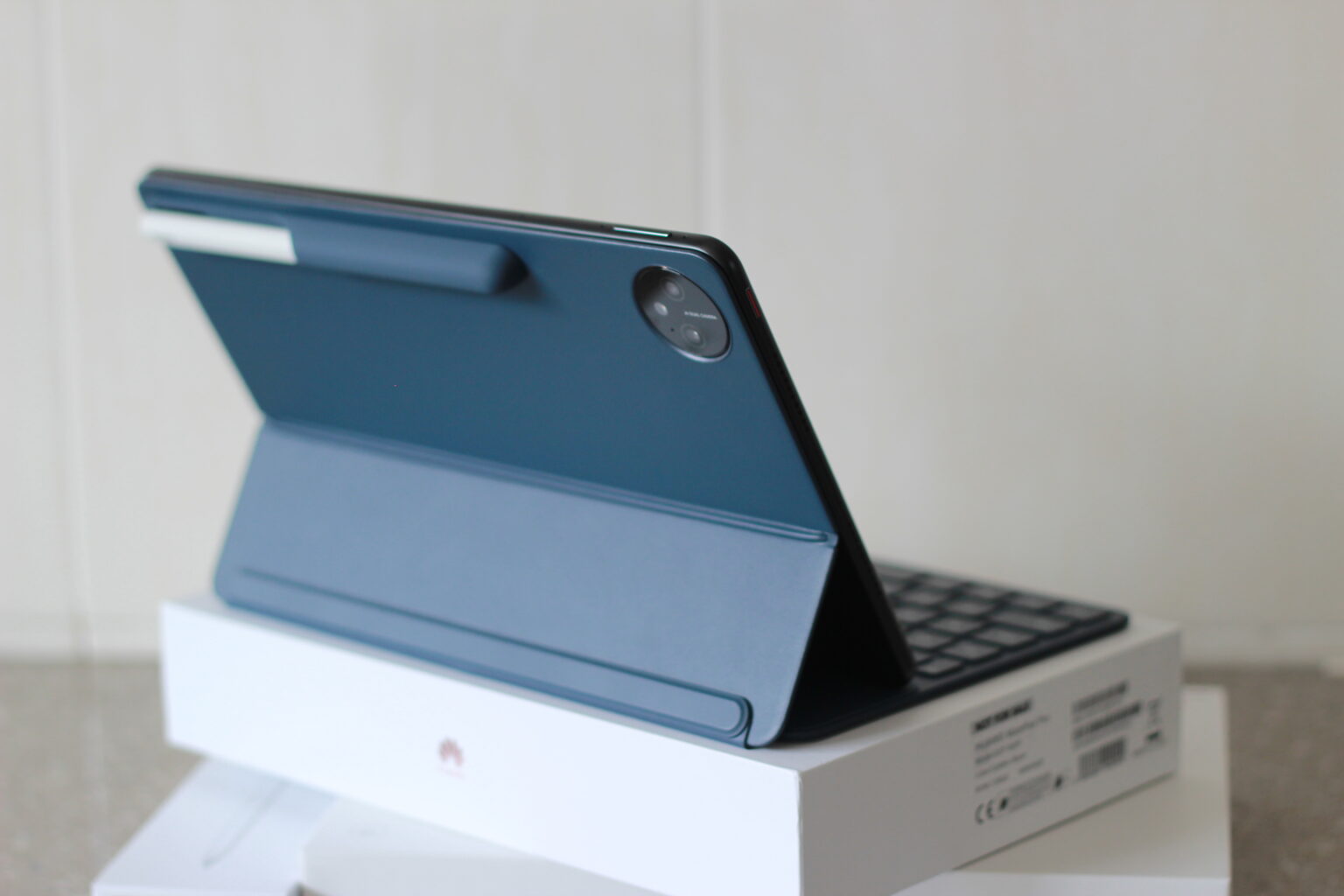 The HUAWEI MatePad Pro 11 8+128GB is priced at RM2999, while the 256GB variant costs RM3699. Similar tablets within the same price range are the iPad Air (RM2699) and iPad Pro (RM3499). For Android tablets, there is the Samsung Galaxy Tab S8+, priced at RM3299.
So, what do you think about this tablet? Let us know in the comments, and stay tuned to TechNave.com for more reviews like this.
Tech specs and features
Here are the full specifications for the HUAWEI MatePad Pro 11:
11-inch OLED panel, 2560 x 1600 resolution, 120Hz refresh rate, 1440 Hz high frequency PWM dimming, 92% screen ratio
Qualcomm Snapdragon 870 4G chipset
8GB RAM, 128GB/256GB storage
Rear: 13MP main camera+ 8MP ultrawide; Front: 16MP selfie camera
8300mAh battery, 40W fast charging
HarmonyOS 3.0
USB-C port
4 x microphones, 6 x speakers, supports HUAWEI SOUND
Golden Black colour
Pros and Cons
Pros: 11-inch 120Hz full screen, thin and light body, and improved photo quality
Cons: No GMS
Conclusion: Makes up for previous shortcomings, offers greater levels of productivity