HUAWEI P40 and P40 Pro are coming, despite all the challenges faced by Mate 30 series this year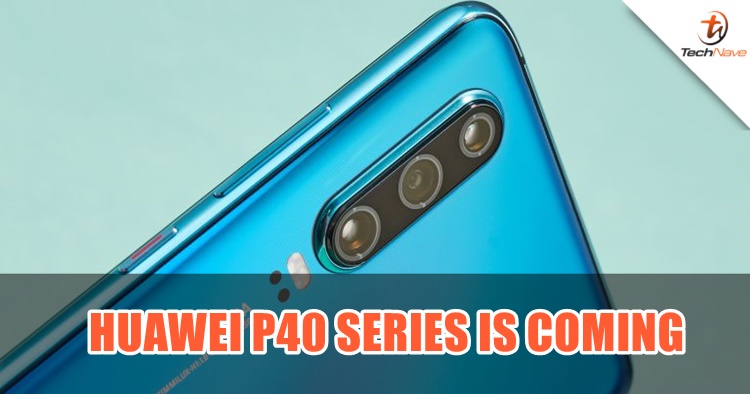 With the ongoing notorious trade war, HUAWEI has faced the difficulty of promoting their Mate 30 series into the global market. Without Google Mobile Services (GMS), the Mate 30 series can only rely on HUAWEI Mobile Services (HMS) which is still not quite stable compared to the widely-used service from Google. However, we've already gotten the news that HUAWEI is still going ahead for its next flagship which will be the P40 series.
HUAWEI releases flagship smartphones twice a year with their P series launch in the beginning and the Mate series later in the same year. Getting P40 series can still be promising as the launches have become a yearly routine for the company to carry out. Unfortunately, without GMS, we think the company is going to get the same reactions from consumers for its new P40 series as Mate 30 series was already struggling for its global launch earlier.
Also, there are a few theories related to the release of the P40 series as well. The first theory is HUAWEI might not name its new P series as P40 or P40 Pro. They could be called the P30 2 and P30 Pro 2 which both using the same internal hardware from the P30 series so it doesn't require any new GMS license.
Then to the second theory, the ban on HUAWEI could eventually be weakened or better, totally lifted. HUAWEI has received 90-day reprieves from the US government to continue working with some of the US companies. Yesterday, HUAWEI received its third extension from the US government that will end on 16 February 2020. From this situation, we can know that at least the Chinese tech giant is still having connections with the US which would lead to a higher chance of working with Google again.
If HUAWEI ends up on its own, don't forget they still have their ultimate solution which is HUAWEI Mobile Services. We have already seen how the OS works with some of the tech products from HUAWEI including the Mate 30 series. The smartphone manufacturer could be in the process of improving the OS for upcoming HUAWEI devices as well.
It is not clear whether the P40 series will still be as popular as the P30 series in the near future, we can only keep our hopes up that HUAWEI finds its way to deal with this situation. For more HUAWEI updates, stay tuned on TechNave.com.