HUAWEI Malaysia today teased the imminent arrival of the HUAWEI WATCH D, its latest wearable touted as the foremost wrist-type ECG and blood-pressure monitoring device. In a statement, the company said that the WATCH D enables users to monitor both metrics anytime and anywhere in real time.
Bringing the convenience of health monitoring to consumers' wrists, the wearable is also lightweight at just 40.9 grams. Moreover, it also uses a mini pump to measure blood pressure accurately anytime and anywhere, which can be utilised for everyday health monitoring and care companion.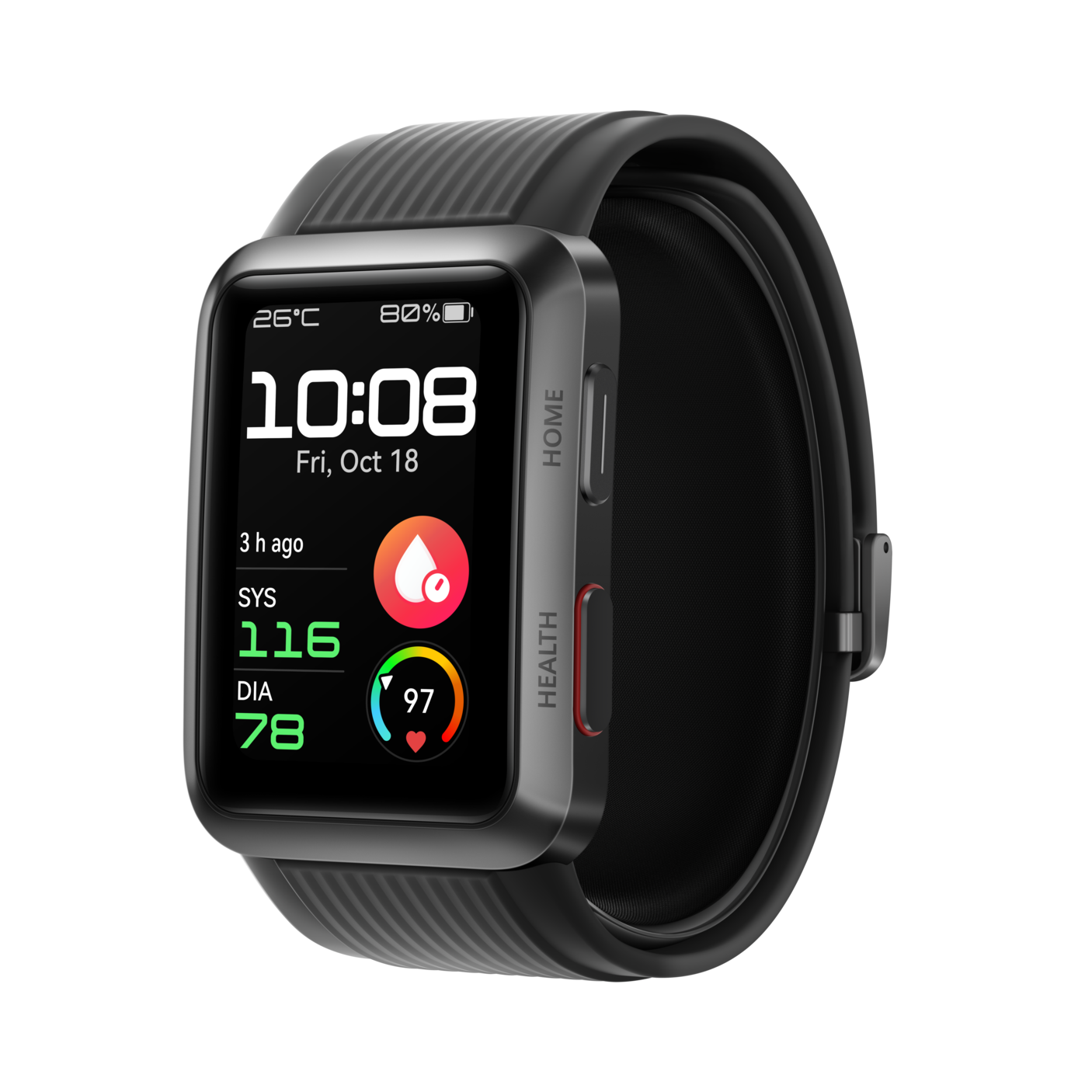 As for the ECG functionality, the WATCH D uses a high-performance sensor module that supports recording ECG data and the immediate generation of ECG reports. The wearable will also remind users to perform ECG measurements as soon as an abnormal heart rate is detected.
Besides that, the WATCH D also supports heart rate monitoring, scientific sleep monitoring, all-day SpO2 monitoring, skin temperature detection, stress monitoring and more than 70 workout modes. Combined with the smart mode, HUAWEI claims up to 7 days of long battery life which ensures users can wear and use it continuously without having to charge frequently.
HUAWEI hasn't revealed the release date of the WATCH D as of yet, though we do expect it to be unveiled sometime this week. For more information, check out the company's Official Website, Official Facebook page or Instagram for the latest updates. As always, make sure to stay tuned to TechNave for the latest tech news and releases such as this!