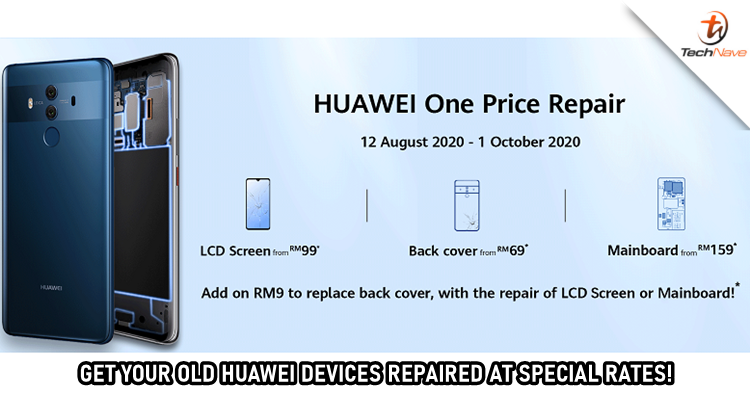 A smartphone can get some scratches or even cracks here and there with everyday use unless you take really good care of it. After getting those damages done to your device, it doesn't mean that it can't go back to the way they looked when you first brought them home. Now, HUAWEI is having a special promotion for you to get your HUAWEI devices fixed at special rates.
A special repair promotion from HUAWEI will run from 12 August to 1 October 2020 for users to replace parts of their older devices at special all-in prices, including replacement parts and service fees. Users can now get their LCD screen fixed starting from the lowest RM99, back cover starting from RM69 and mainboard starting from RM159. For those who get their LCD screen or mainboard replaced, you can just top up an extra RM9 for the back cover. The replaced parts will come with a 90-day warranty, starting from the date of collection of the repaired device. To find out more, do visit this link!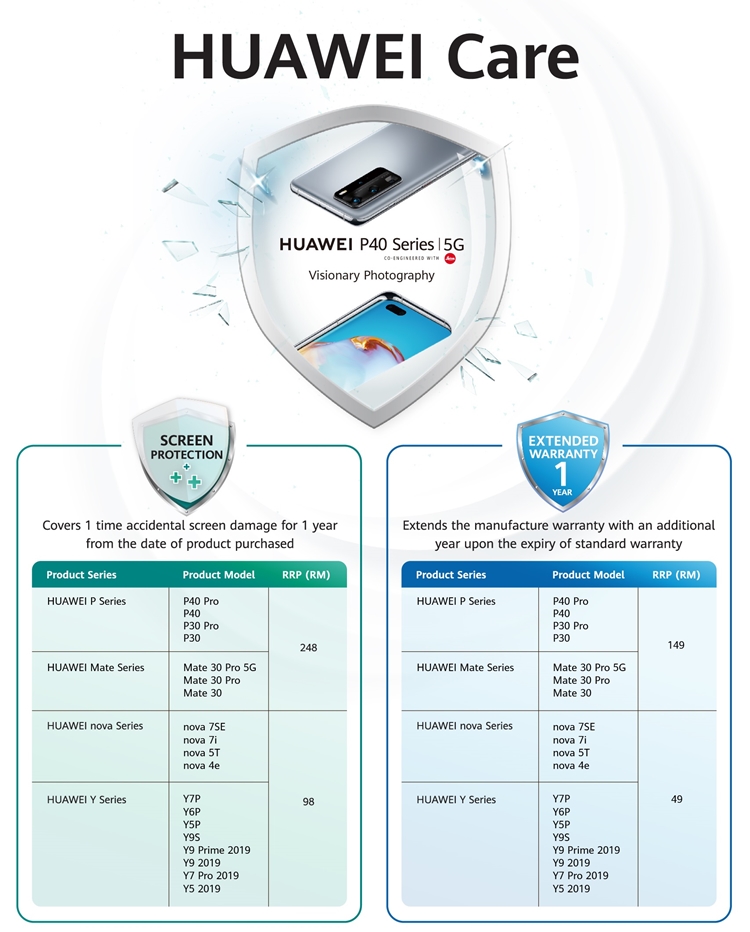 Other than the repair promotion, HUAWEI Members can now enjoy a 10% discount as well while purchasing the latest HUAWEI devices with HUAWEI Care Service Products that include screen protection warranty priced at RM248 for the HUAWEI P40 Series, P30 Series and Mate 30 Series, and at RM98 for the HUAWEI nova Series and Y Series. The discount is also applicable for an extended one-year warranty priced at RM149 for the HUAWEI P40 Series, P30 Series and Mate 30 Series, while the HUAWEI nova Series and Y Series at RM49.
Let us know what you think about these promotions offered by HUAWEI on our Facebook page. Stay tuned to TechNave.com for more latest tech promotions.