Hackers are auctioning YouTube login credentials on hacker forums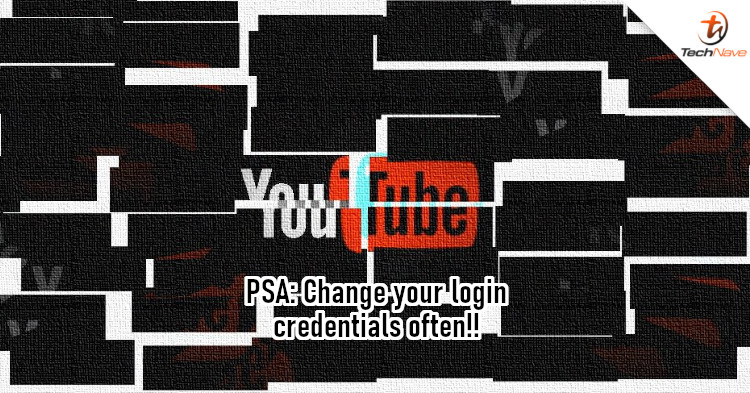 If you run your own YouTube account, you should probably change your password often. Researchers have discovered an increase in demand for stolen YouTube credentials, which are being auctioned to other cybercriminals in hacker forums. These credentials include those for accounts running YouTube channel, meaning you could lose our hard-earned work if you change your login credentials soon.
According to BleepingComputer, hackers are gaining access to these accounts through data stolen from infected computers, phishing, or logs of credentials. These login credentials are then auctioned on hacker forums in bulk. The starting auction depends on the total number of subscribers, with those that have more going for a higher price. A screenshot example showed a hacker trying to sell a batch of login credentials at a base price of USD 400 (~RM1711), while another went for as much as USD 1500 (~RM6417).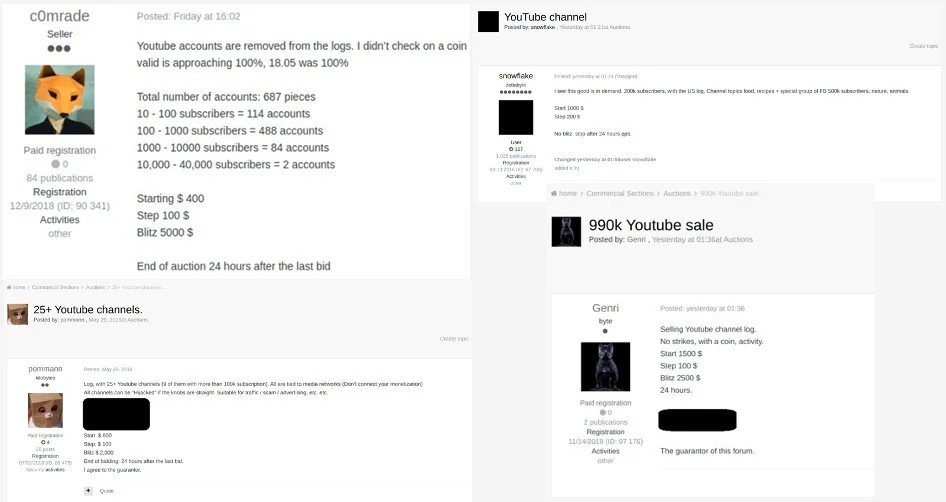 The danger here is rather obvious. If your account is taken over by another person, they can effectively hold your account ransom. It's not a problem if you're just a normal user since you can disconnect the YouTube account from your Google account and start all over. But if you run a YouTube channel with lots of subscribers, you run the risk of your content being deleted while trying to get Google to retrieve your account for you.
As you can see, it's always a good idea to change your login credentials often. It's even better if you use systems like 2-factor authentication since that would greatly reduce the chance of your account being stolen. With that said, what other means do you use to protect your online accounts? Share them with us on our Facebook page and stay tuned to TechNave.com for more news.