Have you always wanted to make a short film, Born of the Galaxy Stars of your mind?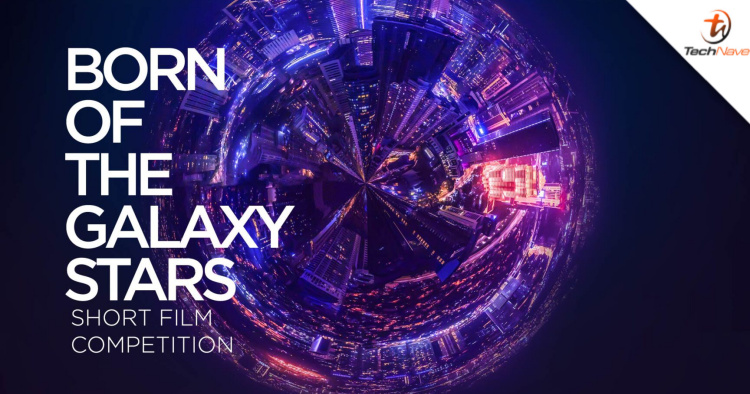 A good movie or film can take your breath away as you sit enraptured by story-telling in one of its finest visual forms. For most of us that's enough, but for those who dream of making their own films, who create content from the twinkling of their mind's galaxy stars, the drive to make your own perfect film and show it to the world never ends.
Quite often, these film-making dreams don't become a reality either through lack of the right tools or means, so your perfect film stays just that… a dream.
But, what if all you needed to do was to capture that dream and put it to paper and script, then get your hands on one of the best film making tools around and then you even get the chance to show it to the world? To a global audience of film makers? That's exactly what Samsung Malaysia is offering with their Born of the Galaxy Stars contest.
As we mentioned above, to join:
Create a short script or synopsis based on the theme and concepts below

Theme: Borderless with Nightography

Concepts: fashion, fitness, romance or music (choose 1 only)

Submit it to MIFFEST by 24 April 2022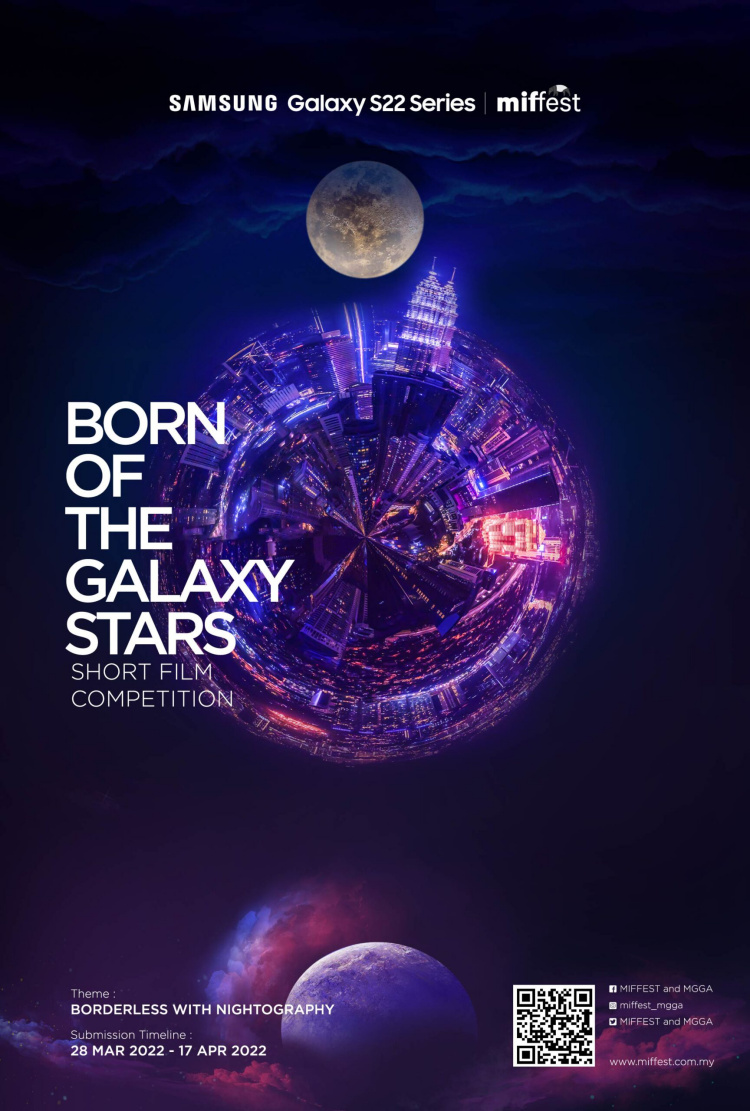 22 film makers will be shortlisted and then offered a Samsung Galaxy S22 Ultra to record their short film or video. Once you've made your short film you could win an award at the Malaysia International Film Festival (MIFFest) in July 2022.
The top three short films in particular will also be premiered at the 5th Malaysia International Film Festival (MIFFest) 2022. The contest is open to all Malaysian residents, aged 18 and above but the top 3 winners will also receive the following prizes:
Grand Prize - One Golden Global Award Trophy by MIFFest, RM8000 cash, and an exclusive invite to MIFFEST 2022

Runner up - One Samsung Galaxy Watch4 and an exclusive invite to MIFFEST 2022

2nd Runner Up - One Samsung Galaxy Buds2 and an exclusive invite to MIFFEST 2022
If you've already got the script all planned out then the next thing to do would be to familiarize yourself with the tool you'll be using to record your short film, the Samsung Galaxy S22 Ultra. You can check out these film making features of the Galaxy S22 Ultra below.
108MP camera for crisp details
One of the most important components for film making is, without a doubt, the cameras. The Samsung Galaxy S22 Ultra comes with a quad-camera module at the back. This includes a 108MP wide-angle camera, which uses Samsung's ISOCELL HM3 sensor.
Without going into the technical details, this sensor promises superior colour reproduction, improved low-light performance, and a higher dynamic range. This means you can take photos and videos with accurate colours and great detail, even during the night. It also supports video recording of up to 8K resolution at 24 FPS.
Nightography for low-light film making
That powerful 108MP camera is backed by reworked software. It comes with an innovation that Samsung calls 'Nightography'. This feature not only lets users capture better photos in low light, but also works for video recording.
When it's dark, the Nightography camera uses a dual-track image stabilisation system. This allows it to capture more light with a slower shutter speed but keeps the video clear and stable. There's also an Auto Frame Rate feature that adjusts the frame rate when there are changes in the lighting. You can learn more about Nightography in the video below.
Powerful chipset for fast processing
These camera features are all powered by the latest Qualcomm flagship chipset - the Qualcomm Snapdragon 8 Gen 1. This is the world's first 4nm mobile chipset, which comes with an upgraded Neural Processing Unit (NPU) and 7th Gen AI Engine. Thanks to this combination, the Galaxy S22 Ultra can make full use of the 108MP camera for all its high-end camera features.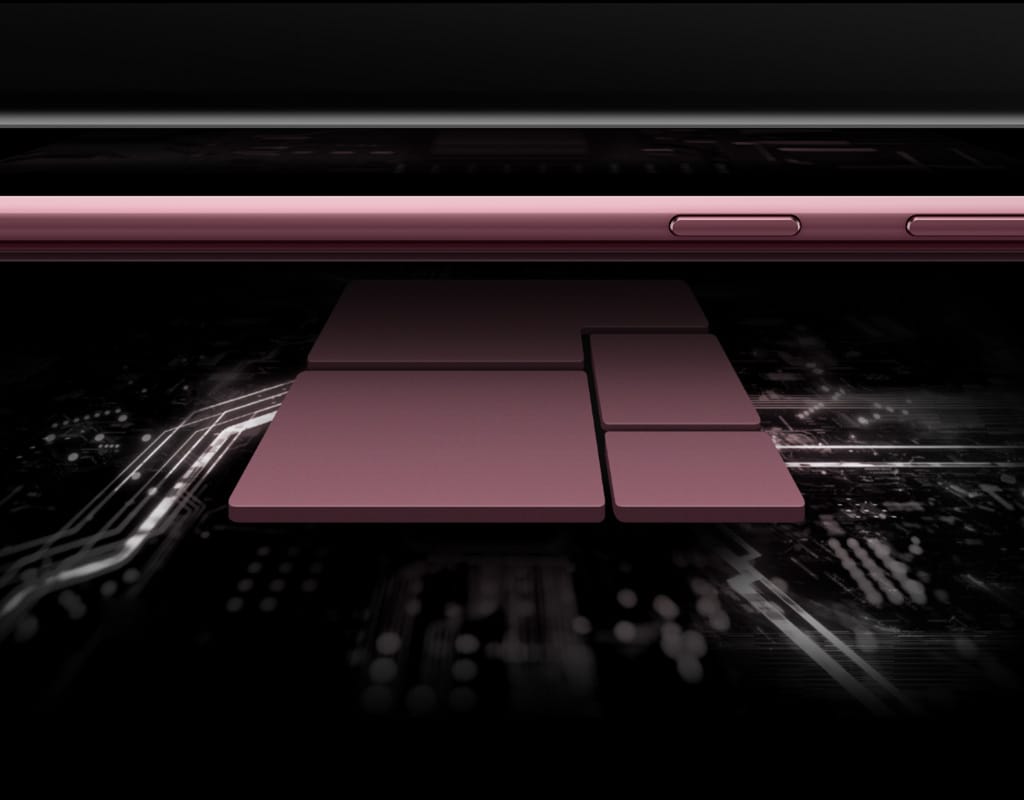 Of course, there's a lot more to the Samsung Galaxy S22 Ultra than that. But if you want to record top-quality videos without lugging a camcorder around, this could be the option to go for. For more info about the phone, check out the official product page.
With just a few more days away from the submission date now's the time to capture that short film dream of yours and put it into a script. So, make sure to follow those steps above and as always, stay tuned to TechNave.com.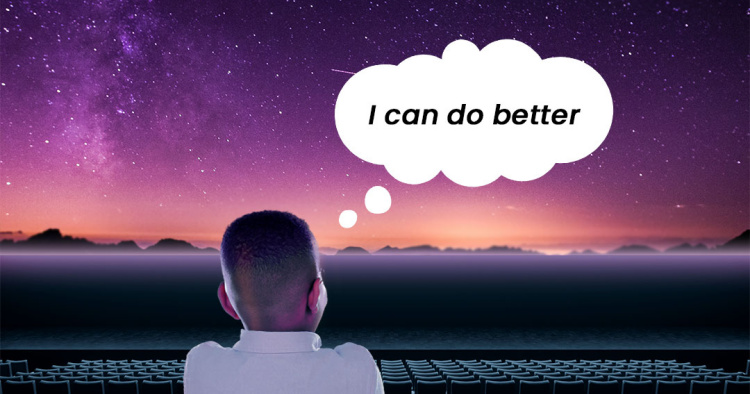 Can you? You won't find out for sure, until you try
Samsung Galaxy S22 Ultra 5G Specs & Price >