Here are 5 cool facts about the Samsung Food Showcase that you probably didn't know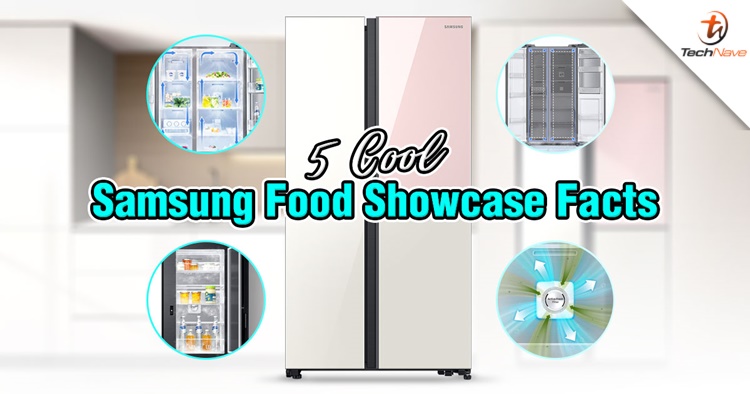 With the economy reopening in Malaysia, most Malaysians like yourself may be out there shopping for something you need. Maybe it's a new TV or a set of clothes, a new smartphone or perhaps even a new refrigerator. That's right, we will be talking about a fridge in this article. Sounds mundane, but hear us out first.
So, what's so special about this Samsung fridge? At first glance, it looks like any ordinary fridge, but it's called the Side by Side with Food Showcase (I'm not making it up). According to Samsung, a Food Showcase is a "fridge within a fridge" that allows you to quickly access all of your family's favourite food and drinks.
#1 Food Showcase
Food Showcase demo
Believe it or not, Food Showcase is not a new thing, as it has been going on for a few years now. If you're not familiar, allow us to explain. Basically, you can store and organise different food and drinks efficiently with versatile storage spaces. For example, if you and your mum want to take something from the fridge at the same time, you can both open it at the same time, just like the video demonstration above.
#2 SpaceMax Technology
How is it possible for a fridge to store that many things? Well, this is due to the SpaceMax Technology that uses a very spacious 617-litre interior. The walls within are much thinner than your typical fridge and use a minimal amount of high-efficiency insulation. With this technology, Samsung created more storage areas without drastically increasing the fridge's size or compromising energy efficiency.
Plenty of storage
#3 All-Around Cooling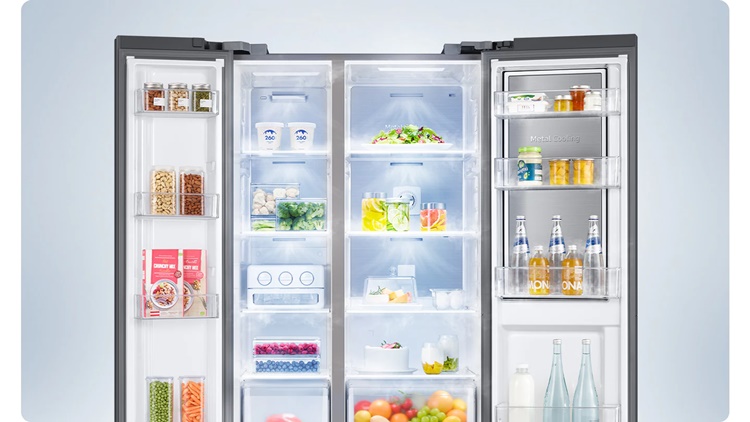 Cooling distributed evenly
Okay, so the Food Showcase provides lots of space, but how does it distribute the cold temperature? This is where the All-Around Cooling comes in to make sure everything in the fridge is cooled at an even level. The system constantly checks the temperature from corner to corner, so you don't need to do a thing - just let it do its job.
On the other hand, there is also a Metal Cooling feature. This keeps your food fresh even if you frequently open and close the fridge door. This is possible as the Metal Cooling duct at the back wall helps maintain optimal internal temperature, retaining the cold whenever the door is opened.
#4 Digital Inverter Technology
If you think the technology that we just mentioned sounds "expensive" and consumes a lot of electricity, don't worry. Samsung has looked into this and integrated a Digital Inverter Compressor that can keep the fridge working for 21 years (certified by the VDE for Reliability). So it's energy-efficient, it doesn't make noises, and has a 10-year warranty.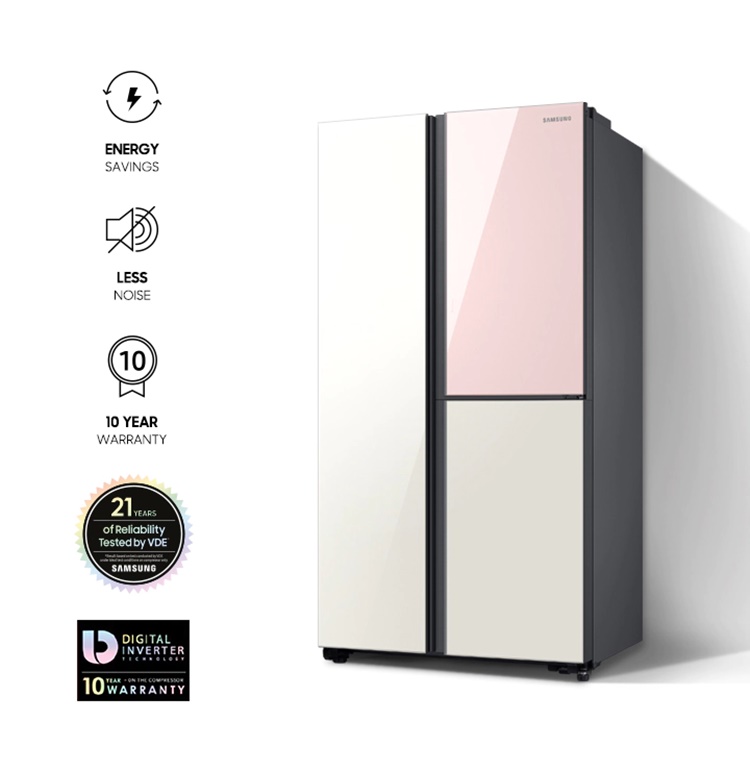 Digital Inverter Technology
On top of the warranty, Samsung also said that its durability is guaranteed for 10 years. The Digital Inverter Technology will stay with you for a long time, automatically adjusts its speed in response to cooling demand, all while reducing wear and tear.
#5 Sleek flat doors
Last but not least, the Food Showcase fridge has a sleek and seamless design that fits a minimalistic approach. Say goodbye to protruding fridge doors with large handles, and give your kitchen a satisfying modern look. It would fit in perfectly within the interior of your kitchen, along with your appliances and cabinets.
This is how your kitchen would look like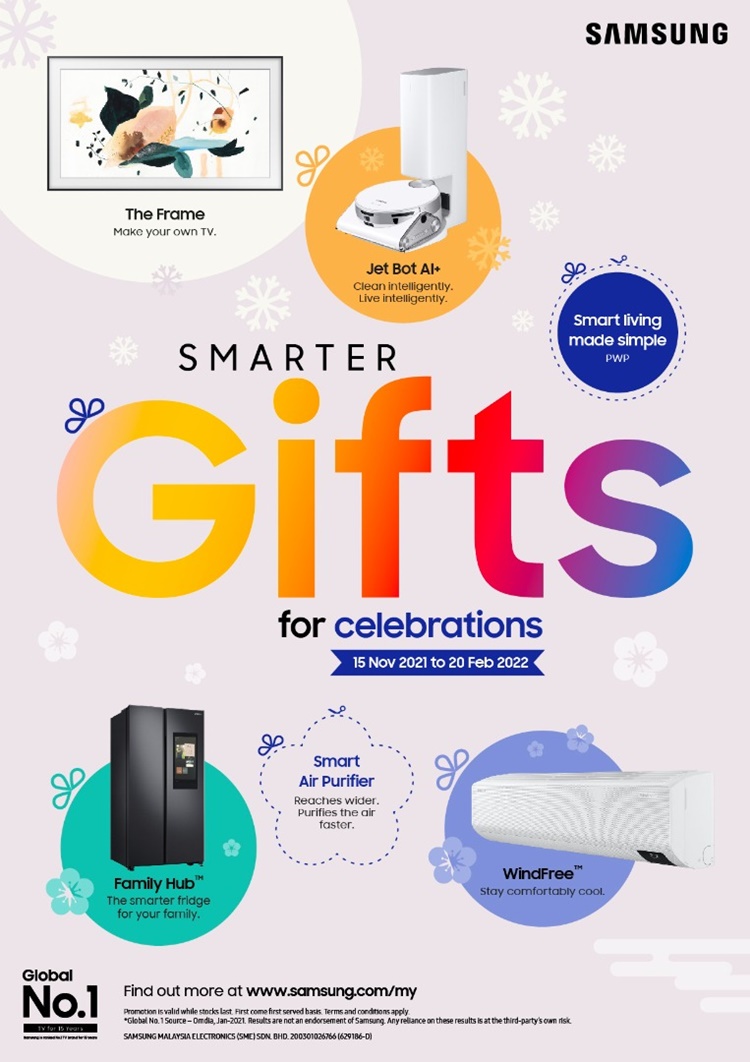 That's pretty much it, folks. Speaking of the Side by Side Food Showcase, this fridge's is on promotion in conjunction with Samsung Malaysia's ongoing Smarter Gifts campaign until 20 February 2022. As long as you purchase the fridge during the period, you can also receive RM300 Touch 'n Go eWallet credit for free!
If you would like to learn more, you may visit the official webpage here to check it out. Grab this chance while you still can! Stay tuned for more tech gadget articles at TechNave.com.