Here are the 3 benefits of using the Samsung Galaxy Z Fold3 5G and Galaxy Z Flip3 5G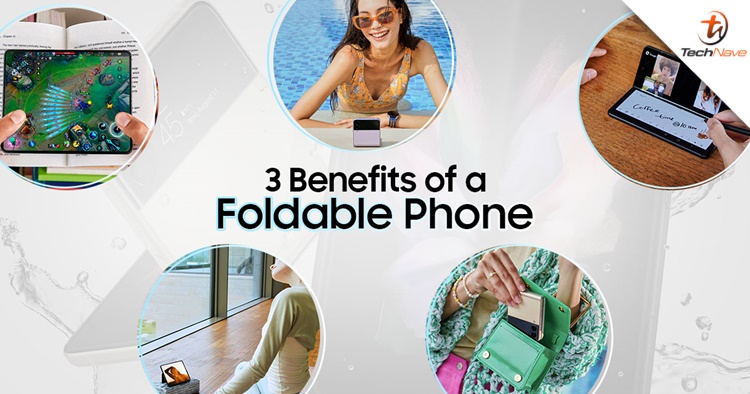 In this season, Samsung is back again with another new generation of foldable smartphones. We all saw them coming and now we have the Samsung Galaxy Z Fold3 5G and Galaxy Z Flip3 5G in all their splendour. At prices starting from RM6699 and RM3999 respectively, these foldable phones are more than meets the eye.
Granted, the Galaxy Z Fold3 5G and Galaxy Z Flip3 5G aren't for everyone. But if you happen to be one of the consumers who are eyeing this, stay a while and read on about the benefits of a foldable phone and how you could utilise it fully. Let's get right to it.
#1 Pocketable and uninterrupted main screen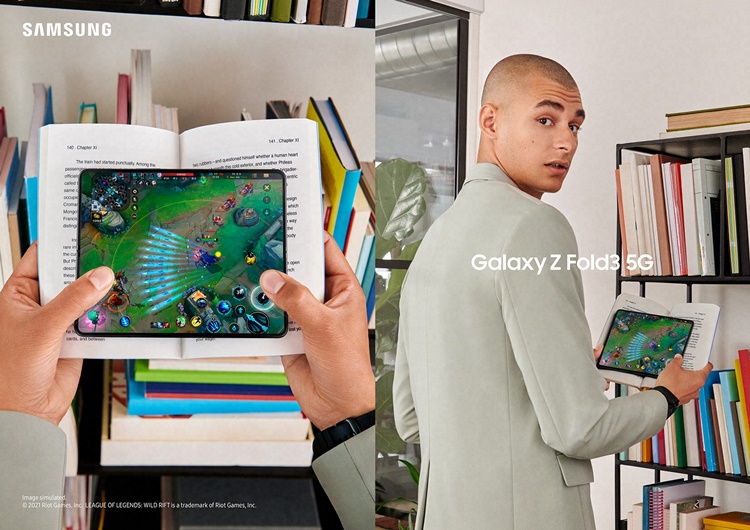 The inner Dynamic AMOLED 2x display measures 7.6-inches and has a 120Hz refresh rate
Starting with the Galaxy Z Fold3 5G, the first impressive feature is none other than the 4MP under-screen camera on the inner main display. This effectively makes the Galaxy Z Fold3 5G the first foldable phone to have this technology and I'm sure many tech enthusiasts like myself are happy to see the punch-hole notch gone. With this, we can have a fully uninterrupted main screen experience when we stream Netflix shows or play a mobile game!
On the other hand, the Galaxy Z Flip3 5G got a nice upgrade on the cover screen. The phone's cover screen is almost four times bigger than the predecessor this time, measuring at 1.9-inches, which allows us to view incoming notifications and calls, photos, music playlist and even use Samsung Pay! This also means that you don't always need to unfold the Galaxy Z Flip3 5G all the time and keep it in your pocket nice and easy after your task is done!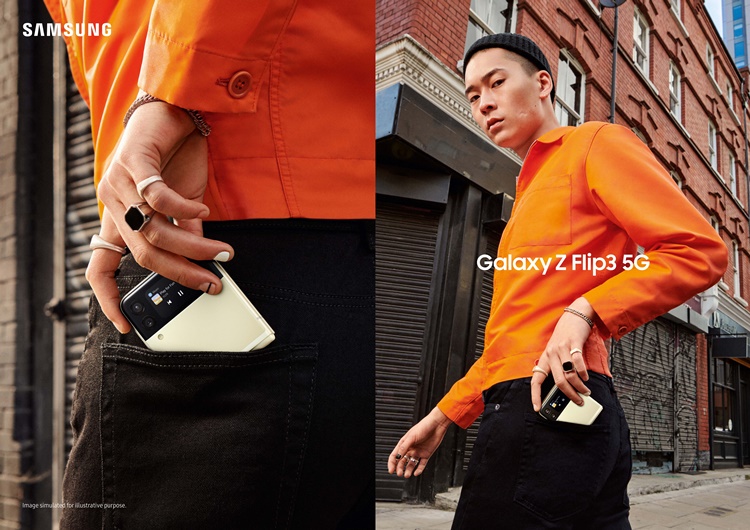 The Galaxy Z Flip3 5G
#2 The Most Rugged Foldable Phones Yet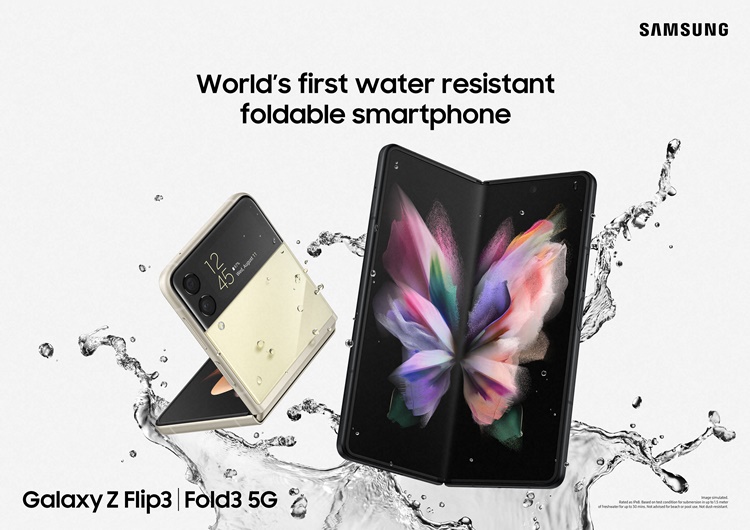 World's first water-resistant foldable phone as advertised
Most people would tend to assume that foldable phones are quite fragile and vulnerable. Well, not this time as Samsung listened to the feedback and delivered the first foldable smartphone with IPX8 water resistance. Not only did they integrate an IPX8 water resistance rating but even upgraded the durability on both foldable phones.
According to Samsung, both the Galaxy Z Fold3 5G and Galaxy Z Flip3 5G body materials are reinforced with an Armor Aluminium Metal Frame which is 10% stronger. Moreover, the Samsung Galaxy engineer team also installed Corning's strongest Gorilla Glass Victus yet on the front and back of the foldable phones. Enough said.
#3 Productivity and flexibility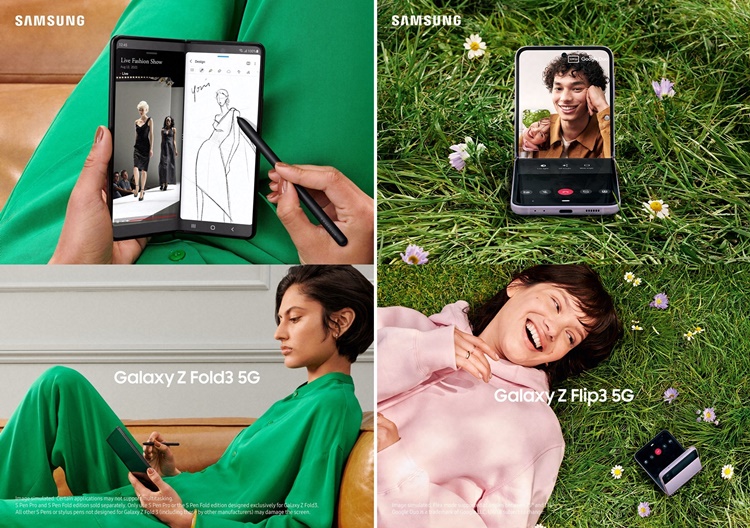 Multitasking at its best
Finally, the last benefit of having the Galaxy Z Fold3 5G and Galaxy Z Flip3 5G is that they add new ways of how you can use your phones. For instance, Galaxy fans should already know about the Flex Mode on both phones where it brings convenience to have a hands free experience. This includes taking a photo or video without a tripod, easily watching a video while eating, performing a multi-window feature and many more.
Speaking of multi-windows, you can do even more productivity now on the Galaxy Z Fold3 5G. This is because it is now compatible with the company's first S Pen Fold Edition stylus, so you can scribble down notes while having a video call at the same time. Want to draw something? Flip that Galaxy Z Fold3 5G out and start using the S Pen on the spot!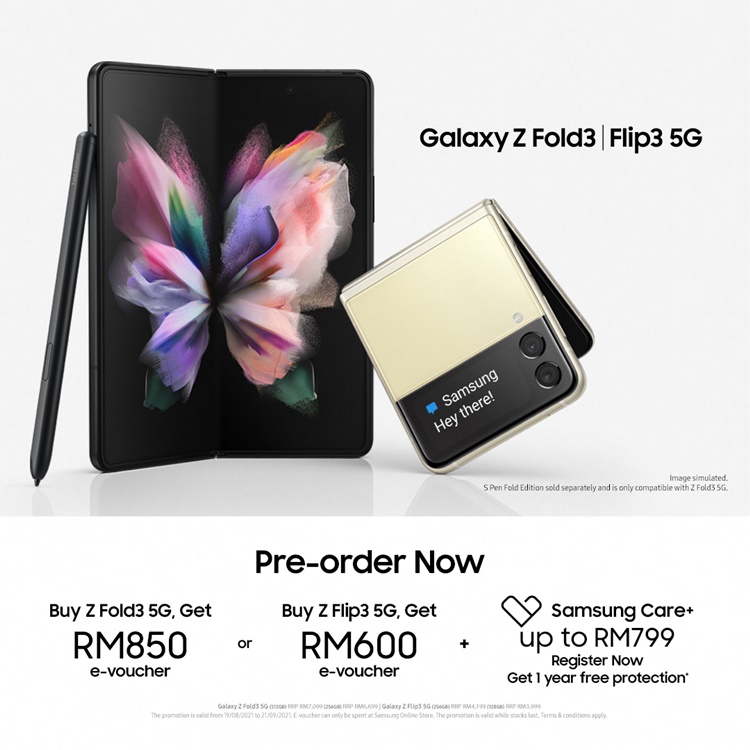 The pre-order begins on 19 August to 21 September 2021
That's all, folks! The pre-order that you've been waiting for is finally here! If you choose to get the Galaxy Z Fold3 5G, you can bring home a complimentary Samsung Care+ 1-Year Plan (worth RM799) as well as a Samsung Online Store e-voucher (worth RM850). For the Galaxy Z Flip 5G, you also get the same Samsung Care+ 1-Year Plan and Samsung Online Store e-voucher gift but at a value of RM699 and RM600 respectively. Visit the link here to pre-order now!
So, which one of the features do you see yourself using it? Are you going to get the Galaxy Z Fold3 5G or Galaxy Z Flip3 5G? Let us know in the comments below and if you want to know more, you can head over to their official website in the links below to get started.
Samsung Galaxy Z Fold 3 5G Specs & Price >