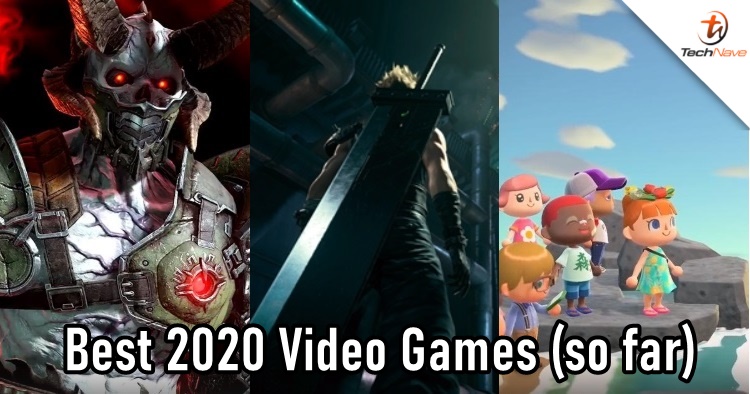 Without a doubt, 2020 has been a pretty bad year for most businesses. Thanks to the pandemic, the situation has forced the world to stay indoors to prevent from spreading and most SMEs didn't live that long until the recovery period. However, it's a different story for gamers around the world.
Usually, big game titles are scheduled at the end of the year and this is very much the case for Sony's PlayStation 5 and Microsoft's Xbox Series X. But while staying at home (including us), people around the world suddenly had the time to play the games they've always wanted. Apart from replaying or catching up games, TIME Magazine have listed their Top 8 Best Video Games of 2020 (So Far) from the PC, Nintendo Switch, PS4 and there's even one on a VR platform.
One of the examples that they mentioned was Half-Life: Alyx which is the only VR game. Although not many have access to it yet, this game is could potentially "move virtual reality headsets" as it's a solid first-person shooter that allowed gamers to take cover and aim like real life. Besides that, the story's ending is a bit mindblowing for Half-Life fans, wishing to see Half-Life 3 in the future. Below is the list of their Top 8 in no particular order.
Doom Eternal (PC, PS4, Xbox One)
Half-Life: Alyx (PC + VR Headset)
Final Fantasy VII Remake (PS4)
The Last of Us Part II (PS4)
Animal Crossing: New Horizons (Nintendo Switch)
Ghost of Tsushima (PS4)
Carrion (PC, Nintendo Switch, Xbox One)
Kentucky Route Zero TV Edition (PC, PS4, Xbox One, Nintendo Switch)
What do you think of the list? And did your favourite 2020 game make it? Let us know in the comments below and stay tuned for more trending game news at TechNave.com.