Here are the most popular e-wallets in Malaysia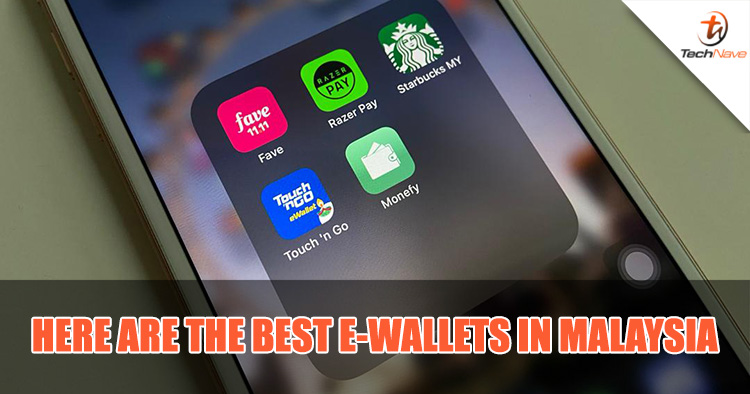 With the announcement of Malaysia's vision to be a cashless society, a research has been conducted to see the e-wallet trends in Malaysia in the past 2 years. The research was conducted by App Annie Intelligence together with iPrice Group.
GrabPay was found to be the most actively used app as of Q3 2019. This may be due to the fact that the Grab app is considered an all-in-one app, combining e-hailing, e-wallet, food delivery services and more. Therefore, it is hard to determine the exact number of active users using the e-wallet, it is reported that 1 in 5 GrabPay users access the app daily for various services.
Touch 'n Go e-wallet was reported to be the fastest-growing e-wallet in Malaysia. It was initially ranked #4 when it was launched in Q2 last year but quickly rose through the ranks to secure rank #2 as of Q3 2018. Currently, there are 5million users on its platform with 100000 merchants registered. One of its successes is due to the RFID PayDirect campaign where about 100000 drivers registered.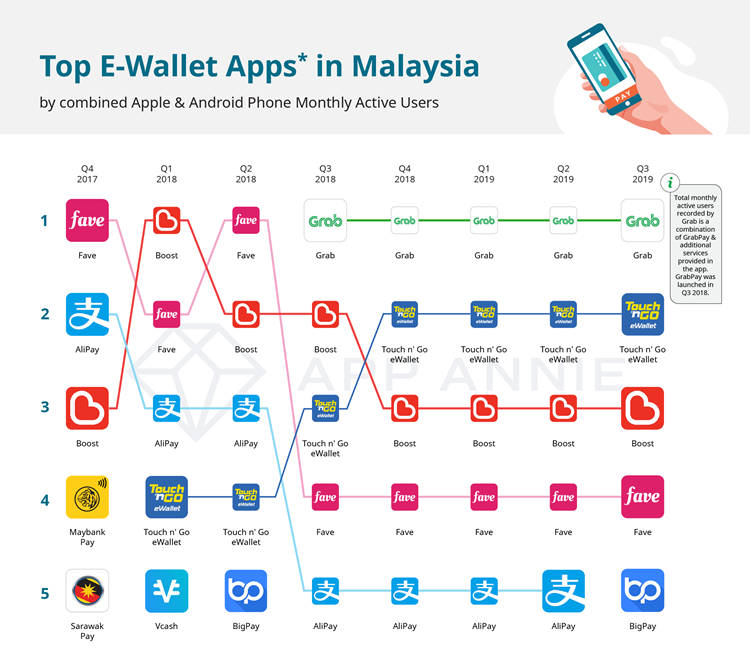 The pioneer of the e-wallets in Malaysia goes to Fave which is currently ranked #4 in Q3 2019. Despite that, the app does not classify itself exclusively as an e-wallet app. It allows other e-wallets, credit and debit cards linked to the app itself. With 4 million users on its platform.
Boost was launched by Axiata Group back in 2017 and has remained one of the most prominent e-wallet app in Malaysia. Currently, it ranks #3 in our country in terms of monthly users and downloads. Under its belt, Boost has 61500 merchants registered and over 3.5 million users.
It is speculated that by 2021, all cash payments will have been taken over by e-wallets and digital payments. So which e-wallet is your favourite? To learn more about the results, you can check it out over here. Keep up with the latest tech news in Malaysia on TechNave.com!