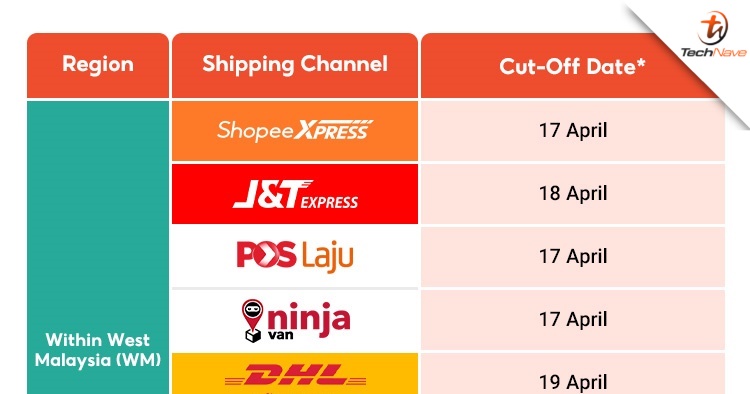 In conjunction with the upcoming Hari Raya festive season, it's that time of the year again for the annual delivery operating hours cut-off. If you or your friends and family are still buying things from Shopee, do keep note of this.
As always, the cut-off date is the last day for orders to be shipped out. Each delivery outlet will have similar cut-off dates for delivery, so make sure you make the orders before these days. Orders for after Hari Raya has been posted by Shopee as well, so do refer to the table below.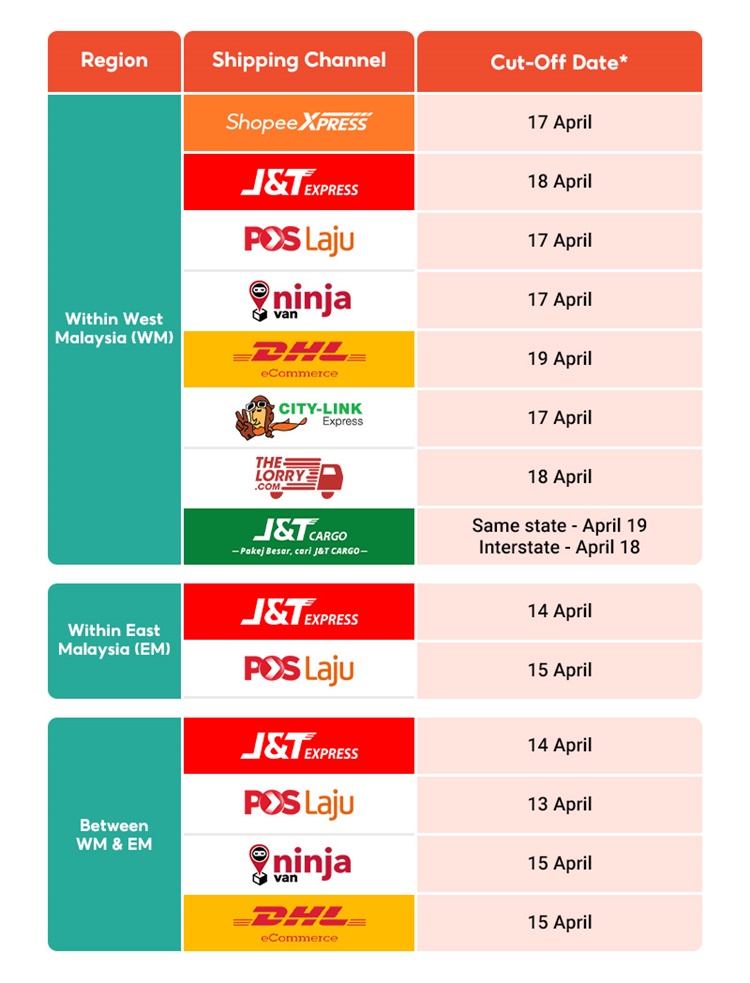 Besides that, Shopee also released other more detailed timetables for customers to avoid disruptions. You can visit the support page right over here to check them out on which specific date and state each delivery outlet is operating. Moreover, if you ordered during the Raya holidays, you can also check out which shipping date is expected for each state.
Do share this timetable with your friends and family if you are planning to buy items on Shopee. Stay tuned for more trending tech news at TechNave.com.