Here are the reasons that cause the e-hailing fares surge in Malaysia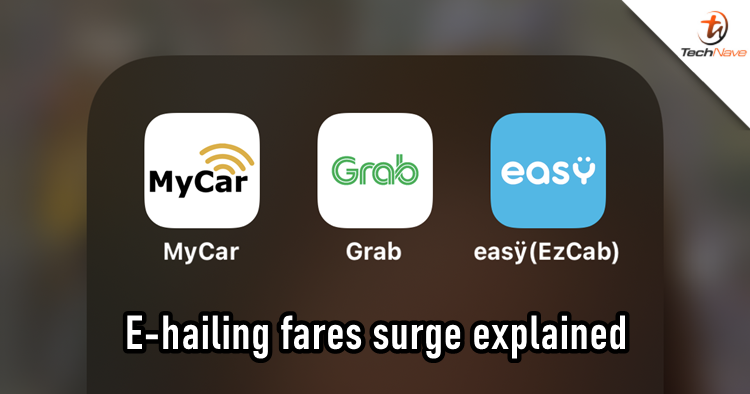 If you frequently use e-hailing services such as Grab and airasia Super App, I'm sure you would notice that the fares have surged greatly. This has, of course, caused a financial burden for most Malaysians and many of us aren't happy with it. Just recently, Wee Ka Siong from the Ministry of Transport (MOT) has met up with the e-hailing operators (EHOs) on the matter.
Initially, Mr Wee said that he was going to get to the bottom of this issue on why the fares have increased so much. In his announcement on Facebook, there were two factors that contributed to the surged fares - an imbalanced supply-and-demand and high traffic volume. On top of that, the number of registered drivers has dropped to 30% prior to the pandemic.
Moreover, since we have gone back to normal in some ways, there is also a sudden increase in demand for e-hailing services during the endemic phase transition. With all the factors taken into account, this has affected the fare algorithms including distance, traffic volume, weather patterns, as well as market supply and demand.
On top of that, it turns out that the Malaysian Government have no say or power to regulate the e-hailing base fare at all. Therefore, in Mr Wee's own words - "The EHOs are permitted to set their fare structures based on their own formulae and their terms of service with their consumers in a free market".
The EHO is hoping to increase the number of drivers to meet the supply and demand. Meanwhile, the Malaysian Government will ensure more EHOs, taxis and buses service are improved with better last-mile connectivity and more choices. All the EHO industry will be monitored to ensure fairness, said Mr Wee.
Stay tuned for more trending tech news at TechNave.com.