Here is a list of Apple devices that can cause magnetic interference on medical devices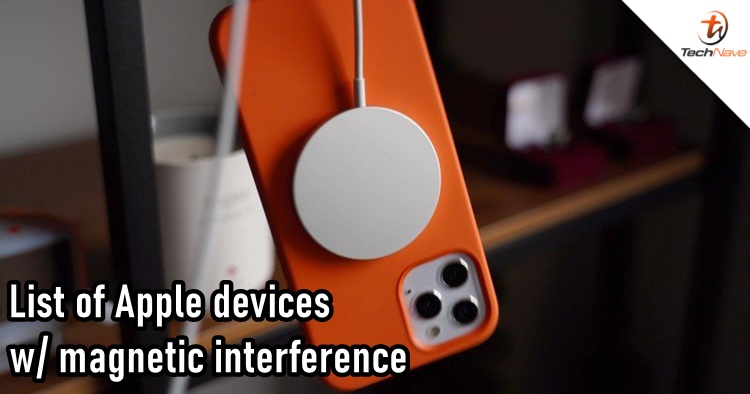 Over the weekend, Apple just updated its support page about a list of devices that should be kept away from medical devices such as pacemakers and defibrillators. Why is that? Well, apparently the Apple devices can cause potential magnetic interference.
Apple also stated that to keep the devices at a distance, they should be more than 6 inches apart or more than 12 inches if the Apple product is being charged wirelessly. For the record, 6 inches is 15.24 cm and 12 inches is 30.48 cm. This essentially means you shouldn't play any Apple devices to avoid any potential magnetic interference.
Below is the complete list of Apple devices to watch out for:
AirPods and Charging Case
AirPods and Wireless Charging Case
AirPods Pro and Wireless Charging Case
AirPods Max and Smart Case
Apple Watch
Apple Watch bands with magnets
Apple Watch magnetic charging accessories
HomePod
HomePod mini
iPad
iPad mini
iPad Air
iPad Pro
iPad Smart Covers and Smart Folios
iPad Smart Keyboard and Smart Keyboard Folio
Magic Keyboard for iPad
iPhone 12 models
MagSafe accessories
Mac mini
Mac Pro
MacBook Air
MacBook Pro
iMac
Apple Pro Display XDR
Beats Flex
Beats X
PowerBeats Pro
UrBeats3
In early June, lead study investigator Dr Michael Wu, a cardiologist at Lifespan Cardiovascular Institute and Assistant Professor of Medicine at Brown University was surprised by the strength of magnets used in the iPhone 12 series. After a small study discovered that an iPhone 12 Pro can cause 11 out of 14 cardiac devices to experience interference, the research has a strong conclusion about magnetic electronic devices shouldn't be near them.
Apparently, Apple did acknowledge that the iPhone 12 series could cause electromagnetic interference on medical devices. But since the company updated the support page, it's no longer a "could" but definitely a black and white statement with the aforementioned devices above. You can read more about it right here.
Stay tuned for more trending tech news at TechNave.com.