A few days ago, you might have spotted our Samsung Galaxy Z Flip3 5G hands-on photos on our Facebook page. Since we just got this foldable phone last week, we came up with a first impression article first before going into a full review. If you happen to be considering this phone, you have come to the right place to evaluate your decision.
Also due to the overwhelming support from the consumers, we also saw some enquiries on how the pre-order e-voucher works. Well, we got it covered for you at the bottom of this article! Anyway, here is our first impression of the Galaxy Z Flip3 5G (and how the e-voucher works).
First impression of the Galaxy Z Flip3
Although it's a general consensus that most people would automatically think of its fragility if compared with other smartphones, the Galaxy Z Flip3 5G actually feels real solid. A tough metal phone regardless if it's folded or not.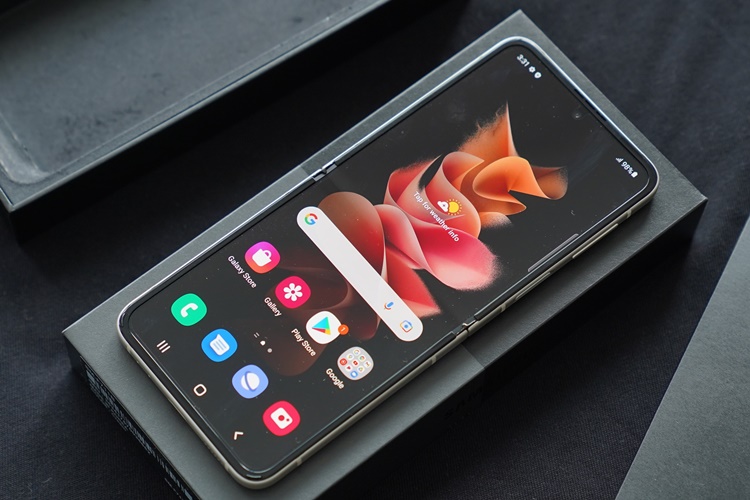 The Galaxy Z Flip3 unfolded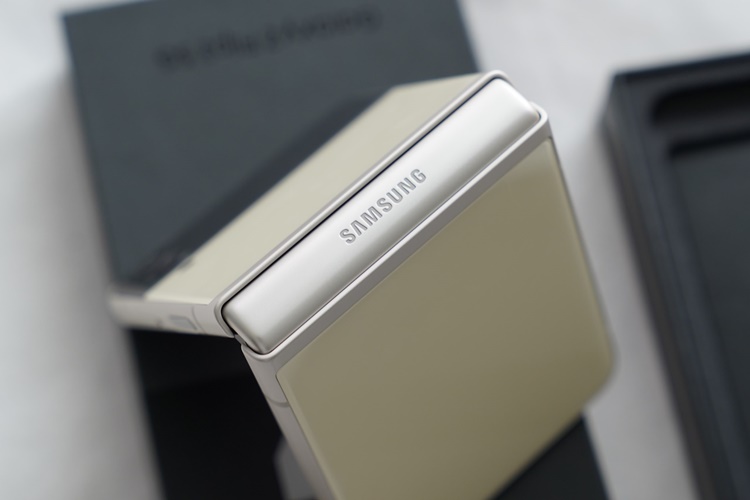 Looks can be deceiving, but the body is quite solid! Impressive for a foldable phone!
Just to recap a bit on its toughness, the Galaxy Z Flip3 5G's body armour is reinforced and upgraded to an Armor Aluminium Metal Frame. For context, it's 10% stronger than before and while that seems like a small difference, it's a whole new world for this foldable phone. On top of that, the display on the front and back is using Gorilla Glass Victus which is the strongest glass in the phone industry now. Oh, it has an IPX8 water resistance rating as well so you don't need to worry if a glass of water spilt over it!
Speaking of displays, another highlight is the cover screen. If you recall, the predecessor's cover screen was just an inch long so Samsung expanded it into 1.9-inches this time. As expected, I didn't find myself to keep opening the Galaxy Z Flip3 5G because the cover screen can just tell me the notifications, whichever soundtrack I'm playing and even taking a photo.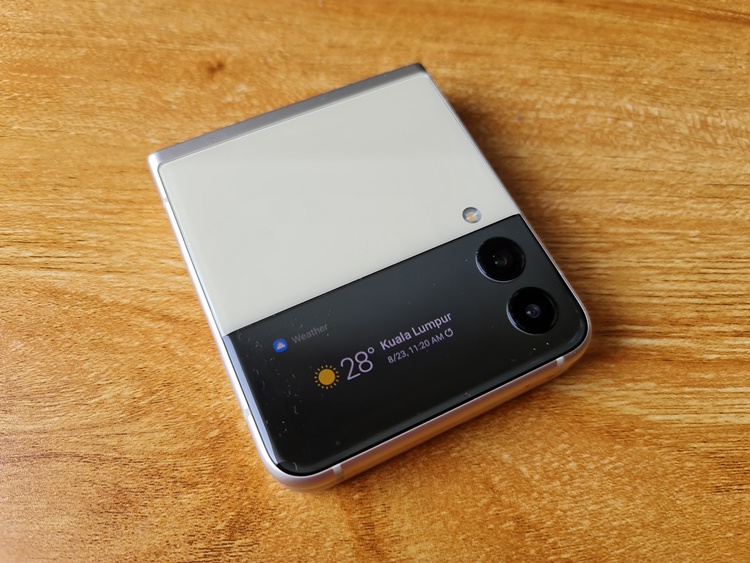 The cover screen is more useful than ever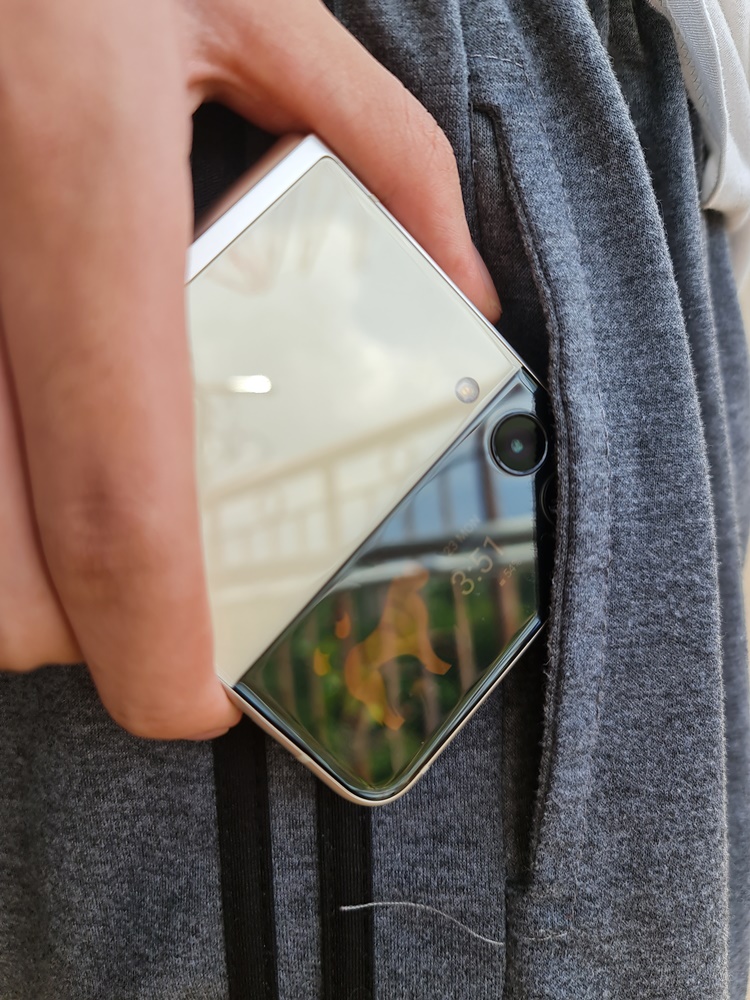 Slipping the Galaxy Z Flip3 into my pocket, all nice and easy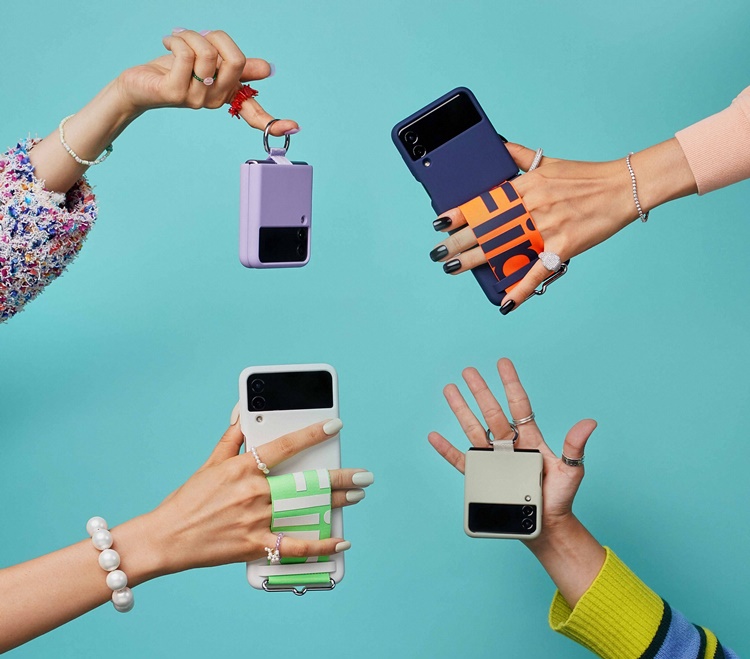 The many Galaxy Z Flip3 covers
Last but not least, it's also worth mentioning the colour choices of the Galaxy Z Flip3 5G. Not only can you pre-order a Cream model but as well as Phantom Black, Green and Lavender. This makes the Galaxy Z Flip3 5G the only foldable stylish phone for the masses. Let's also not forget the colourful cover accessories that you can get.
Pre-order vouchers - How does it work?
If you have already pre-order your Galaxy Z Fold3 5G or Galaxy Z Flip3 5G, congratulations! But you might also wonder how do you get your e-voucher? Well, you pre-order it on Samsung's eStore, you can get it immediately. During the checkout process at the Samsung eStore here, you may start using the e-voucher depending on the products (including the latest Galaxy Watch4 series). From the menu, you will be shown some selected Galaxy products that can be used by the e-voucher. Also, if you do get a Galaxy Watch4 series model, you will even get another e-voucher (since it has one too) and add more savings!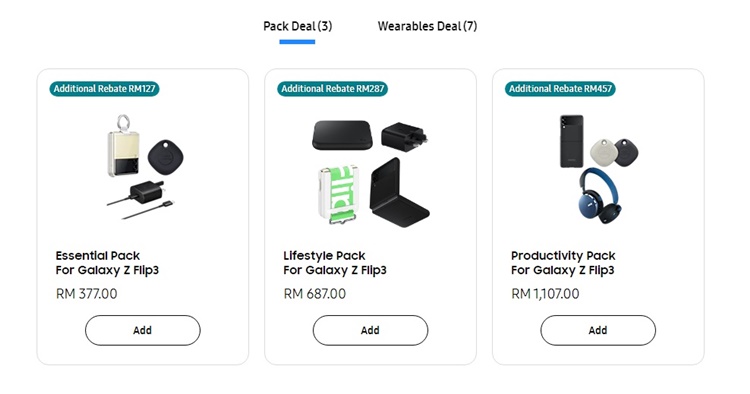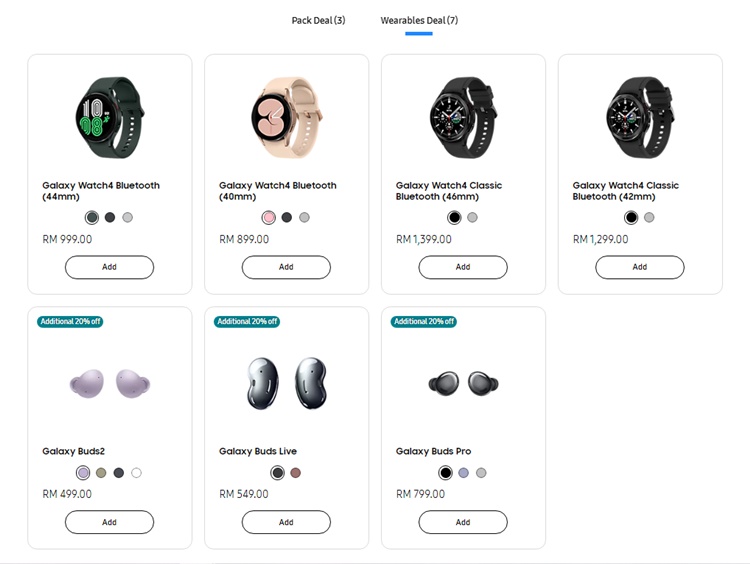 Here's a glimpse of how the complimentary gifts that you can choose with the e-voucher
In case you're wondering, you can enjoy an additional e-voucher if you purchase any of the Galaxy Watch4 Series. For example, if I choose to purchase the Galaxy Z Flip3 5G, I can then use the RM600 e-voucher for the Galaxy Watch4 (Bluetooth, 44mm) that's valued at RM999. Upon getting the smartwatch, I'll be granted another RM150 e-voucher which can be used for another product with the same transaction
Since some selected Samsung Galaxy Buds series are on a 20% discount for the new Galaxy Z series and Galaxy Watch4 series, I can choose the Galaxy Buds Pro (worth RM799) and the RM150 e-voucher will auto-apply which offers me another RM150 saving further. I could have spent a total of RM5797 if it wasn't for the e-vouchers and discount altogether, which allowed me to save a total of RM909.80 and spend RM4887.20 in the end. With that, I'm essentially getting the Galaxy Buds Pro for free!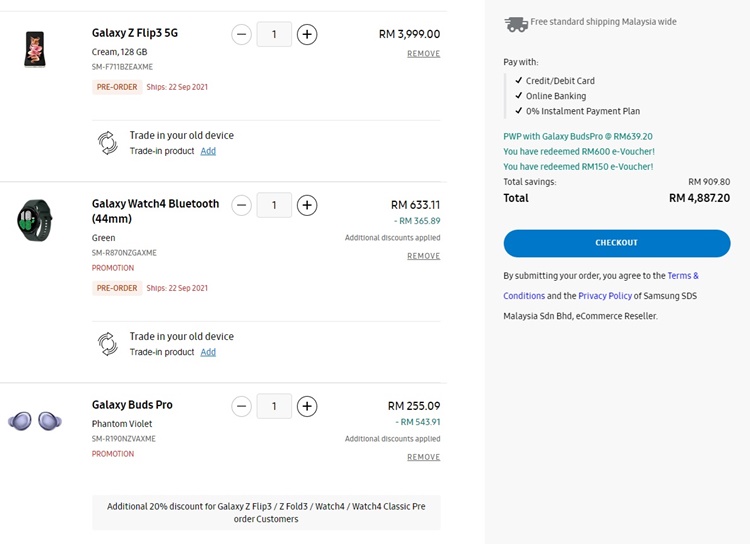 A total savings of RM909.80!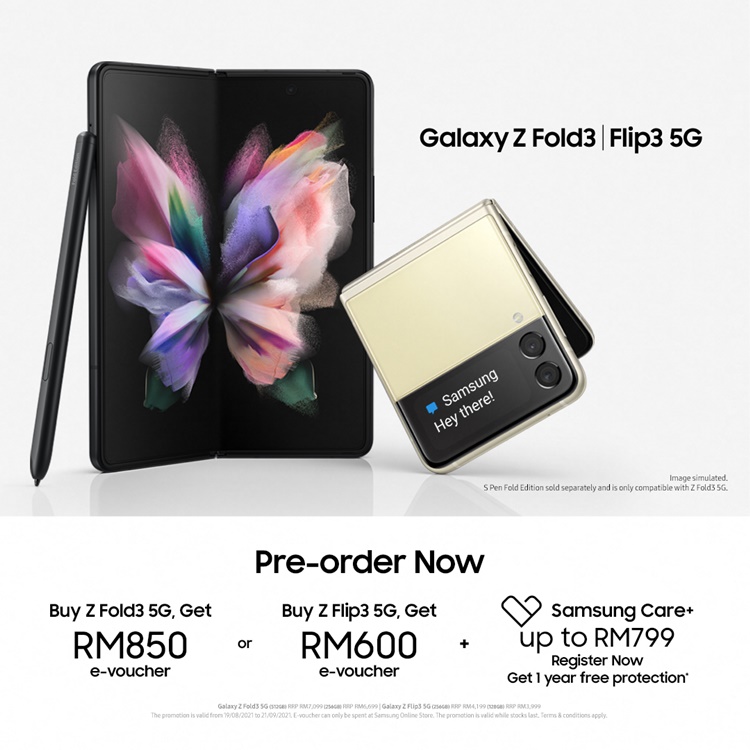 Get yours now!
So there you go, TechNavers. That was our first impression and a glimpse of the Galaxy Z Flip3 5G so far. We hope our explanation on the e-voucher helps and aside from that, both the Galaxy Z Flip3 5G and Galaxy Z Fold3 5G pre-order also come with a Samsung Care+ 1- Year Plan worth up to RM799. As a bonus, you can also use our exclusive promo code "TNZF3VIP" until 21 September 2021 which gives you a free Samsung SmartTag Twin Pack worth RM209. You may visit the link here to check it out and pre-order now.
Have you managed to secure a Galaxy Z Flip3 5G or Galaxy Z Fold3 5G pre-order yet? Let us know in the comments below and stay tuned for our future review articles of these foldable phones in the future.