Here's 5 things to consider when looking for the perfect gaming laptop for you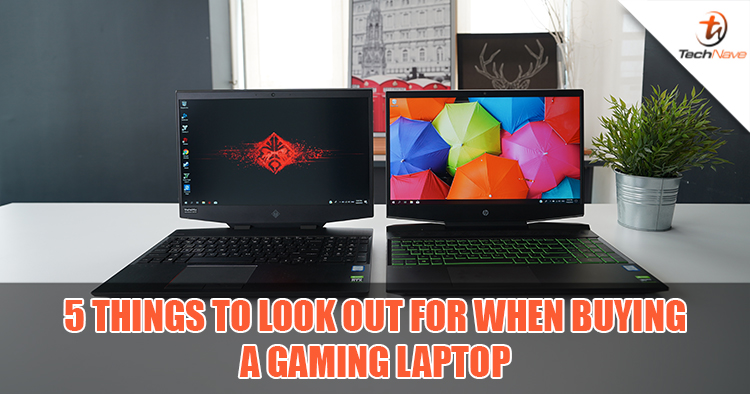 Sometimes it can be hard to determine what you need as a gamer. The terms "casual gamer" and "hardcore gamer" are often too stereotypical when it comes to looking for the right gear for your gaming needs.
Casual gamers do sometimes need high-end gear if they play graphic intensive story games in their free time. As for hardcore gamers, perhaps the only kind of games they play are MOBAs like League of Legends or PUBG which doesn't require hardware that's too high end. Instead of looking at those terms to figure out what you need as a gamer, why not ask this: What do I, as a gamer, need for MY gaming needs?
GRAPHICS CARD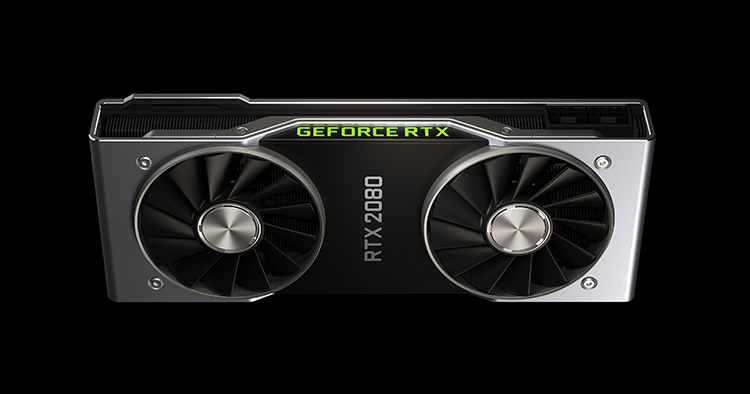 This is basically the first thing most people ask when it comes to gaming laptops. A graphics card or better known as GPU takes data from the processor and translates it into the pictures you see on your laptops or PCs.
If you're the kind of gamer who likes playing graphical intensive games such as Final Fantasy 15 or VR games such as Beat Saber, you might want to consider a high-end graphics card like the RTX 2070. However, if you're the kind of gamer who plays less graphic intensive games like CS:GO, League of Legends or don't mind playing the latest gaming titles on low settings, chances are you don't have to shell out too much cash on a high-end graphics card but instead settle for the GTX 1660.
CPU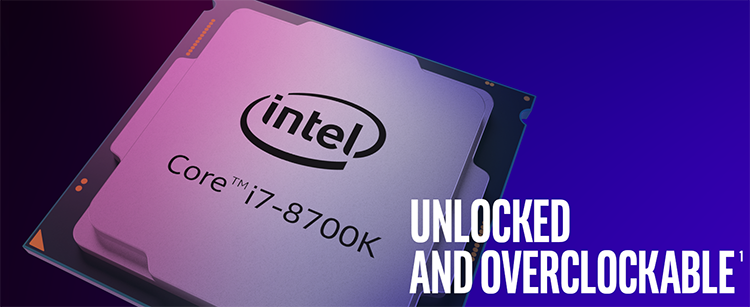 Also known as the processor, the CPU is basically the computer's brain. It controls and tells the computer what to do through arithmetic, logic and more. The CPU is very important when it comes to gaming for the overall performance of a laptop. It works hand in hand with the GPU to put out data. A high-end graphics card works best with a high-end CPU and vice versa. It is important to take note of this as to prevent your data from bottlenecking if your CPU or GPU is working too hard for the other to handle the data which may result in low performance.
Most mid-range or budget gaming laptops often feature the 9th gen Intel Core i5 while the high-end laptops the 9th Gen Intel Core i7. While the i5 is suitable enough to play most games, the i7 allows for better performance, especially when multitasking. For instance, if you love recording and streaming while gaming, you would probably want to opt for the i7. If that's not the case, the i5 should be good enough for you.
RAM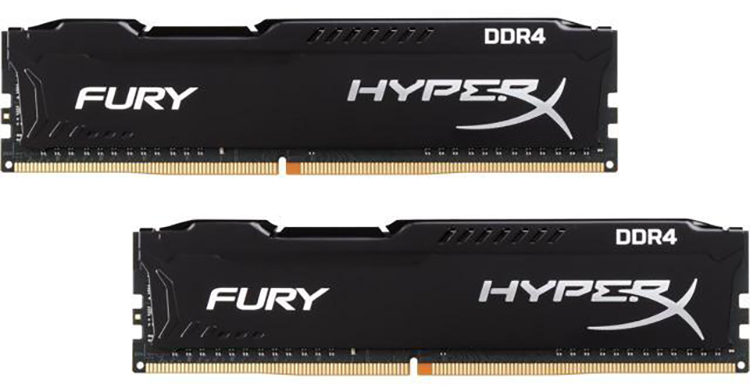 The RAM or memory acts as a high performance volatile storage. Data is pre-loaded into the RAM first before being executed, ensuring faster loads. Due to how heavy gaming titles nowadays can be, the minimum amount of RAM should be 8GB.
However, we are still seeing 4GB RAM on budget gaming laptops on the market. To ensure a smoother experience when gaming or even using the laptop, it is recommended that you upgrade your RAM to at least 8GB.
DISPLAY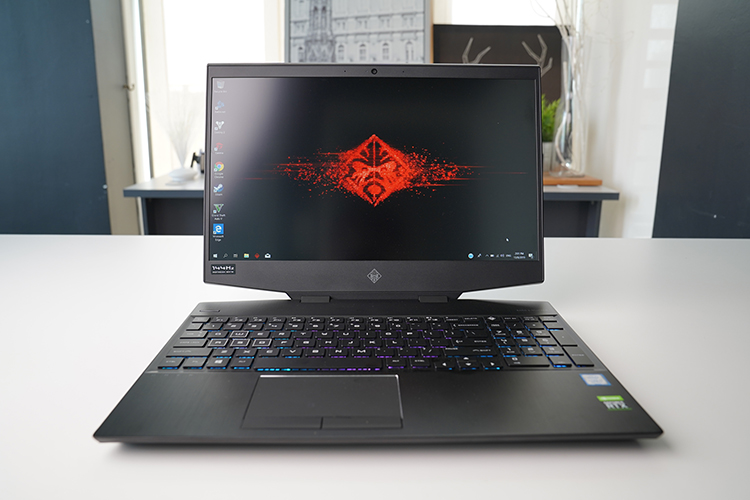 The HP Omen comes with a 144Hz display
Display is obviously the most important part of a laptop, especially when gaming. The higher your refresh rate, the smoother and faster you can react to games. This is especially important for those playing FPS (First Person Shooter games), moreso in competitive play as it allows you to be able to react and see enemies faster.
Most budget laptops come with a 60Hz display, allowing for 60fps (frames per second). If you're into graphically undemanding games as well as games which don't need too much of a precise aim to play, 60fps is more than enough. However, if you're into competitive FPS as well as games with more intense graphics, you'd definitely want a display that's about 144Hz. The cinematics as well as gameplay will be smoother and your reaction time would definitely increase.
COOLING TECH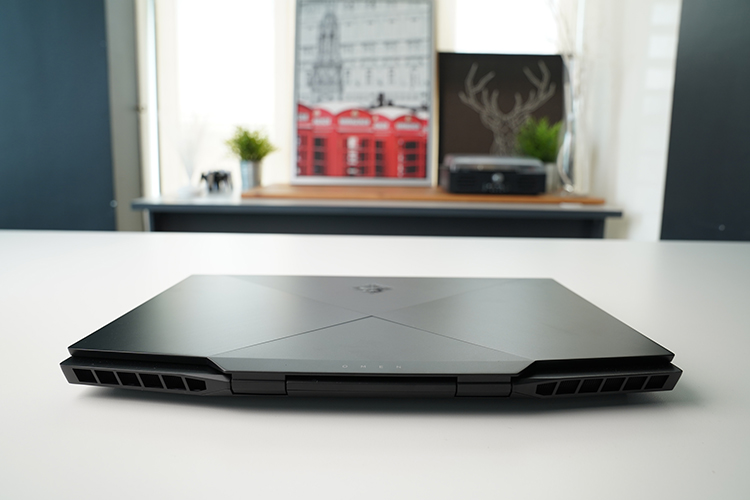 Check out the vents on the back of this laptop
Most gamers are notorious for long hours of gaming and I admit that I've gone 72 hours straight playing an MMO just because it was Double XP weekend. Most gaming laptops struggle with long periods of gaming due to overheating. I'm sure you've had moments when you touched your laptop after hours of gaming and your hand felt like it had been burned.
This is why it is very important for gamers to take into consideration of the cooling technology implemented into their gaming laptops. It doesn't only ensure that your machine doesn't overheat but also offers a smooth and uninterrupted gaming session.



CONCLUSION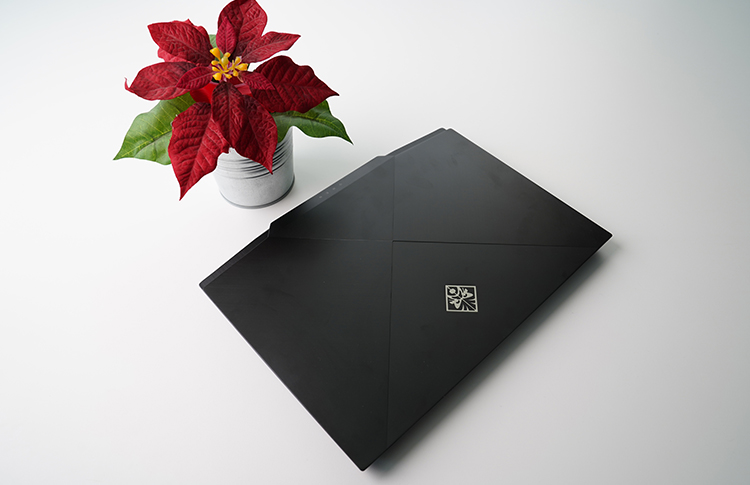 And those are what's important to look out for when looking for your perfect gaming laptops. Every gamer varies in terms of what they need in a gaming laptop. Some just need the bare minimum as they play simple games while others prefer something a little more heavy duty to run those graphic intensive games as well as succeed in competitive gaming. Still unsure of what to get? Let us recommend to you some of our favourite laptops when it comes to gaming - each with different specs as well as different price points to suit your needs.
The first one is a budget laptop with decent specs and improved design for a gaming-like look and feel - The HP Pavilion Gaming laptop. It comes with a pretty decent combo - the 9th gen Intel Core i5 as well as the Nvidia GTX1050 graphics card. We've tried out this laptop and had gotten a stable 60fps while playing League of Legends on it with medium graphics. It comes with 4GB RAM but if you're planning on doing some serious gaming on it, I recommend upgrading it to 8GB as there is an available slot to upgrade.
It also has 1TB HDD so you'll pretty much have enough storage for your gaming needs but if you need it, there's also a slot to upgrade to SSD as well. In addition, gaming for longer periods of time would never be an issue thanks to the dual fan system for enhanced thermal cooling. The price for this laptop starts at RM2979.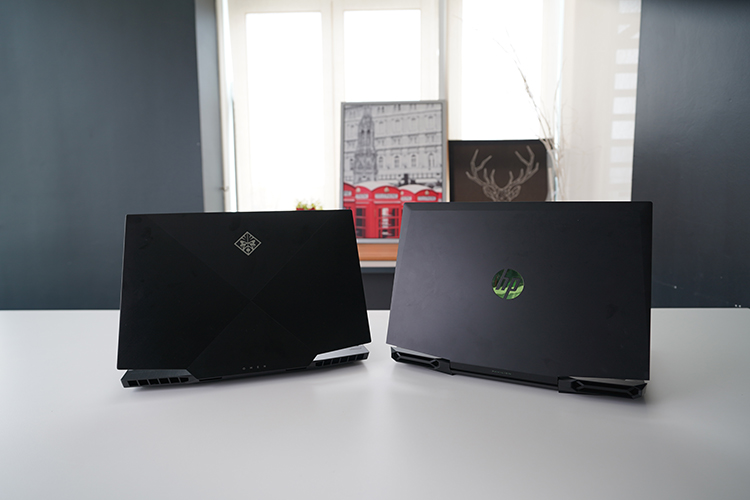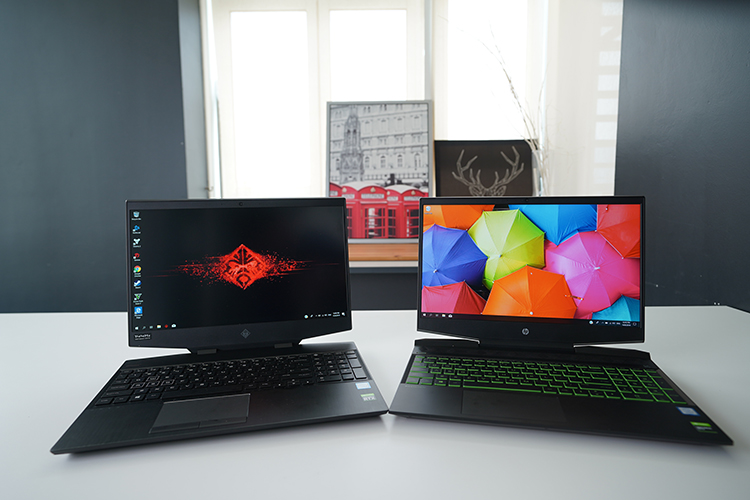 On the right is the HP Omen and on the left is the HP Pavilion Gaming laptop
If that's not powerful enough for your needs, the HP Omen comes bundled with the 9th Gen Intel Core i7 processor and the RTX 2070 Max-Q graphics card, making this laptop perfect for those who love playing graphically intense games. You can even get in on that raytracing action! For faster loading times, this laptop comes equipped with a 256GB SSD as well as 1TB storage so you'll always have space for all the games you love.
The display comes with a 144Hz refresh rate, making it perfect for competitive FPS games as well as games with a more cinematic feel to it. I tried playing Destiny 2 on it and it maintained stable FPS throughout on the highest graphics settings without getting hot thanks to the 3-sided vents that enable 5-way airflow for an advanced thermal solution.
Thanks to the 144Hz display, grabbing headshots in the game was super easy! For better performance on the laptop, there are 3 modes available on the Omen Command center. If you love aesthetics, the laptop is also extremely sleek, cool and classy looking with a thinner all-metal chassis. You can even customize the 4 zone RGB keyboard through the Omen Command center! The HP Omen's price starts at RM7999.
To up your gaming experience, why not check out the HP Omen and HP Pavilion peripherals? They have mousepads, mice, backpacks and even headsets. Best part? These peripherals even match the laptops for the ultimate gamer aesthetics. If you're interested in grabbing the laptops for yourselves, you can take a look at the HP Omen here and the HP Pavilion here and gamers who buy the Omen 15 from the online store can get an exclusive deal to redeem the HP Omen 600 Mouse and HP Omen 800 headset worth RM618 for free.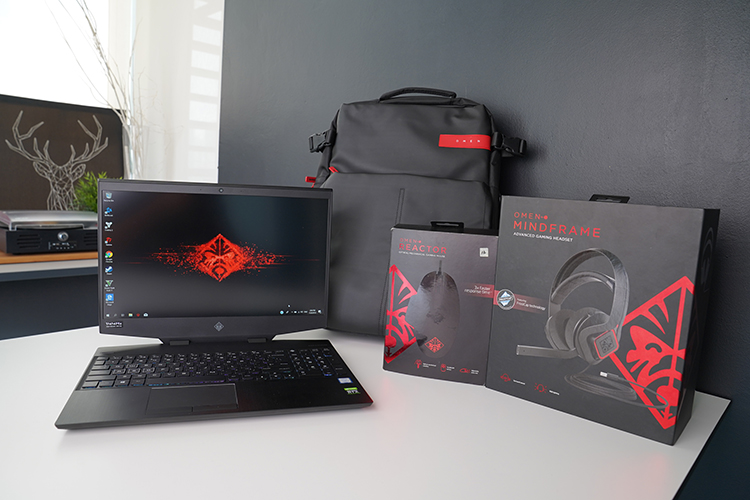 Speaking of gaming, if you're a CS:GO player who loves slaying off in pubs, why not show off your skills? HP is hosting the OMEN Challenger series 2019 with a USD$50000 prize pool with an all expense paid trip to a global esports tournament in Europe. 12 countries in Asia will be competing and the grand finals will be taking place in Jakarta, Indonesia. So will you be joining? Find out more about the tournament here. Keep up with the latest news on the latest gaming laptops in Malaysia on TechNave.com!