Here's a first look at EMUI 10 OS by Huawei
While we are still waiting for Huawei's latest EMUI 10 operating system (OS) update in early September 2019, we managed to get some first look of the upcoming software update and it's going to be a big change compared to the current EMUI 9.1 OS.
Huawei has been working on EMUI as a customized Android system for over 7 years now, with a different user experience focusing on design language (EMUI 3.0), design style (EMUI 5.0) and natural-look UX design (EMUI 9.0). This time, the company plans to take EMUI 10 a step further with the concept of 'Beyond the Beauty'. Let's check out the first look of EMUI 10 by Huawei.
Magazine Design Philosophy
In EMUI 10, it seems that Huawei is going for a magazine design philosophy. What this means is that whenever you take your Huawei phone to read something, the design will have the aesthetics of a magazine page (we are guessing it will be the page when you swipe right from the home page). This includes a big, black title area, a highlight fancy photo, as well as a lot of white space and a balanced layout between the text and pictures.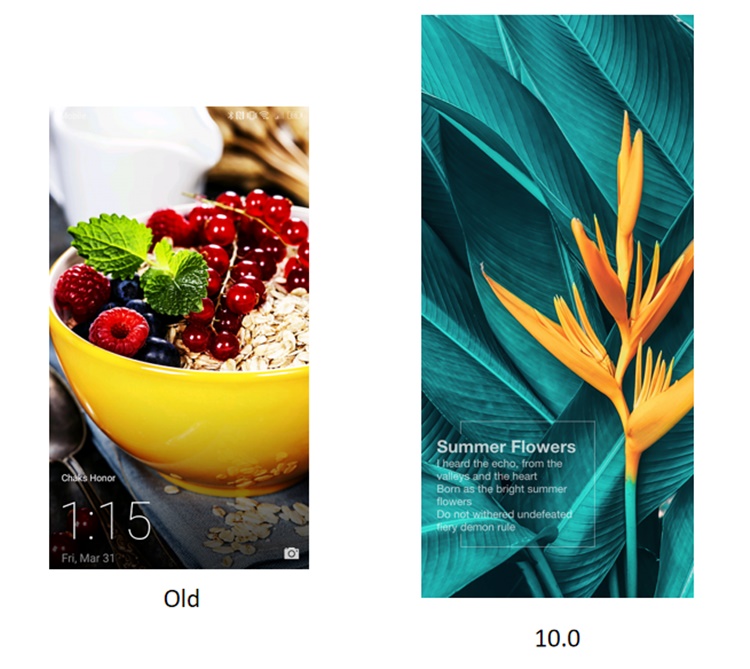 The new magazine-style on the lock screen
The drop-down menu can now go down to the fullest
The magazine design will also apply to the lock screen, where the layout of the image will be calculated to fit into the display as the best position along with some text appearing there. This is so that the lock screen page can show more of the content without blocking out the photo.
On the other hand, the notification bar has been redesigned with a circle toggle option for each tool. Users can also fully pull down to the bottom of the display with more white space than before, leaving the bar less cluttered which makes icons easier to tap on it and for your viewing experience too.
Giorgio Morandi Colour Style
On top of the new magazine design, Huawei will be using a new colour style based on Giorgio Morandi. If you're wondering what does that mean, it's actually a name of a renowned Italian painter a few decades ago who popularized a careful balance of subdued colours and tones for an elegant and peaceful feel of an image.
The colours chosen for EMUI 10
The wallpapers based on the Giorgio Morandi concept
At the moment, we know that the blank photos in Contacts will be replaced with a randomly selected Morandi colour flavour. We will have to wait and see what else will be using it.
Human-factor based Dark Mode
Talking about colours, Huawei sets to refine the dark mode by choosing the most comfortable colour possible. How they plan to achieve this is choosing four colours contract range based on four different lighting environments that are comfortable to the eye.
Based on their research for the best long-term reading comfort on text and icons, they plan to use 0 lux (indoor night), 500 lux (indoor day time), 4000 lux (outdoor cloudy) and 10,000 lux (outdoor sunny). These colours will be applied to various apps such as the clock, setting, contracts, calendar, photo gallery, notes, theme and the optimizer app.
Difference between the Clock from EMUI 9 (left) and EMUI 10 (right)
It's very subtle, but the black on EMUI 10 is clearly darker. The icons are changes as well to look less cluttered
Natural Animation
Finally, we have reached the last feature of EMUI 10 OS which is Natural Animation. Keep in mind that this is not about the video animation but rather how the user interface animation performs.
In other words, Huawei is improving the animation smoothness by increasing the frames up to 24 (currently it's 12). Moreover, they are working on the trajectory motion on the apps to make it more natural. Doesn't sound like a big deal, but it sure makes the user experience lag-free.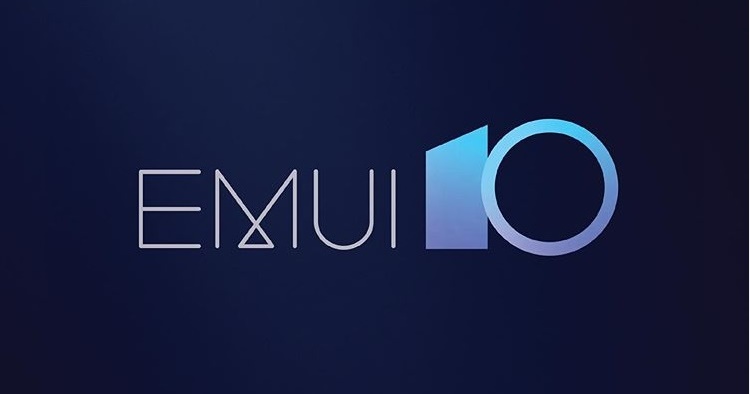 To round it up, Huawei is bringing in the humanization factor to the upcoming EMUI 10 OS with a smoother operating experience, better colour tones for our viewing experience in the long term, an engaging magazine outlook and more. This should be a nice improvement so we are looking forward to it when the release date comes.
So what do you think? Are you excited about EMUI 10? Let us know in the comments below and stay tuned for more Huawei news at TechNave.com.