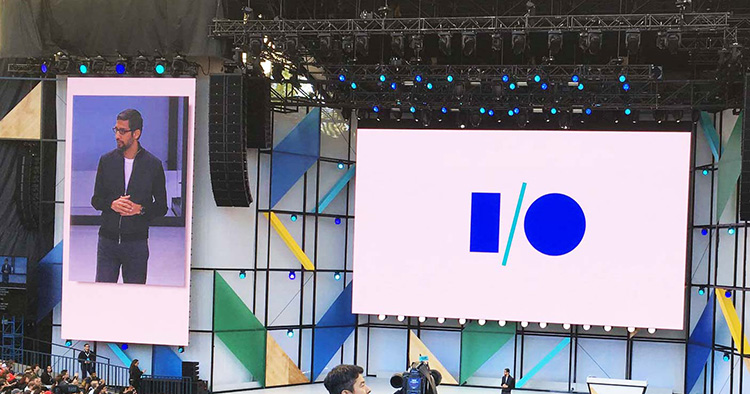 The first day of Google I/O 2019 happened today with brand new innovations. The Google Nest Hub Max, Google Pixel 3a and 3a XL smartphones and an upgrade of the Google Voice Assistant and Android Q were some of the hot topics today.
If you missed out, no worries! Here's everything that was announced during the event today!
NEST HUB MAX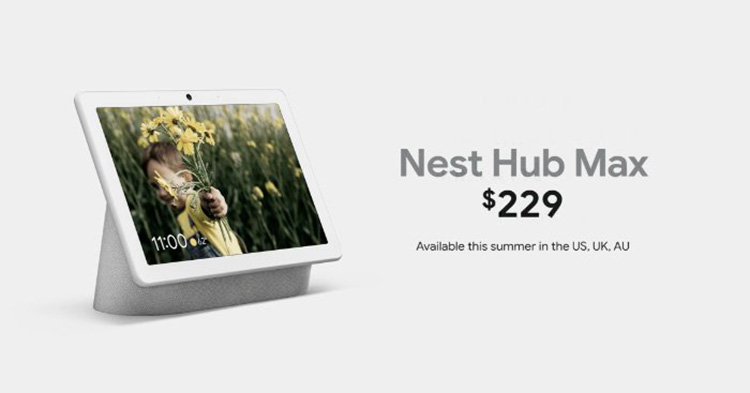 Google Home is an ecosystem of many products to make your home better. The Nest Hub Max is part of this ecosystem. It is a 10 inch smart control display that allows users to operate many of the electronics in their homes such as the TV, music player, lights and more.
The device comes equipped with a Nest Cam wide lens for better Google Duo calls. If you're worried about your privacy, Google has implemented a "privacy switch" to the device so that the camera and microphone can only be used when users want to without worrying about privacy breaches when they aren't around.
The Google Nest Hub Max is priced at USD$229 (~RM949) and is currently only available in the UK, US and Australia. Let's hope this device makes an appearance here soon because I am dying to say "Hey Google, turn off the lights" before I go to bed at night instead of turning off the lights and running into my bed frightened.


A FASTER GOOGLE VOICE ASSISTANT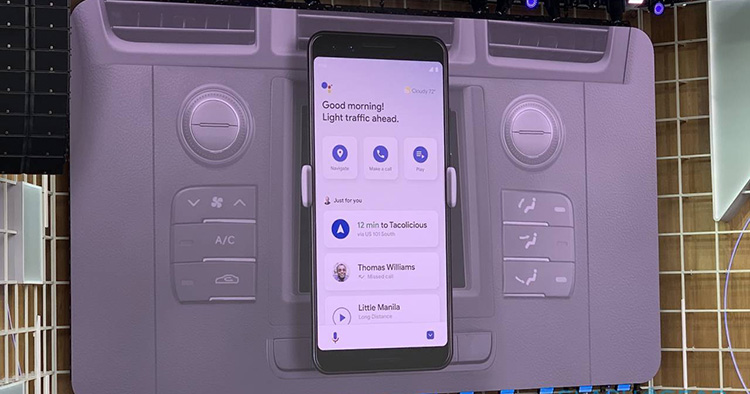 Looks like the Google Voice Assistant got a massive upgrade today. Previously, about 100GB of data is needed just to command things to the Google Voice Assistant which results in a delay when it comes to getting a response. Now, the data has been reduced to only a mere 500MB and is pre-installed on devices, allowing for faster responses - specifically, 10x faster than before.
There is no need to say "Hey Google" repeatedly before mentioning a command. The AI is also smart enough to compose an email and reply to a text while accepting voice commands from you as it can now differentiate between composing a text or email and a command. The Google Voice Assistant also opens up another world for those with disabilities as it can now respond to voice calls and read out messages to the user.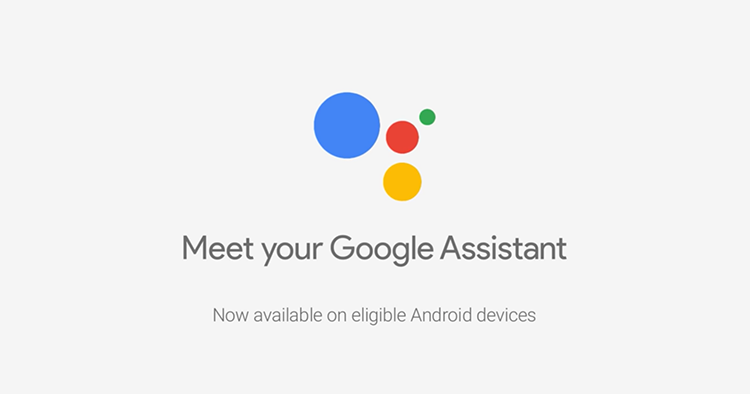 Want to hit the road? Just mention "Hey Google, let's drive" and your device will launch Google Maps alongside a host of other shortcuts such as the airport (if you have an upcoming flight), a restaurant you've reserved as well as music players, podcasts and more. You can also have the voice assistant fill up forms for ticket purchases, flights and even car rentals based on your plans saved on your device.
The Google Voice Assistant also allows for adding information of those closest to you to personalize your experience on your device. Now, if you want to find your way to your mother's home, simply mention "Hey Google, direct me to mom's house" and it will promptly send you on your way there instead of some other place called "Mom's House".
Manuel Bronstein, vice president of Google Assistant Products, said: "We may see a world where talking to the system is much faster than clicking on the phone." This voice assistant will first be launched on the upcoming Google Pixel 4 before coming onto any Android devices.
NIFTY UPGRADES FOR THE ANDROID Q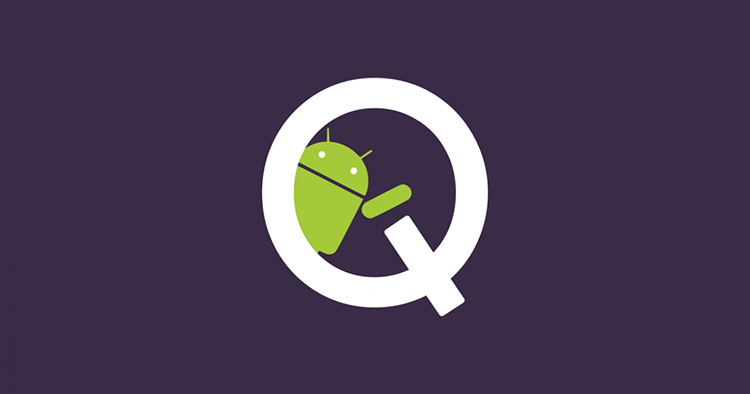 The Android Q will be getting a few new quality of life updates for a better user experience. Among the features we can expect to see on Android Q soon includes:
5G network support

Collapsible screen support

Dark mode for power saving and also to save your eyesight

Real time captions on any video regardless if you're online or off

Smart reply function

New plugins to let you find out which apps can access your location data

A new focus mode that automatically turns off distracting applications

Improved parental controls
Android Q's beta will first be tested on 15 smartphone brands first before it is released to other devices. Smartphone brands that will be participating in the beta include the Google Pixel, OnePlus, Xiaomi, ASUS, Huawei, Sony, Nokia, OPPO, vivo, Realme and more. You can see the full list of brands in the photo below.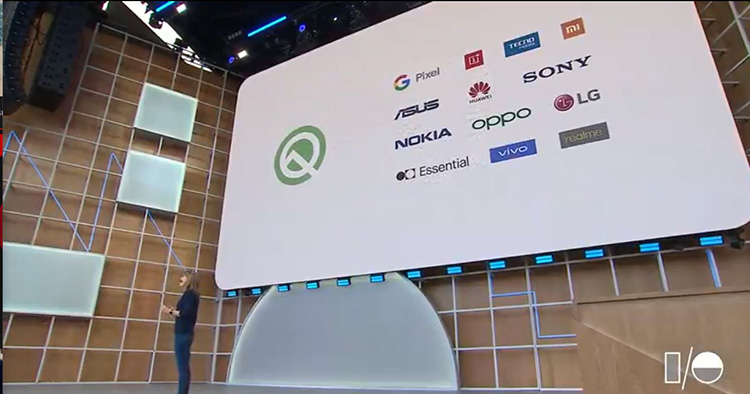 NEW FEATURES ON GOOGLE LENS AND GOOGLE SEARCH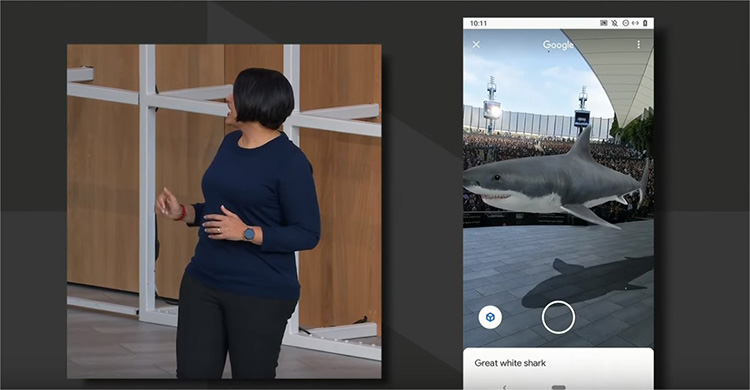 Usually when someone searches the word "White shark" on Google, you'll find yourself with some images, definitions and links to websites that explain what a white shark is. Now, imagine if you're studying the white shark and you're able to see the animal right in front of your eyes.
Well, Google is implementing just this. Sort of. With the AR Lens, users can now see a 3D model of the subject in the real world. All users have to do is press on the AR button on the search result page and you can freely enlarge or rotate the subject.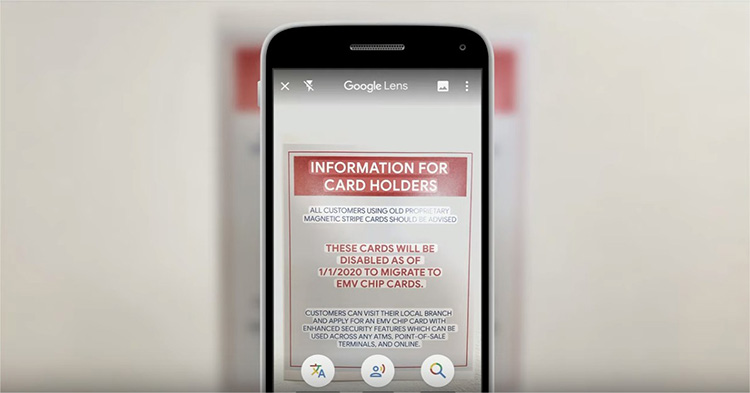 Google Lens is a feature on the Google Camera. It can now perform real time translation tasks simply by pointing the camera at any text of any language supported. Also, you can point the camera at restaurant menus and it will highlight which dishes are the most popular at the location which definitely helps if you're an indecisive person.
And that wraps up day one of Google I/O 2019. Stay tuned to TechNave.com for day 2 tomorrow!