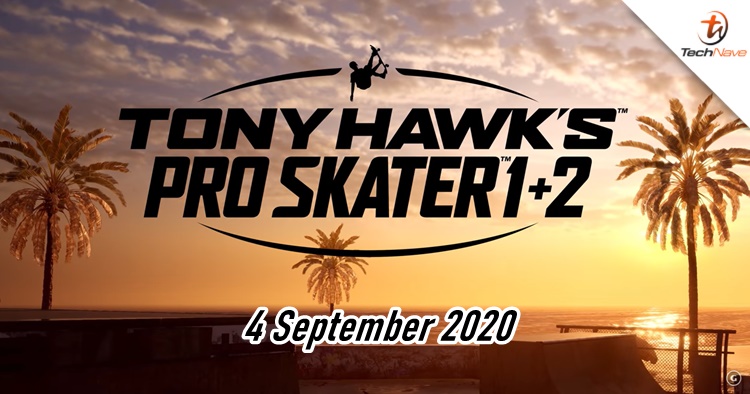 If you missed hanging around past midnight a few hours ago, we got some news for you. In the season of remastered games, the legendary Tony Hawk's Pro Skater has been announced as the latest addition. Promptly dubbed as Tony Hawk's Pro Skater 1+2, the remastered edition is scheduled to be released on 4 September 2020 for the PlayStation 4, Xbox One, and PC (Epic Games Store).
As the name suggests, the remastered edition will comprise of the 1st and 2nd Tony Hawk's Pro Skater games. This includes all the classic maps such as The Hangar, The School and more, as well as awesome music soundtracks with the likes of Rage Against The Machine and Papa Roach (YAS). In terms of graphics improvement, the comparison is a huge jump and players will be able to play the game in glorious 4K resolution.
Of course, you will also get to play legendary pro skaters well like Tony Hawk himself, Chad Muska, Rodney Mullen, Jamie Thomas, Bucky Lasek, and many many more. If you and your friends are planning to get it, you can face each other off in a multiplayer mode and we also heard that you will get to customize your own skate park which is pretty cool.
Tony Hawk's Pro Skater 1+2 is being developed by Vicarious Visions, they are the same company who brought the classic Crash Bandicoot back to life with the Crash Bandicoot N.Sane Trilogy and Crash Team Racing: Nitro Fueled. But what do you think? Are you looking forward to the remastered edition? Stay tuned for more trending game news at TechNave.com.