Here's how the HUAWEI nova 9 & HUAWEI Watch GT3 offer you a seamless connectivity experience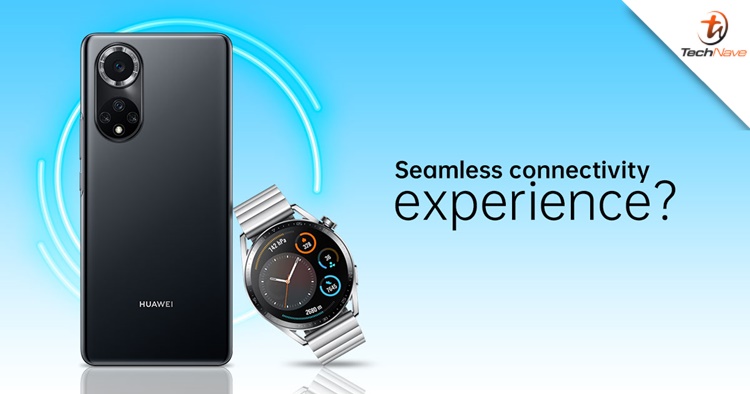 These days, technology don't only aid users and consumers in their daily lives but sometimes offer an elevated experience with certain products. As Huawei continues its line-up of various products with the "1+8+N" concept and Seamless AI Life strategy, the company recently introduced two products for the Huawei fans and consumers - the HUAWEI nova 9 and HUAWEI Watch GT3.
Both the nova 9 and Watch GT3 have been around in Malaysia for quite some time now. If you didn't know what you have been missing out on, allow us to tell you about the seamless connectivity experience with the nova 9 and Watch GT3.
HUAWEI nova 9
As a recap, the nova 9 is one of the most elegant designed phones in the Malaysian market. Equipped with a curved glass design on the front and rear of the phone, it measures 7.77mm thick and weighs 175g only but that's not all, there are also two attractive colours for you to choose from to complement your style and personality - Starry Blue and Black.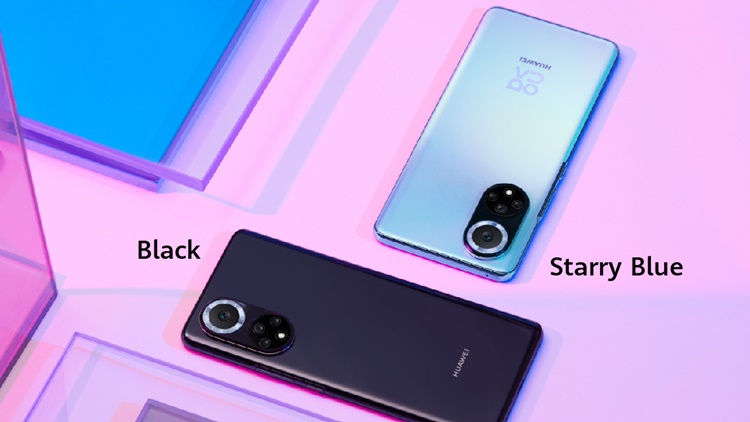 Black and Starry Blue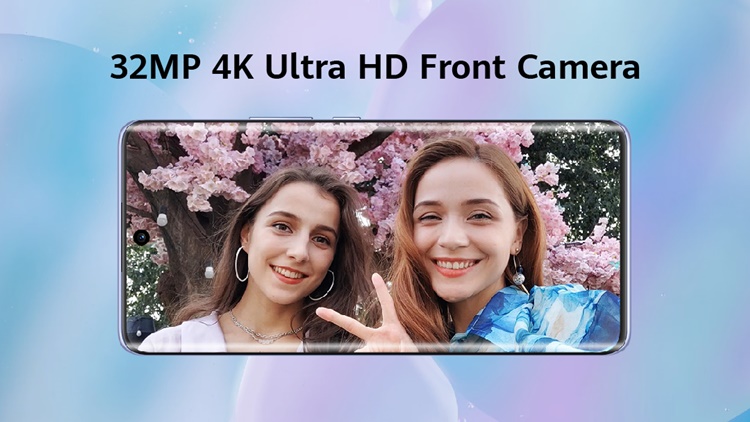 The ultimate selfie snapper?
Having a good camera is also essential in every phone. The nova 9 features a 32MP front camera and it can even capture up to 4K UltraHD video which makes it perfect for live streaming, vlogging and taking selfies for youngsters nowadays. Don't worry about having shaky videos, the nova 9 has an AIS Selfie Video Stabilisation function that reduces the shakiness wherever you go. Or even better - it also has a Dual View Mode that allows you to record the front and back at the same time which is perfect for vloggers!
To match the 32MP 4K UltraHD selfie snapper, the nova 9 also features a 50MP Ultra Vision Camera System to make your life easier without having to edit your photos so much. This is all thanks to the RYYB Super Sensing, XD Fusion Engine and Ultra Vision HDR Technology can help capture sharp and detailed images in any situation. You may also use the main camera to record a 4K video at 30FPS to capture every moment anytime!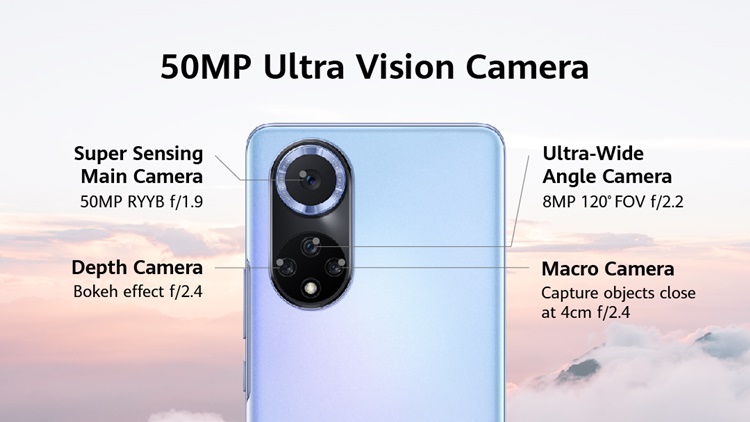 The triple rear camera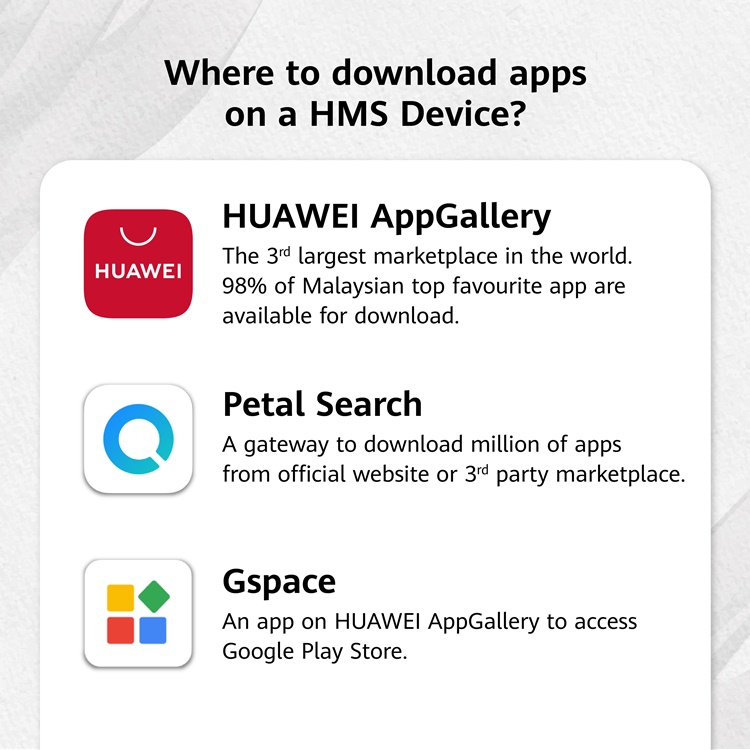 Hello, Gspace!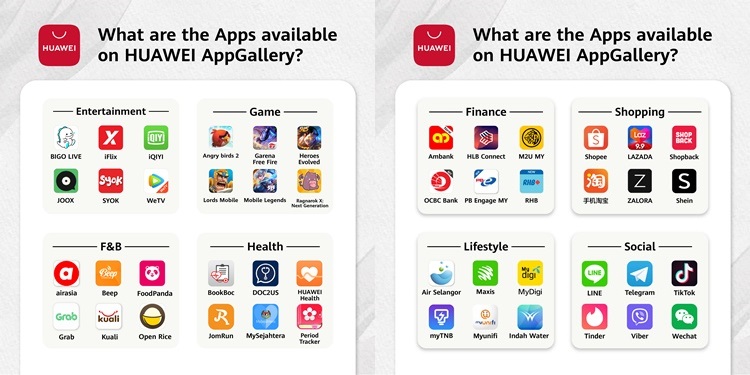 Some of the popular apps that are available on the HUAWEI AppGallery
Finally, nova 9 users can utilize the HUAWEI AppGallery to access their favourite apps online including Gspace. What is Gspace, you asked? It's a one-stop app that contains all the Google apps such as Gmail, Google Maps, Google Photos and others at the palm of your hands. Besides Gspace, you can also find many other popular apps from Facebook to Netflix and from Telegram to PUBG Mobile. Petal Search got you covered.
HUAWEI Watch GT3
Next up, the Watch GT3 is Huawei's latest wearable that can be your best smart life assistant. As long as you pair it up with a Huawei device, you will never miss an important call or message ever again. You can even use the wearable to make Bluetooth phone calls via voice command. It can even function as a remote camera shutter if you're away on a solo trip.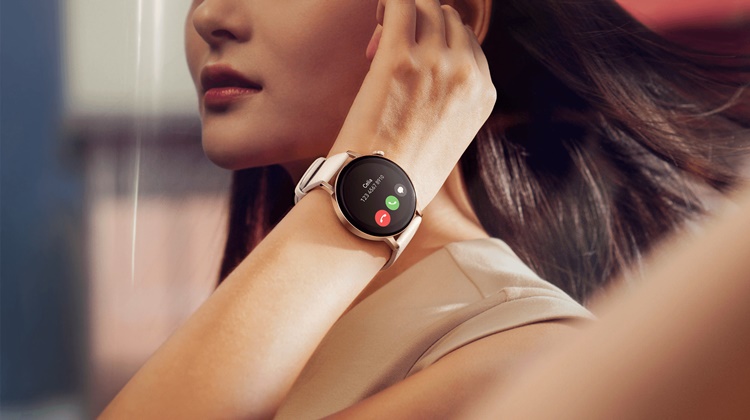 Make calls on your Watch GT3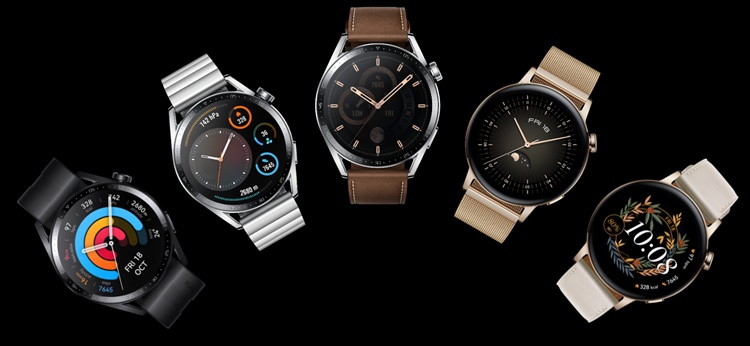 A wide variety of strap options
In terms of style, the Watch GT3 adopts a minimalistic design concept while retaining all the best features to equip the watch with. With the interchangeable straps, you can always get yourself a 46mm and 42mm black fluoroelastomer strap as well as getting a 46mm brown leather strap or a 42mm white leather strap.
That's not all, the Watch GT3 packs an amazing 14-day battery life and a 7-day battery for the 46mm and 42mm respectively. This can allow you to focus on whatever activity you're doing throughout the days without worrying about the battery life. In an event that if your watch is low on battery and you're outdoors, you can just place it on a phone that supports reverse wireless charging and you'll be good to go!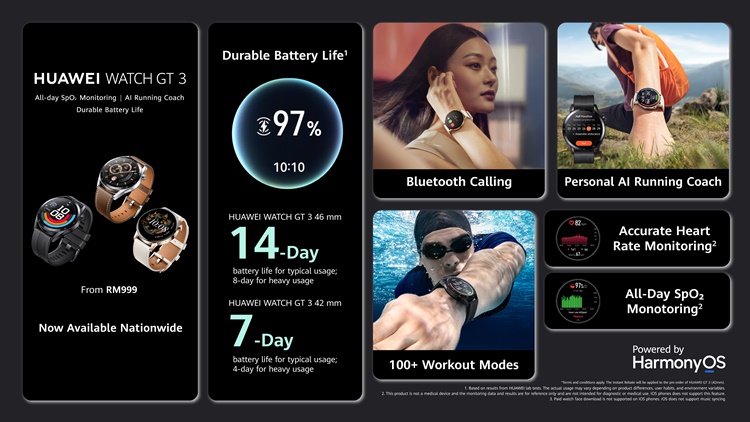 HUAWEI Watch GT3 summary
Ultimately, getting the Watch GT3 functions mostly as an exercising companion. With more than 100 workout modes which include swimming, running, mountain climbing, cycling, and even rope skipping, the watch will record all your progress and be ready to hit your health and workout goals with you! It will also provide a full detailed report on your phone to let you know what else you can do better.
That's all, folks. both the HUAWEI nova 9 and HUAWEI Watch GT3 are packed with convenient features to help you get connected and live an intelligent living in your daily lives. If you have never tried it, who knows? the seamless connectivity between the two products may elevate your lifestyle to a whole new level. So get yours today for Christmas!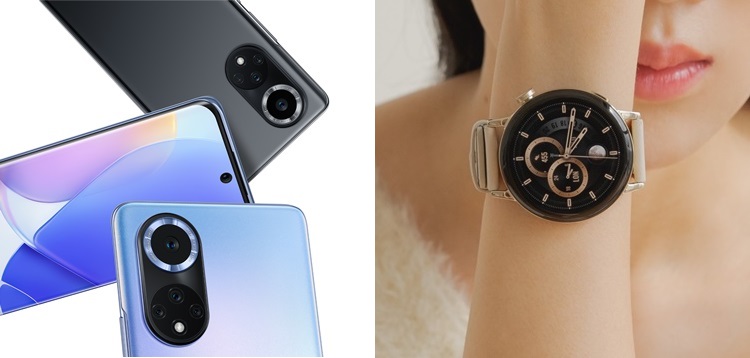 To find out more about HUAWEI nova 9 and HUAWEI Watch GT3, you can visit the official webpage right over here and here respectively. You may also visit the official platforms such as the HUAWEI Official Store on Shopee, HUAWEI Flagship Store on Lazada and the HUAWEI Experience Store. Alternatively, you can also go to the nearest HUAWEI Experience Store nearby to have a hands-on experience.
Huawei nova 9 Specs & Price >