Here's how to activate the upcoming COVID-19 layer feature in Google Maps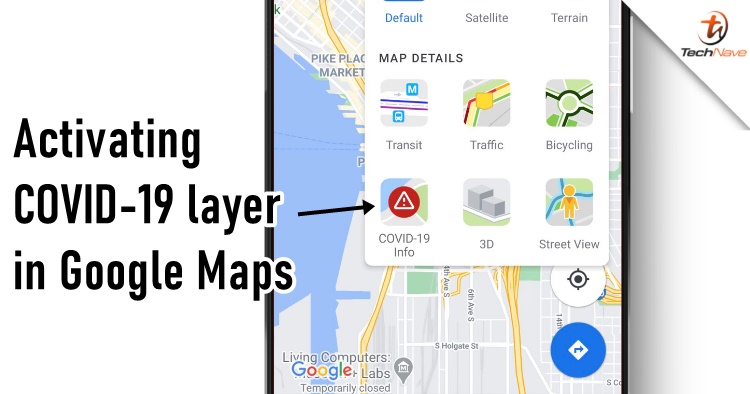 With the recent new COVID-19 cases around in Kuala Lumpur such as The LINC KL, Nu Sentral, Sunway Pyramid, KL Gateway Mall and others, people are starting to think twice of going out again for the next few days. To get around safely, Google has finally implemented a new feature that times you to spot places that has COVID-19 cases. Here's how to activate the upcoming COVID-19 layer feature in Google Maps.
First, you gotta open your Google Maps and then go to the top right-hand corner to turn on "COVID-19 info" in Map Details. After that, the area will display a seven-day COVID-19 report about it, there's also a label that lets you see if the cases are trending up or down with colour coding. Although we have yet to see the update in our country, Google Maps will support the case data of territories, state or province, county and city-level data when available.
The new update should look like this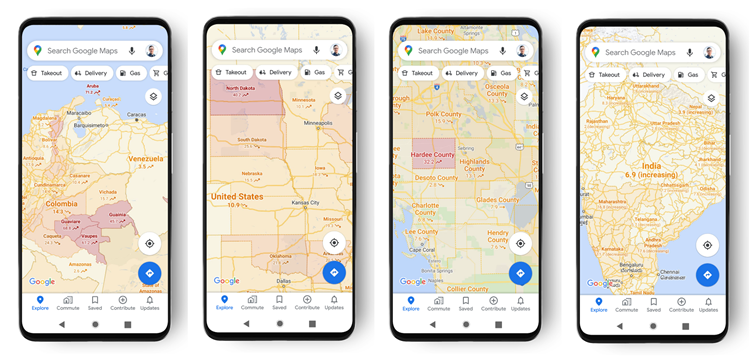 After activating it, you should be able to see information like this
Just in case you're wondering where Google get this information, the COVID layer data comes from multiple authoritative sources such as Johns Hopkins, the New York Times and Wikipedia. In turn, these three get their data from the World Health Organization, government health ministries, as well as local health agencies and hospitals.
Google has started rolling out the update on Android and iOS but at the time of writing, the COVID layer feature is not in Malaysia yet. Until then, do keep an eye out for this and stay tuned for more trending tech news at TechNave.com.